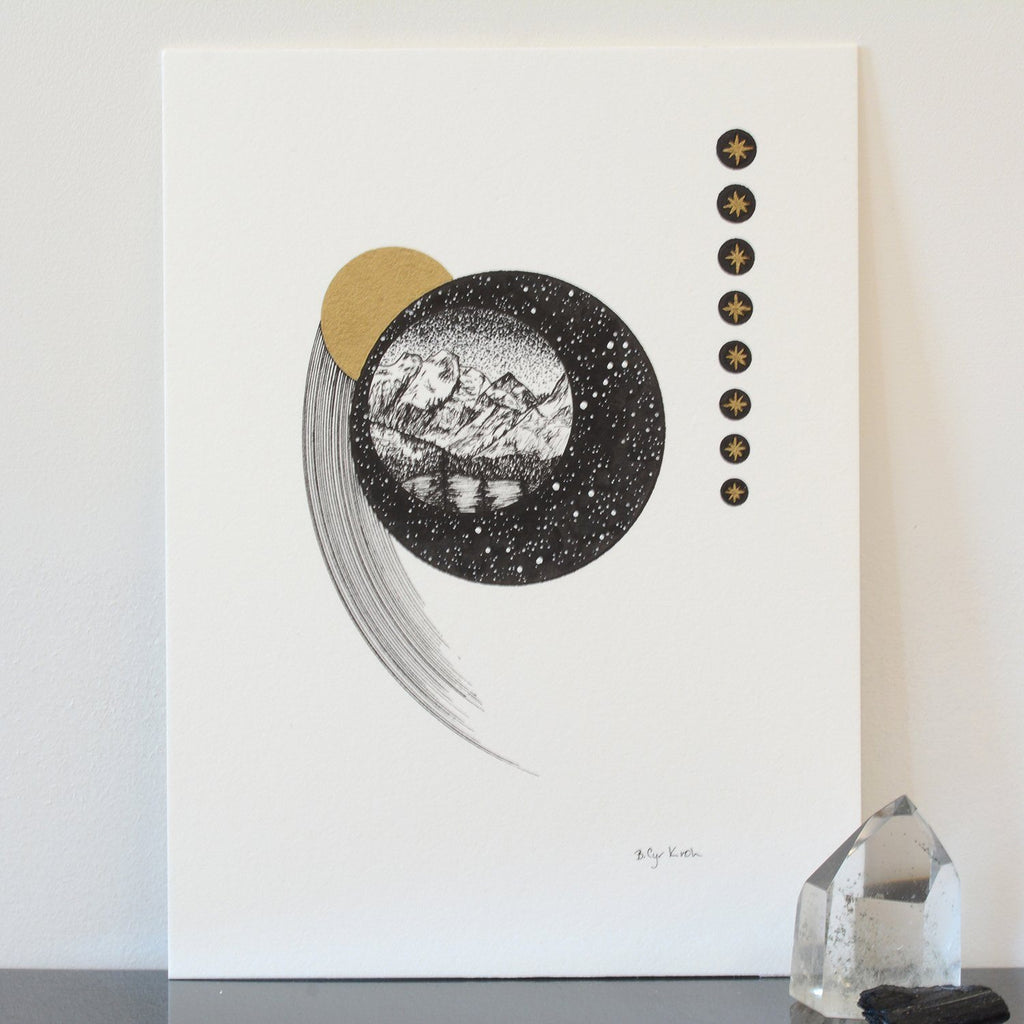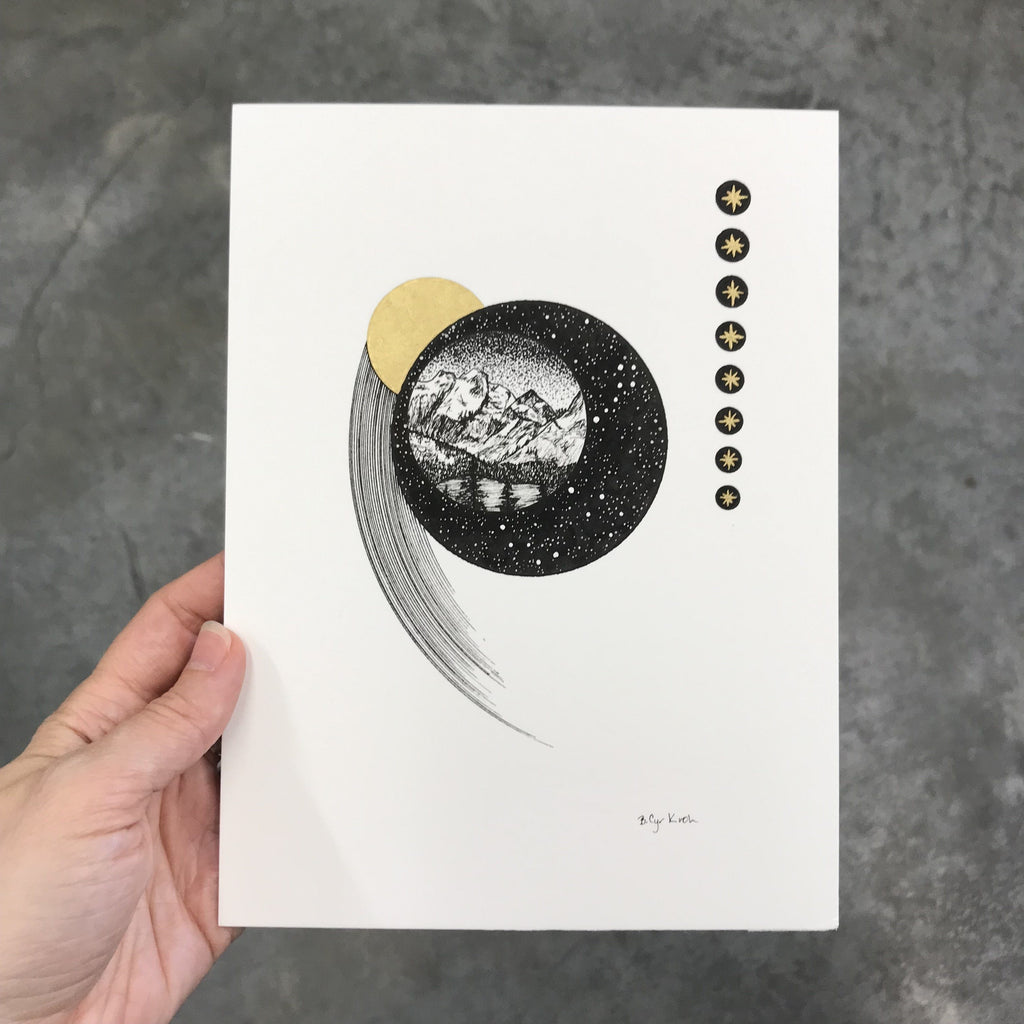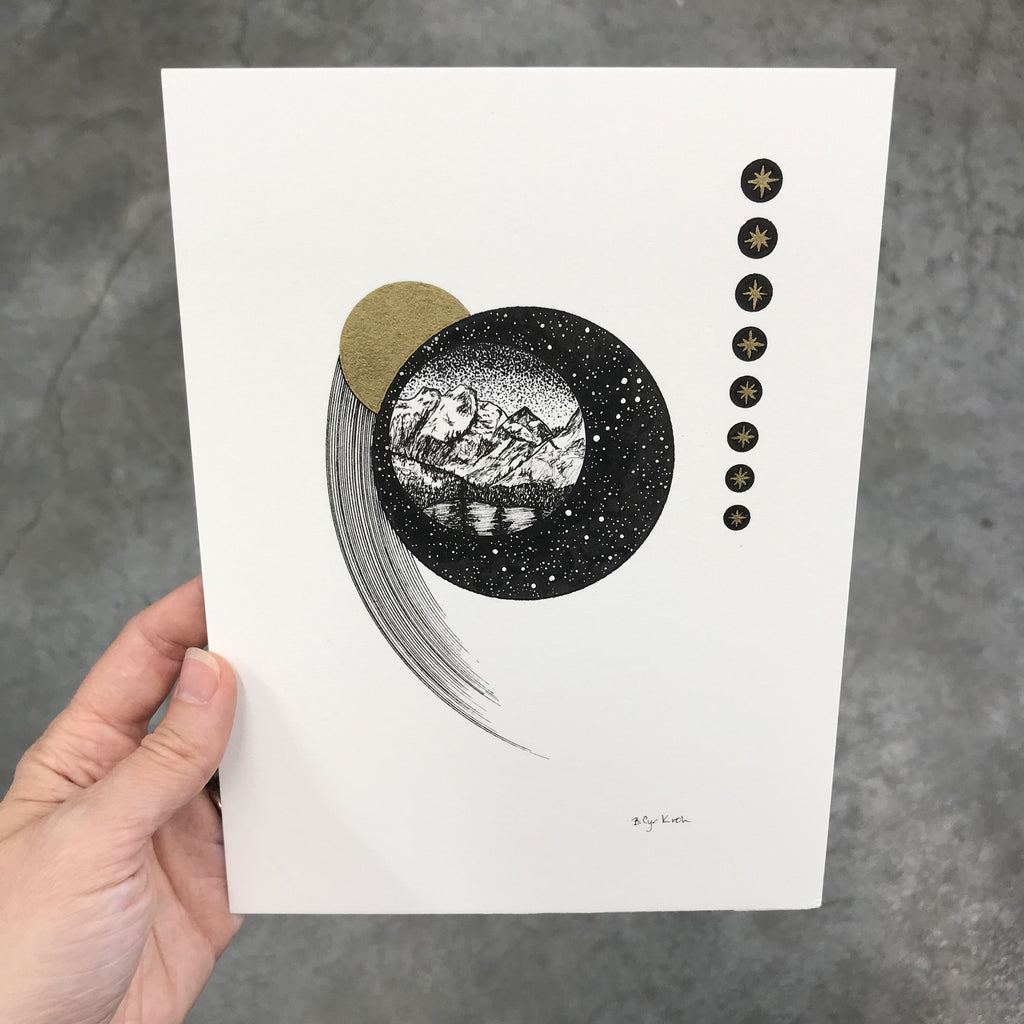 $125.00
50/100 - 100 Day Drawing Project - Original Drawing - 6" x 8"
Star trails with the Cassiopeia, Cepheus, the little dipper and part of the big dipper and a golden moon - combining my love of nature and space, dreaming of portals to other planets and celebrating the beauty of Earth.
Ink and metallic paint pens
6" x 8" 
Heavyweight mixed media paper - 350lb - Acid free, 100% cotton, natural white, vellum finish
Day 50/100 of my 100 day drawing project - "100 Stellar Drawings" (follow along #100stellardrawings on IG)
*there is a tiny imperfection on one corner of the paper.
Due to the nature of the metallics - the color can shift depending on the angle. If you would like to see a short video that shows the piece in motion - send an email to beth@bethcyr.com
Reviews and FAQ
Read what my customers are saying on my testimonials and reviews page. Looking for more information? Please see my FAQ page.