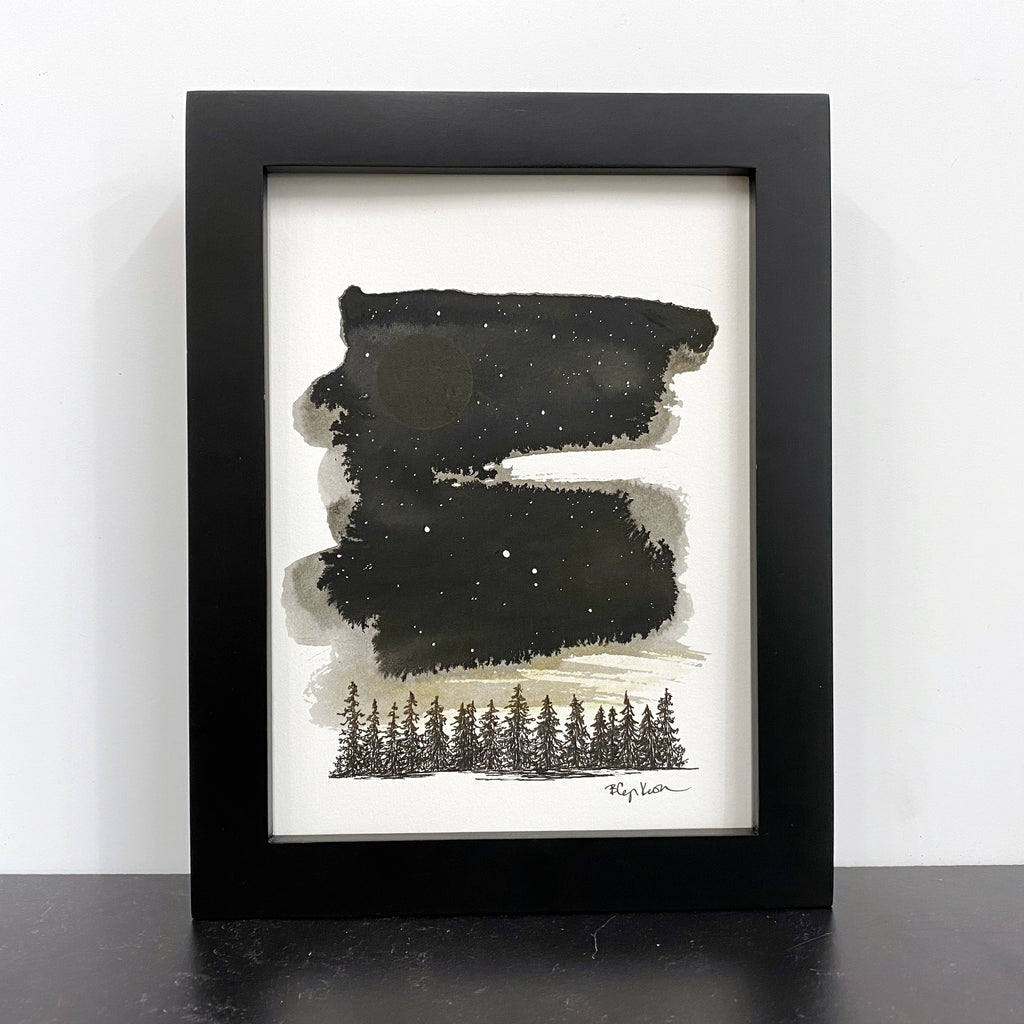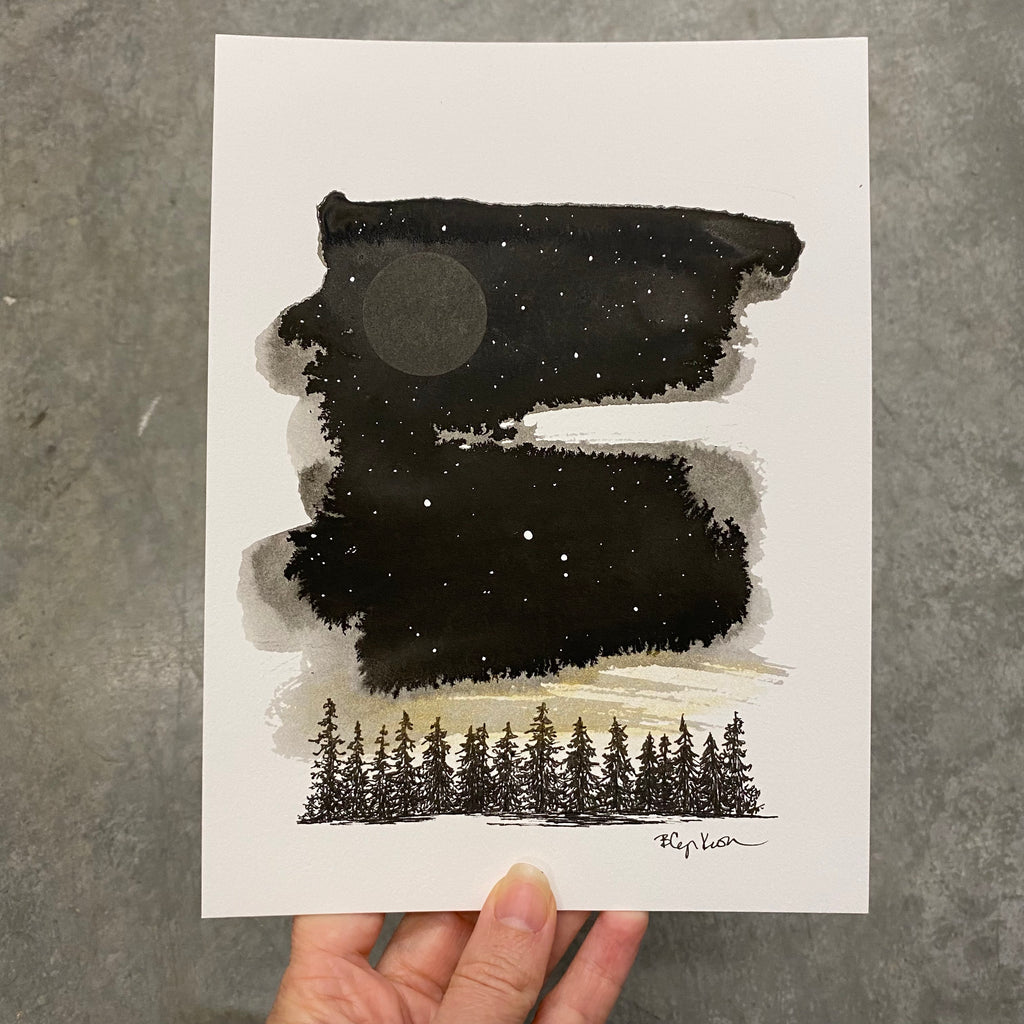 $90.00
Aries New Moon - Original Drawing - 6" x 8"
A unique new moon! I love how the black shows up on the black. Paired with Aries over a forest.
*Frame not included but a frame may be added - frames are solid wood with glass. 
Ink, white pens, metallic watercolors
6" x 8" 
Mixed media heavyweight paper -  Acid free, natural white
Due to the nature of the metallics - the color can shift depending on the angle. 
Reviews and FAQ
Read what my customers are saying on my testimonials and reviews page. Looking for more information? Please see my FAQ page.