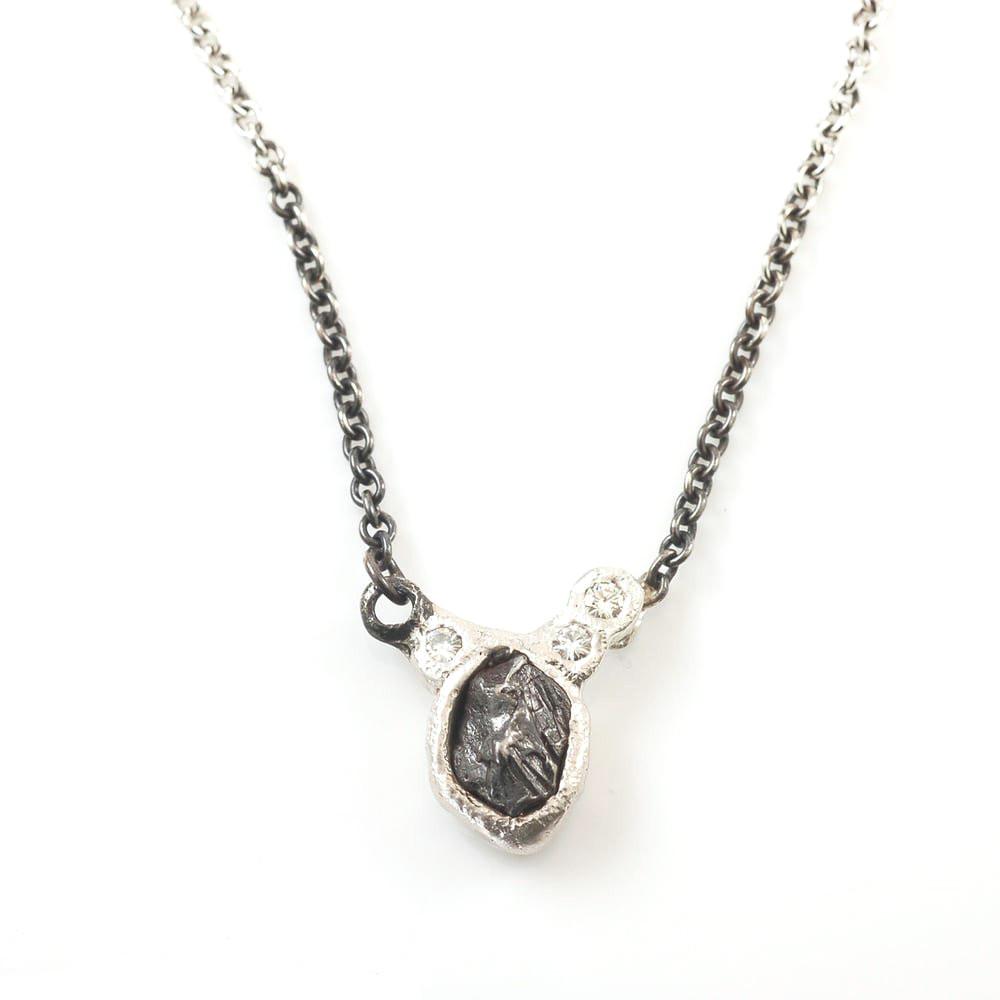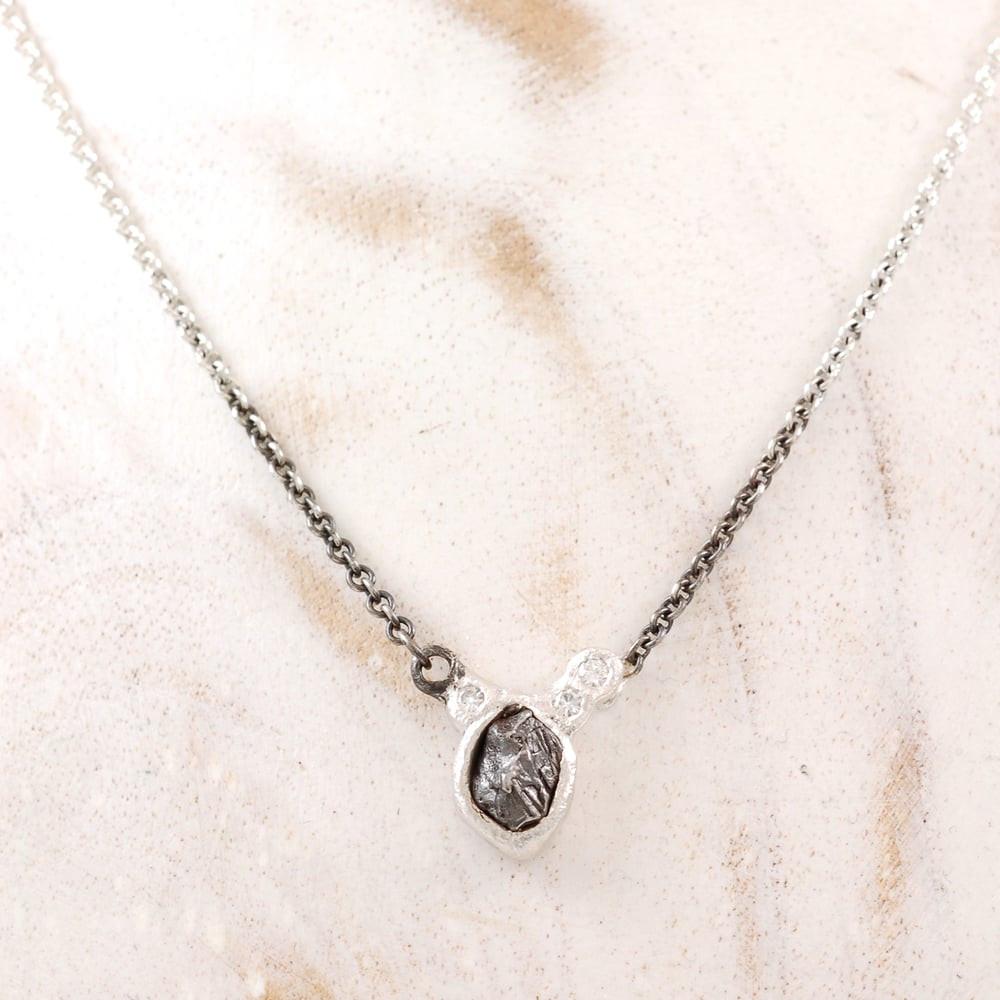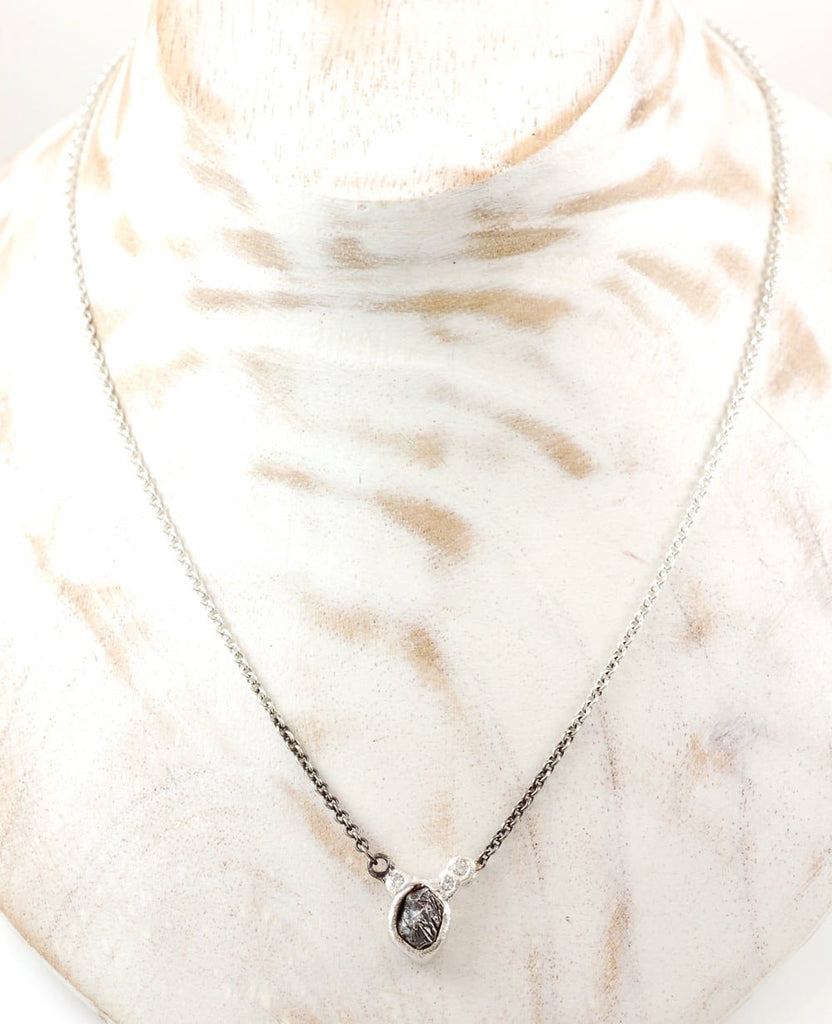 $225.00
Asymmetrical Meteorite and Moissanite Necklace in Sterling Silver #16 - Ready to Ship
This particular meteorite was found in Argentina - the Campo del Cielo site. The crater was created an estimated 4,000 - 5,000 years ago. Every meteorite fragment is different from the next and full of personality. This necklace is accented by three 2mm moissanites and is made in sterling silver. The 16" chain is a good length for many but an extender can be added to make it fit just right for you. The patina on the chain fades part way up to create a unique contrast against the moissanite. This necklace is both fun and sophisticated, so you'll feel good wearing it dressed up for dinner or for your casual every-day affairs.
Cast in 100% recycled sterling silver with a sterling silver chain
Meteorite measures 8mm x 5.5mm
Pendant measures approximately 14mm from the top edges to the bottom
Ready to ship - Packaged ready for giving
Ever wonder what the difference is between a meteor, meteoroid and a meteorite? 
A meteoroid is the space debris/particle, perhaps from an asteroid or comet
A meteor is the flash of light we see as it comes through the earth's atmosphere (shooting star) and the meteorite is what survives! Most meteoroids are so small they can't make it through the atmosphere and are completely vaporized.
Reviews and FAQ
Read what my customers are saying on my testimonials and reviews page. Looking for more information? Please see my FAQ page.