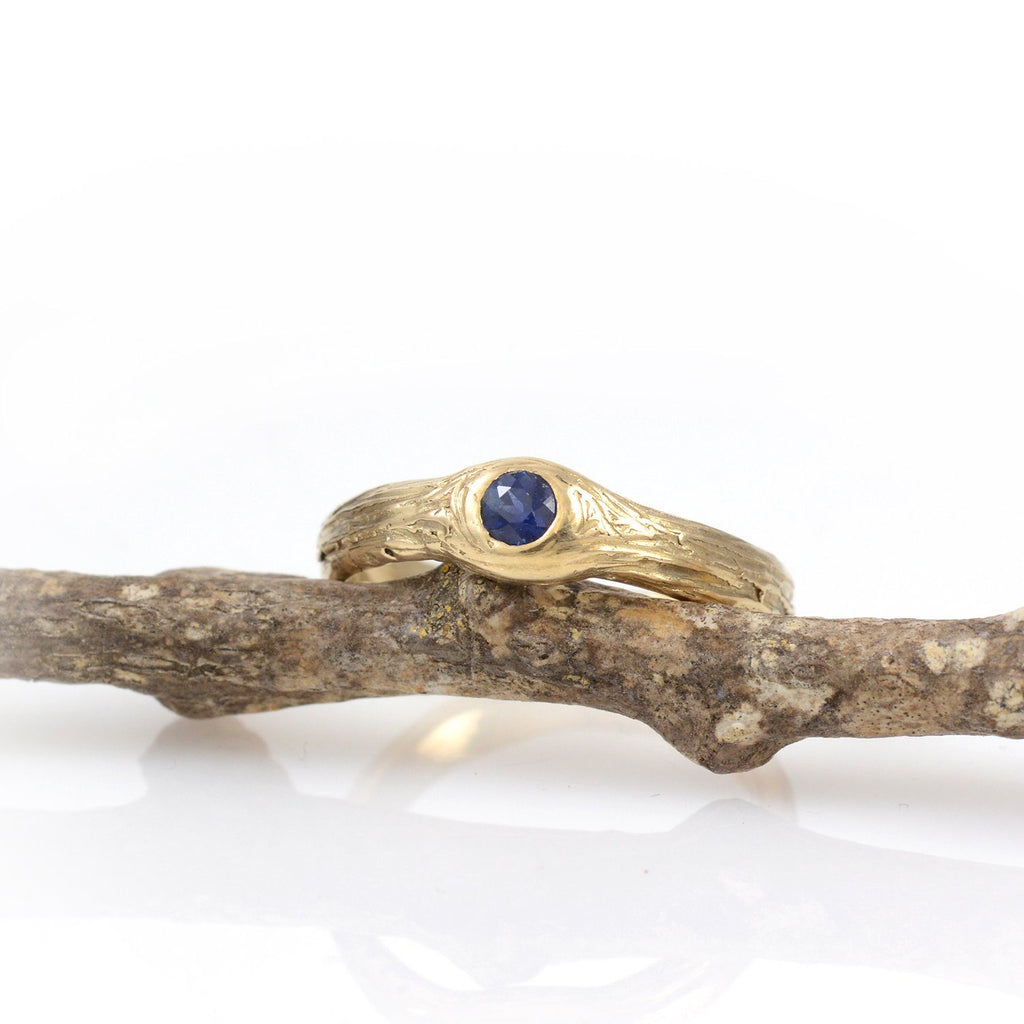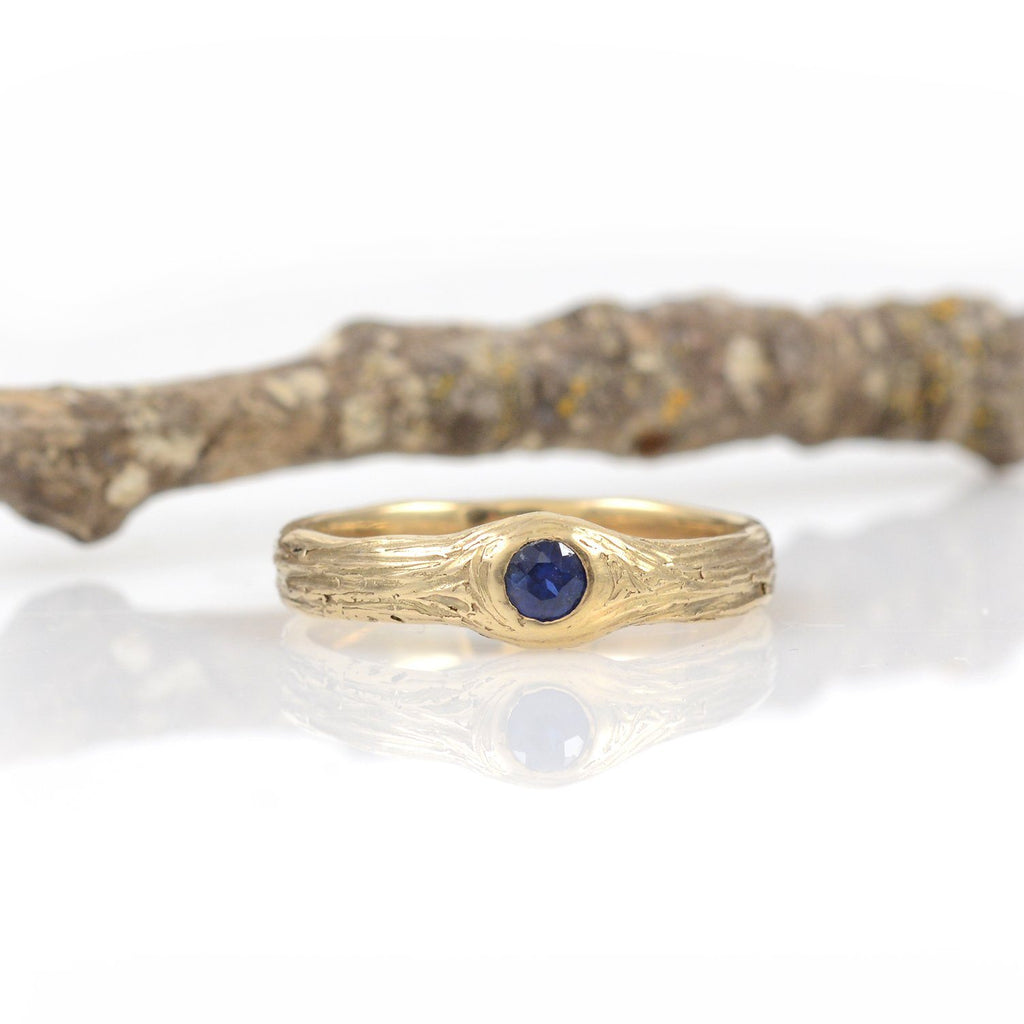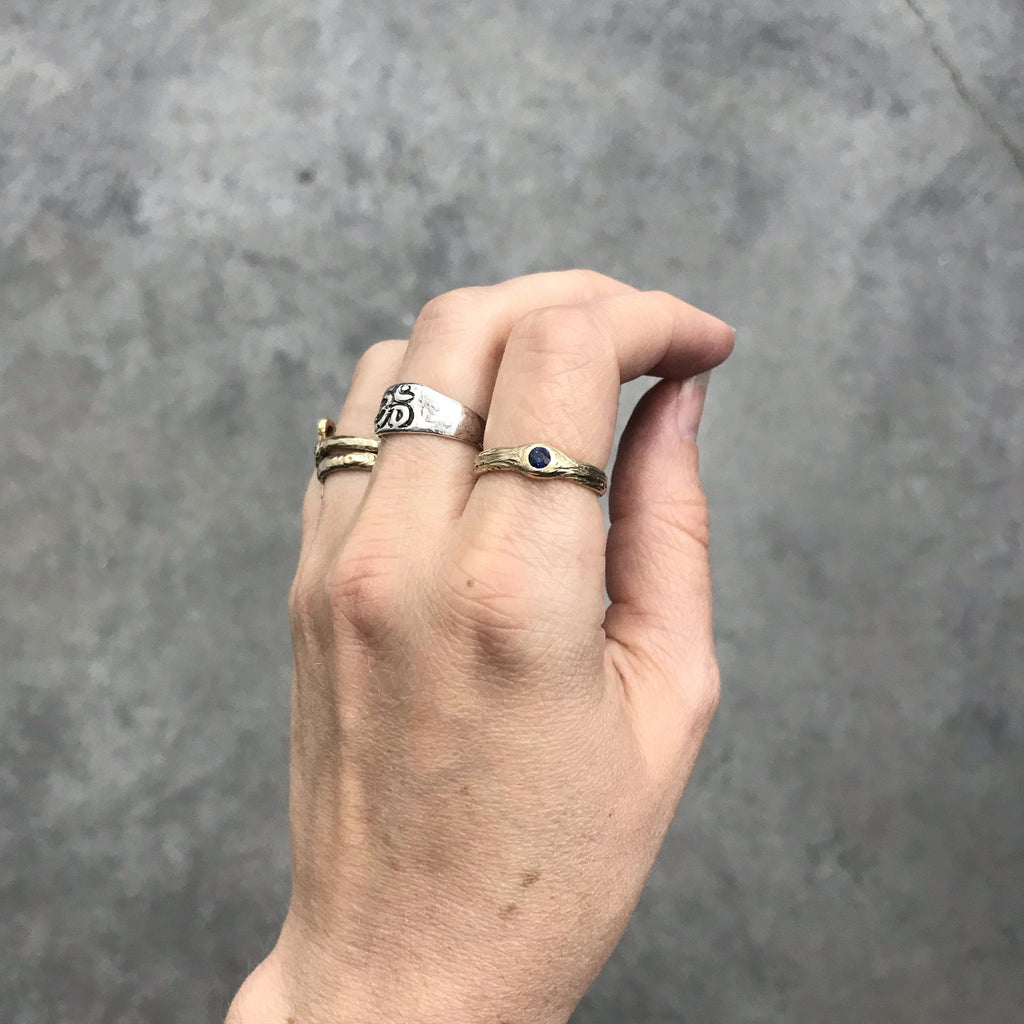 $980.00
Reserved for Stacey - Blue Sapphire Love Knot Engagement Ring in 14k Yellow Gold - size 6 - Ready to Ship
This item is reserved, if it is not reserved for you, please do not purchase. Thanks!
-------
Inspired by beautiful knots and gnarls in wood, this special ring features a 3mm blue sapphire. The ring was handmade in wax, carved with my tree bark texture and cast in 14k yellow gold and completed with a satin finish. This ring is a size 6. The top of the ring is 5mm wide and the band is 3mm. This would make for a beautiful non-traditional engagement ring.
It is one of the first love knot rings I made in gold and for some reason I've just had it sitting around in my studio for over 7 years. I'm finally setting it free in to the world - maybe it was waiting for you!
Cast in 100% recycled 14k yellow gold
Size 6 - 3mm wide band increasing to 5mm around the sapphire
Includes a 3mm blue sapphire
Ready to ship - Packaged in a box ready for giving