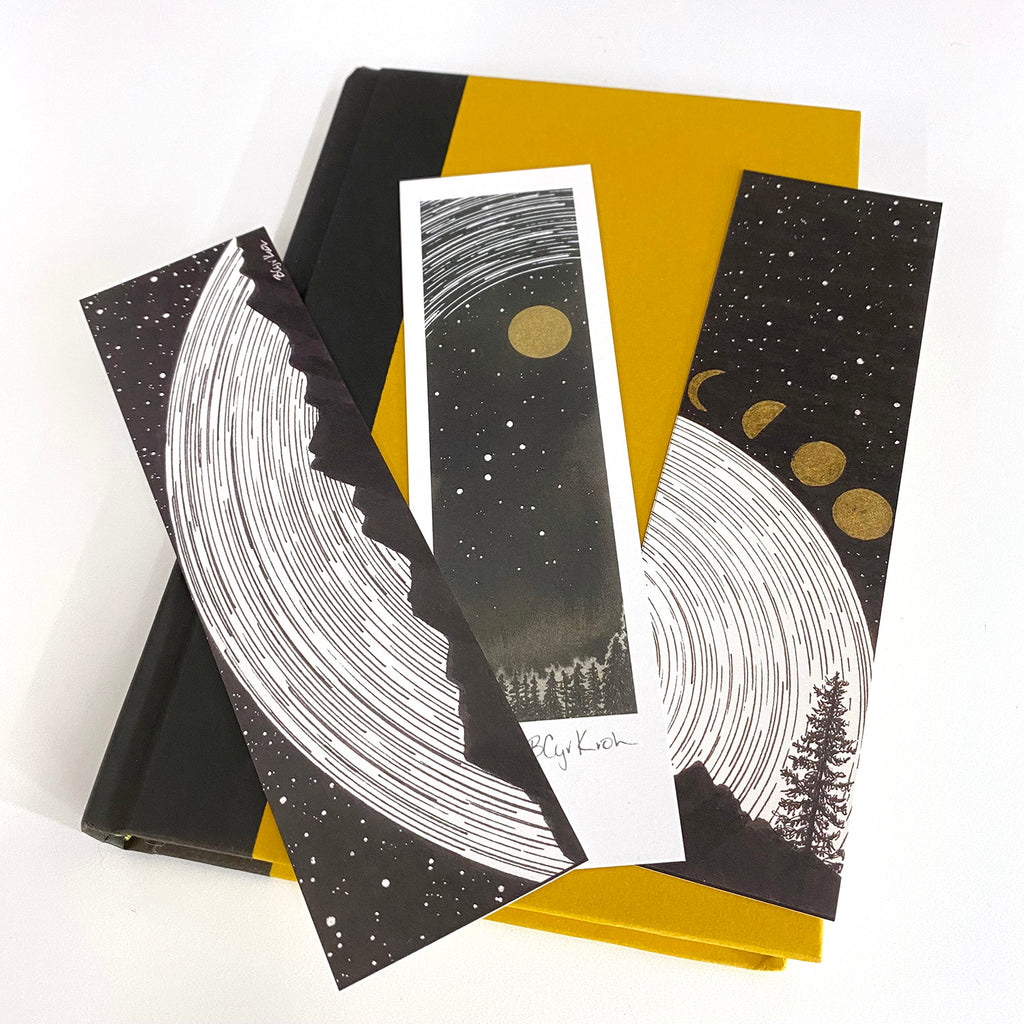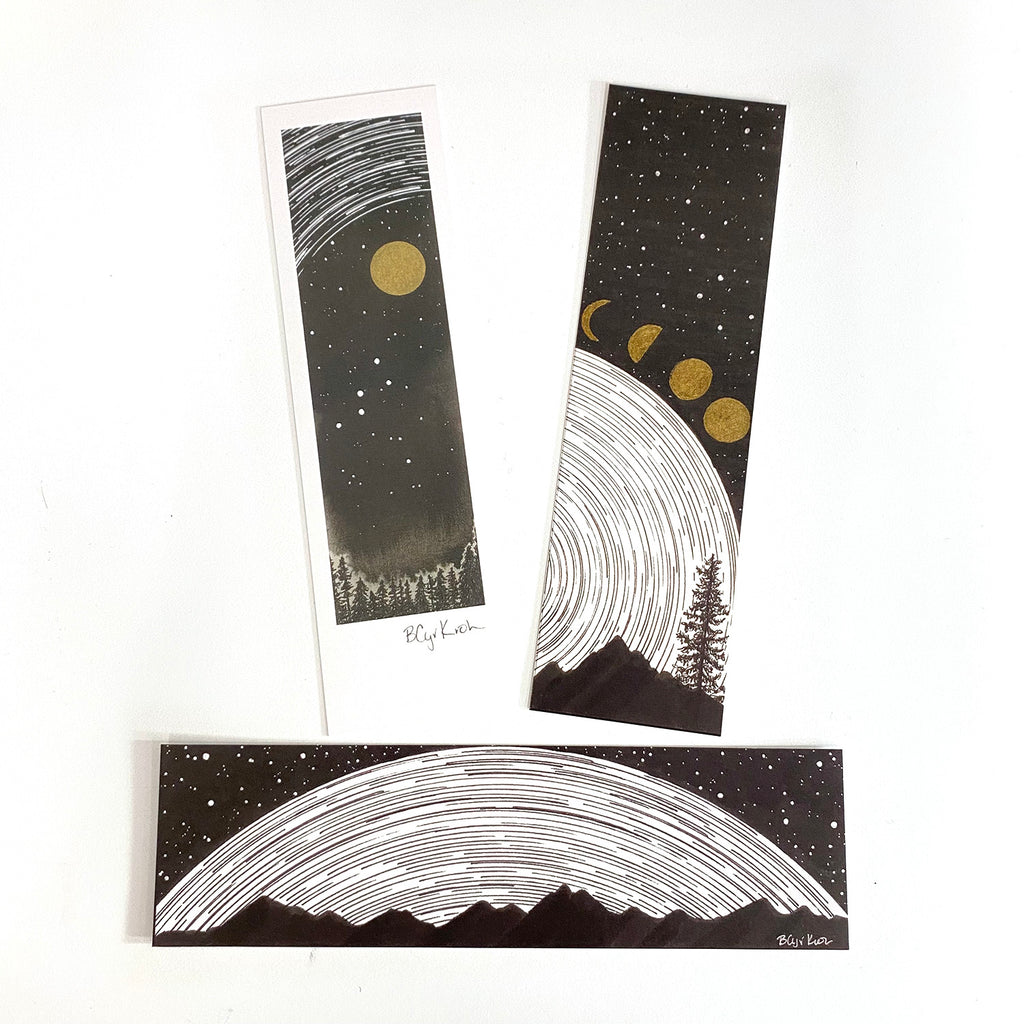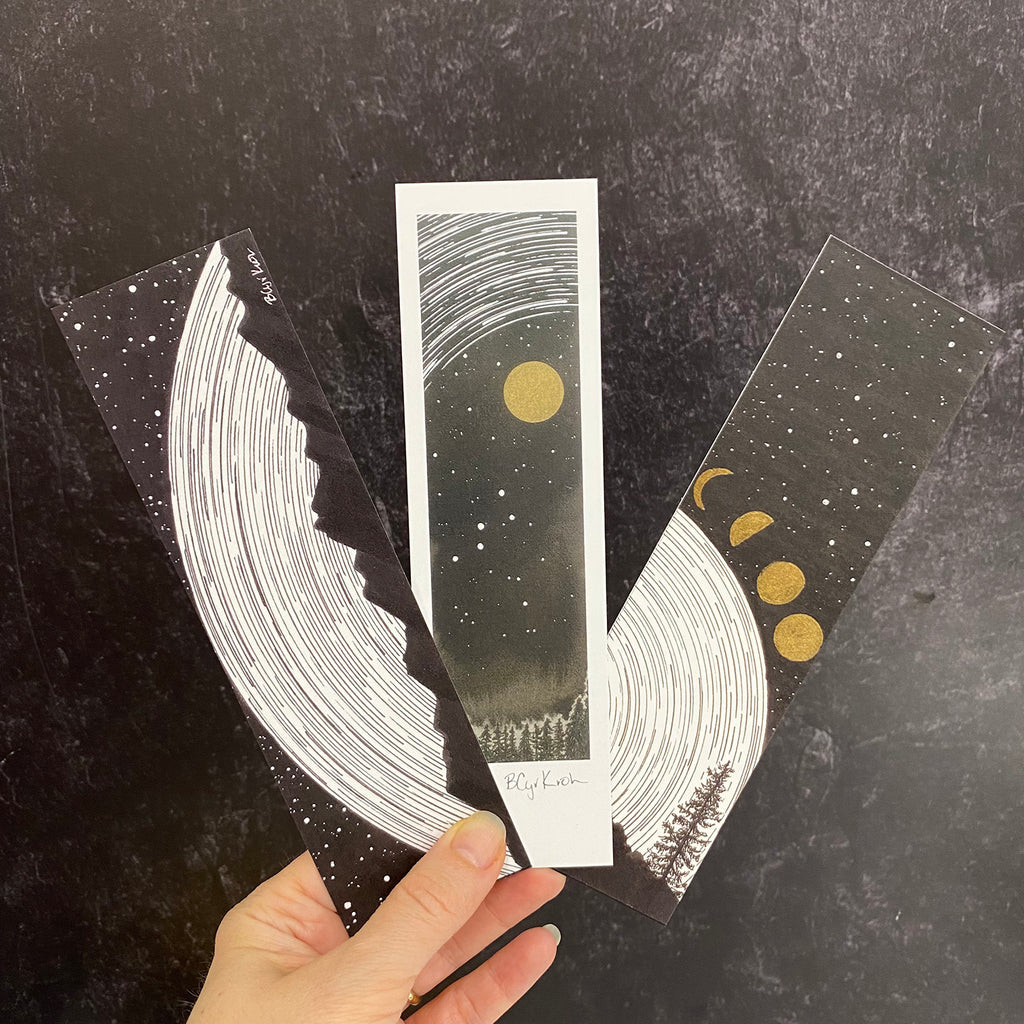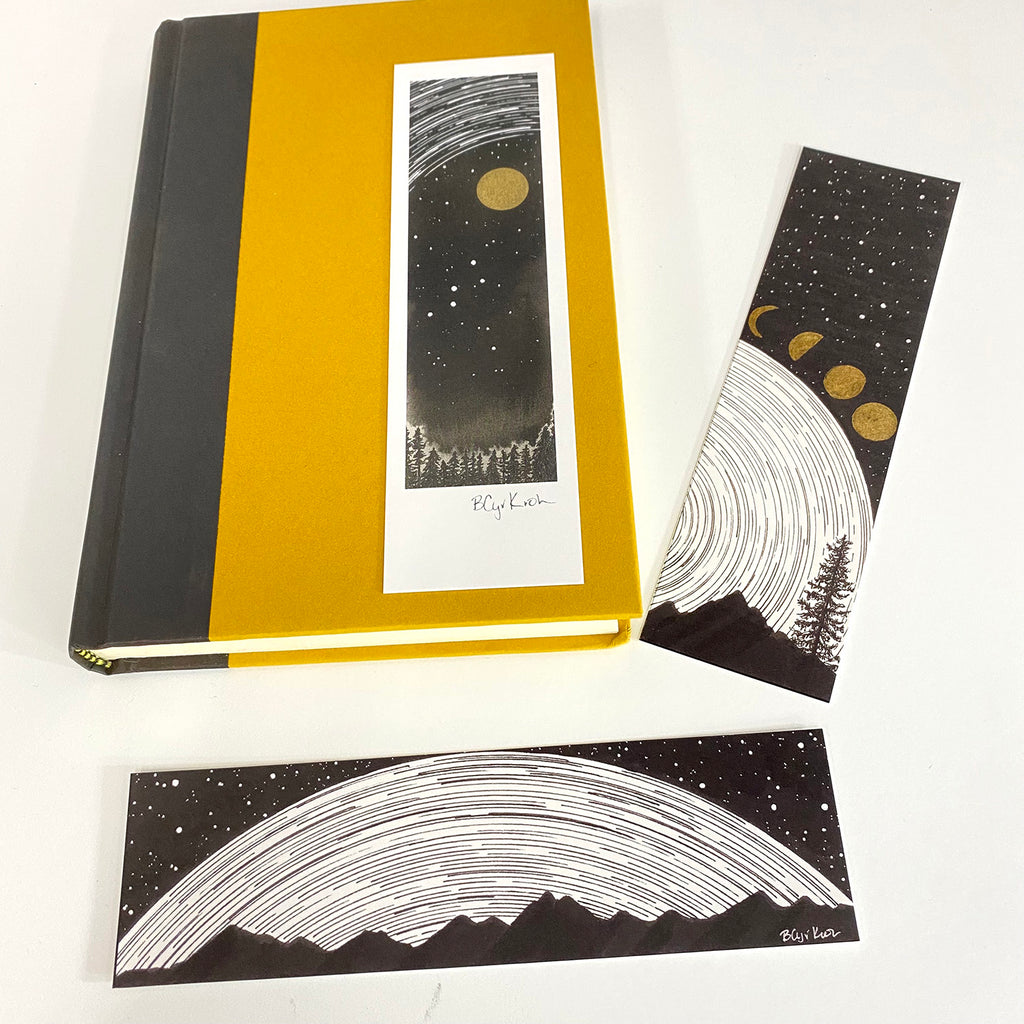 $5.00
Bookmarks - Set of 3
My first experiments with bookmarks! I'm selling these as a set of 3.
They measure 2" x 7".
If you're like me, you have a stack of books nearby and most of them don't include a bookmark. Say goodbye to those old receipts and scraps of paper and treat yourself to a little piece of art. Since using these bookmarks, it's a much better experience to open up a book and find one of these beauties.
Printed by my friends at Tower Press.
*the cheapest shipping option is first class with tracking. If you want them just dropped in a plain envelope and shipped without tracking - use code NOTRACKING for a discounted option.
Reviews and FAQ
Read what my customers are saying on my testimonials and reviews page. Looking for more information? Please see my FAQ page.