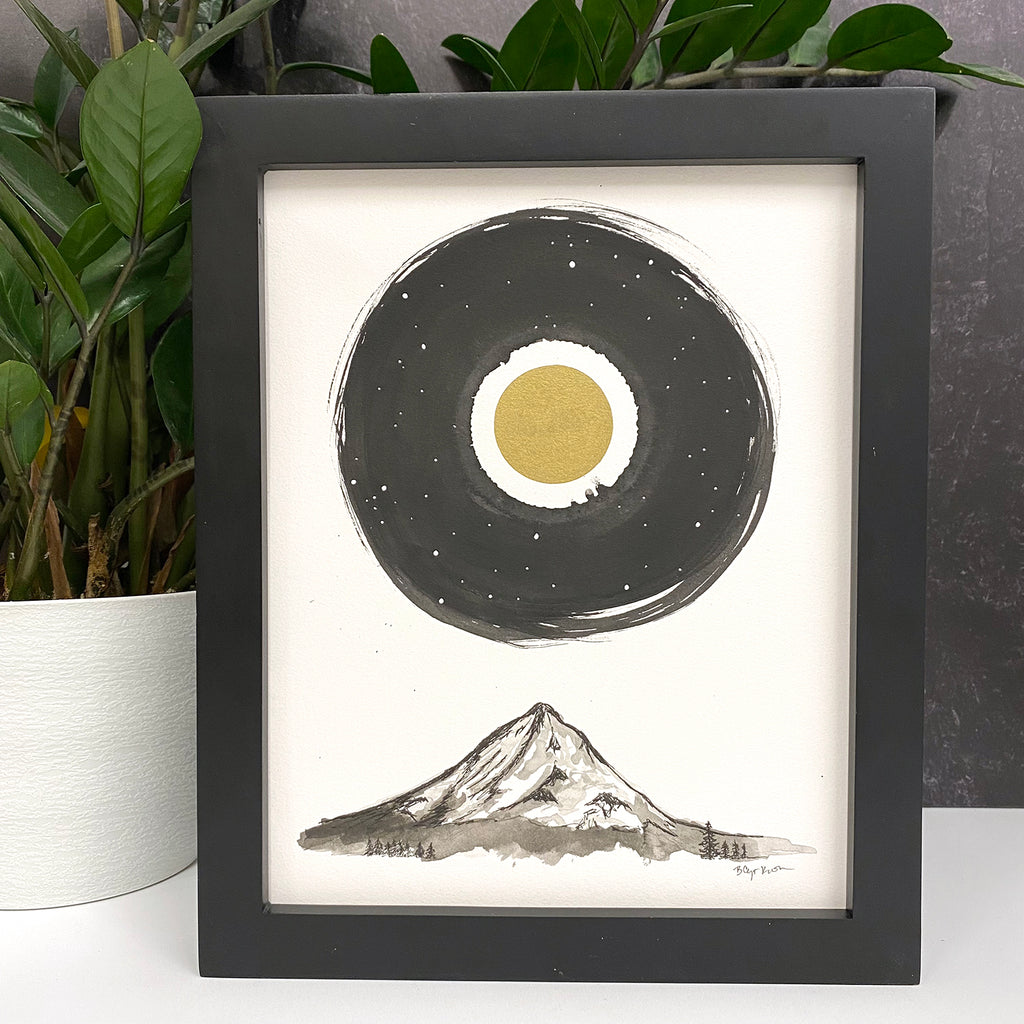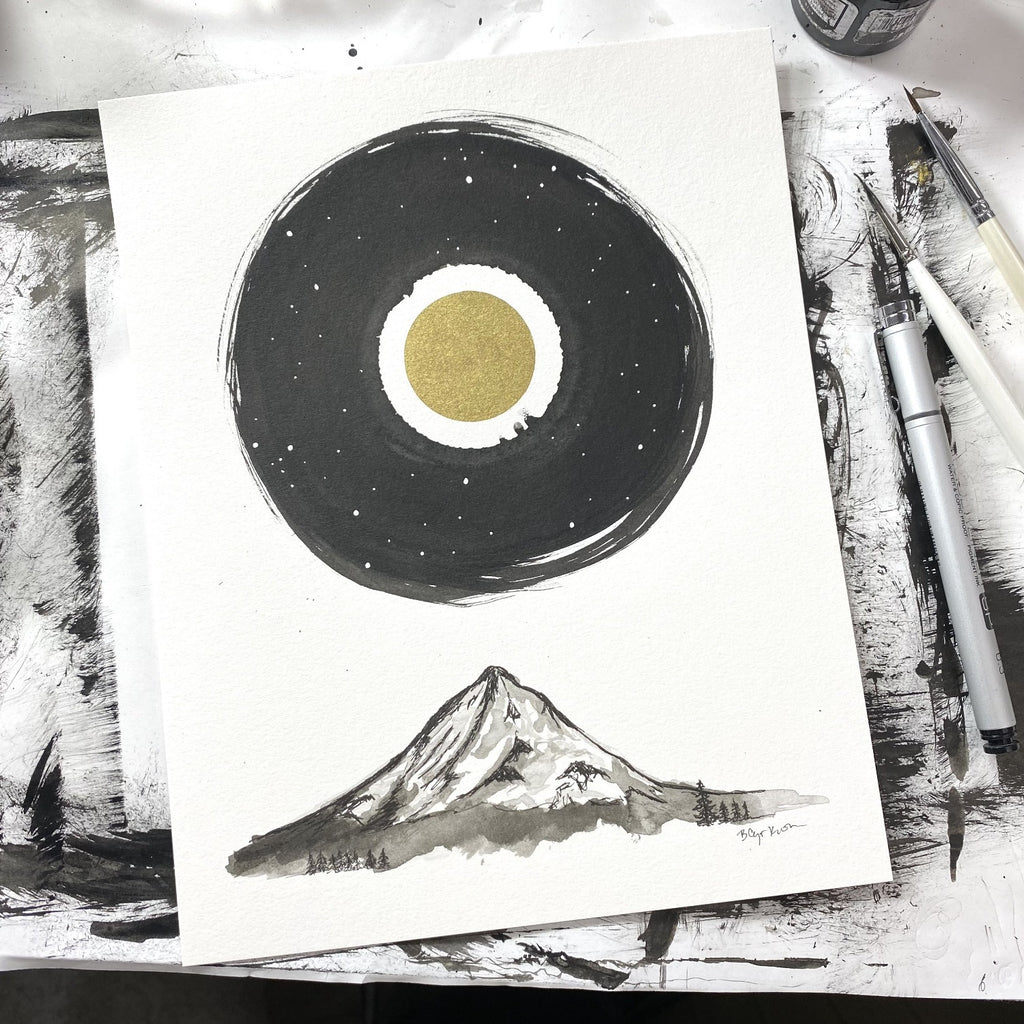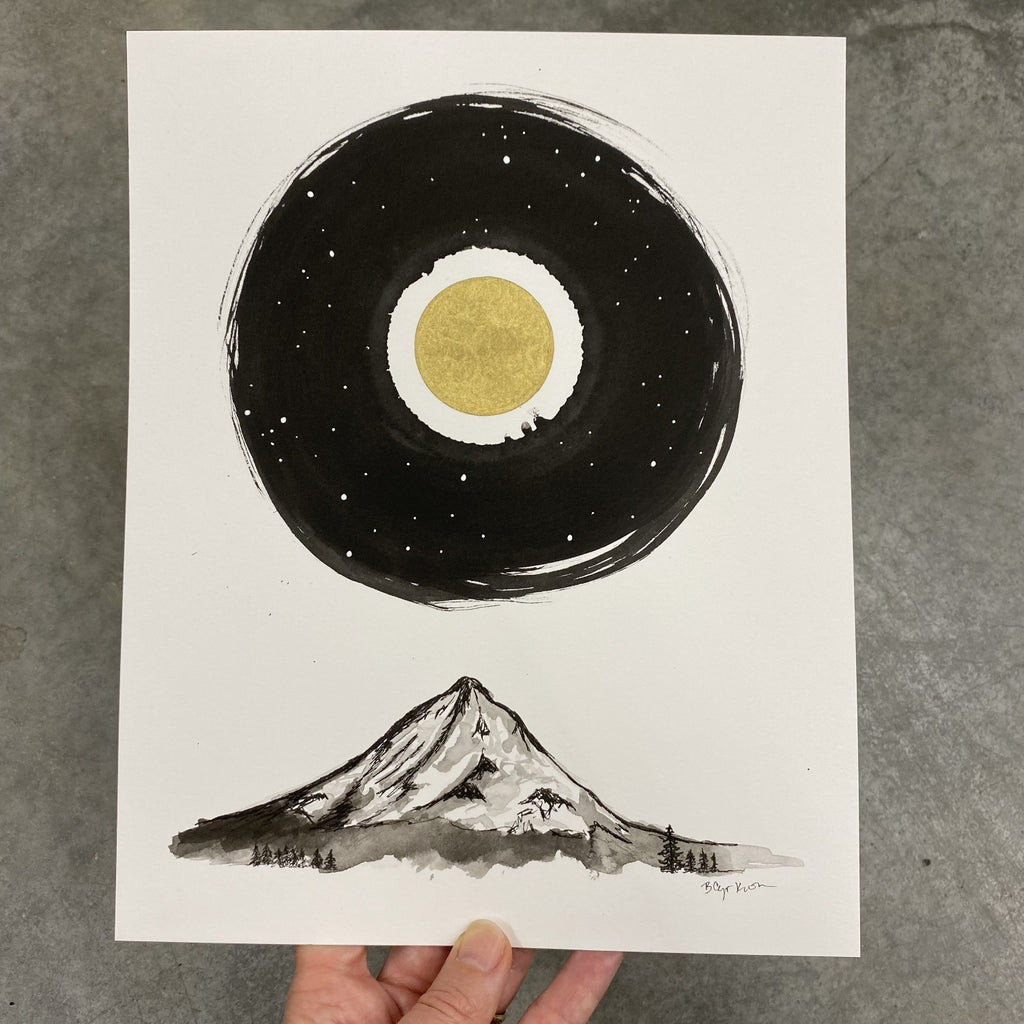 $120.00
Connect - Original Art - Inktober 2021 - Day 26 - pen and ink
Inktober 2021 - Day 26 - connect
This one was inspired by Day 22 Open - they're kind of like a set and would be great next to each other. The mountain was inspired by Mount Shasta.

 *frame not included
Original drawing
8x10

heavyweight mixed media paper, 100% cotton, acid free, natural white
black and white and gold inks
Reviews and FAQ
Read what my customers are saying on my testimonials and reviews page. Looking for more information? Please see my FAQ page.