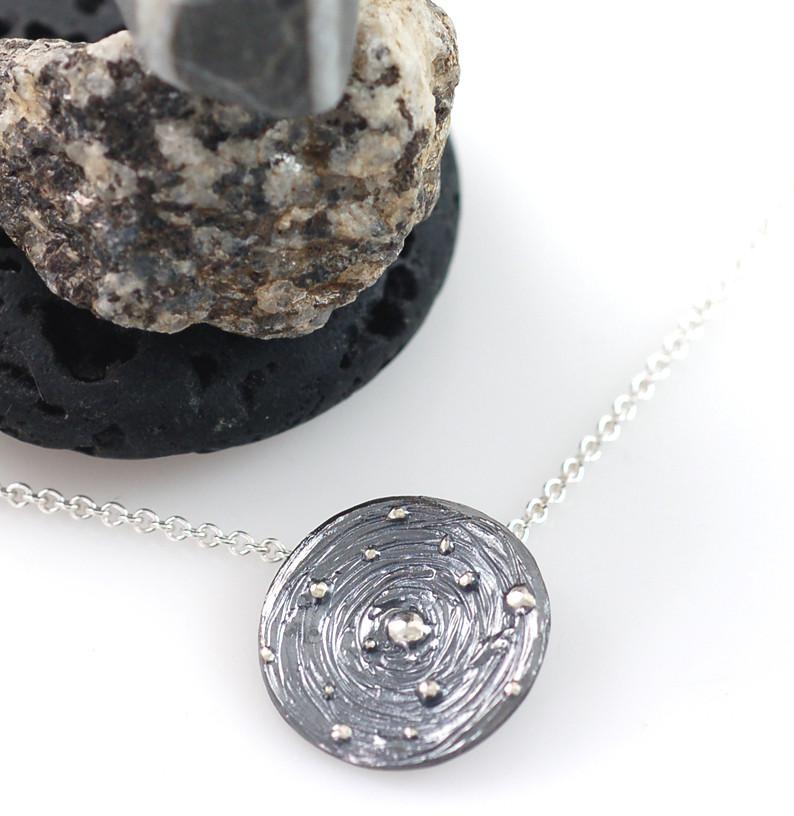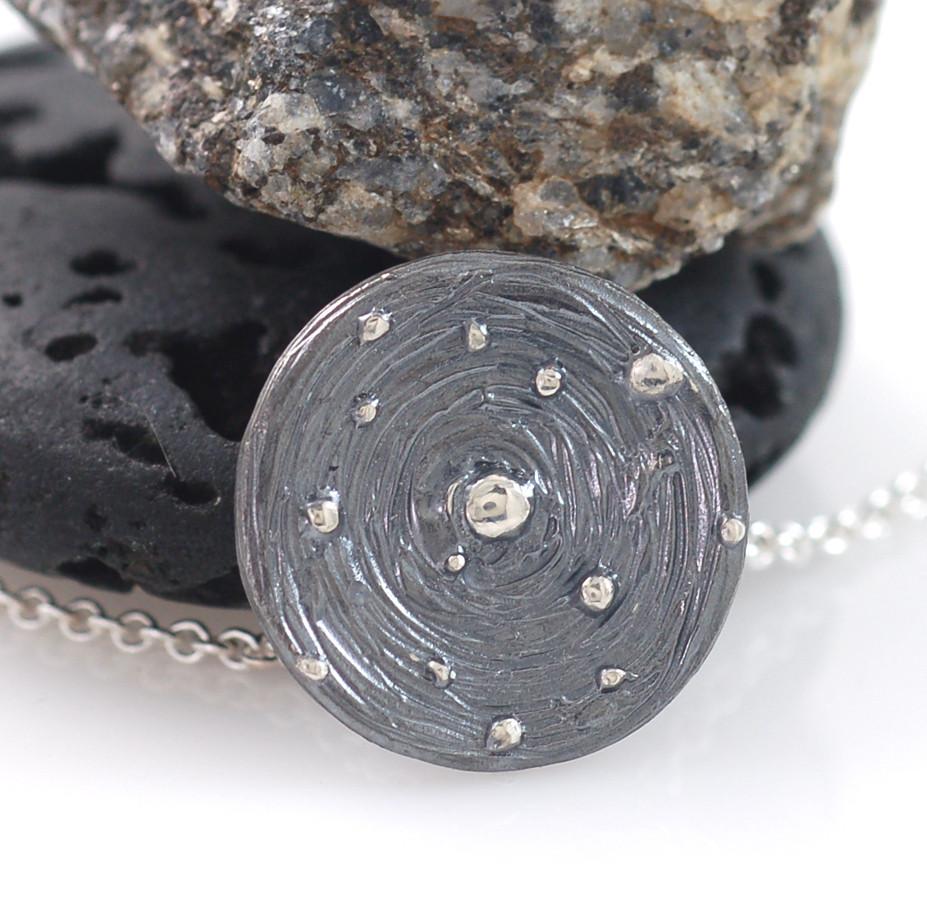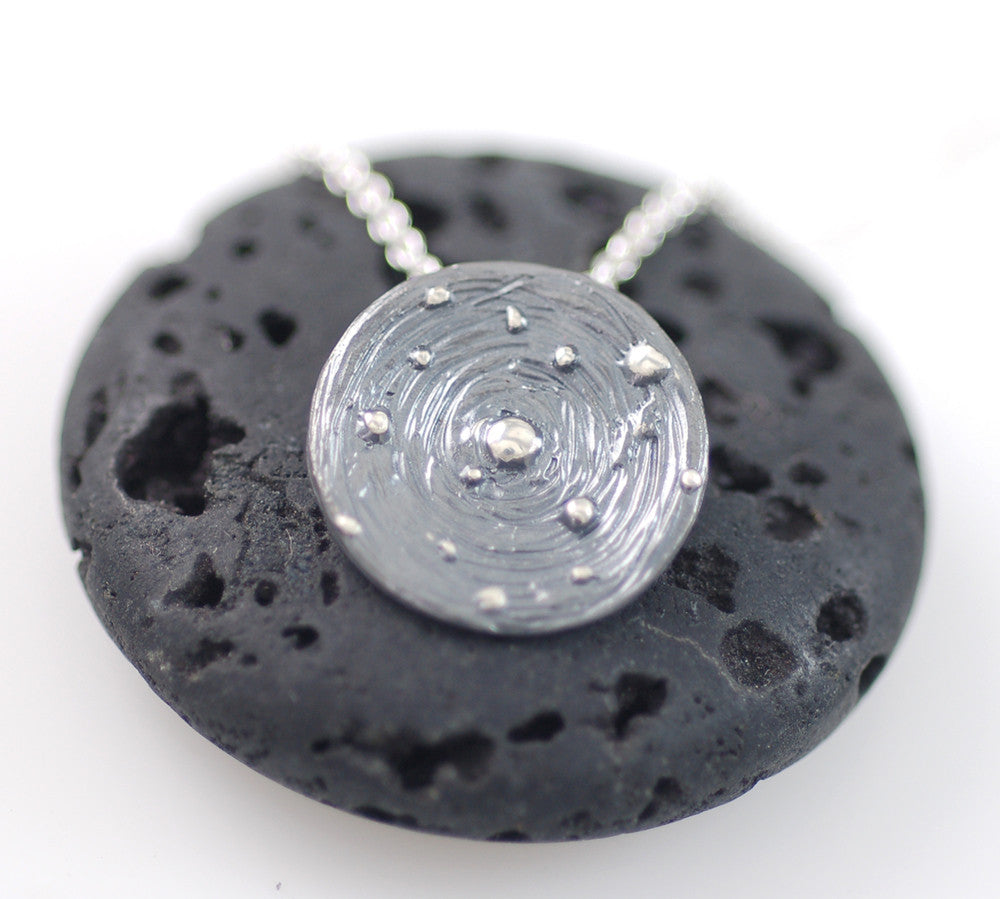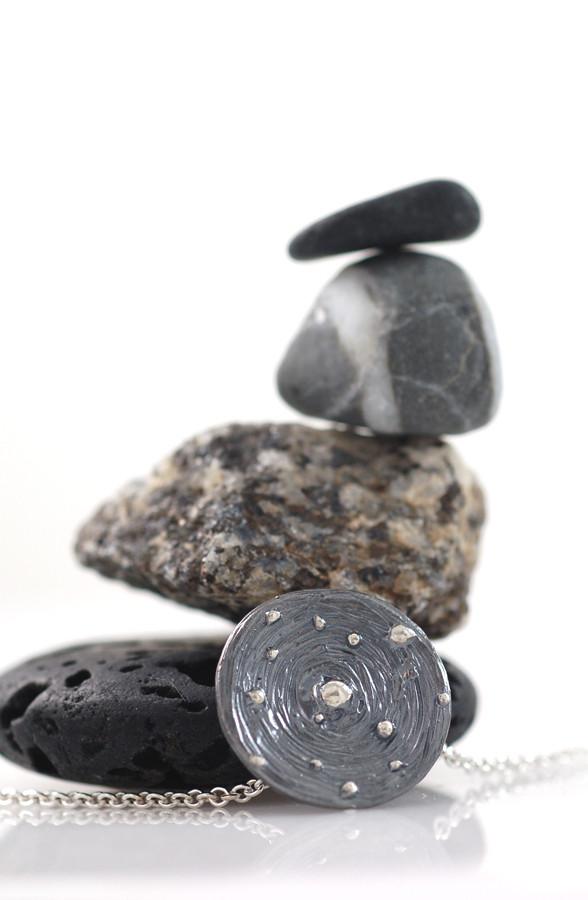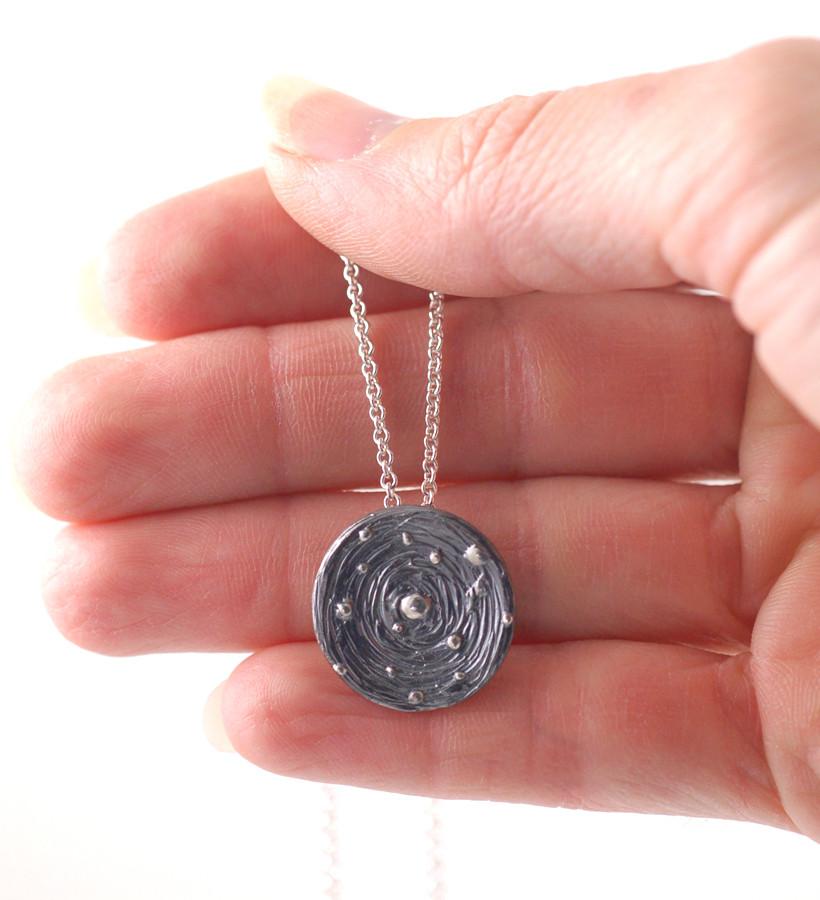 $80.00
Galaxy Pendant in Sterling Silver - Ready to Ship
Galaxies are some of the most beautiful and awe-inspiring things out there in the night sky. Cast in sterling silver, this pendant has a gentle texture like a spiral galaxy and a dark patina accents the bright stars swirling around the center. It looks great layered with other necklaces but it really shines on its own!
Cast in 100% recycled sterling silver with a sterling silver chain
Galaxy measures just under 3/4" in diameter (11.5mm)
Custom order with stones available upon request
Ready to ship - Packaged ready to give
Reviews and FAQ
Read what my customers are saying on my testimonials and reviews page. Looking for more information? Please see my FAQ page.