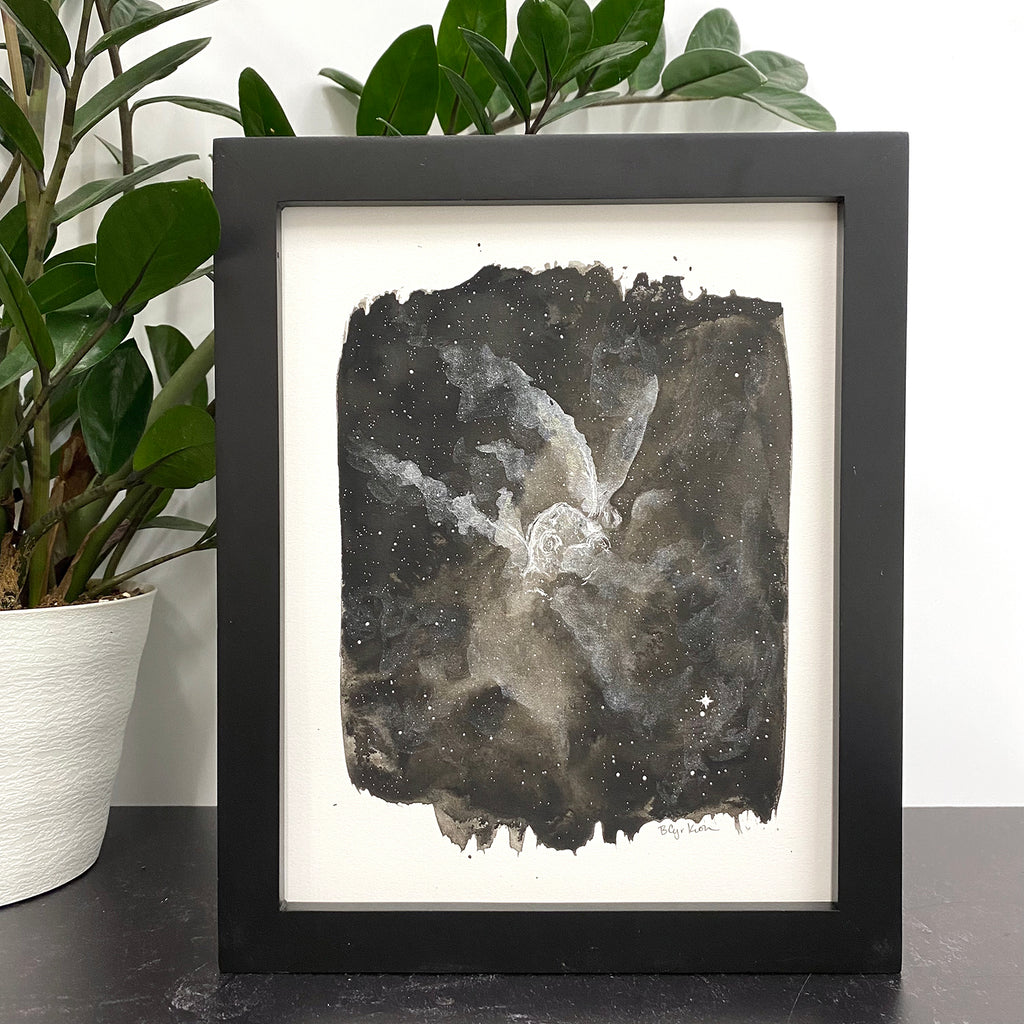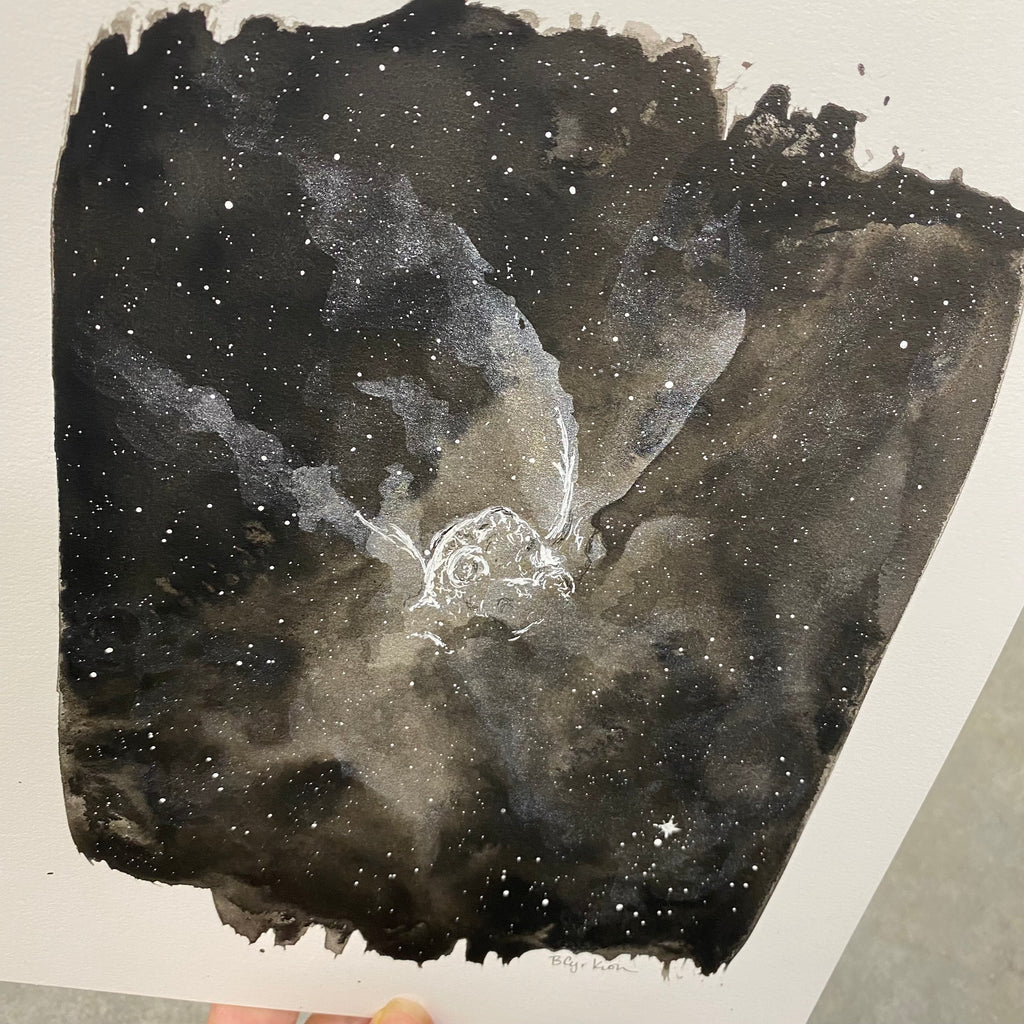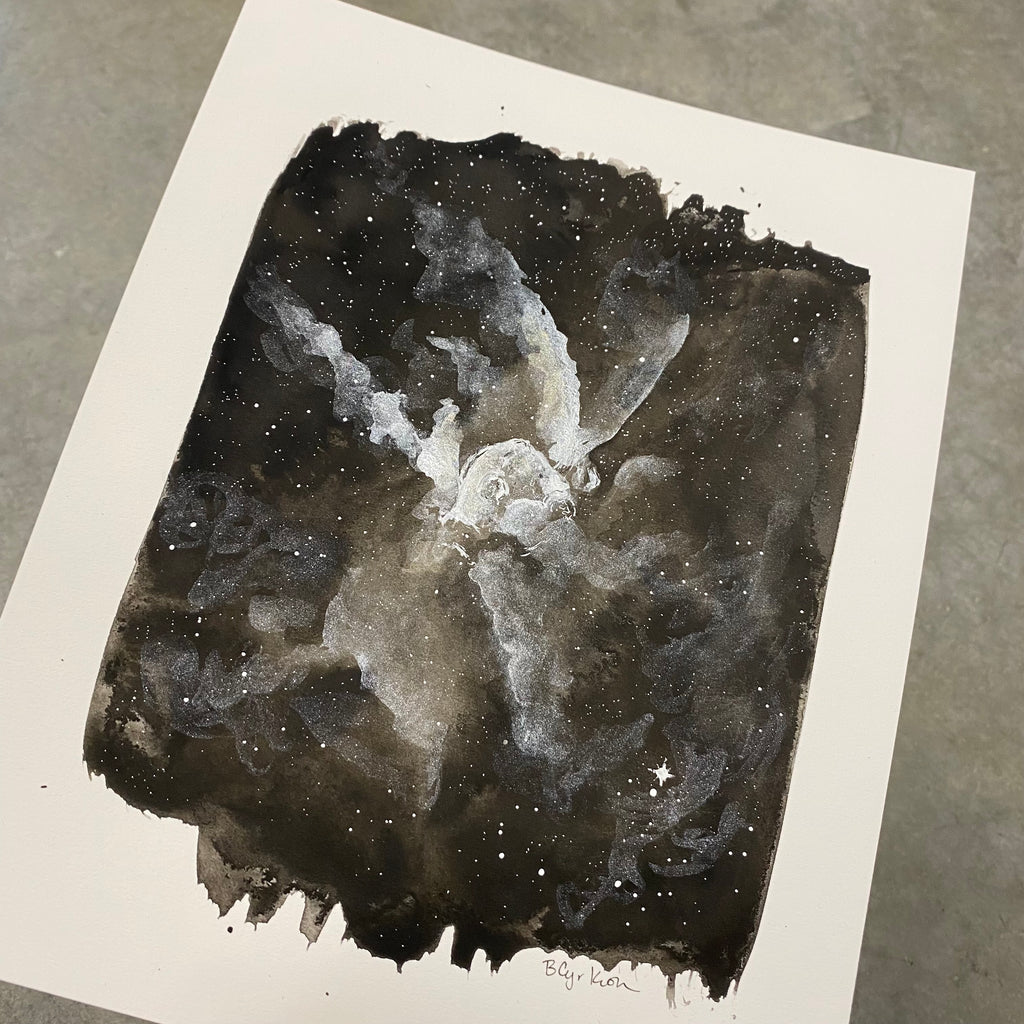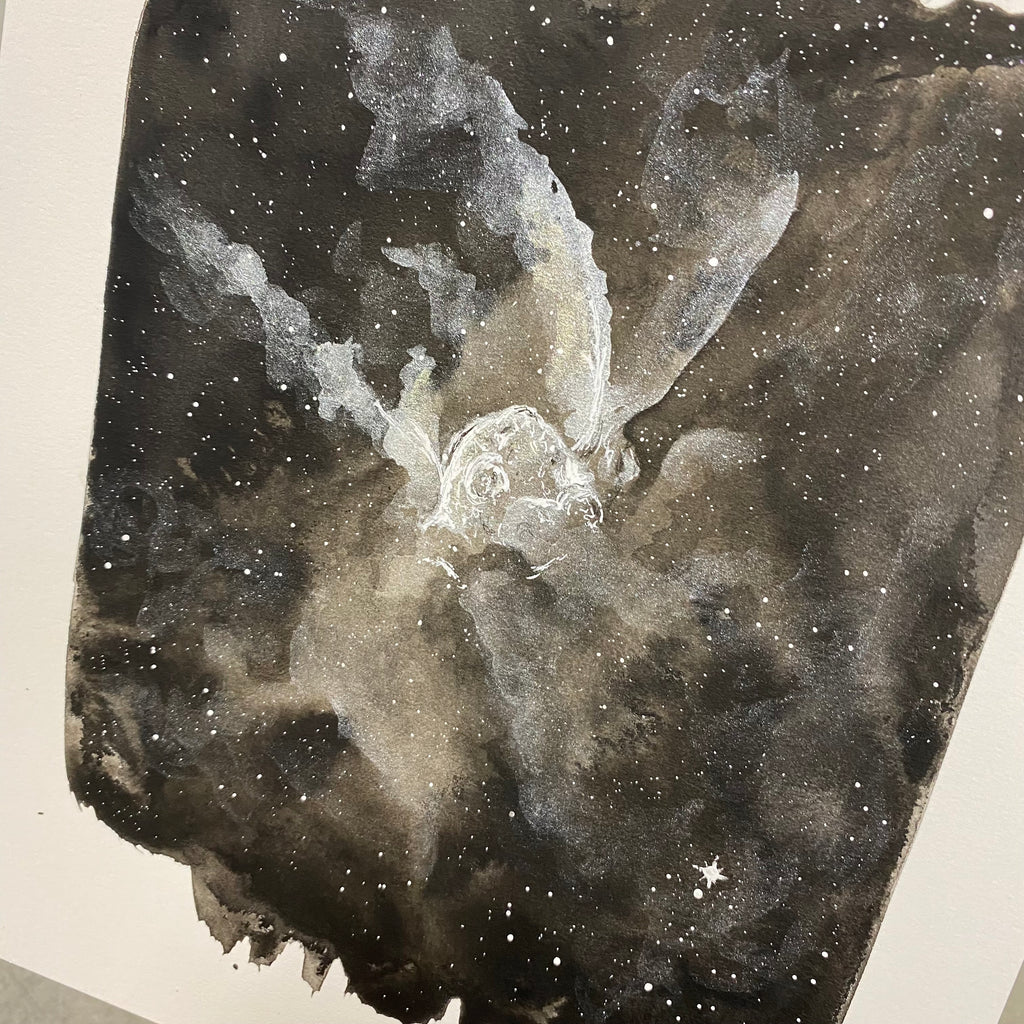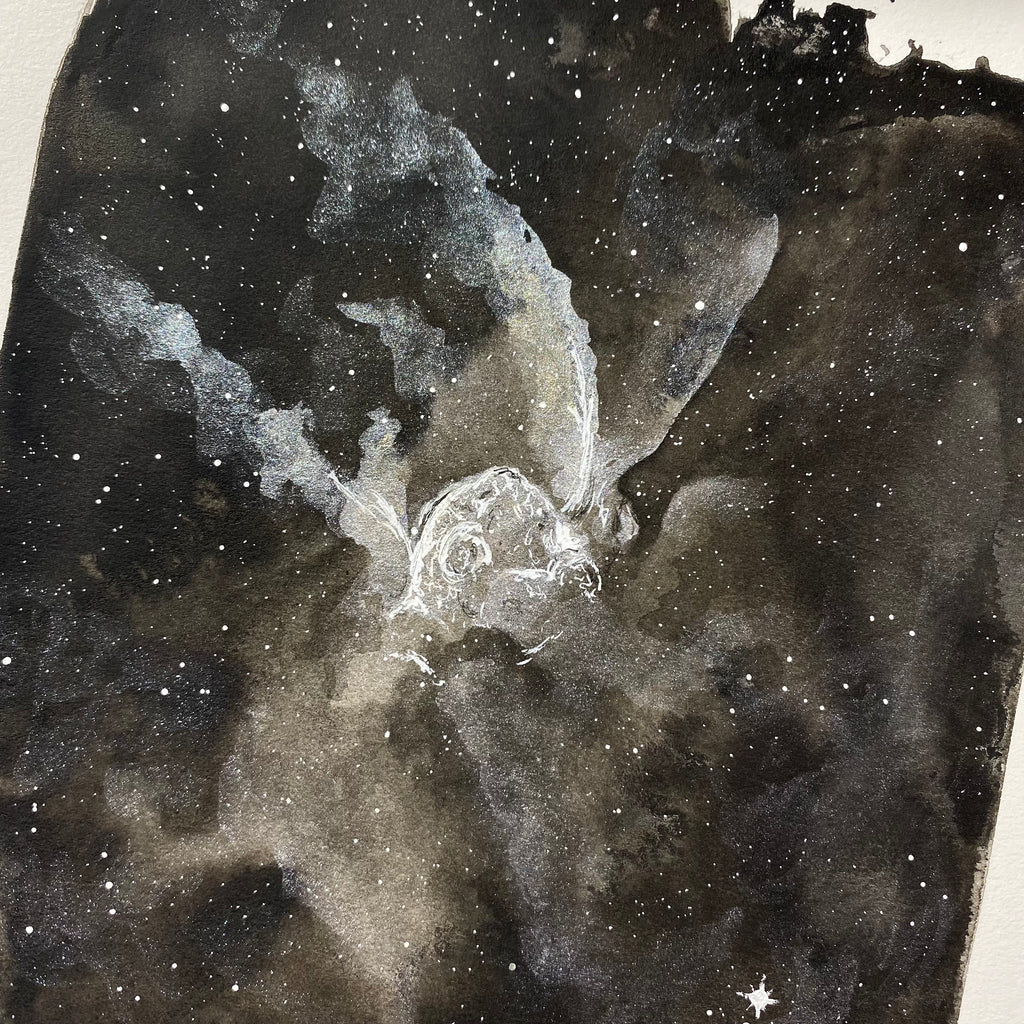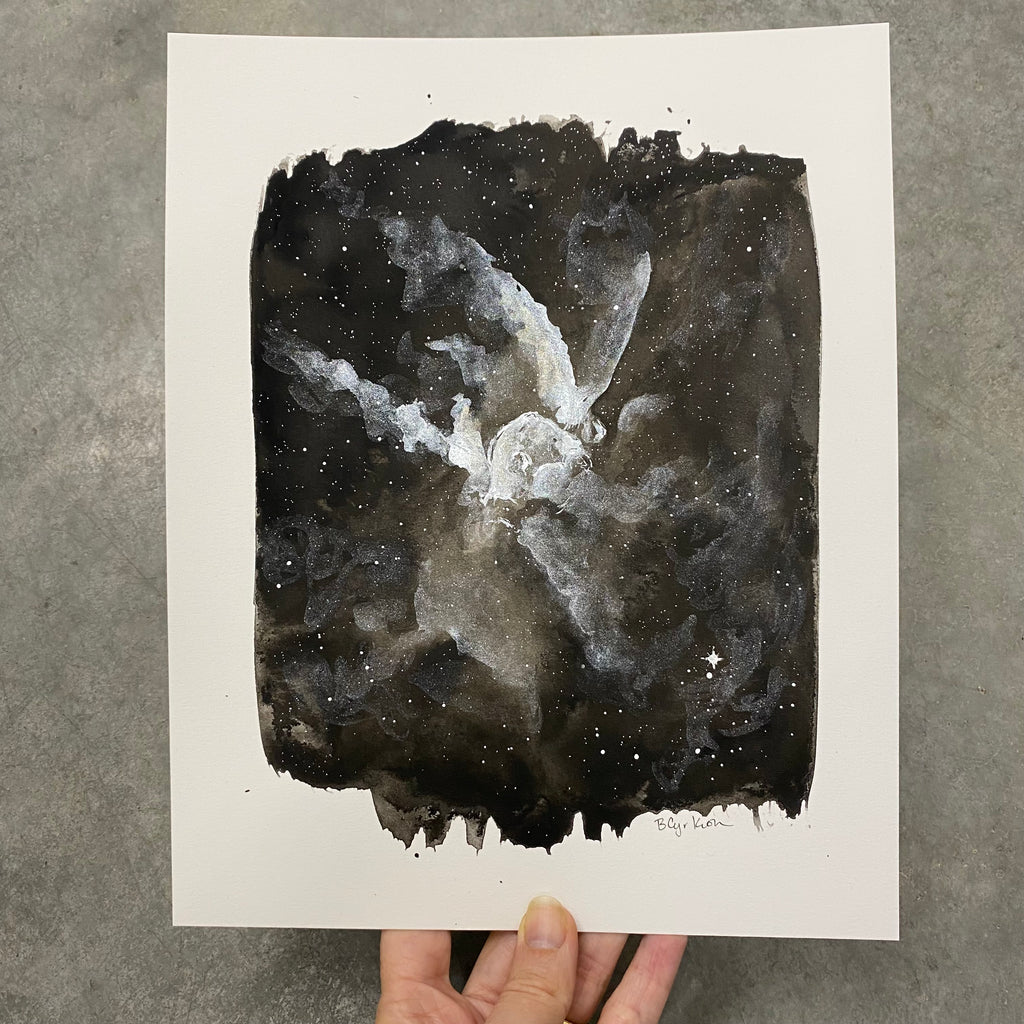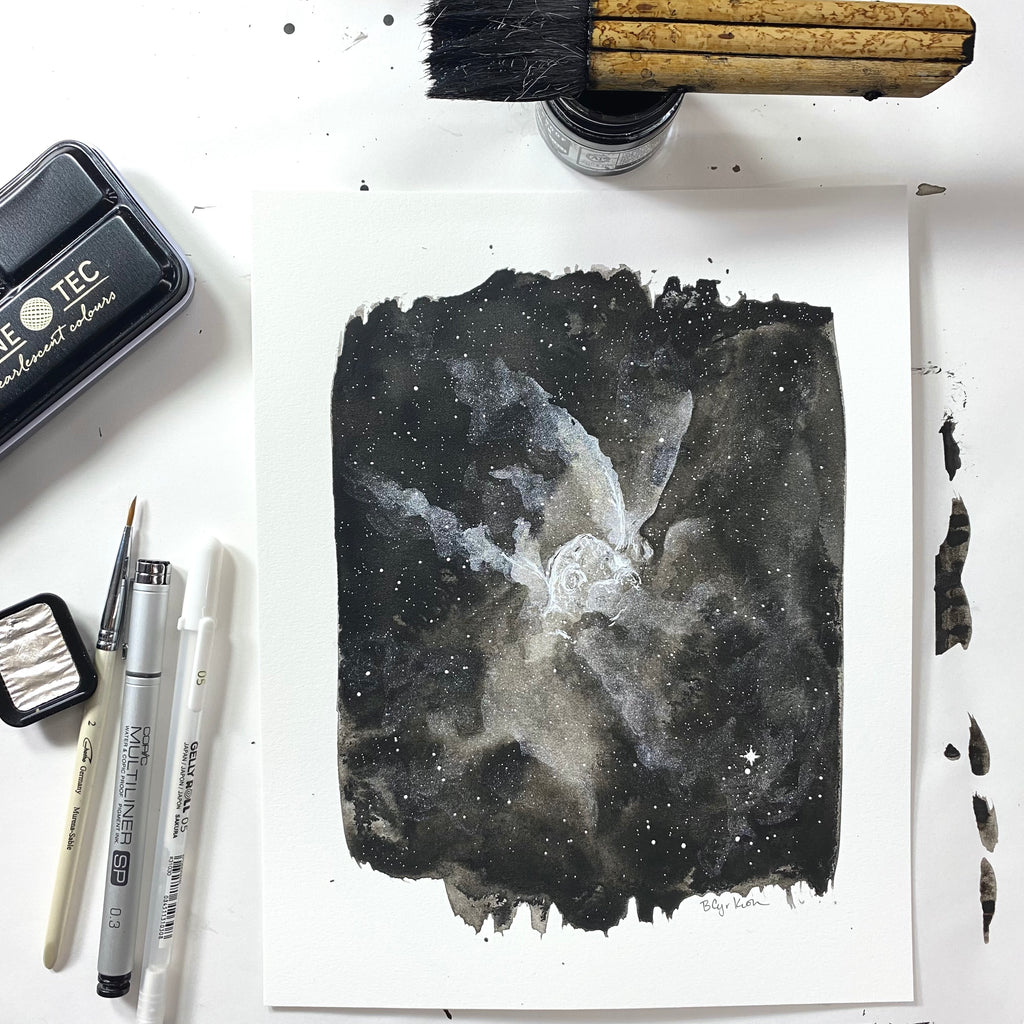 $110.00
Helmet - Original Art - Inktober 2021 - Day 15 - pen and ink drawing
Inktober 2021 - Days 15 - Helmet
Inspired by NGC 2359 - Thor's Helmet Nebula. I've always thought nebulae were amazingly beautiful, but I haven't really tried to draw (paint?) many. I use layers of black in with a light pearlescent watercolor paint, black and white pens to try to capture the essence and really enhance the "helmet". I probably could have layered for hours, so dreamy.
 *frame not included
Original drawing
8x10

heavyweight mixed media paper, 100% cotton, acid free, natural white
black and white inks and pearlescent watercolor paint
Reviews and FAQ
Read what my customers are saying on my testimonials and reviews page. Looking for more information? Please see my FAQ page.