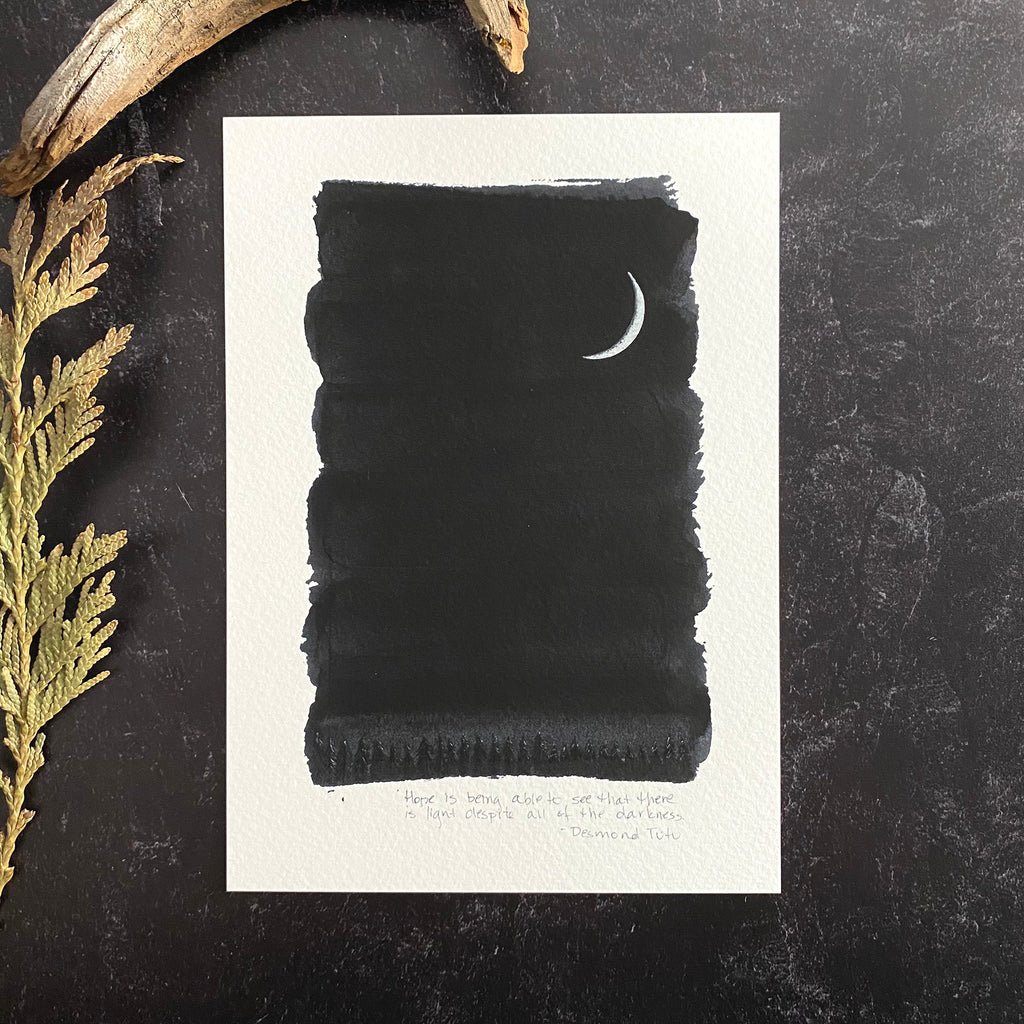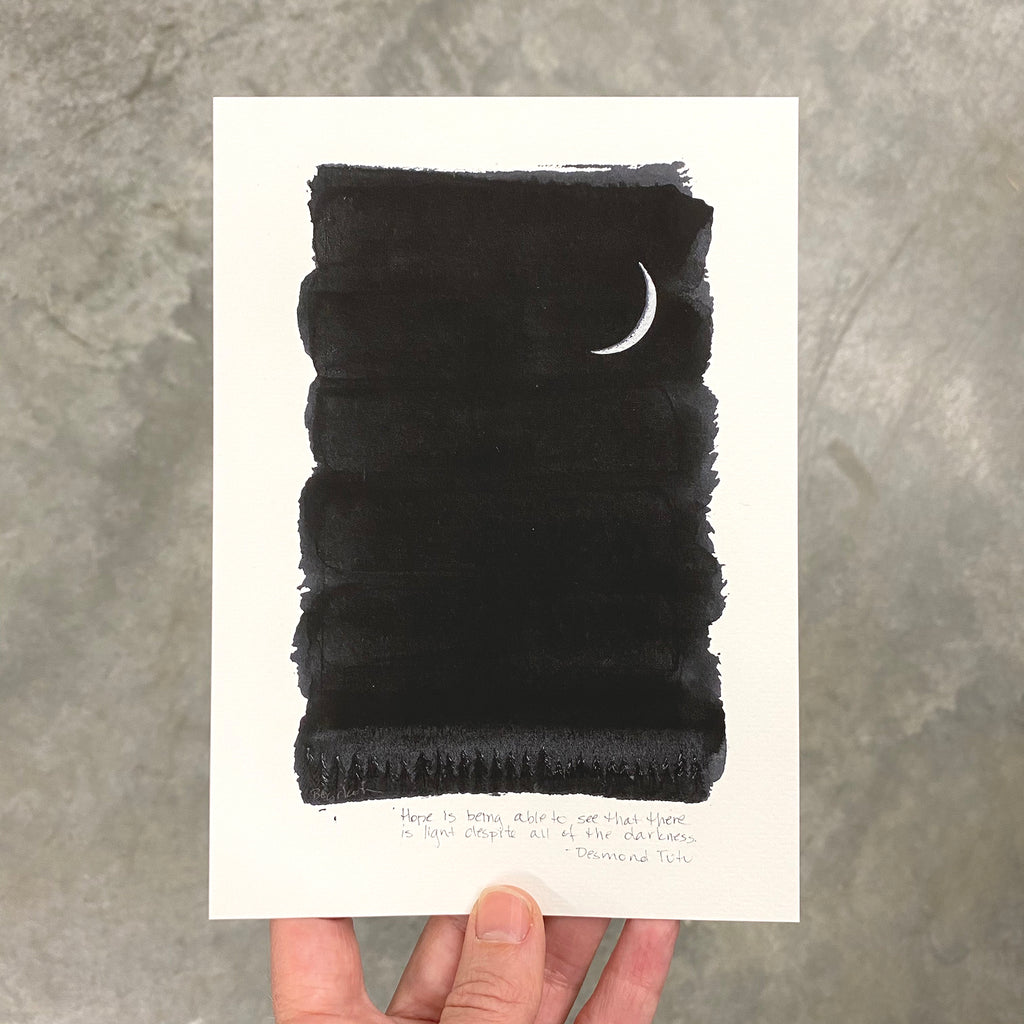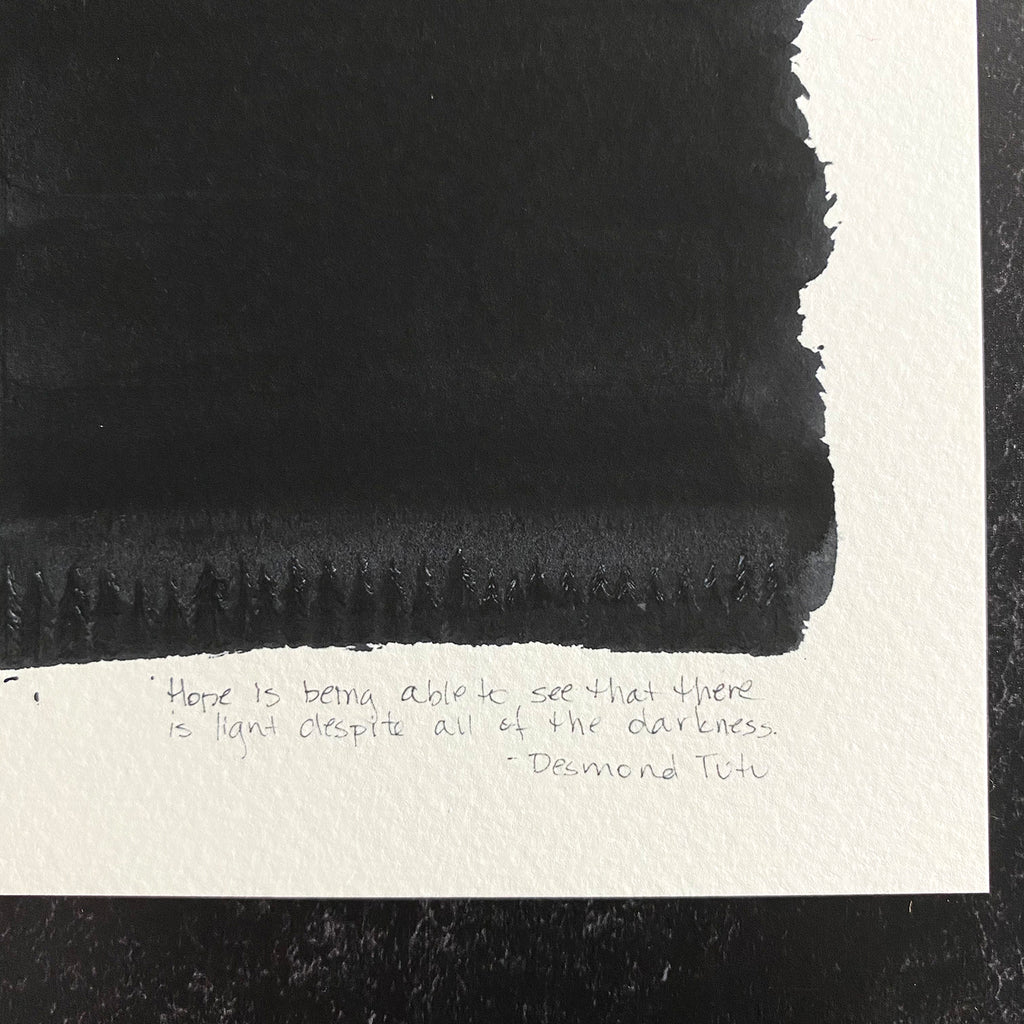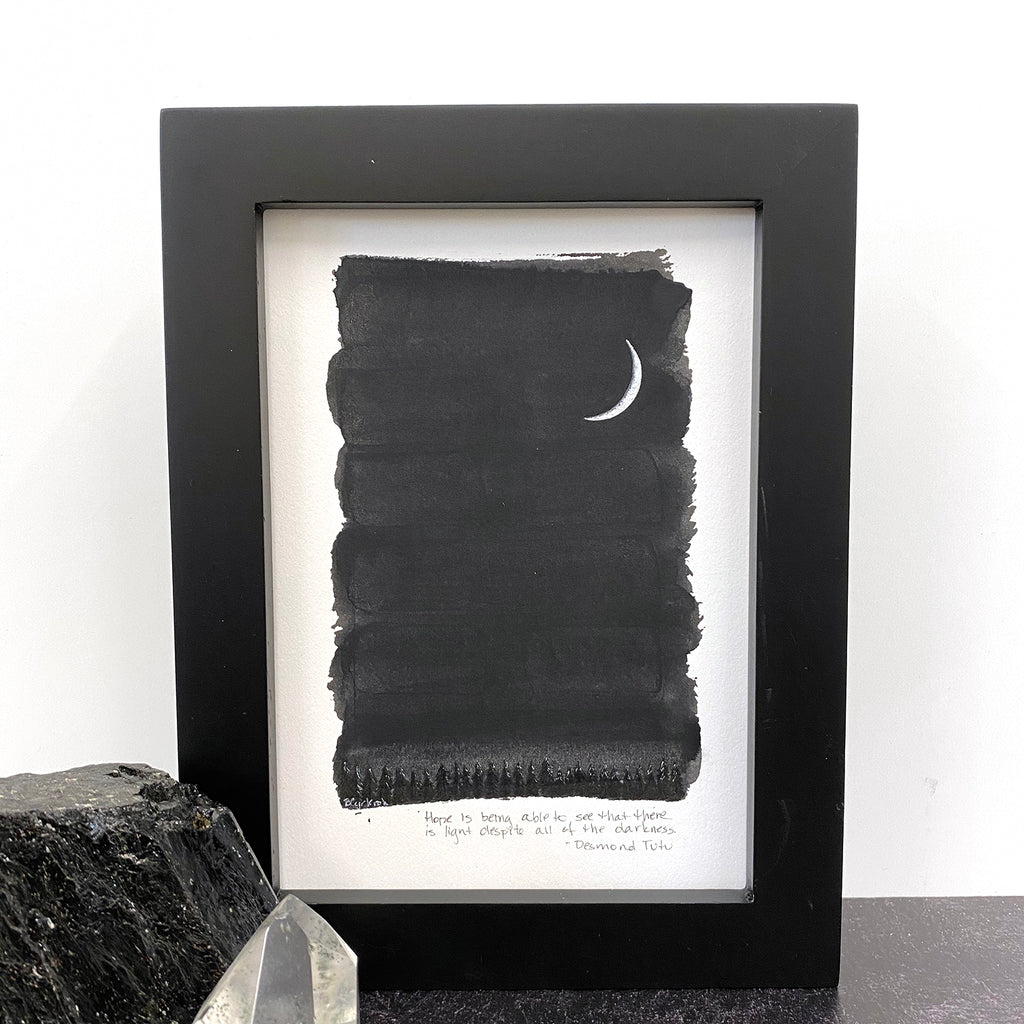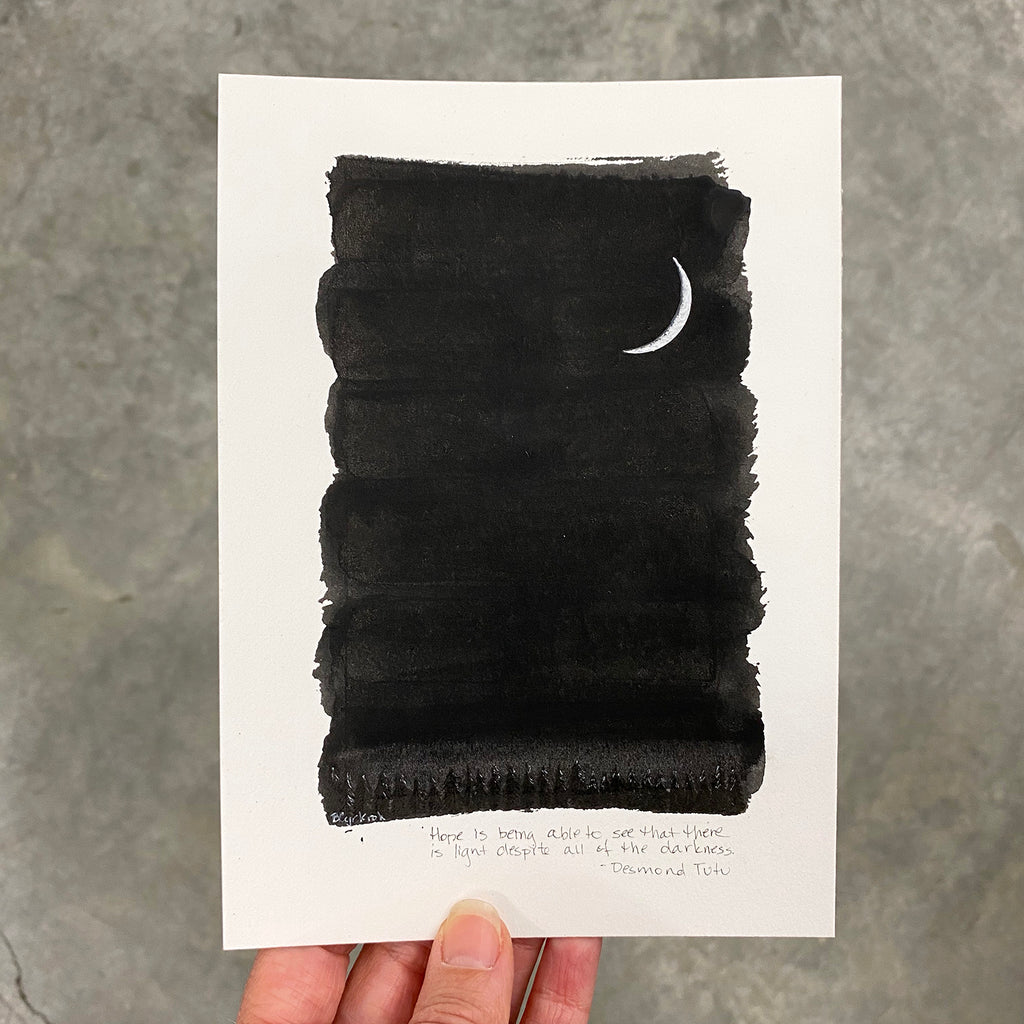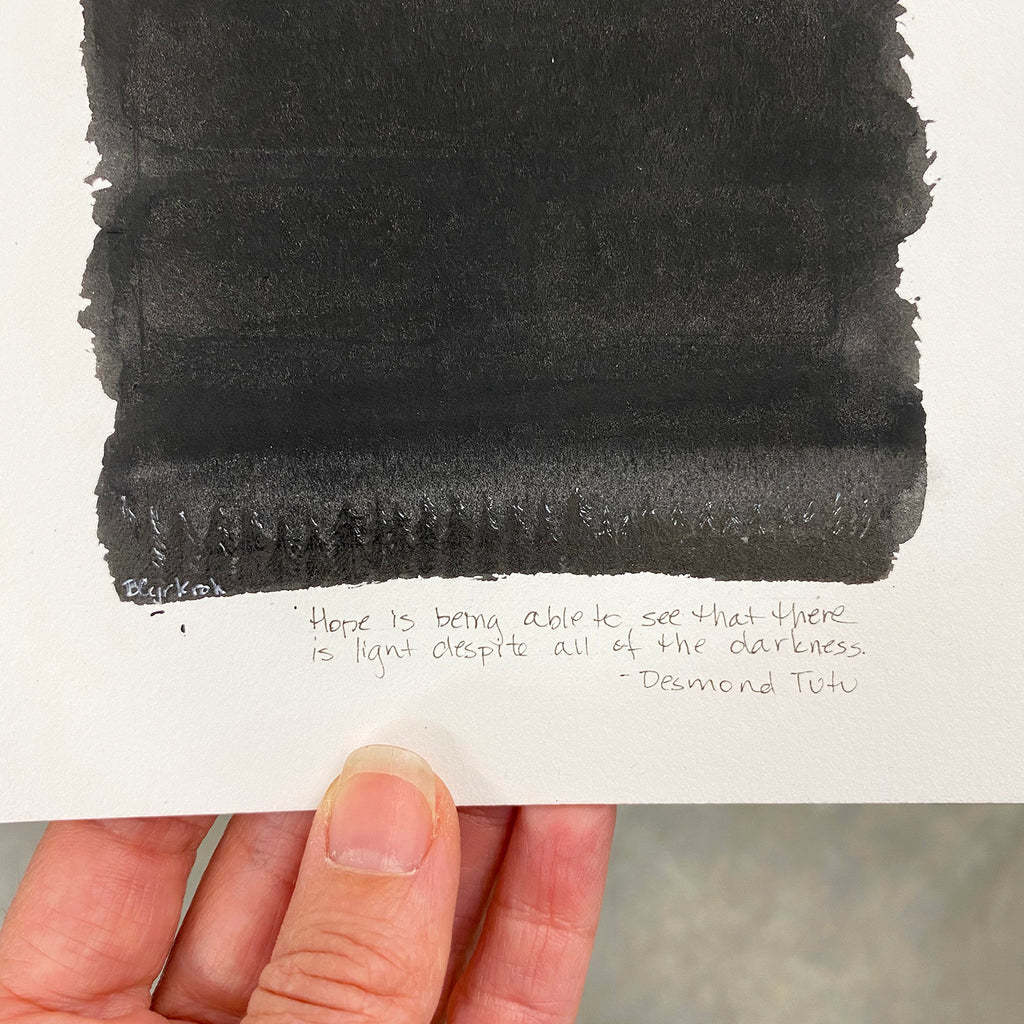 $15.00
Hope - Art Print - Inktober 2020 - Day 10
Inktober 2020 - Day 10 - Hope
This one was a bit hard for me - so I went to quotes and poems to find something that I felt like might fit with the art I create. The quote from Desmond Tutu felt just right - I don't often write things on my pieces, but I recently had a request to do so and thought I'd give it a test run.
"Hope is being able to see that there is light despite all the darkness" - Desmond Tutu
*frame not included - first 3 photos show the print, other photos show the original
5 x 7
6 x 8 (the artwork is the same size as the 5 x 7 but with a larger border)
Each print is hand signed by the artist.
They are printed on archival, acid free paper- 100% cotton, cold press natural (no whiteners) - it matches the paper I use for most of my original drawings. And cotton is a more sustainable, eco friendly alternative to wood pulp.
Printed in my studio with an Epson SureColor p800 with UltraChrome HD ink
Reviews and FAQ
Read what my customers are saying on my testimonials and reviews page. Looking for more information? Please see my FAQ page.