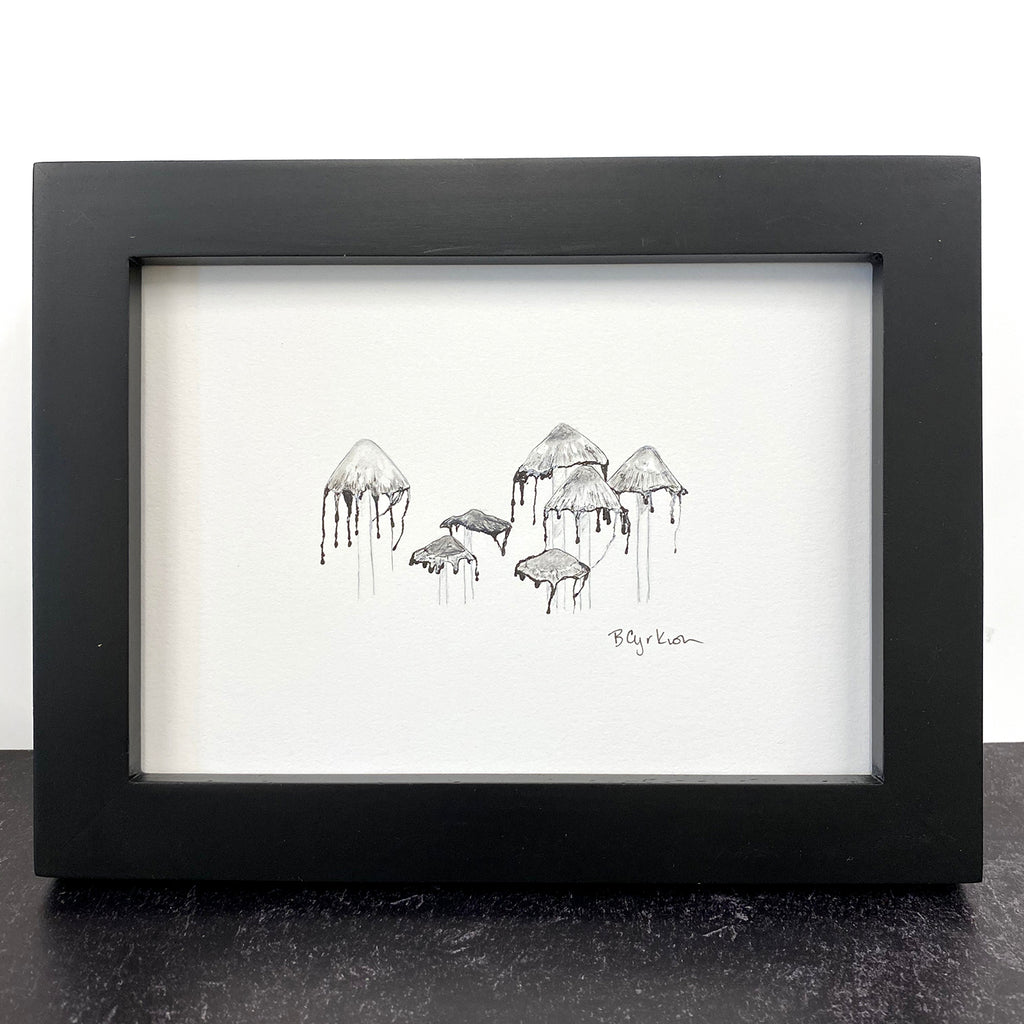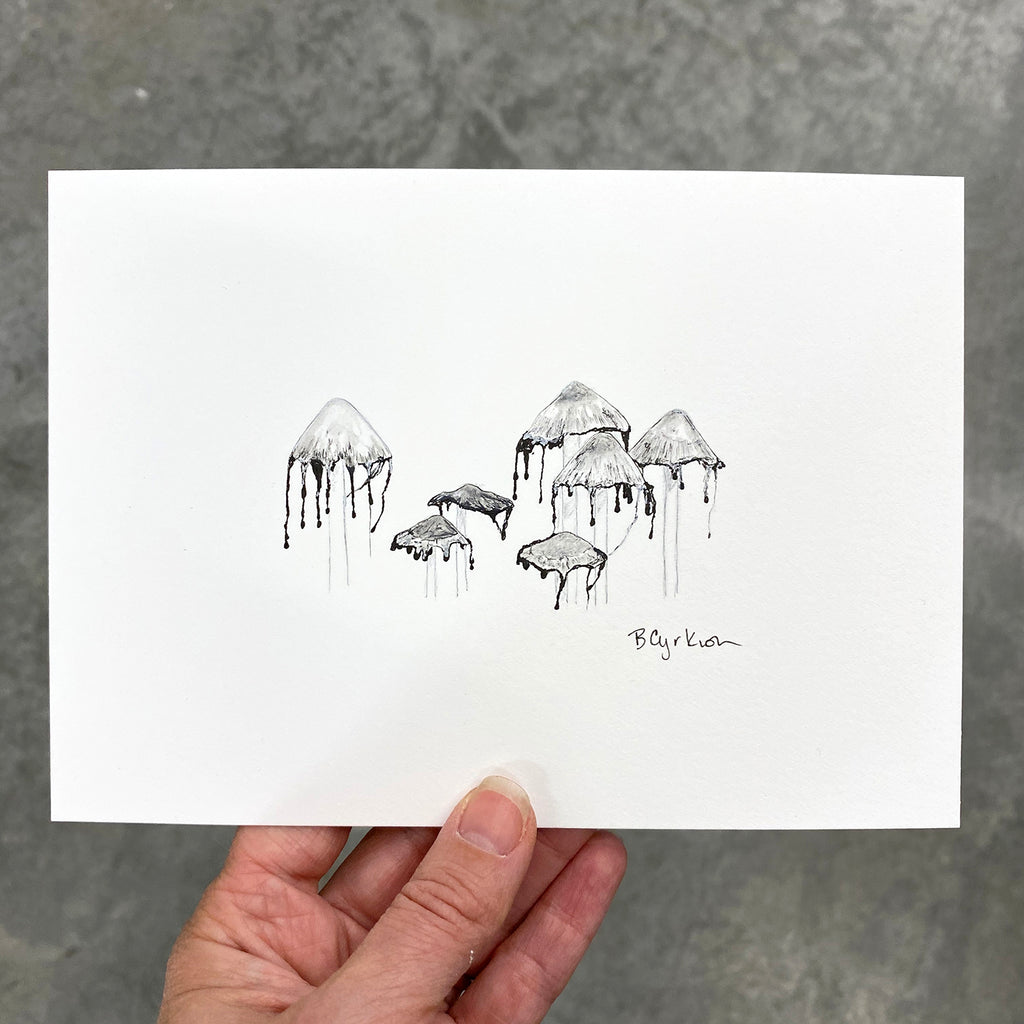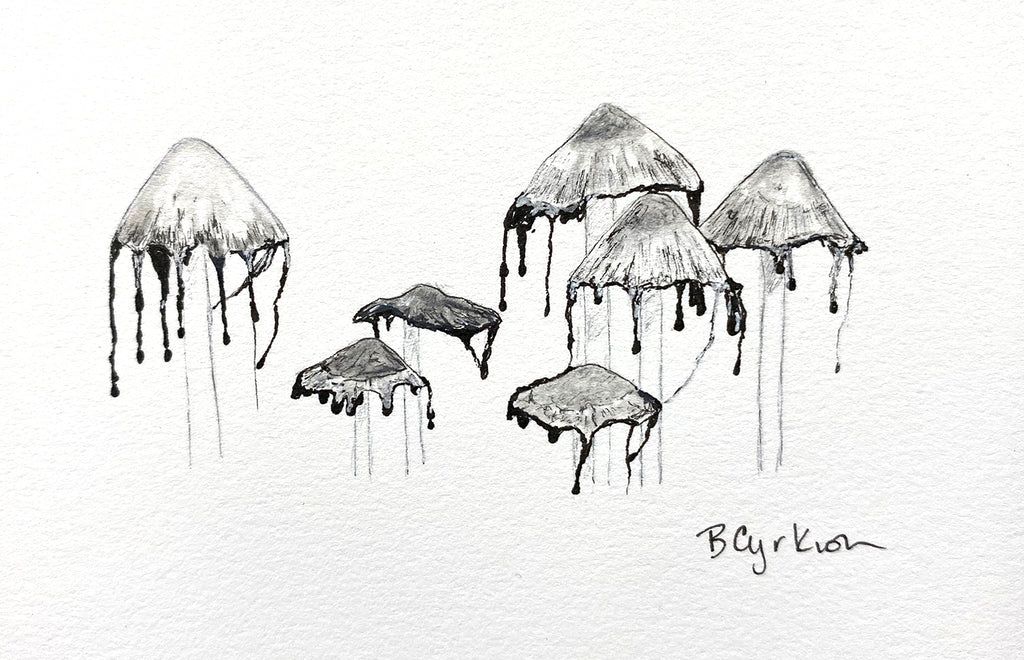 $55.00
Disgusting - Original Drawing - Inktober 2020 - Day 11
Inktober 2020 - Day 11 - Disgusting
Disgusting was really hard. I read a lot of "disgusting" poetry (just poetry that included the word disgust or disgusting) but in the end opted for inky cap mushrooms which land on the fascinating but disgusting scale. I love them and one day hope to do some drawings using their ink if I see a batch crop up somewhere. They're gone so fast it's a tiny window to catch them looking all melty and disgusting. But also very awesome.
*frame not included
Original drawing
5x7

heavyweight mixed media paper, 100% cotton, acid free, natural white
black and white inks
Reviews and FAQ
Read what my customers are saying on my testimonials and reviews page. Looking for more information? Please see my FAQ page.