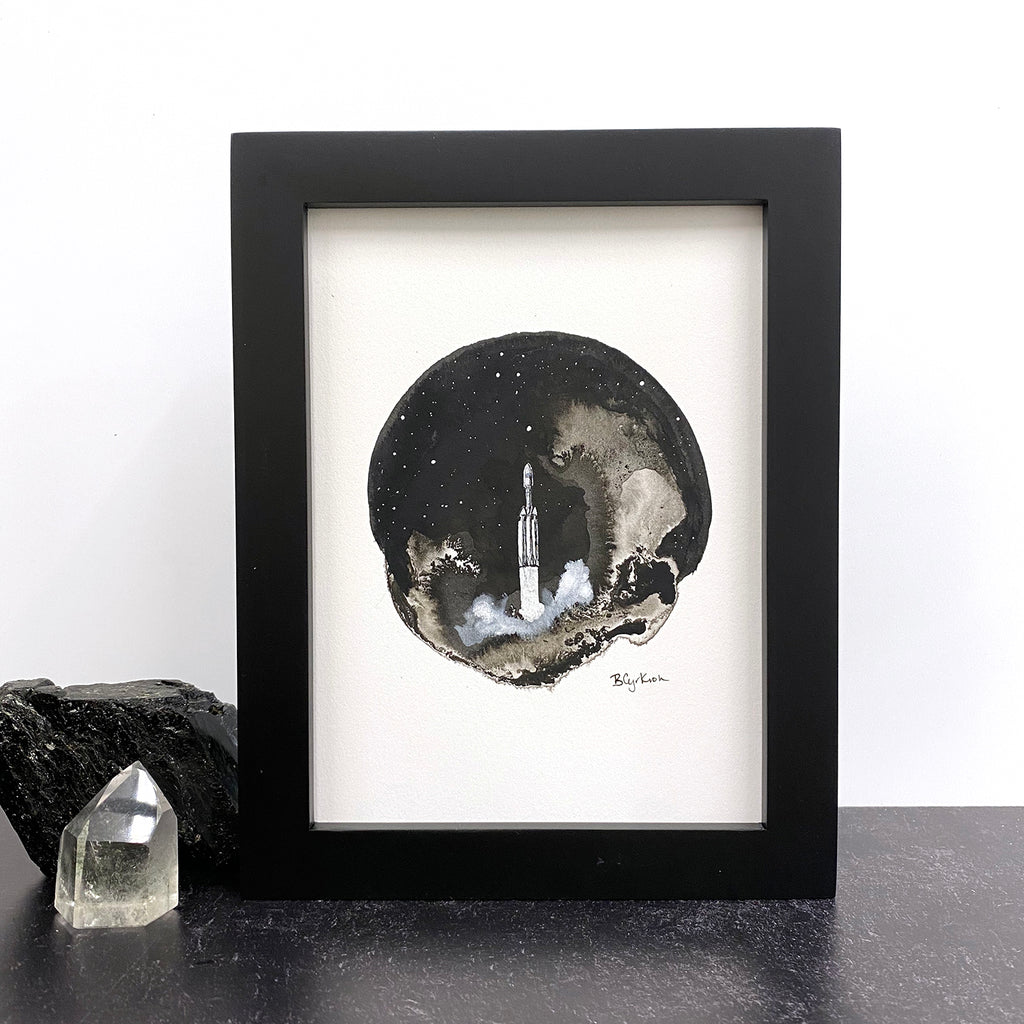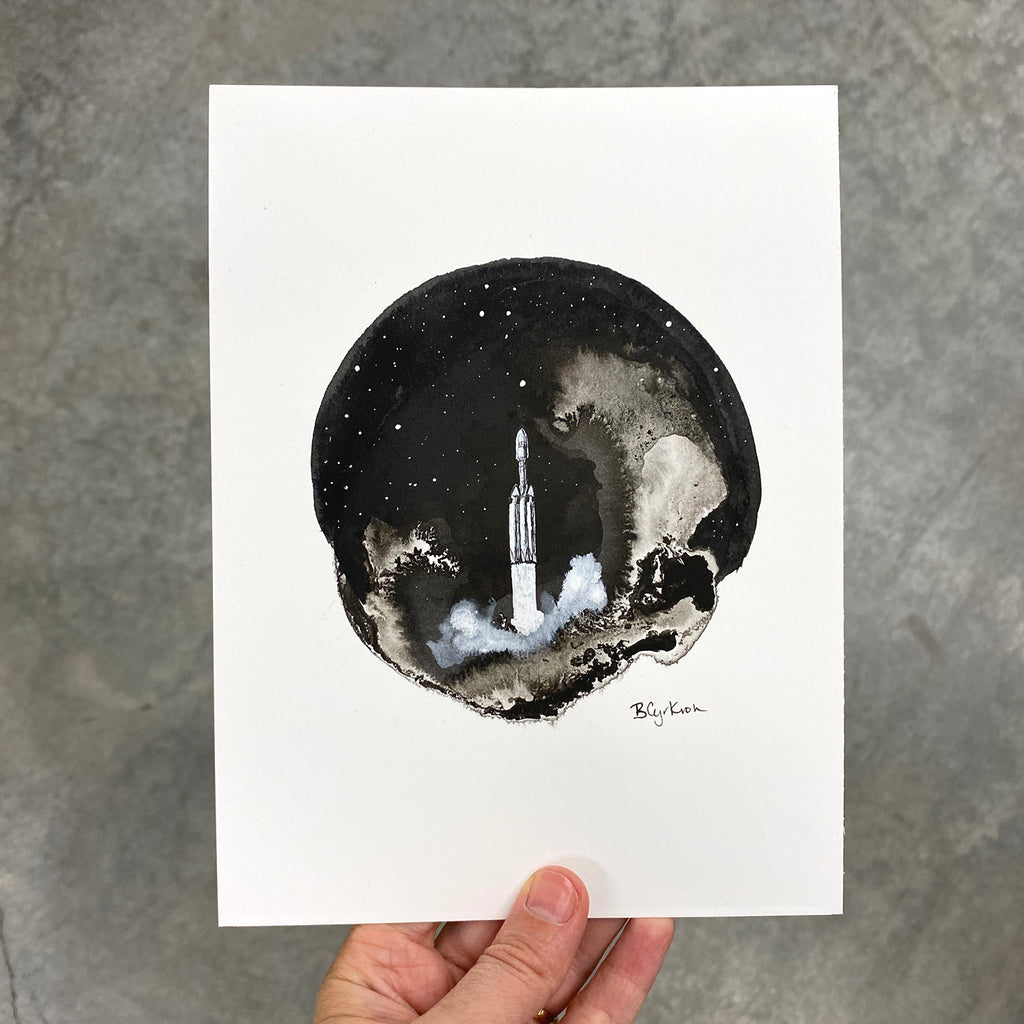 $65.00
Rocket - Original Drawing - Inktober 2020 - Day 16
Inktober 2020 - Day 16 - Rocket  - Space X Falcon Heavy Launch
A quick tiny SpaceX rocket today! Be on the lookout for some other rocket inspired drawings. I'd wanted to spend a bit more time on this prompt but ran out of time.
*frame not included
Original drawing
6x8
heavyweight mixed media paper, 100% cotton, acid free, natural white
black and white inks
Reviews and FAQ
Read what my customers are saying on my testimonials and reviews page. Looking for more information? Please see my FAQ page.