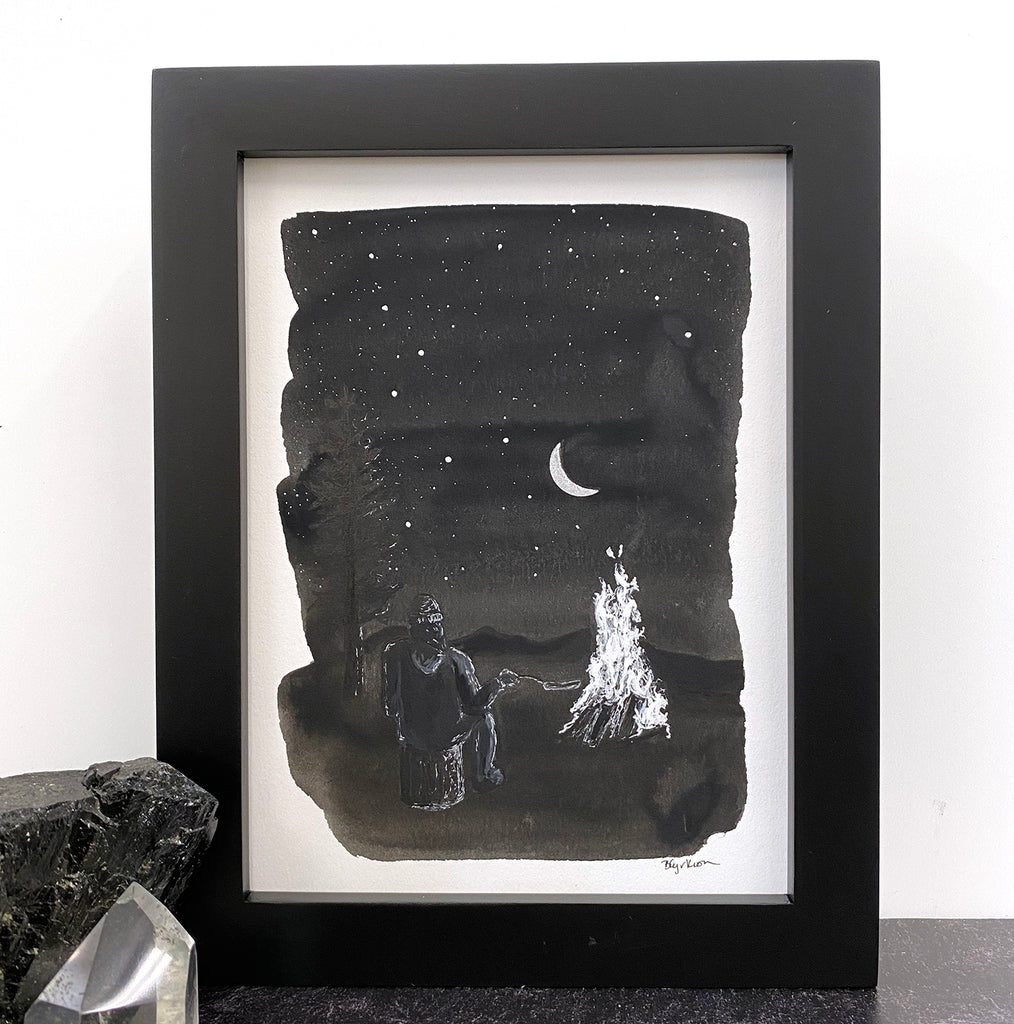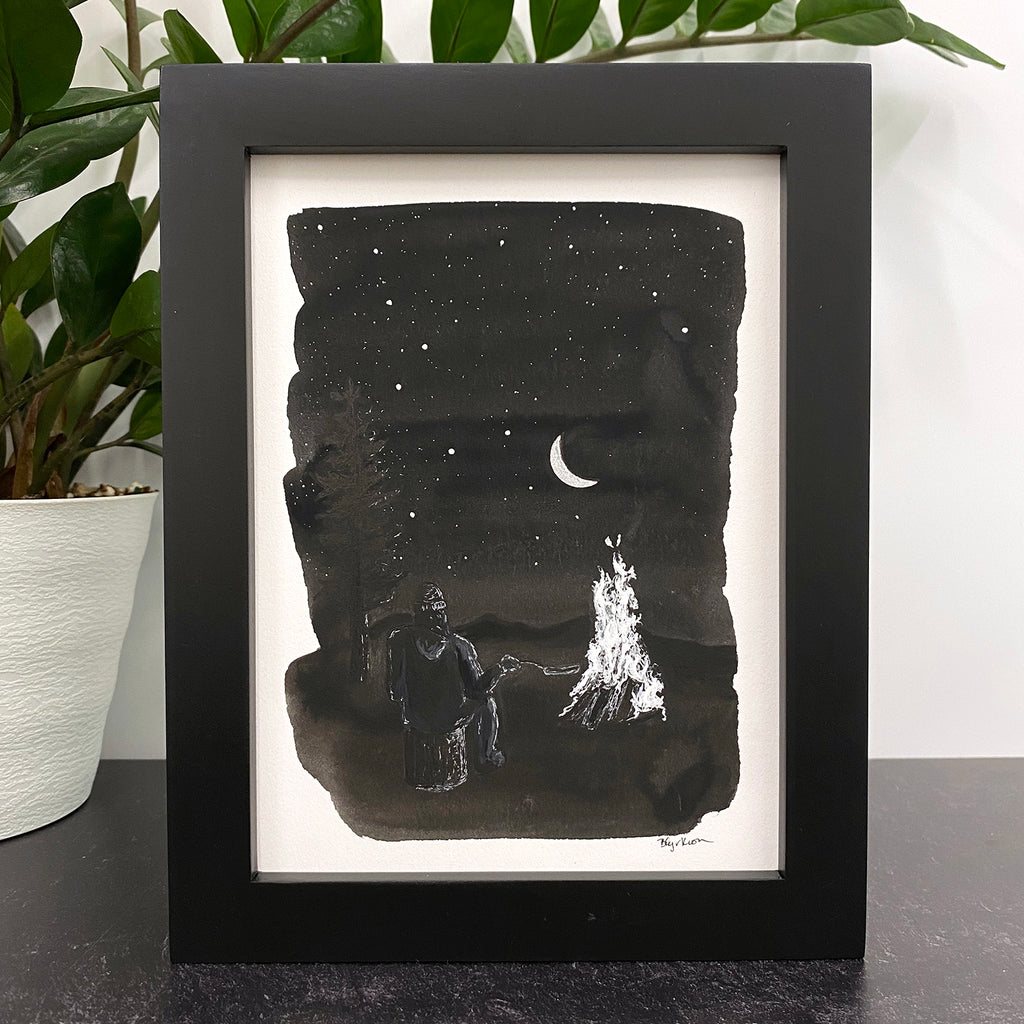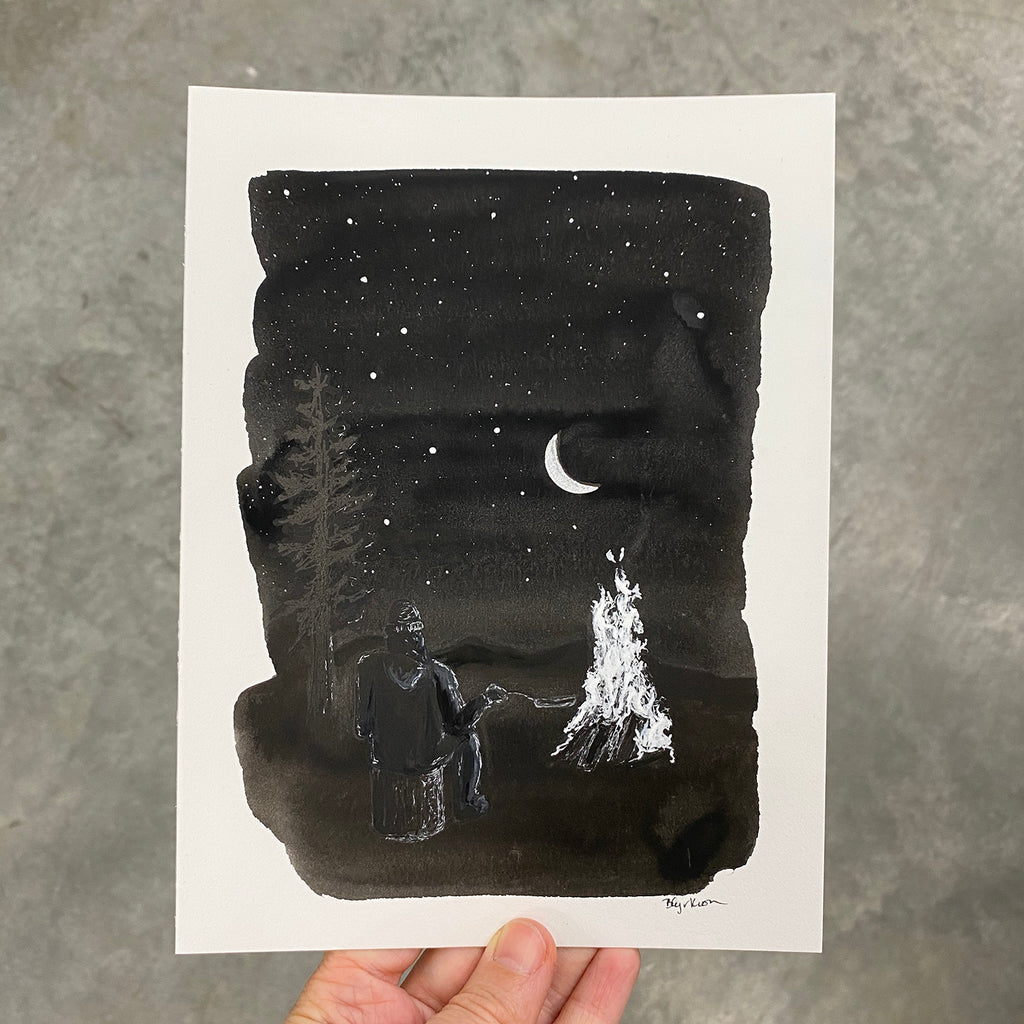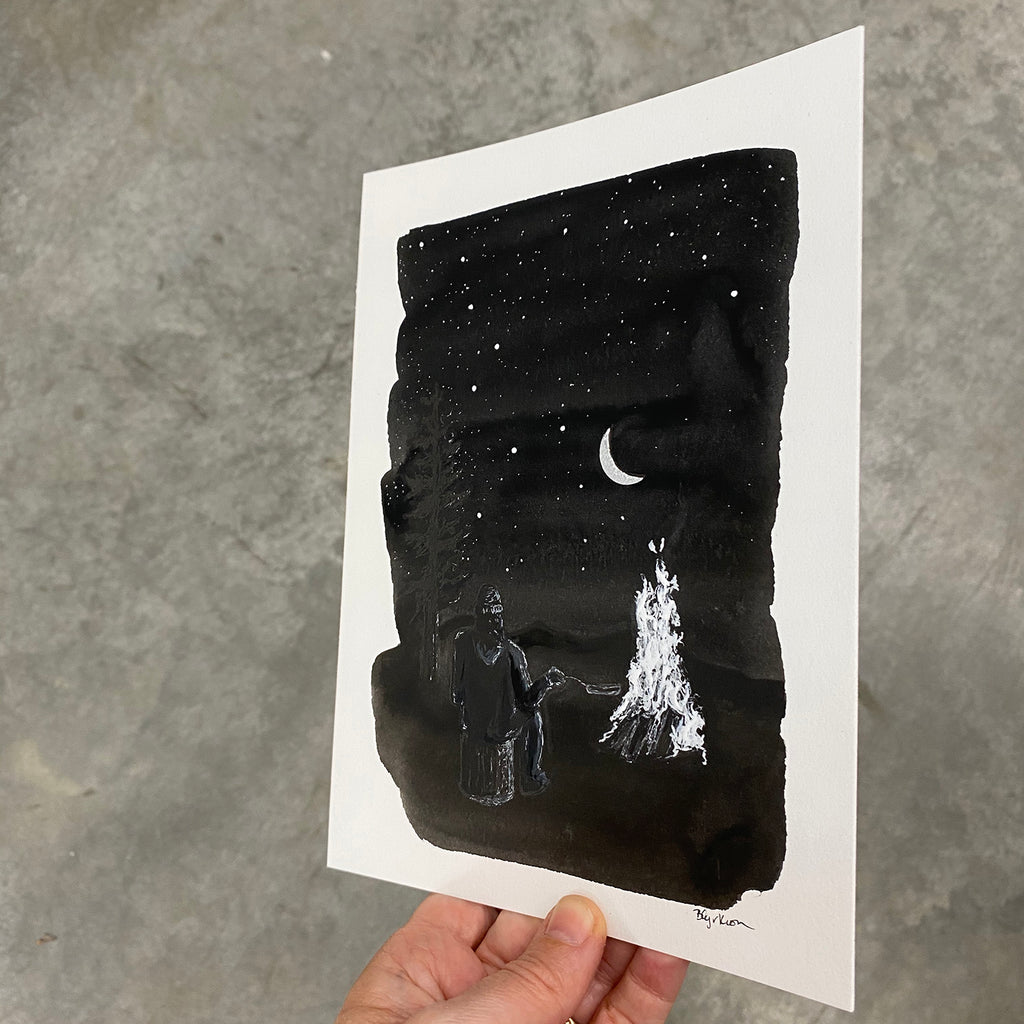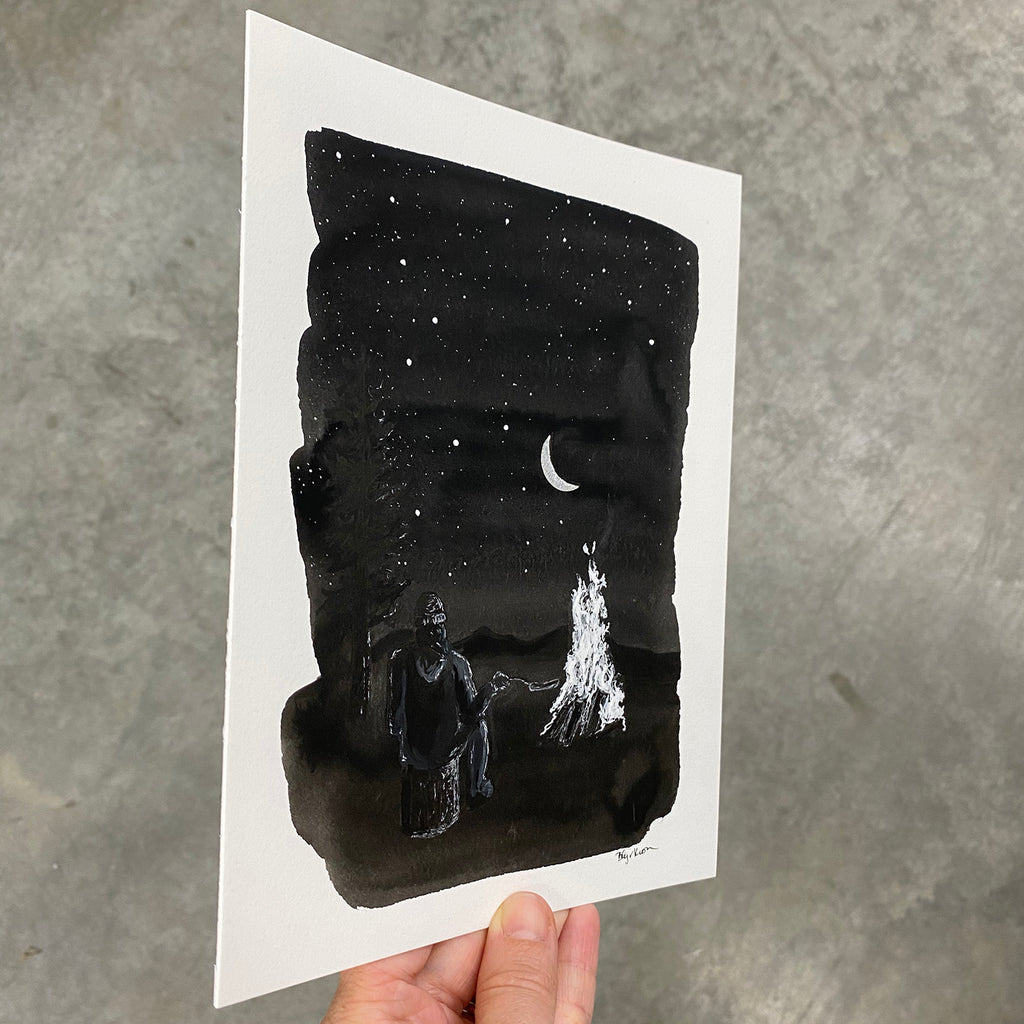 $50.00
$60.00
Chef - Original Drawing - Inktober 2020 - Day 22
Inktober 2020 - Day 22 - Chef
 It's not easy to be a chef in the woods, but it is really fun to cook on a campfire. It makes humans a unique animal in our world, to use fire to cook food.   
The moon is mostly silver metallic, making it a bit more subtlety different than the white of the fire.
The big dipper and little dipper are included - not quite "to scale".
 *frame not included
Original drawing
6 x 8

heavyweight mixed media paper, 100% cotton, acid free, natural white
black, white and silver metallic inks
Reviews and FAQ
Read what my customers are saying on my testimonials and reviews page. Looking for more information? Please see my FAQ page.