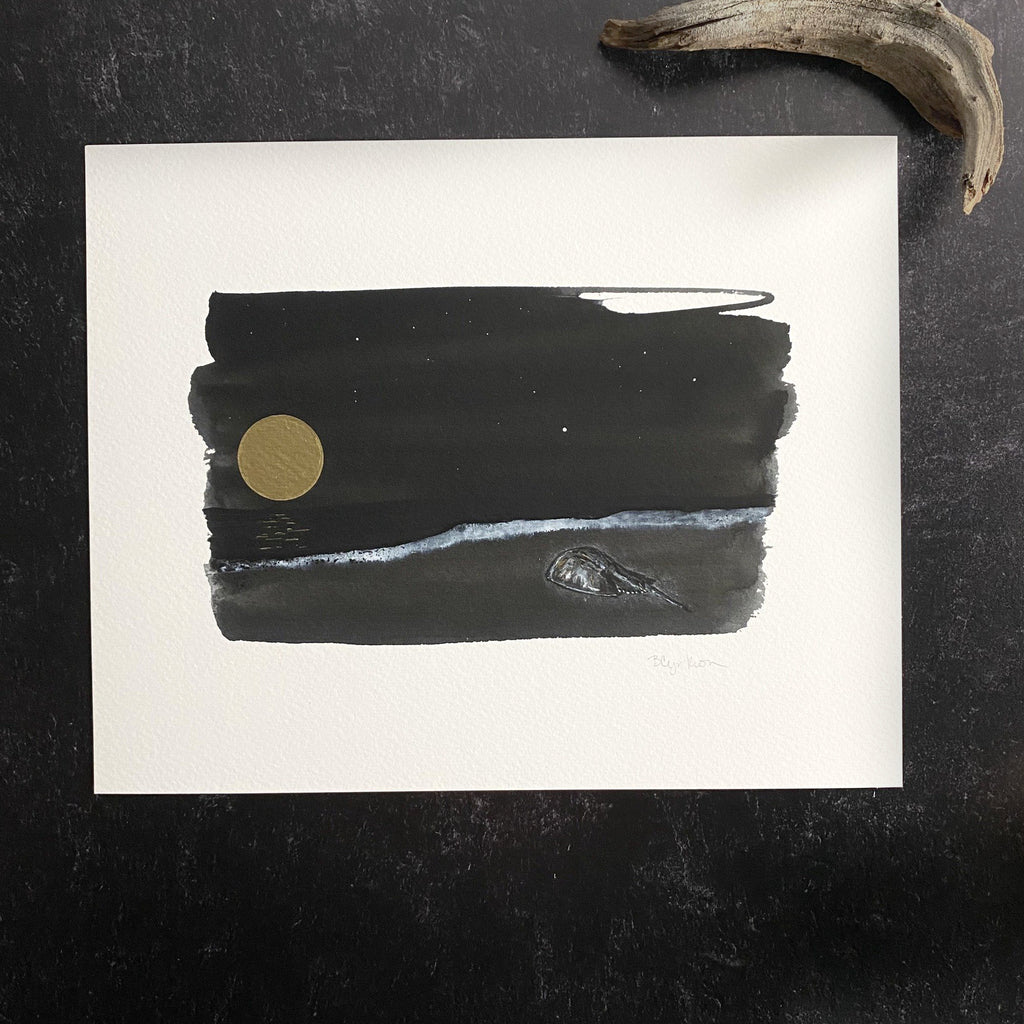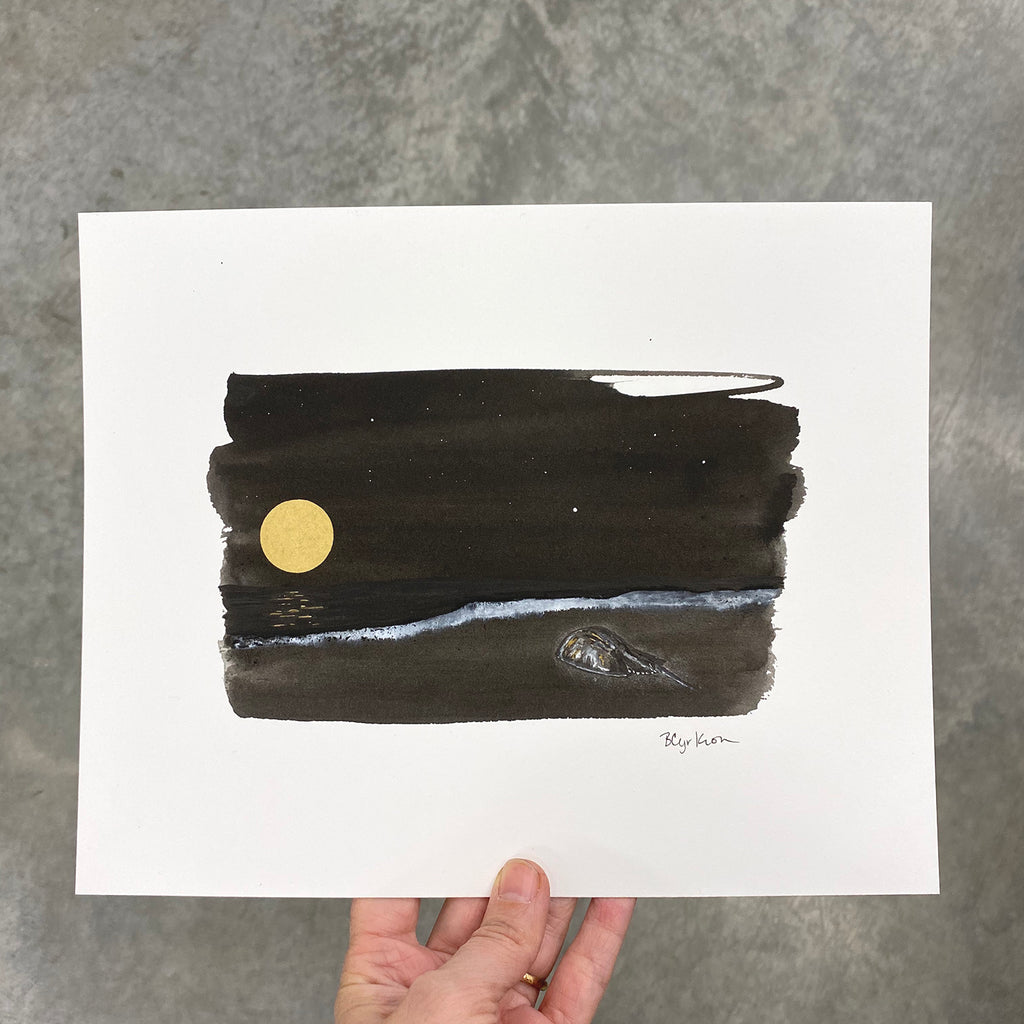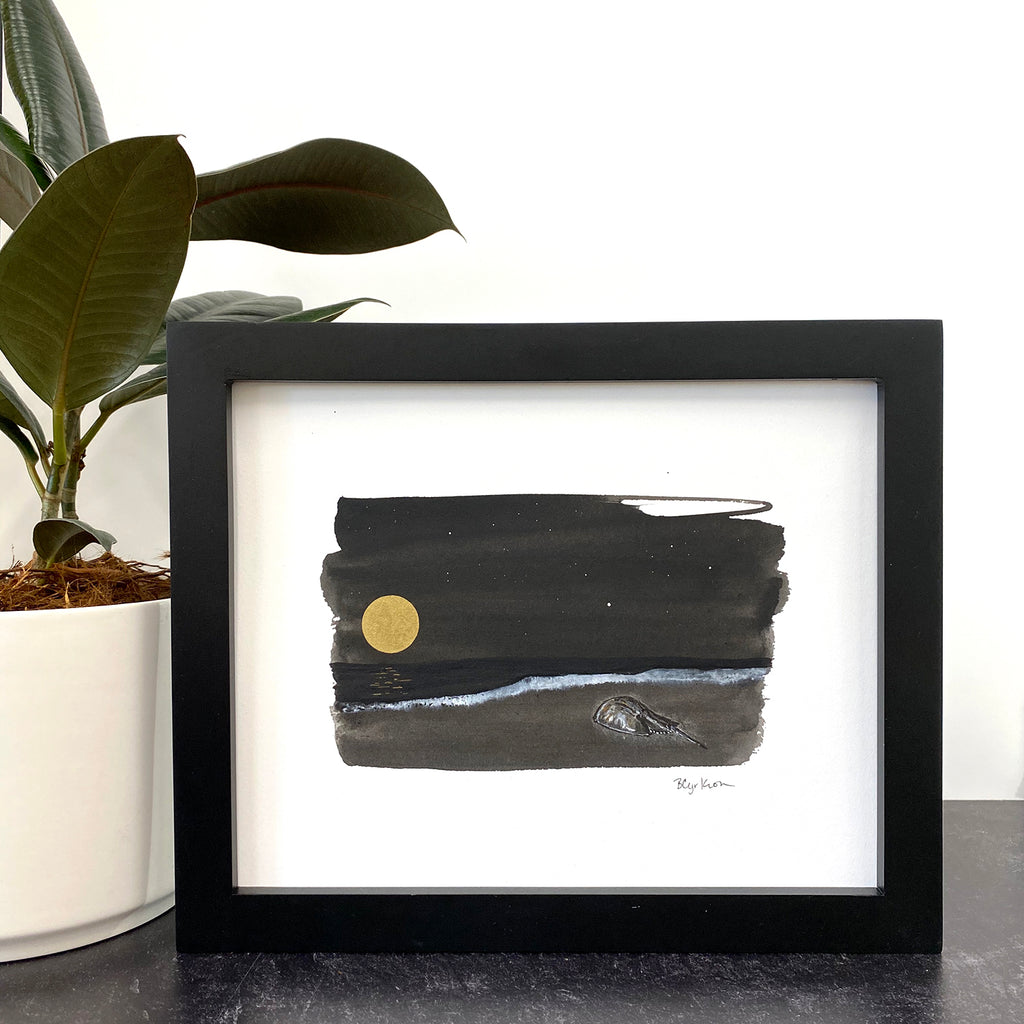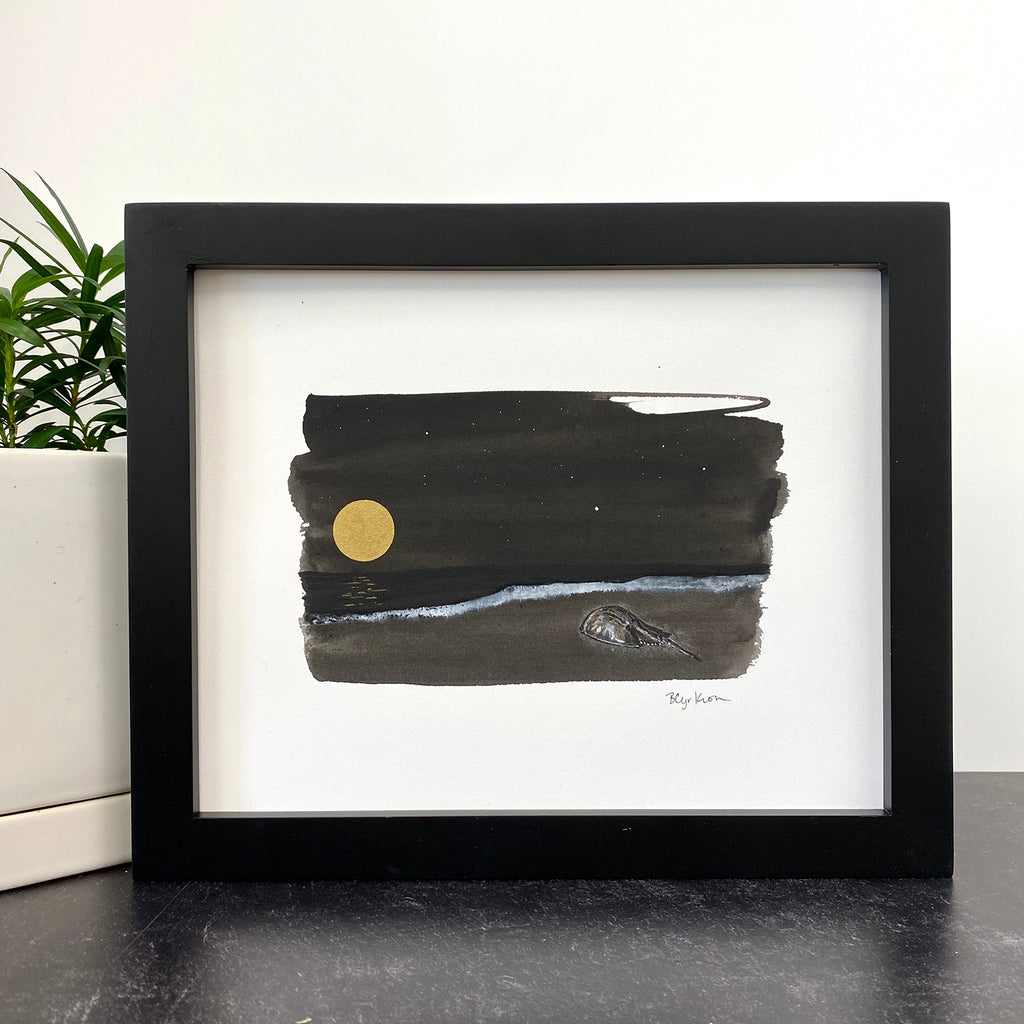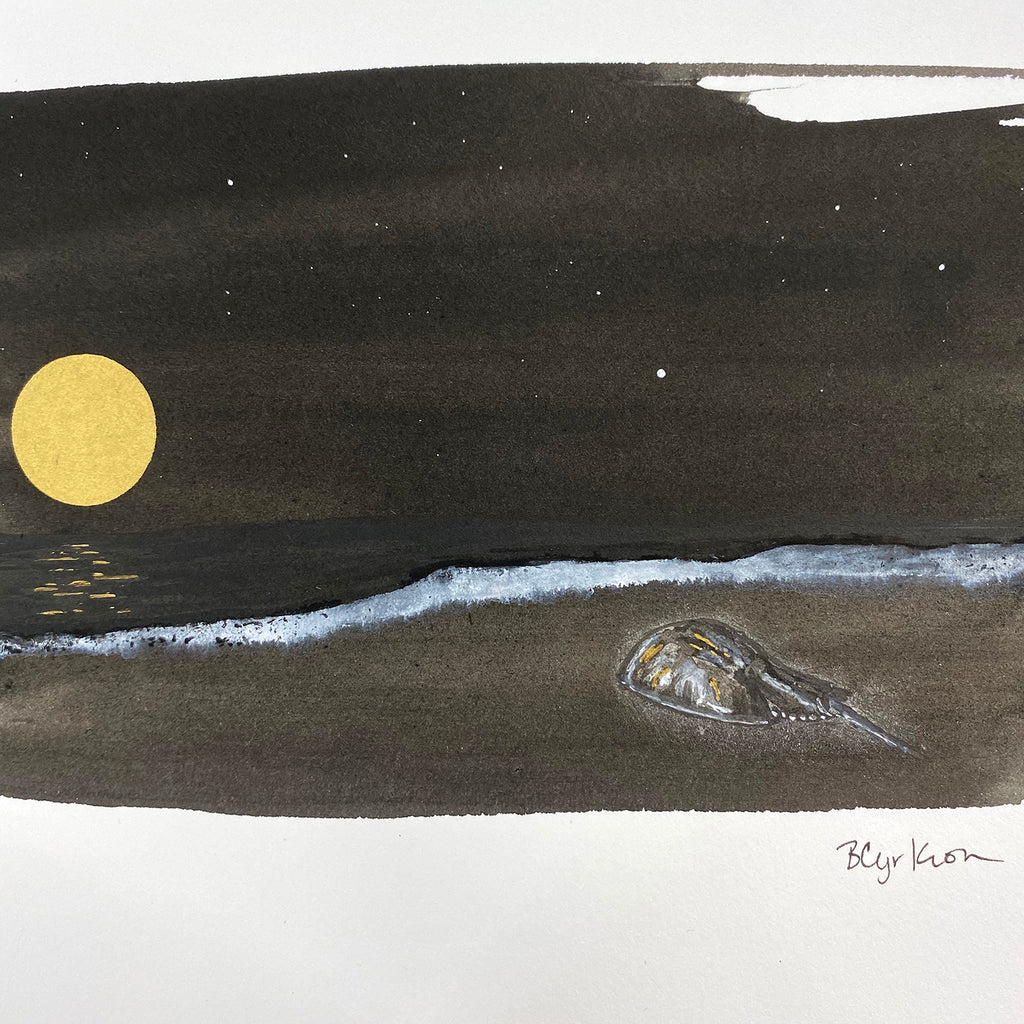 $20.00
$40.00
Shoes - Art Print - Inktober 2020 - Day 29 - ready to ship 8x10
This listing is for an 8x10 that is ready to ship and specially priced.
Inktober 2020 - Day 29 - Shoes - HorseShoe Crab
Sweet little horseshoe crab, maybe contemplating their existence or the meaning of life or simply admiring the calming beauty of the ocean at night.
They've existed in mostly the same form for about 450 million years, so it seems like they must have something figured out. Not crabs at all, but more like spiders or scorpions though nothing venomous about them at all. And, they have 9 eyes and really fantastic vision. Different eyes see things differently - how fascinating is that?!
The original was 8 x 10 - the print will include the gold metallic on the moon, but not added metallic on the water or horseshoe crab
 *frame not included - first photo shows print, other photos show the original - color may vary slightly in real life
Each print is hand signed by the artist. The metallic is added after printing by hand, please allow an extra day before shipping.
They are printed on archival, acid free paper- 100% cotton, cold press natural (no whiteners) - it matches the paper I use for most of my original drawings. And cotton is a more sustainable, eco friendly alternative to wood pulp.
Printed in my studio with an Epson SureColor p800 with UltraChrome HD ink
Reviews and FAQ
Read what my customers are saying on my testimonials and reviews page. Looking for more information? Please see my FAQ page.