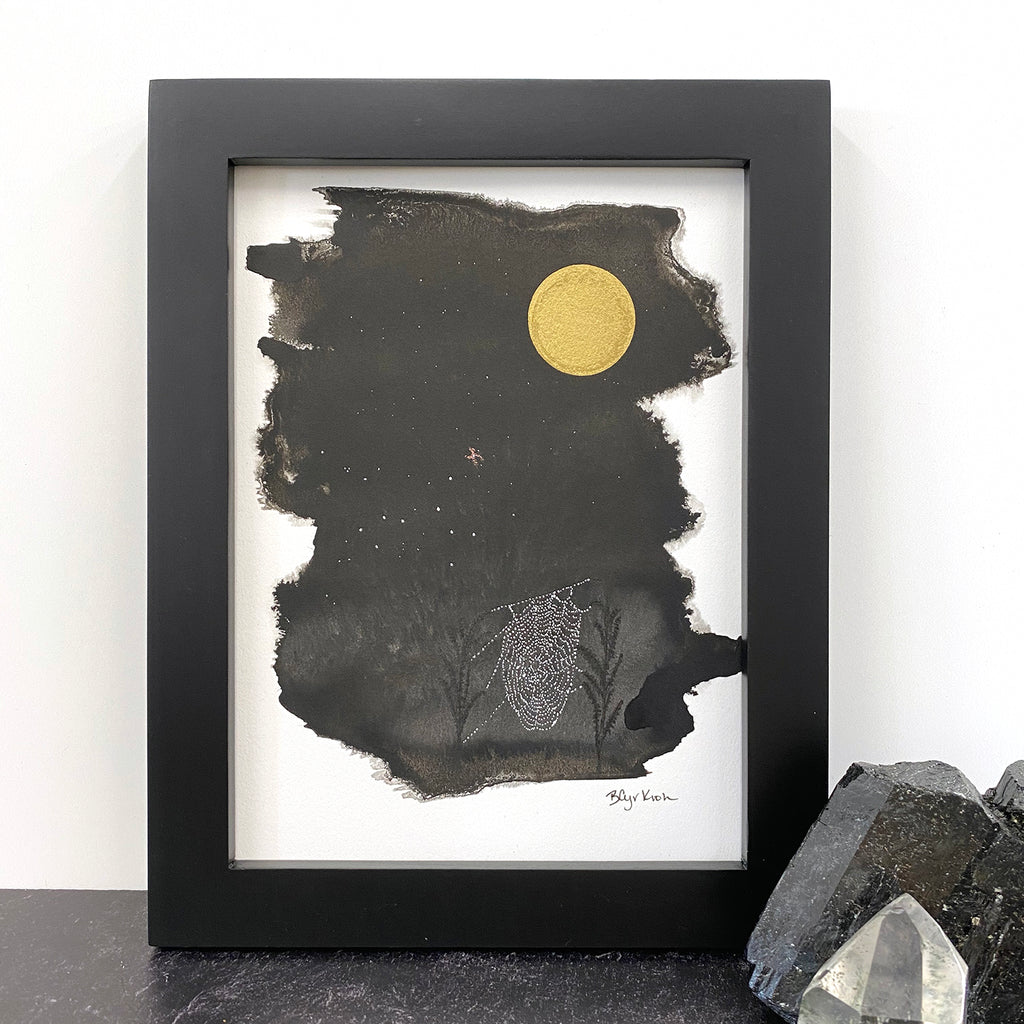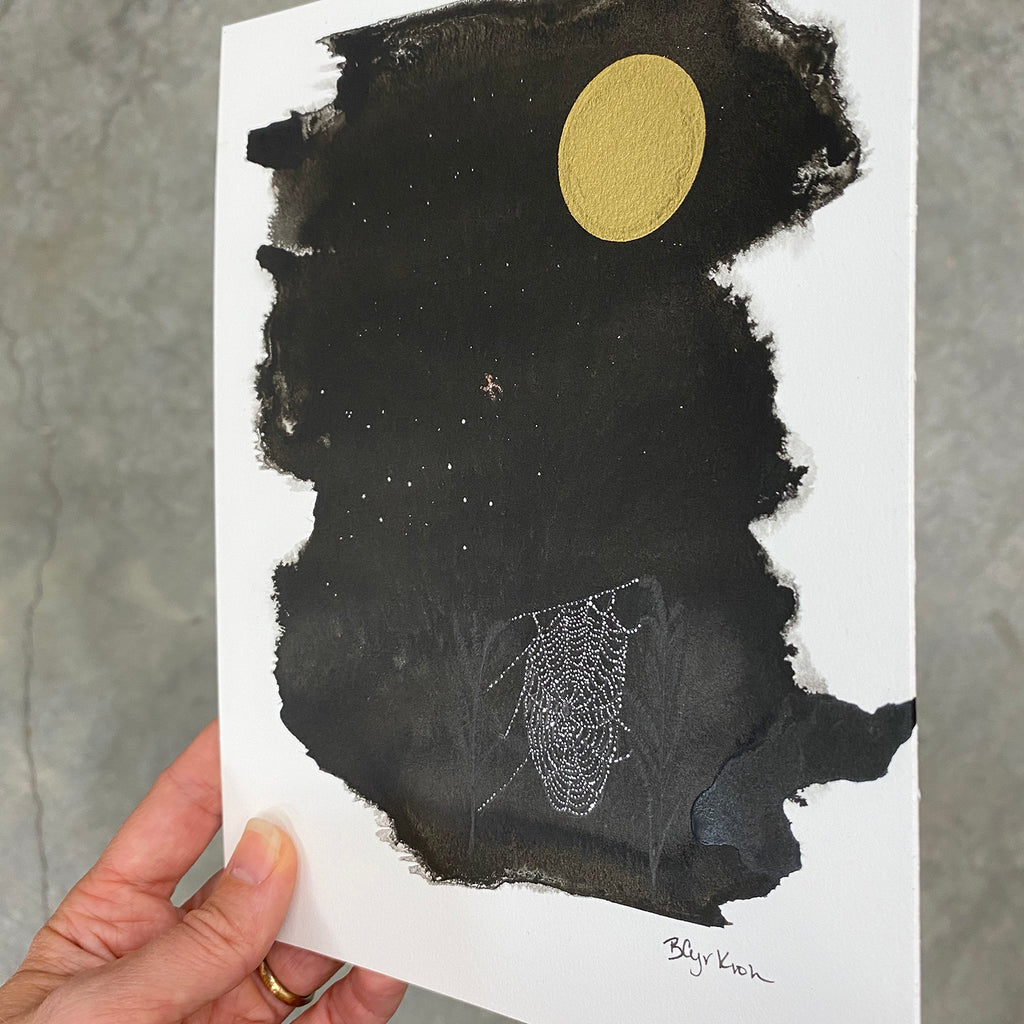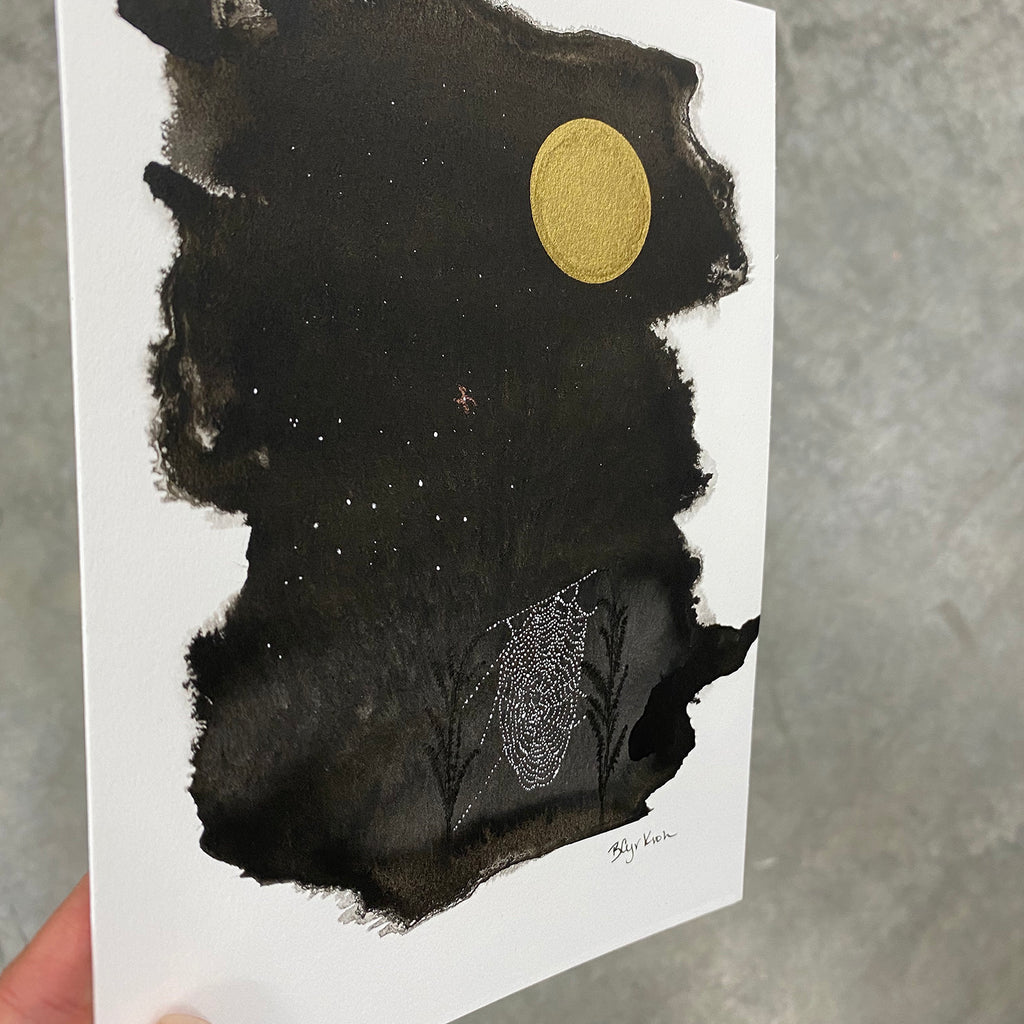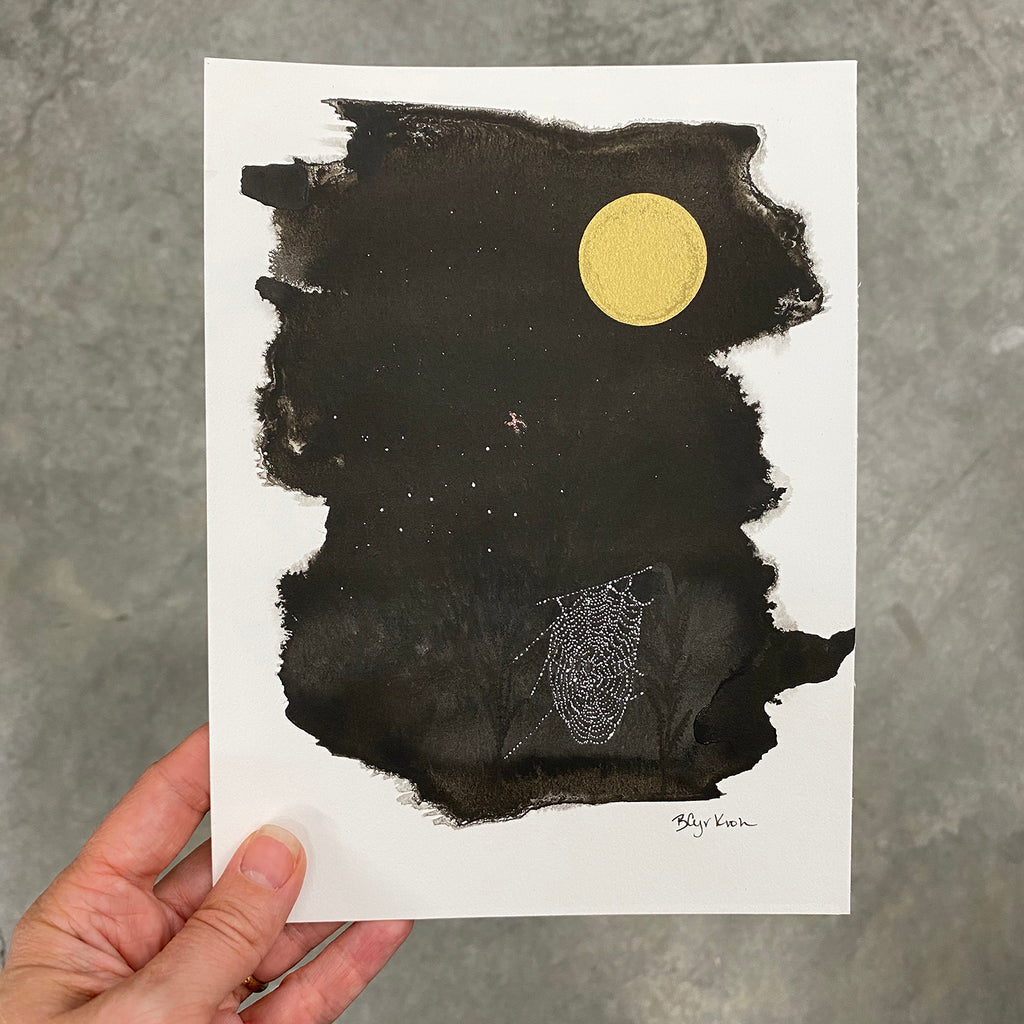 $50.00
Fancy - Original Drawing - Inktober 2020 - Day 7
Inktober Day 7 - Fancy - Dewy Spiderweb

I thought I was going to have a hard time figuring something out for "fancy" and just as my inner lament was about to start, I remembered how absolutely delighted I have been every morning to see the amazing and magical dewy spiderwebs and how I had thought it made our property look so fancy. Literally hundreds of tiny beaded draperies all over, nature's fancy decorations.
Hanging out in the sky in the constellation Sagittarius is the Red Spider Nebula. Not one you can really see, but it's there! So I included a little spider nebula with artistic proportion of course.
I know a lot of people don't like spiders, but I love them and actively have since at least as a teenager when I started learning about animal medicine and totem animals. I think they are really powerful and do us all a favor by eating so many bugs. My skin is super sensitive and I don't like things crawling on me, so we have a strict agreement that they don't crawl on me and we can cohabitate. Their energy of creativity and patience is a nice reminder. I was fascinated to learn that some spiders will build webs strategically near their friends to better cover a particular area. Even though they seem solitary, they know how to cooperate.
 *frame not included
Original drawing
6x8
heavyweight mixed media paper, 100% cotton, acid free, natural white
black, white gold and rose gold metallic inks
Reviews and FAQ
Read what my customers are saying on my testimonials and reviews page. Looking for more information? Please see my FAQ page.