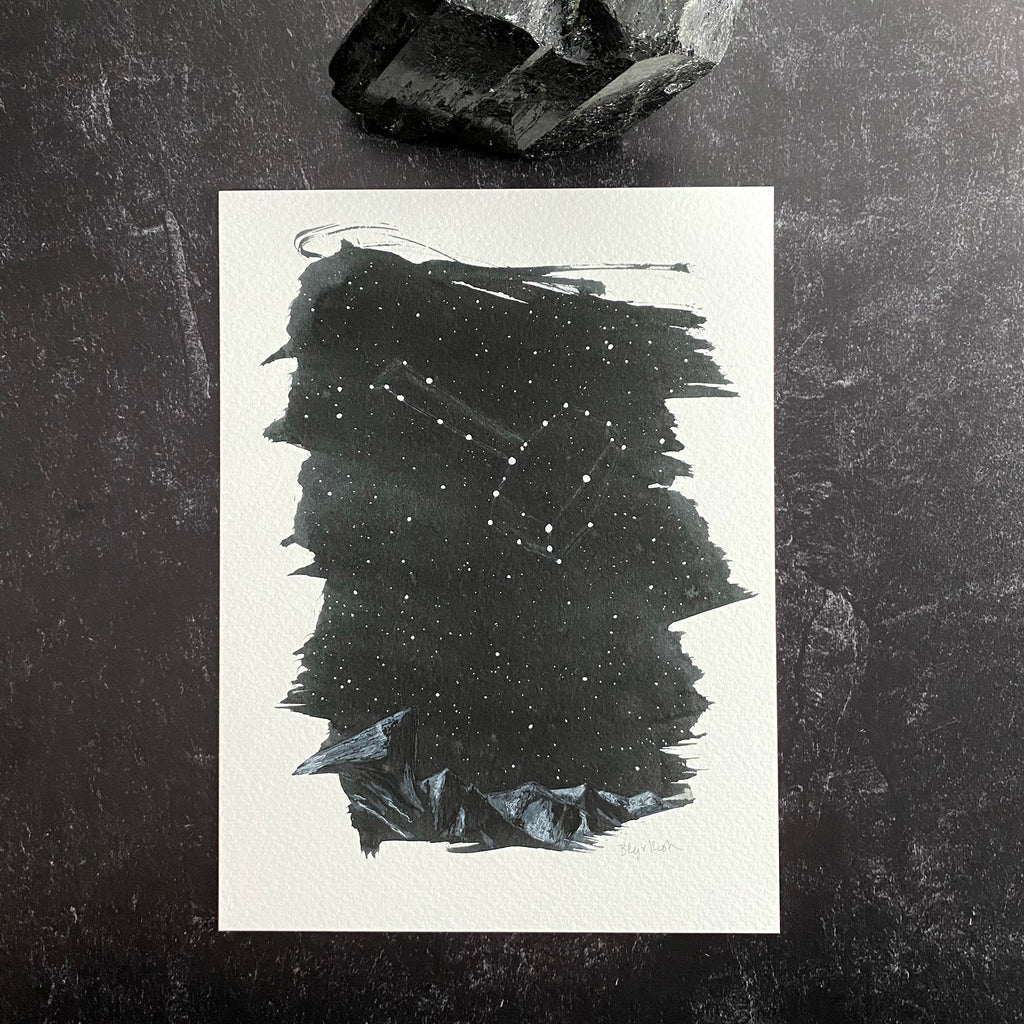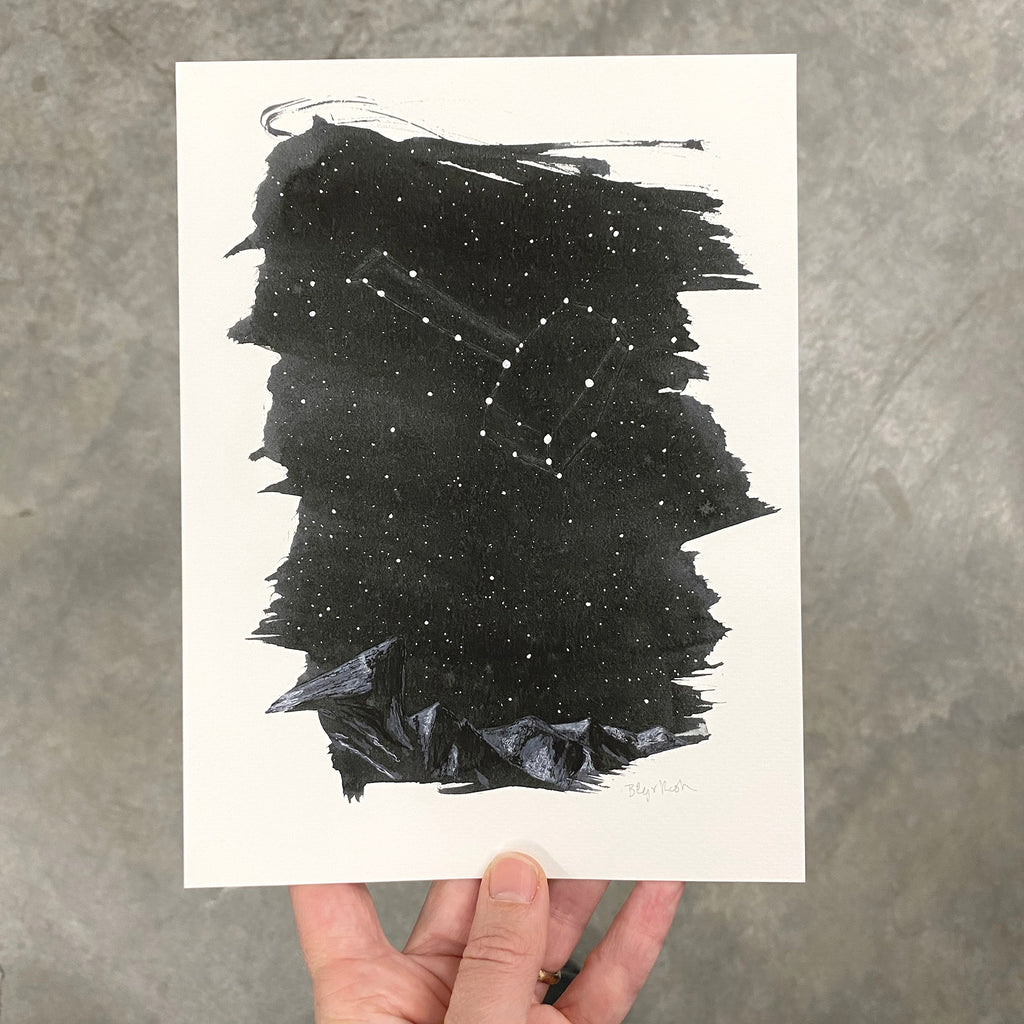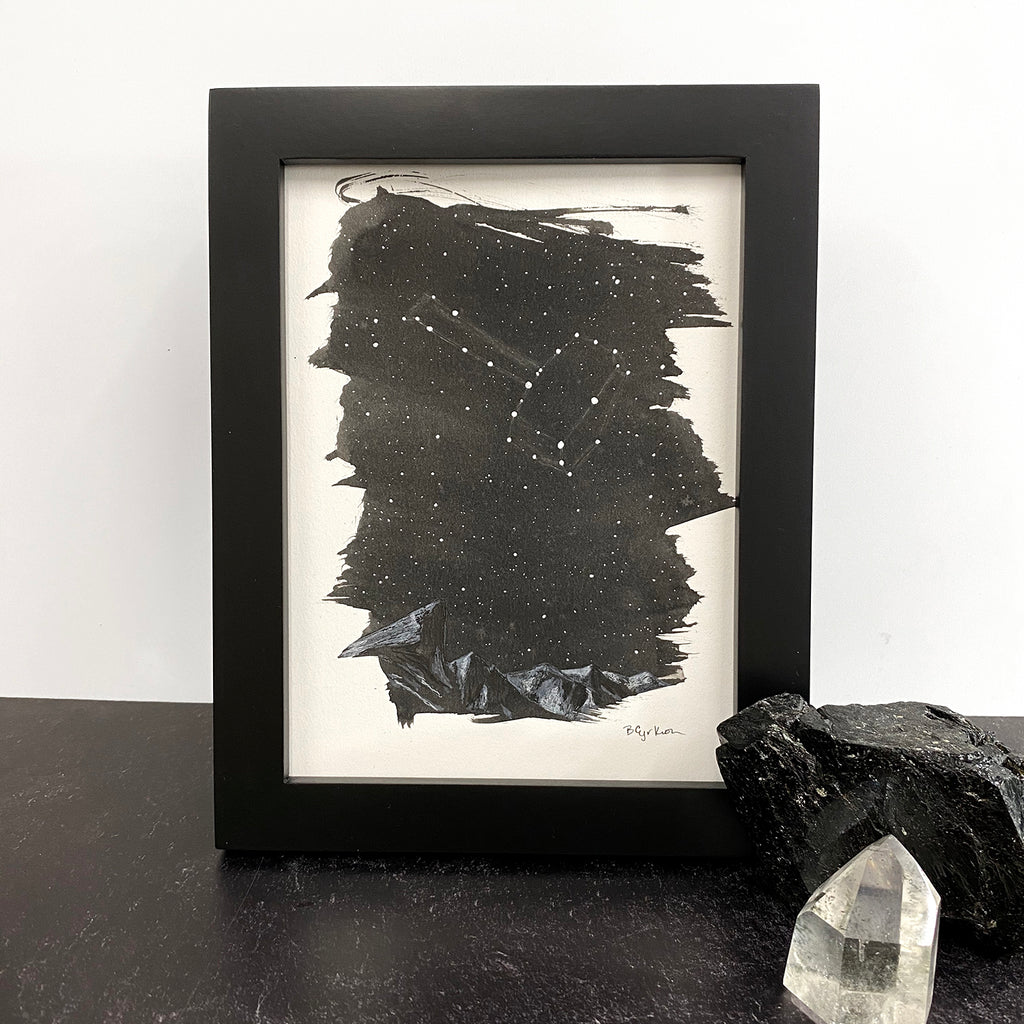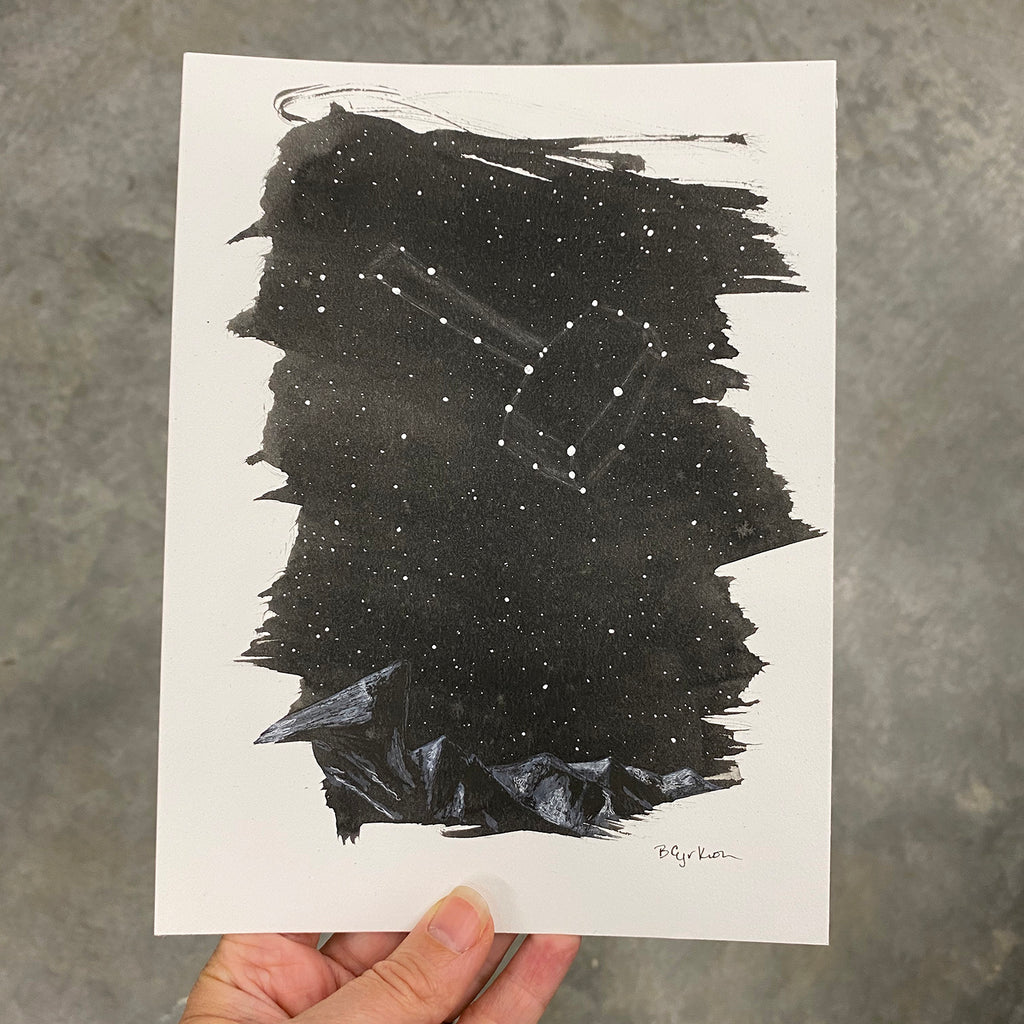 $10.00
$15.00
Throw - Art Print - Inktober 2020 - Day 9 - ready to ship 6x8
This listing is for a 6x8 that is ready to ship.
Inktober 2020 - Day 9 - Throw (Mjolnir)
On my birthday 2 years ago, Nasa announced it named two new constellations -Mjolnir being one of them (the Hulk was the other!) It's not a traditional constellation that we would be able to see with our eyes, but one of 21 newer constellations created after viewing the sky as seen by the Fermi Gamma-ray Space Telescope. The gamma-ray sky is quite different that what we normally see. Gamma rays are the highest energy form of light and Fermi is able to "see" these photons in a way our eyes cannot perceive. Super cool right?!
And part of the myth of Thor is that he can "throw" Mjolnir and it will return to him. Also, the word mjolnir is said to translate to lightning, which seems fun considering yesterday's drawing of the lightning. 
The mountain included in the drawing is Thor Peak, or Mount Thor, in Canada. It is considered the earth's greatest vertical drop/tallest cliff with a 4000ft rock face and is actually steeper than vertical with a 105 degree overhang.
I have no idea if Thor's hammer ever hangs out over Thor's Peak, but I hope so.
*frame not included - first 2 photos show the print in 6 x 8, other photos show the original (also 6 x 8) - colors may vary in real life
Each print is hand signed by the artist.
They are printed on archival, acid free paper- 100% cotton, cold press natural (no whiteners) - it matches the paper I use for most of my original drawings. And cotton is a more sustainable, eco friendly alternative to wood pulp.
Printed in my studio with an Epson SureColor p800 with UltraChrome HD ink
Reviews and FAQ
Read what my customers are saying on my testimonials and reviews page. Looking for more information? Please see my FAQ page.