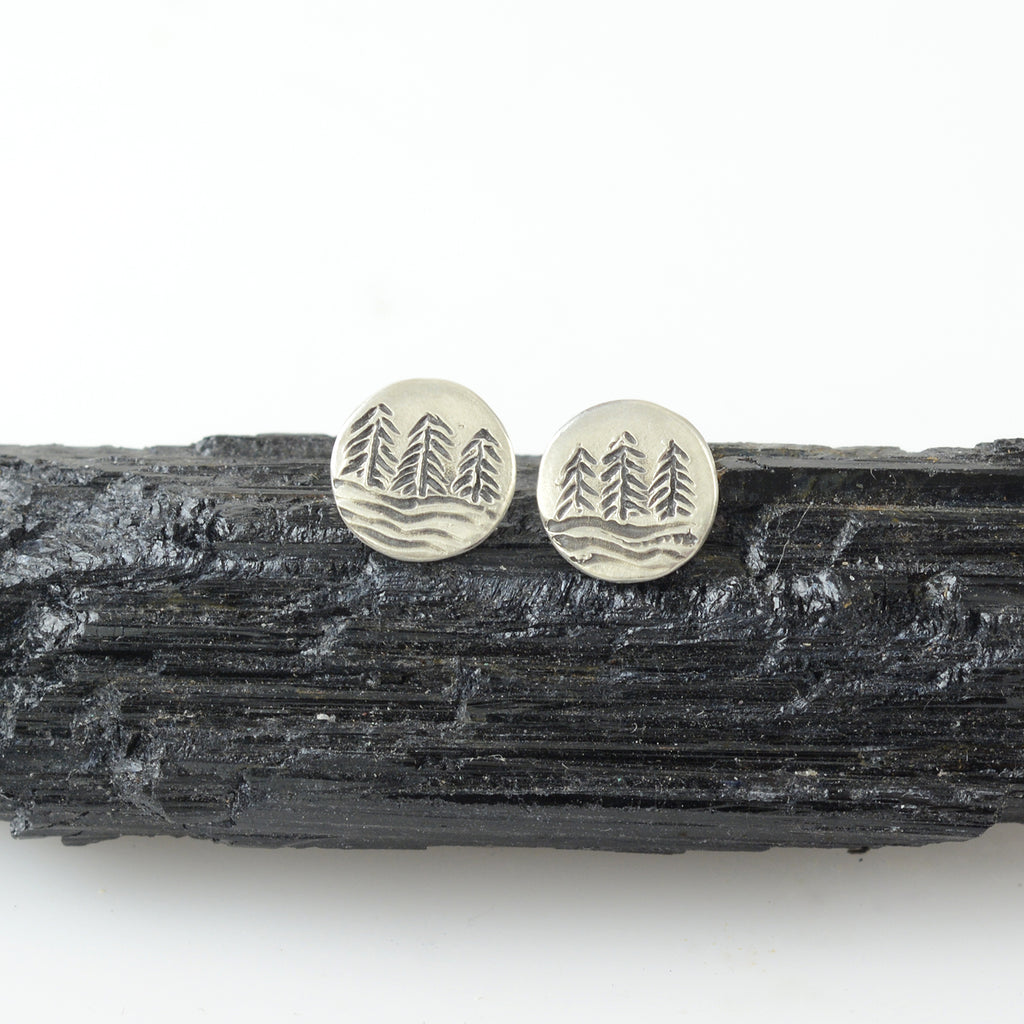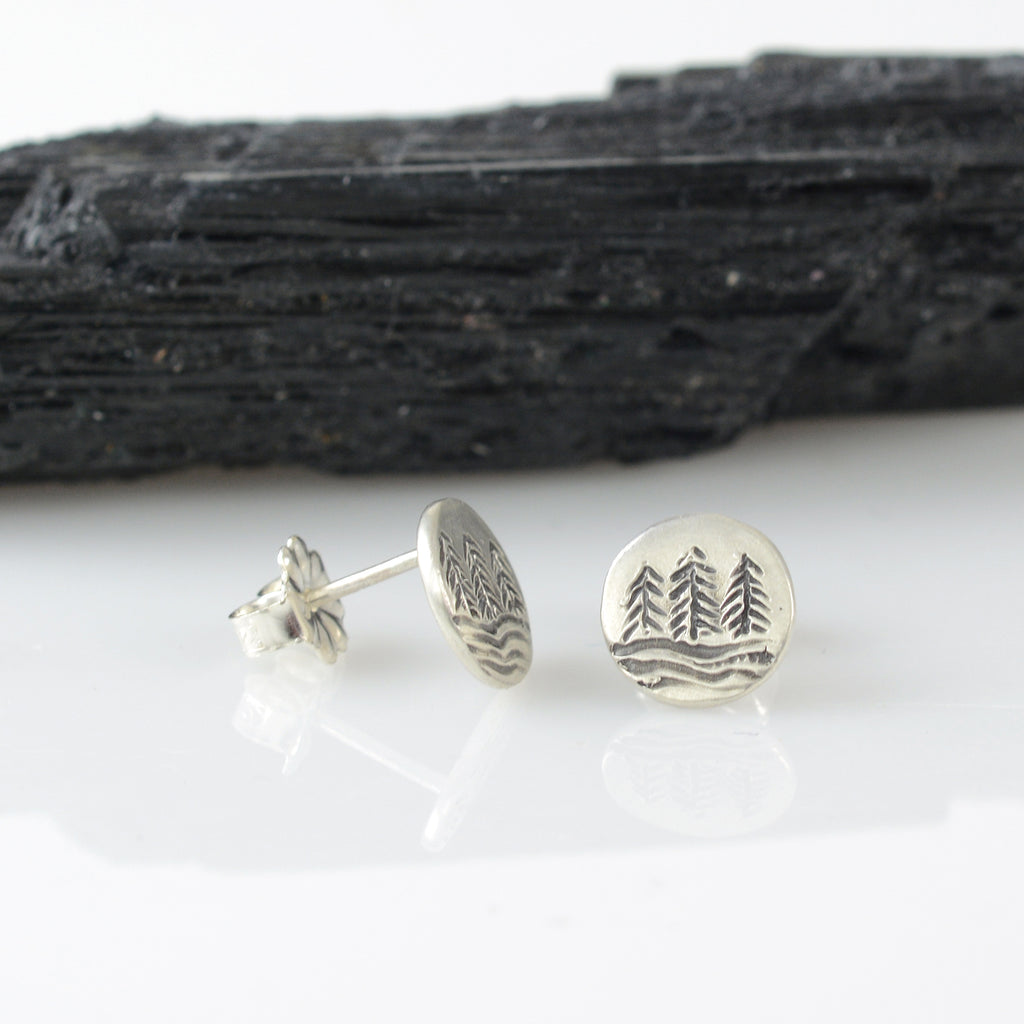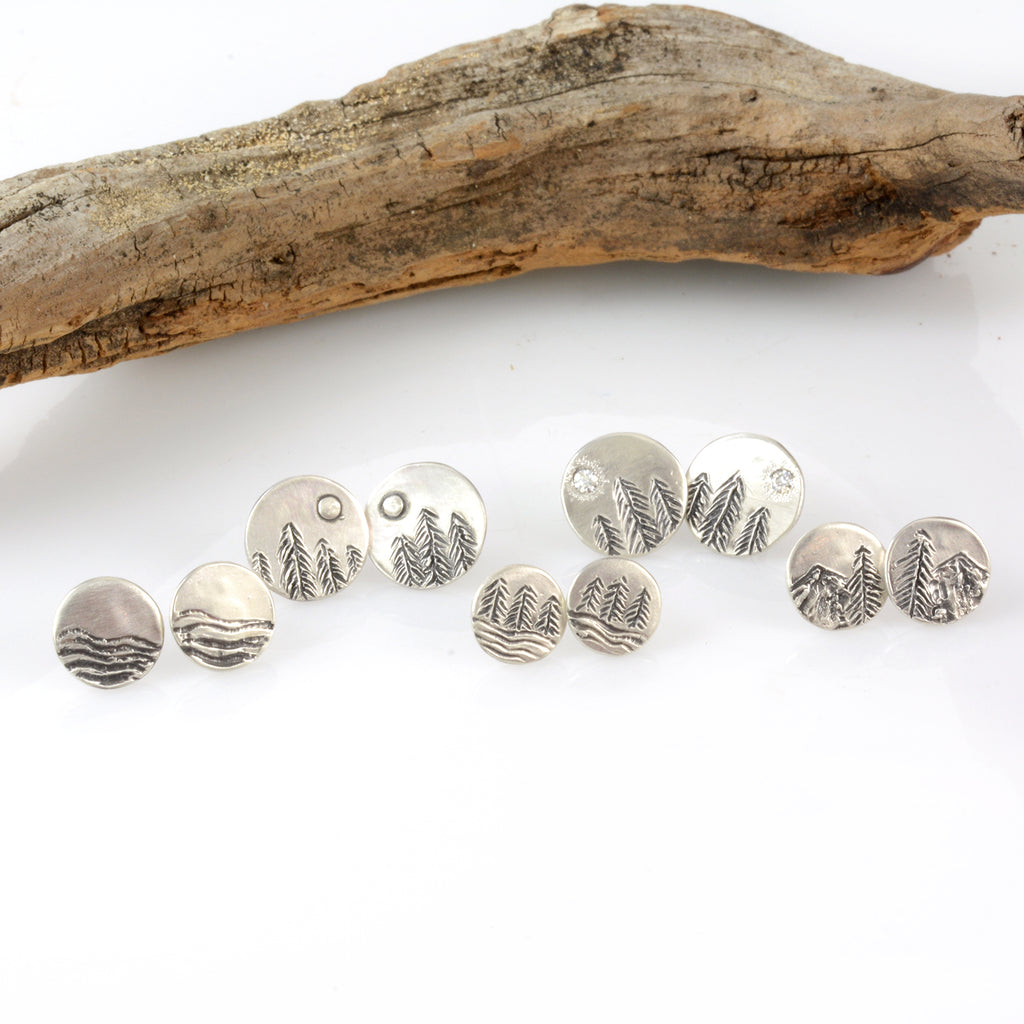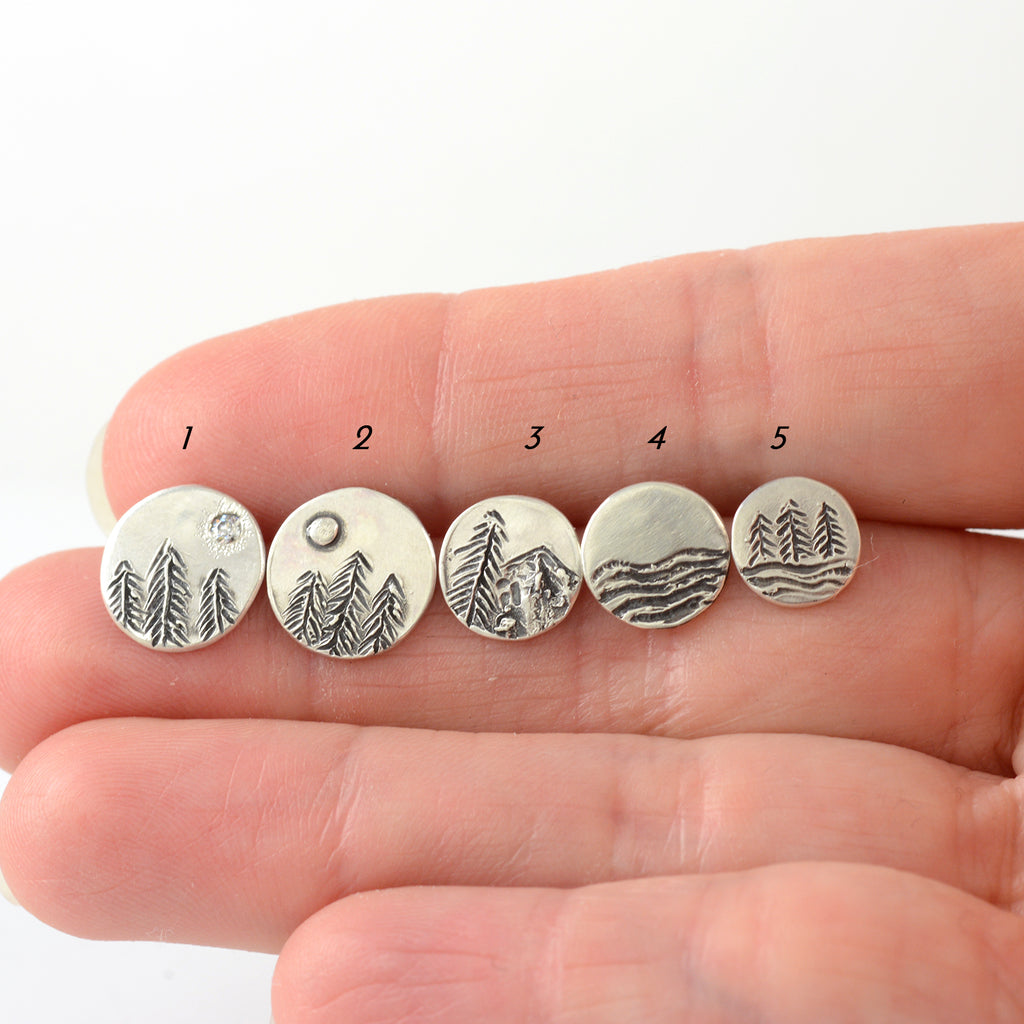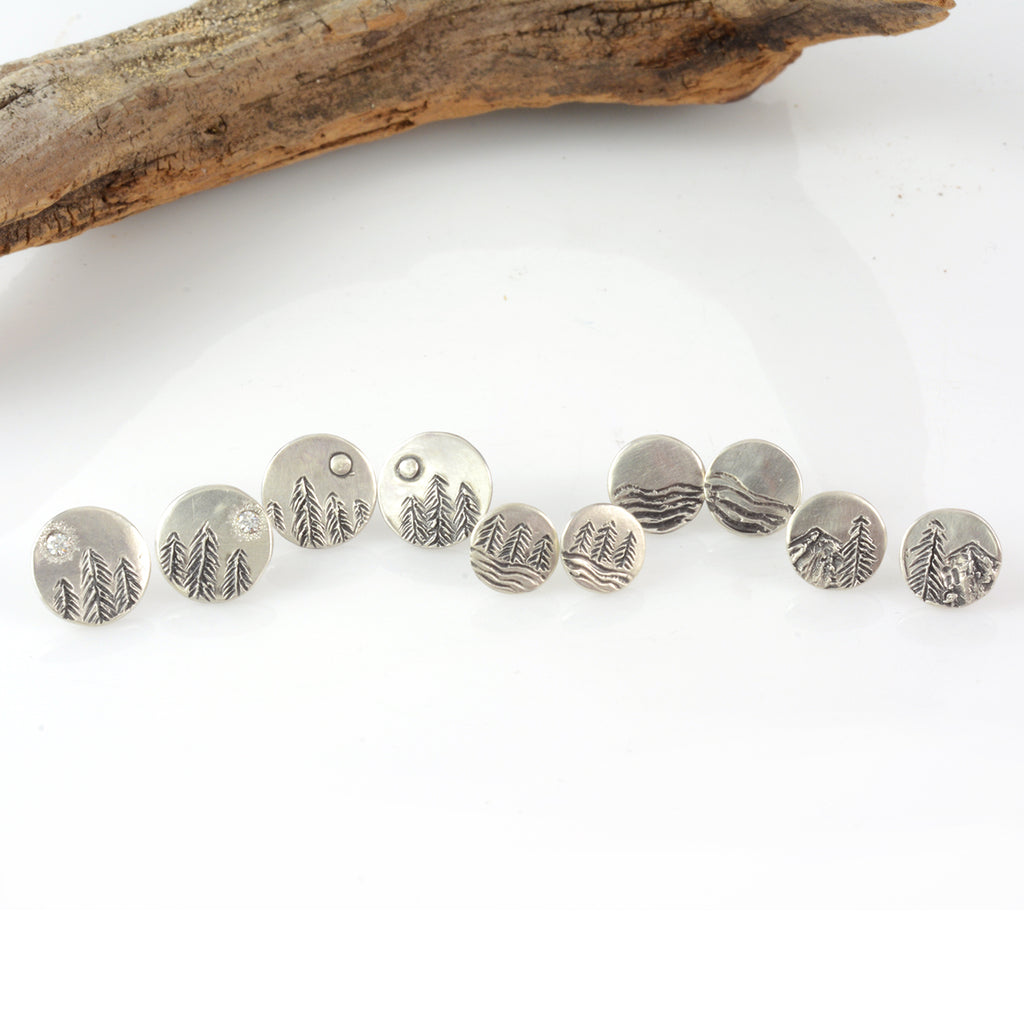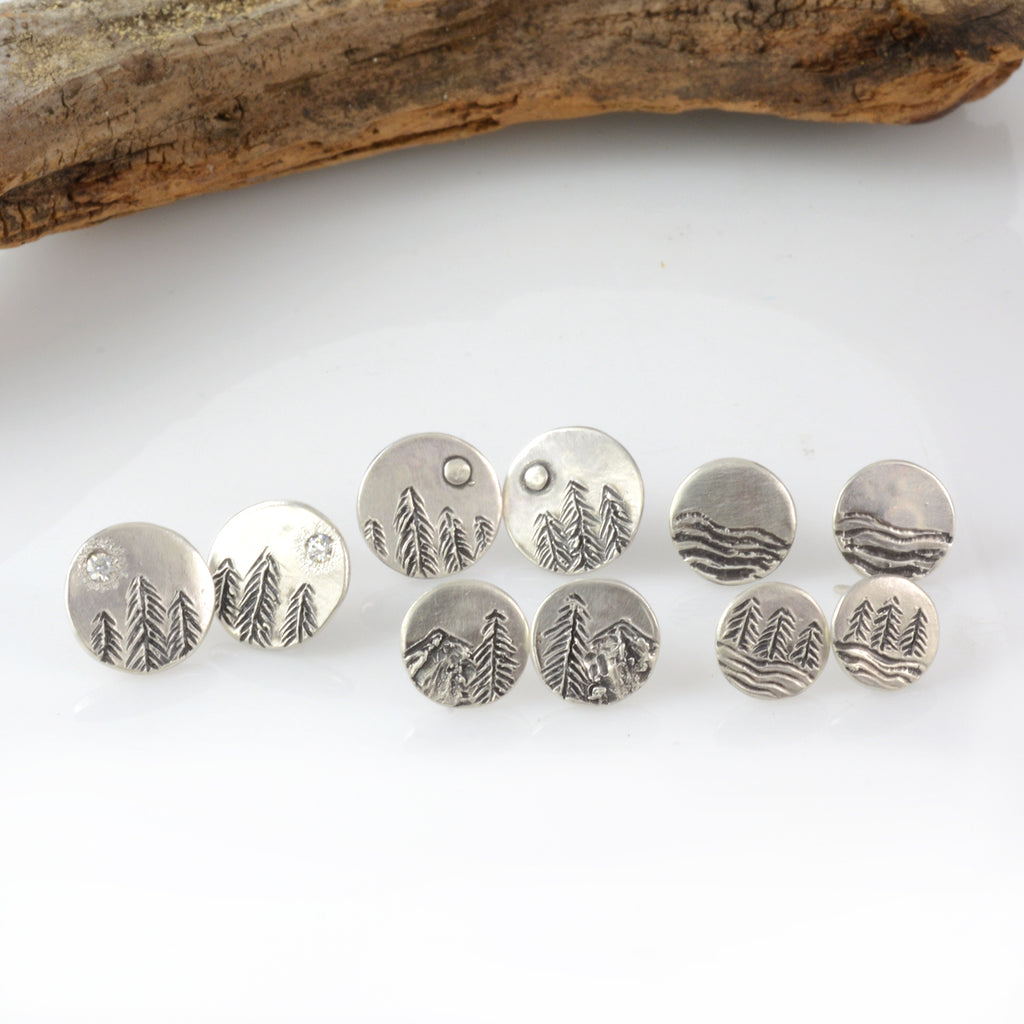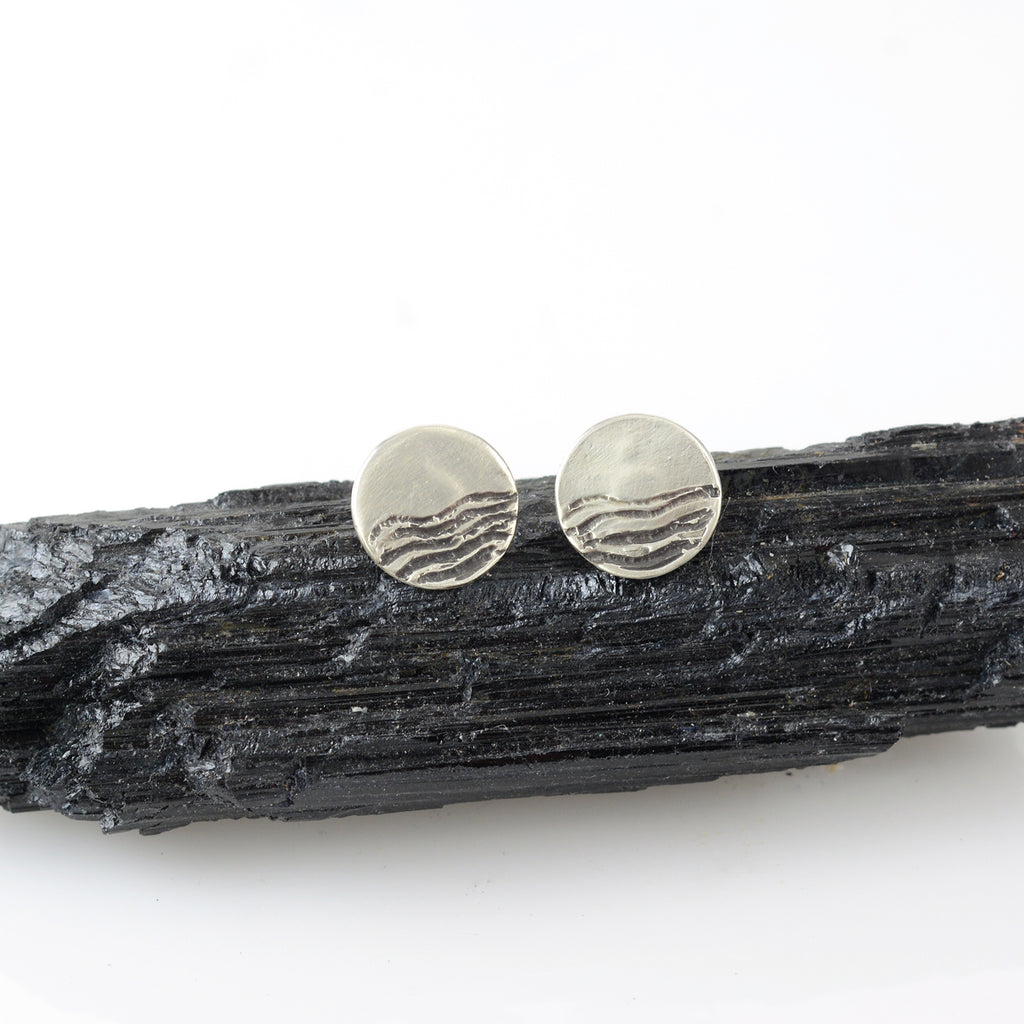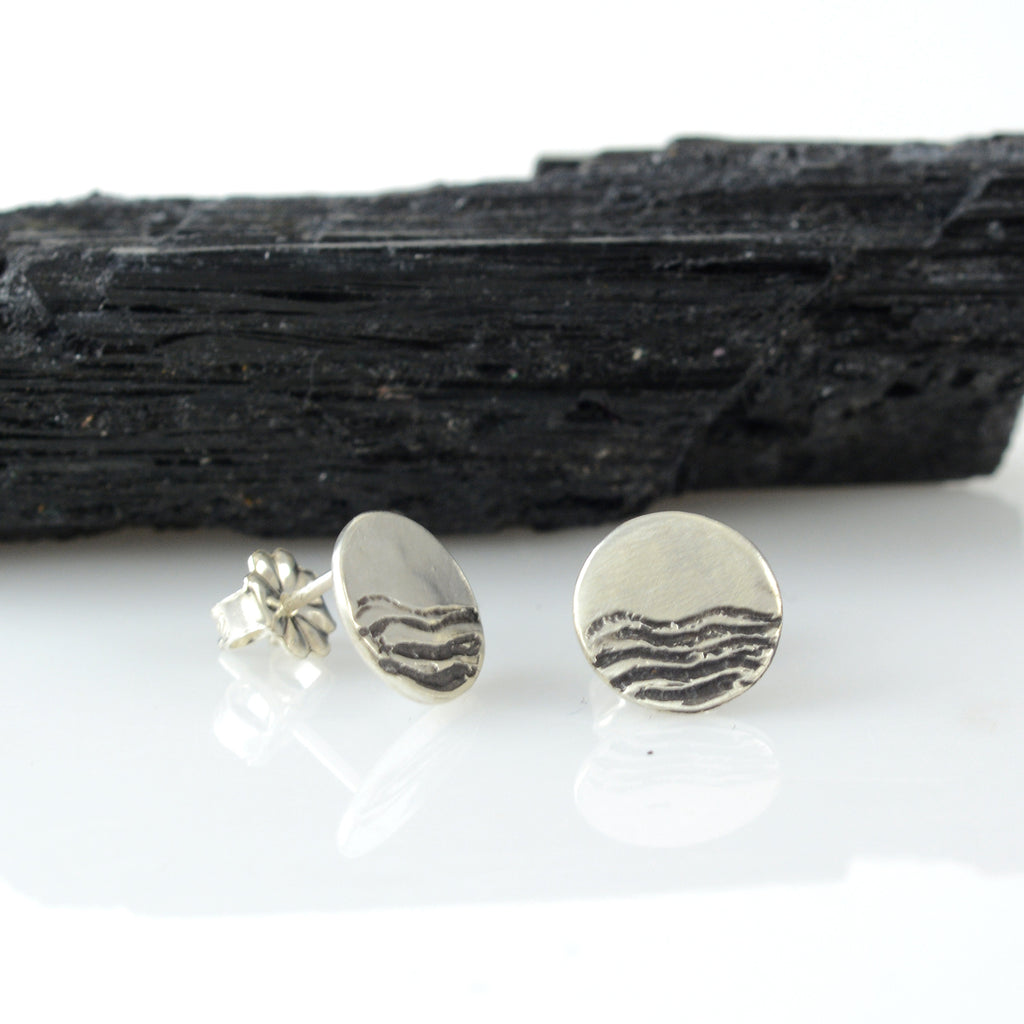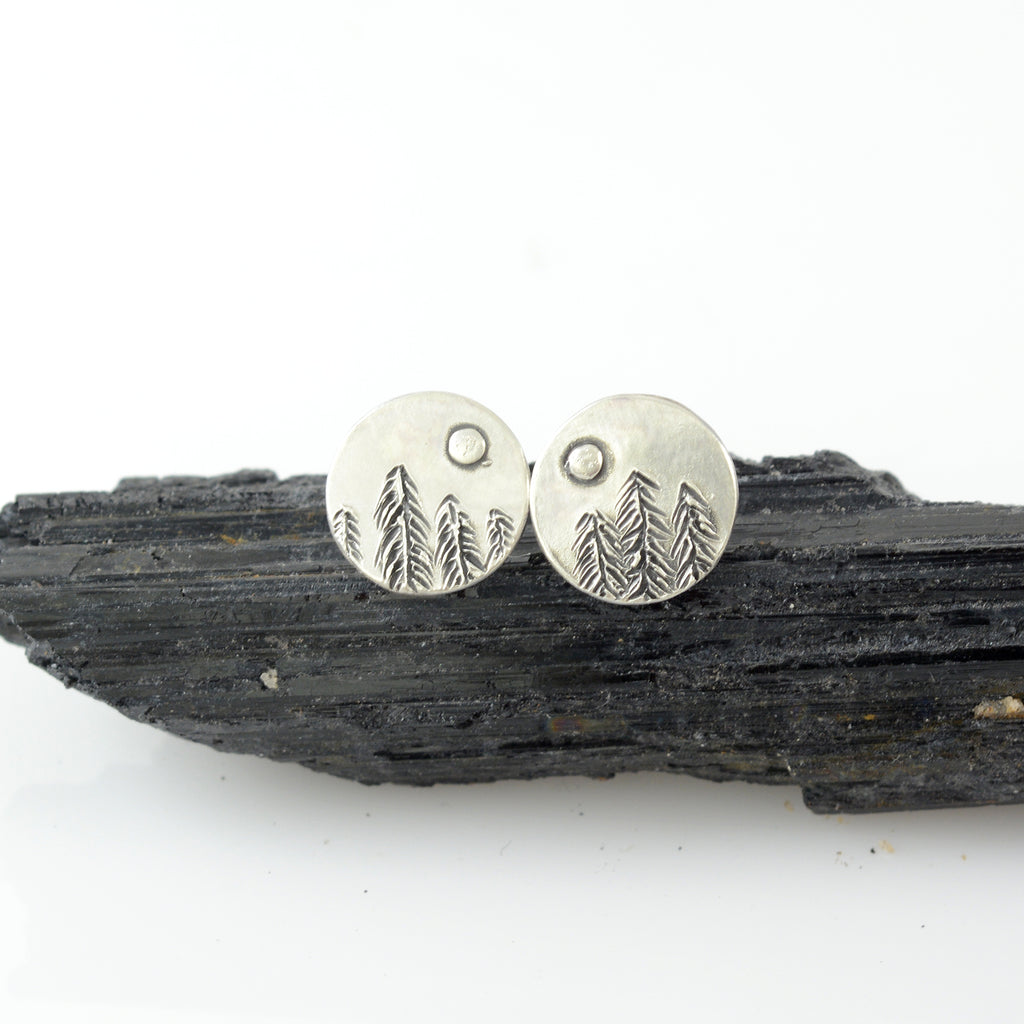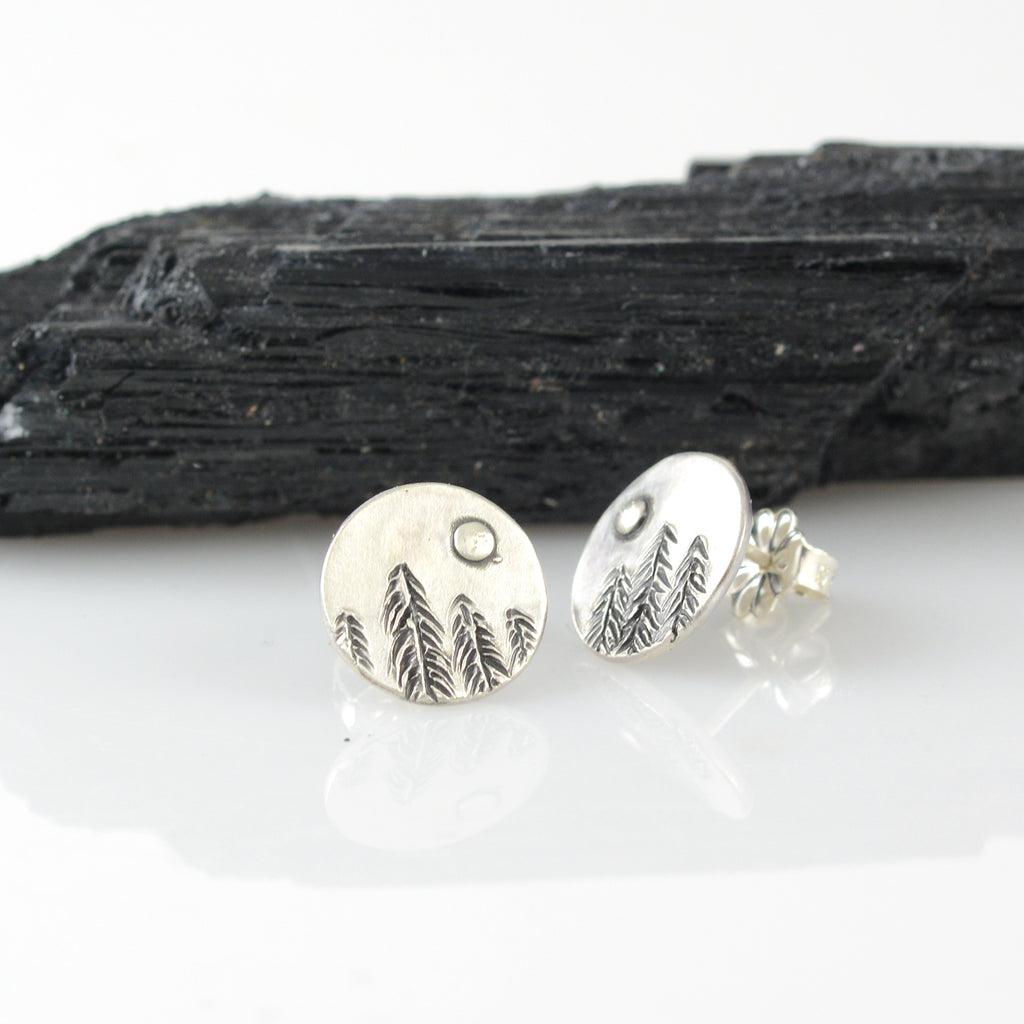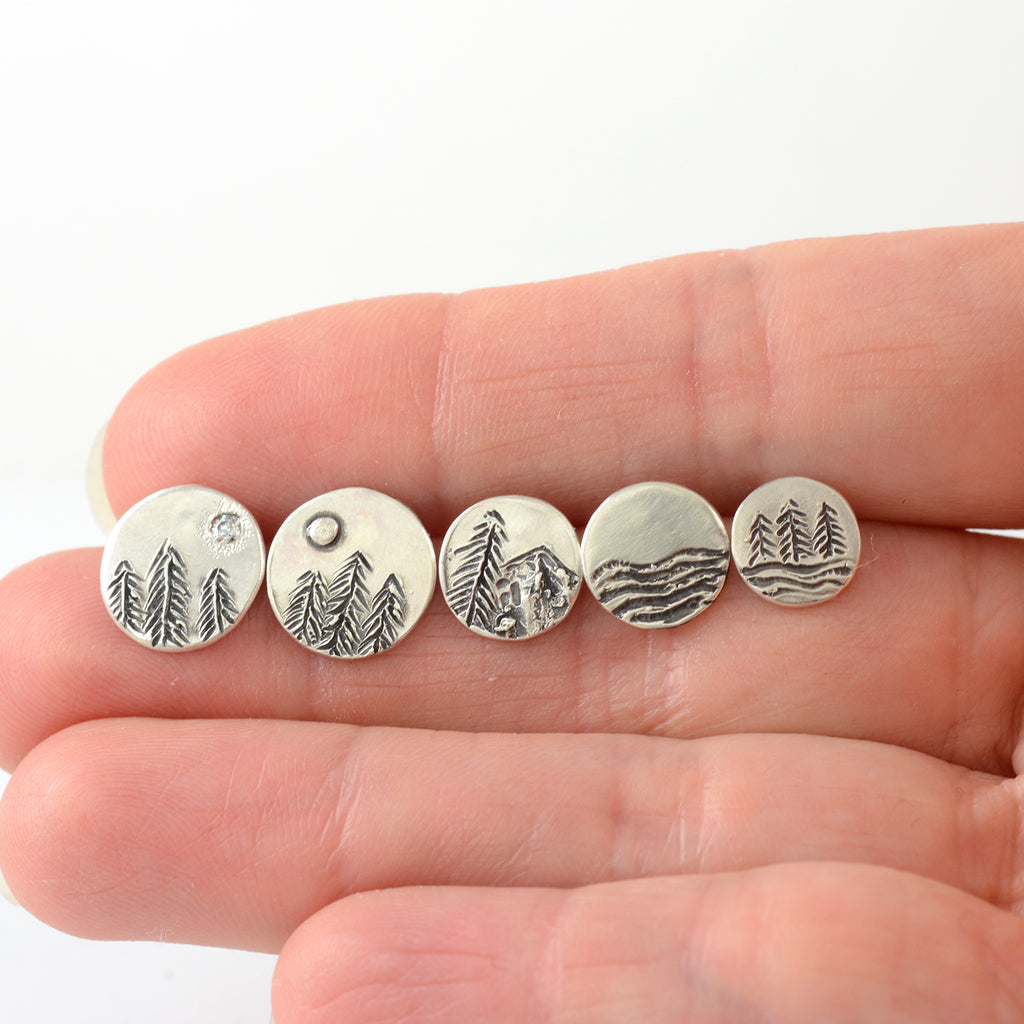 $60.00
Landscape Earrings - Tree and Sea Sterling Silver Post Earrings - Ready to Ship
This listing is for the tree and sea landscape in the first 2 photos
----
Sweet little landscape earrings! This first batch was a bit of an experiment in size and elements to see what would work. Turns out - they all work pretty well! I think the large size might be a little large for most people for post earrings, but maybe not? I don't wear posts much at all. I do think the small size is best even if they are a little bit harder to work on. If you love them, but don't see THE pair you want, let me know. I'm working on another batch that should be ready in a week or two.
See second photo for the numbered designs. There are photos of each of the individual pairs - to expedite actually getting them listed, I'm doing them all on one listing for now.
Each pair is made individually and is one of a kind - all metal including the posts and ear nuts are sterling silver
1 - tree line with moissanite - sz large
2 - tree line with full moon - sz large
3 - tree and mountain - sz medium
4 - water - sz medium
5 - tree line and water - sz small
large -10.5mm
med - 8.8mm
sm - 7.7mm
* Measurements are approximate - they aren't perfectly round so just an estimate.
Reviews and FAQ
Read what my customers are saying on my testimonials and reviews page. Looking for more information? Please see my FAQ page.