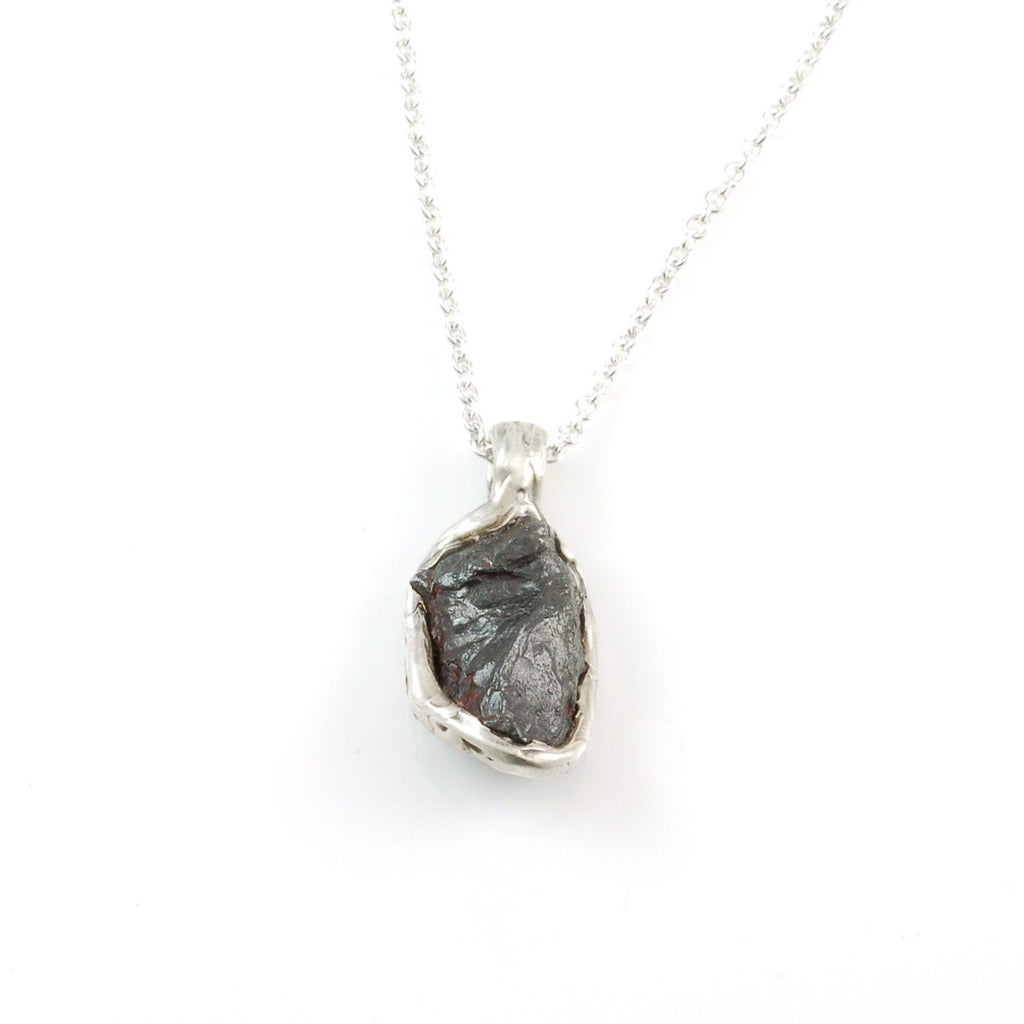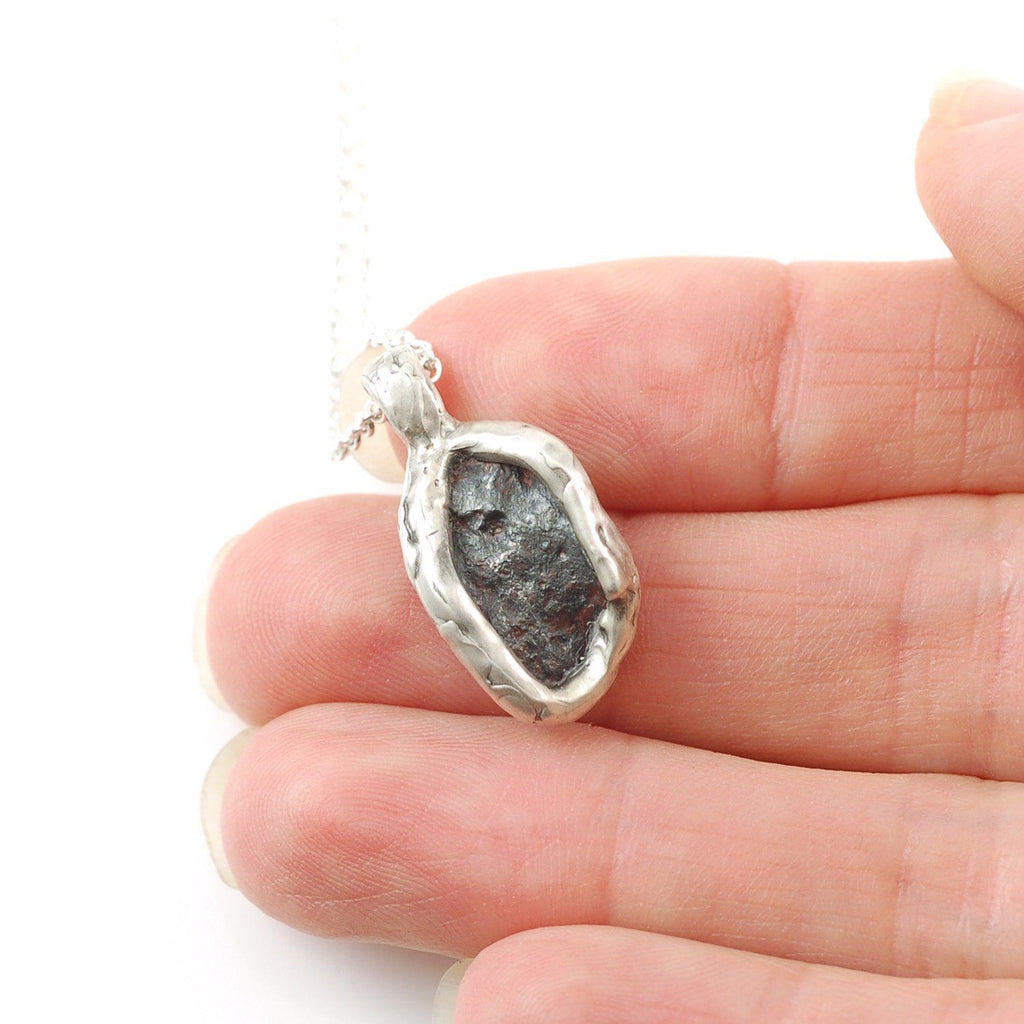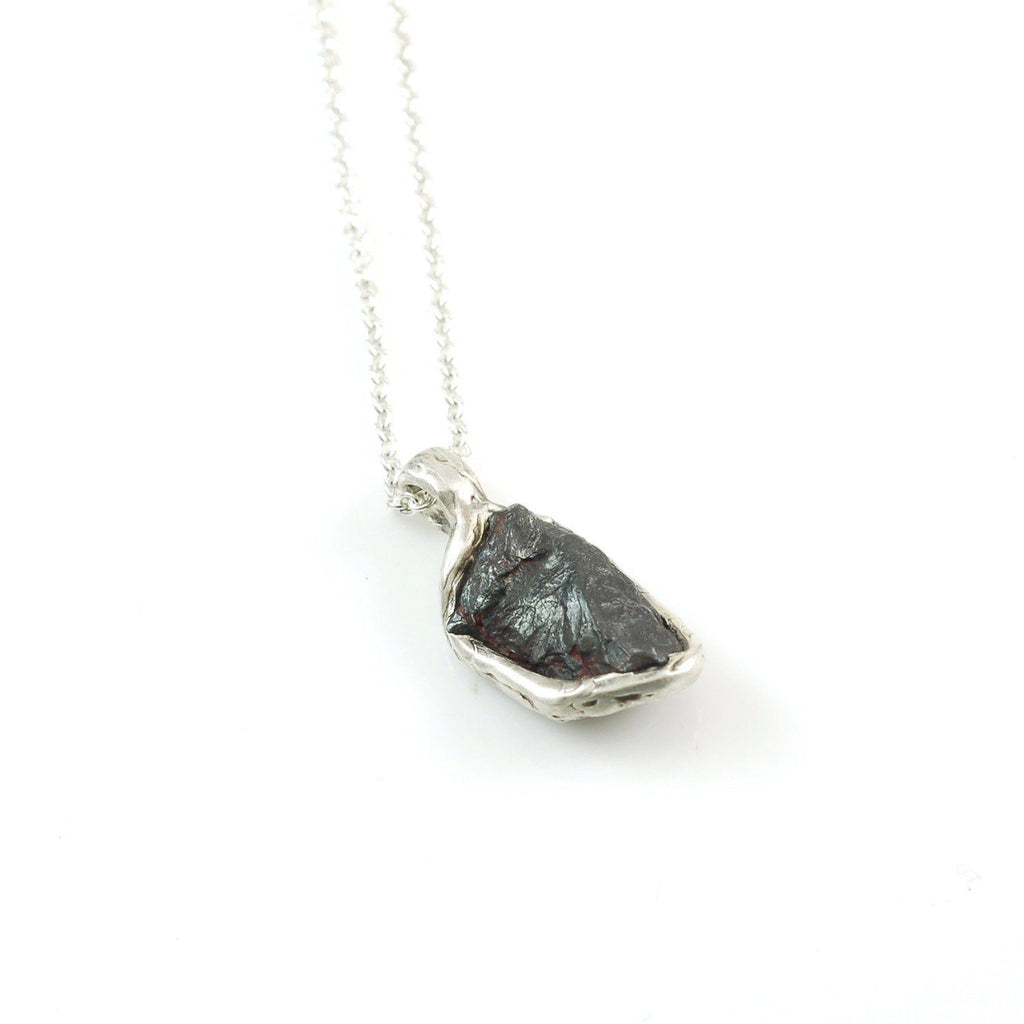 $120.00
Large Russian Meteorite Pendant - Ready to Ship
This meteorite fragment was destined for greatness when it arrived on our planet in 1947. Created after the meteor crashed into the Sikhote-Alin mountains in southeastern Russia, this fragment is larger than those used in my typical meteorite pendants. The pendant features the same cast-in-place style where the contours of the metal softly trace the outline of the meteorite for a piece that is organic and stylish. 
Cast in 100% recycled sterling silver

Meteorite measures 23.5mm x 11.5mm

Choose between a 16", 18" or 20" sterling silver chain
Ready to ship - Packaged ready for giving
Ever wonder what the difference is between a meteor, meteoroid and a meteorite?
A meteoroid is the space debris/particle, perhaps from an asteroid or comet
A meteor is the flash of light we see as it comes through the earth's atmosphere (shooting star) and the meteorite is what survives!
Most meteoroids are so small they can't make it through the atmosphere and are completely vaporized.
Reviews and FAQ
Read what my customers are saying on my testimonials and reviews page. Looking for more information? Please see my FAQ page.