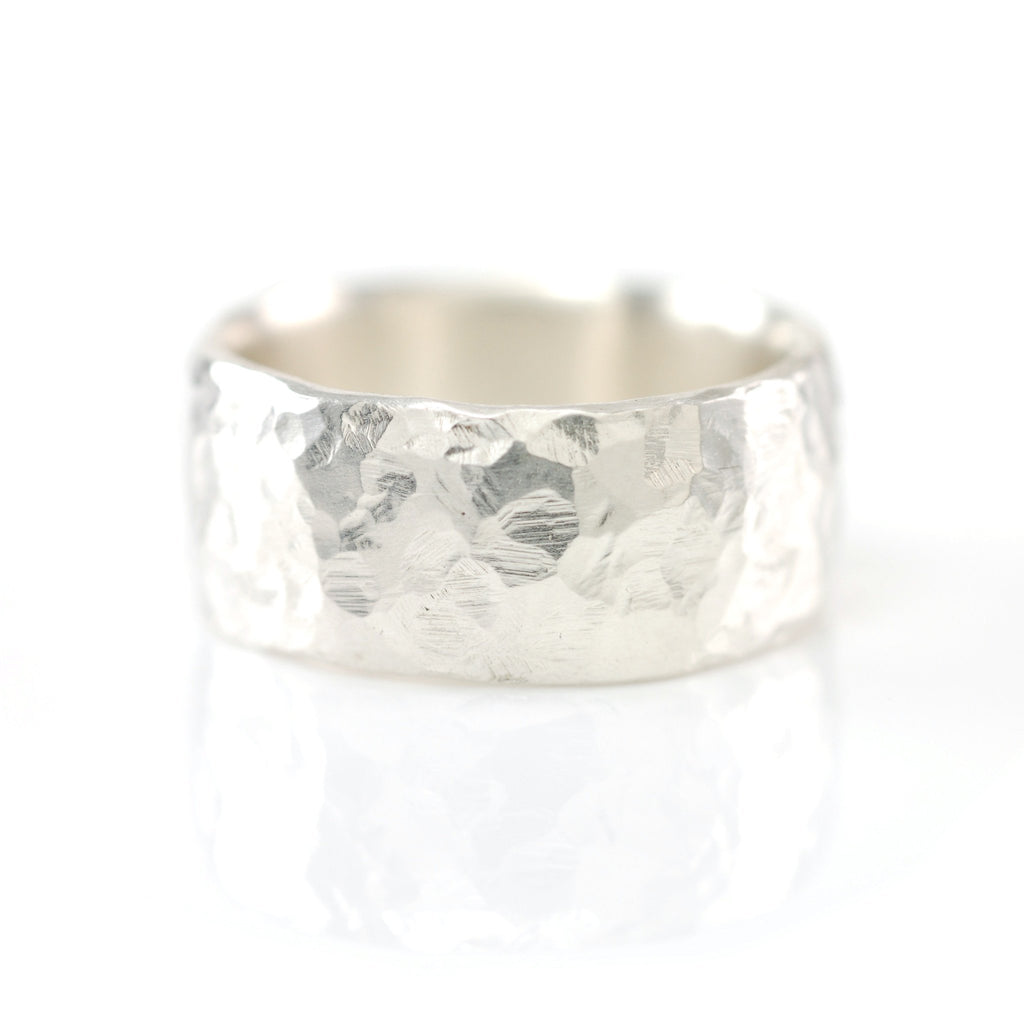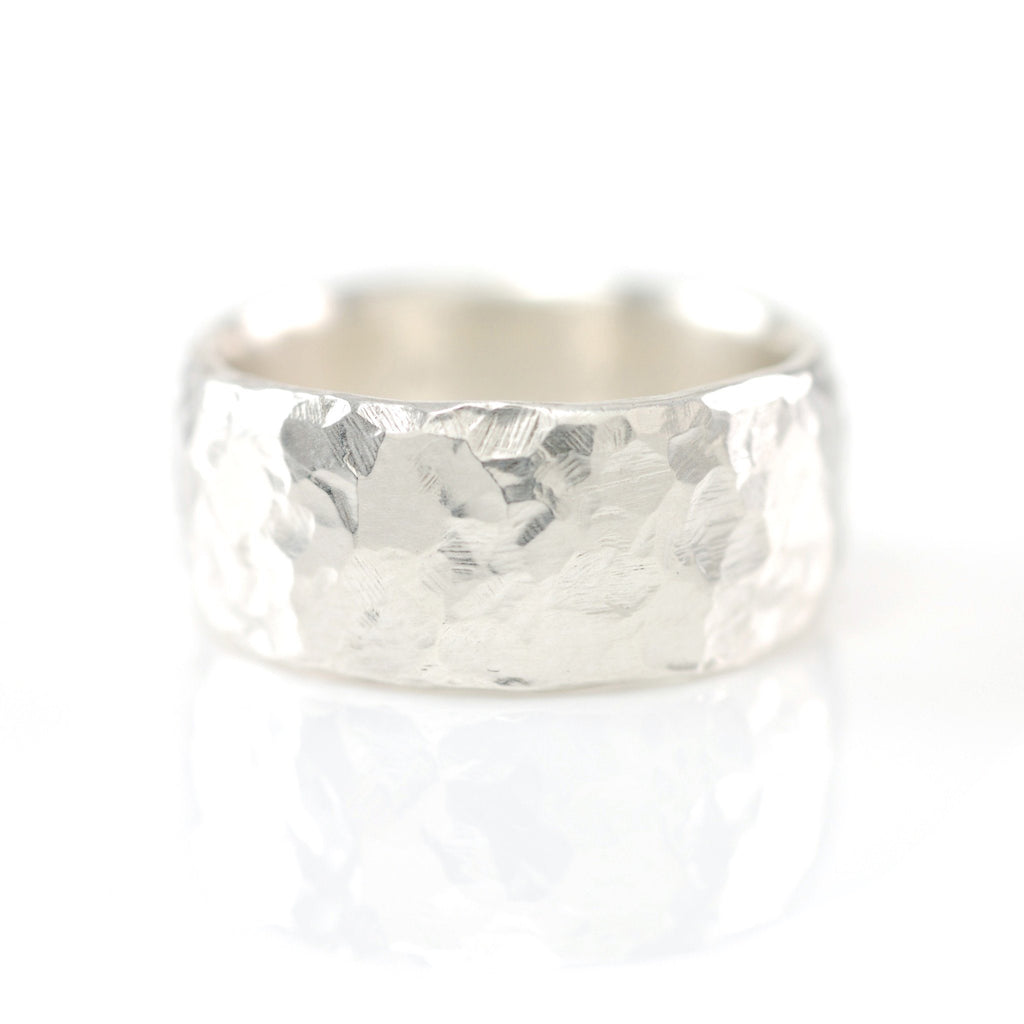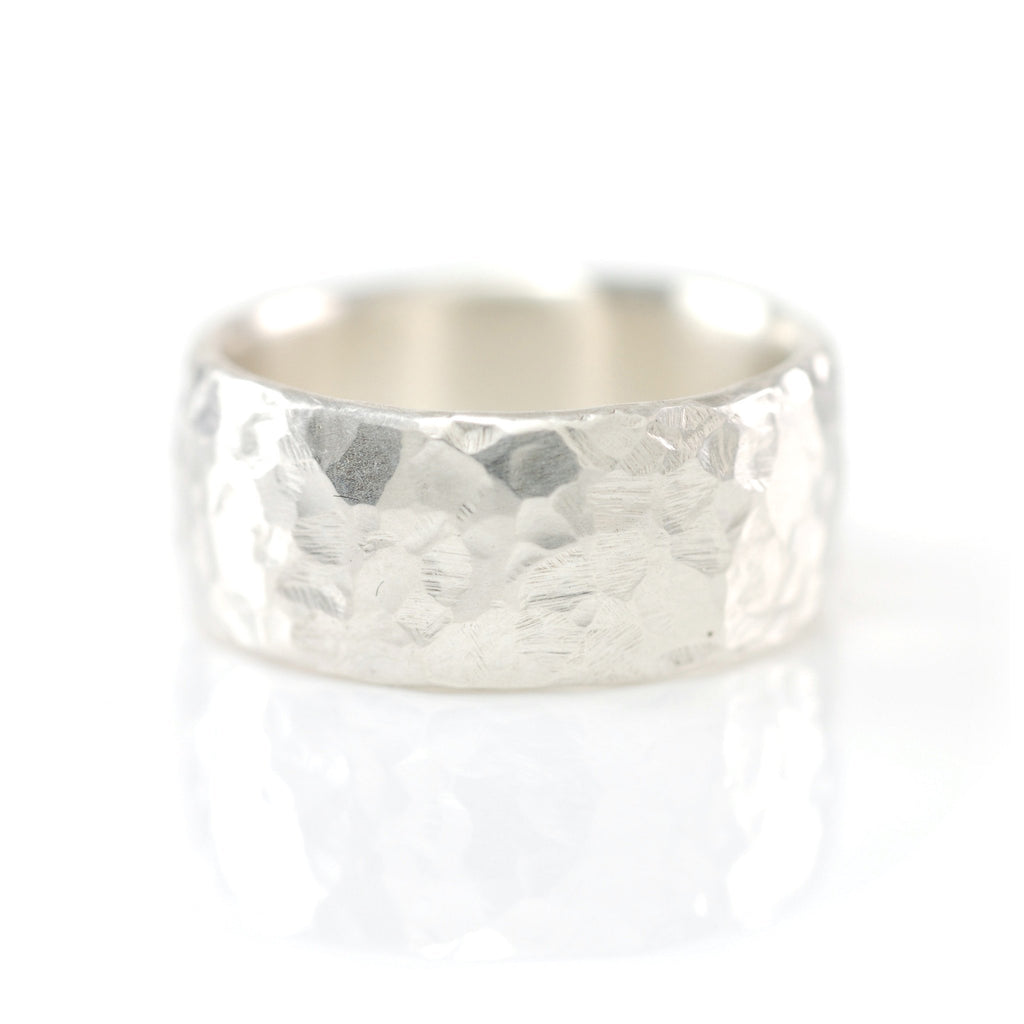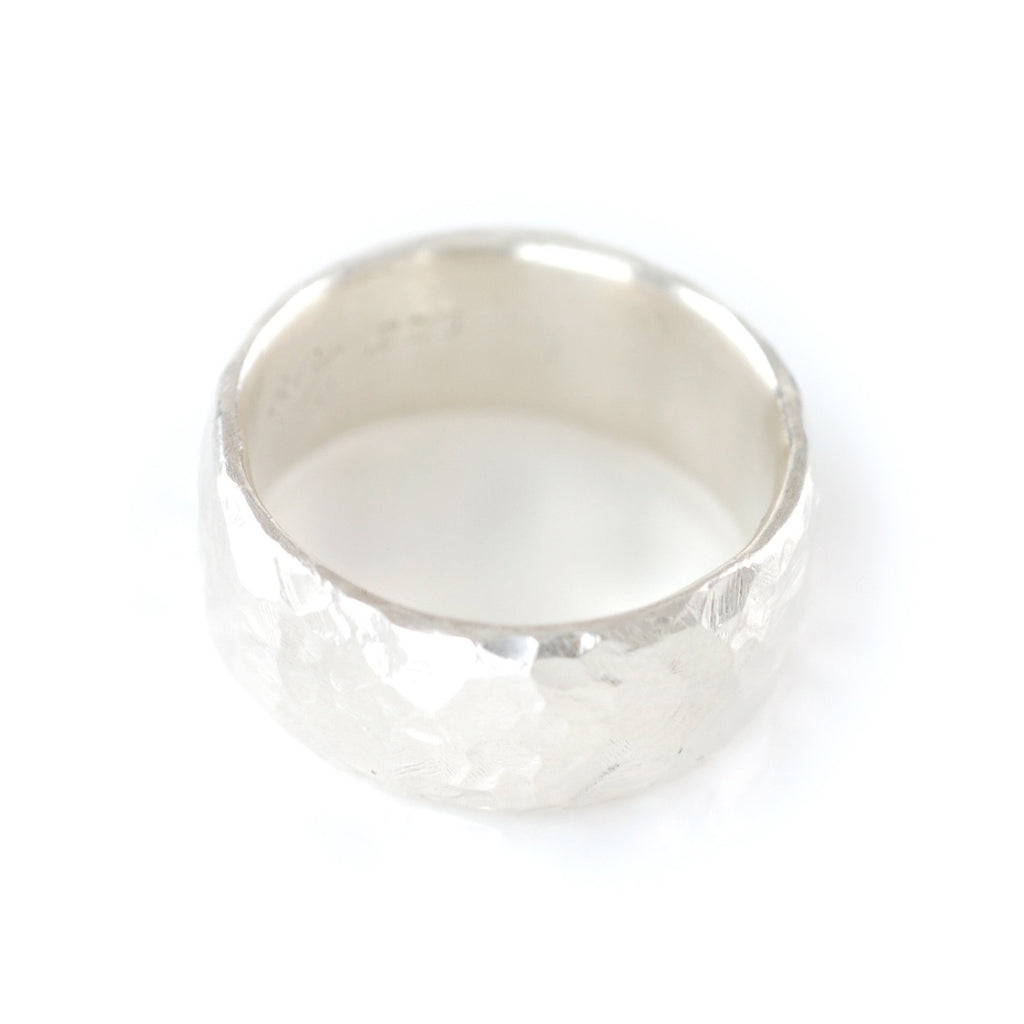 $140.00
$150.00
Love Rocks Hammered Ring in Palladium Sterling Silver - Size 6 1/4 - Ready to Ship
Each love rocks ring is hammered with 3 different tools. The hammer marks are all mixed up and give an amazing granite-like look. One of my favorite aspects of these rings is that they can take a beating and will still look fabulous. Any marks you make will only add to the unique look! They are great for artists and people that work with their hands a lot.
These rings are made from ring blanks I cast in my studio - so they have no solder seams and have softer edges than a prefabricated band. Because of the hammered texture, the thickness varies a little, but is approx. 1.6 - 1.8mm. Narrower bands tend to be a little thinner, and the wider band a little thicker.
Cast in 100% recycled palladium sterling silver and includes a satin finish
Size 6 1/4 - Approx. 8mm wide
Great for people that work with their hands
Ready To Ship - Packaged in a box ready for giving
1% of all Love Rocks Rings and Simple Hammered Rings goes to the Geological Society of America
Reviews and FAQ
Read what my customers are saying on my testimonials and reviews page. Looking for more information? Please see my FAQ page.