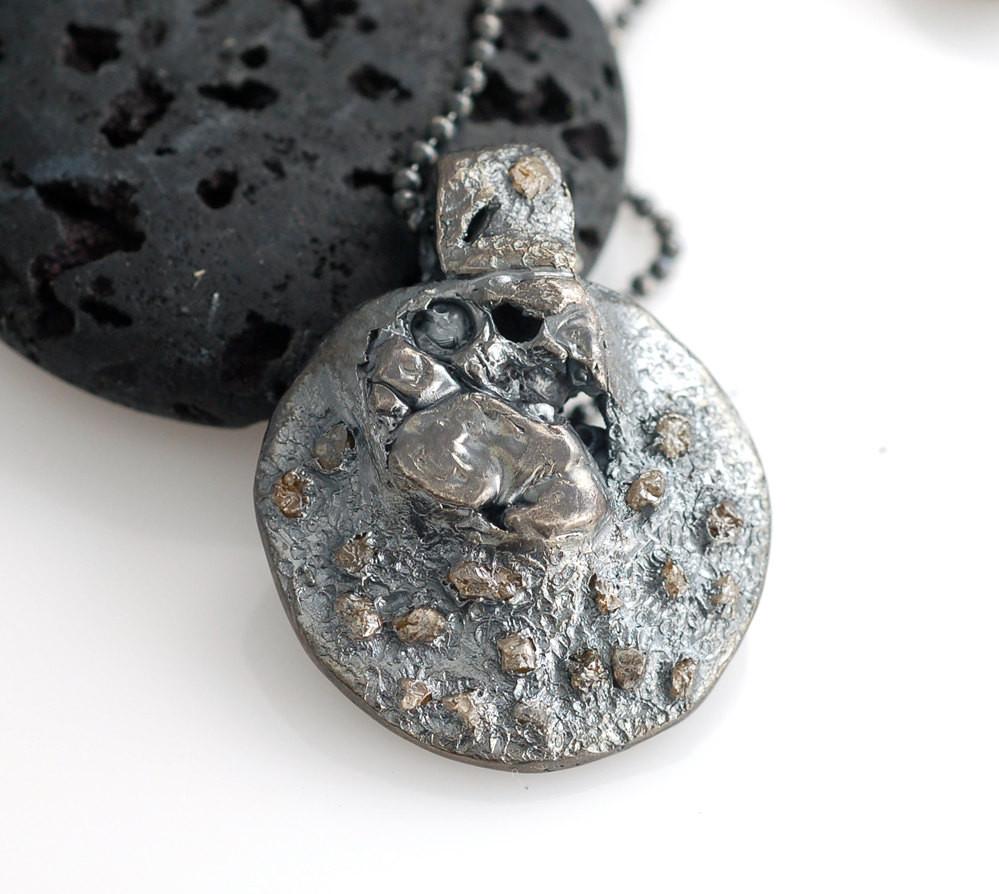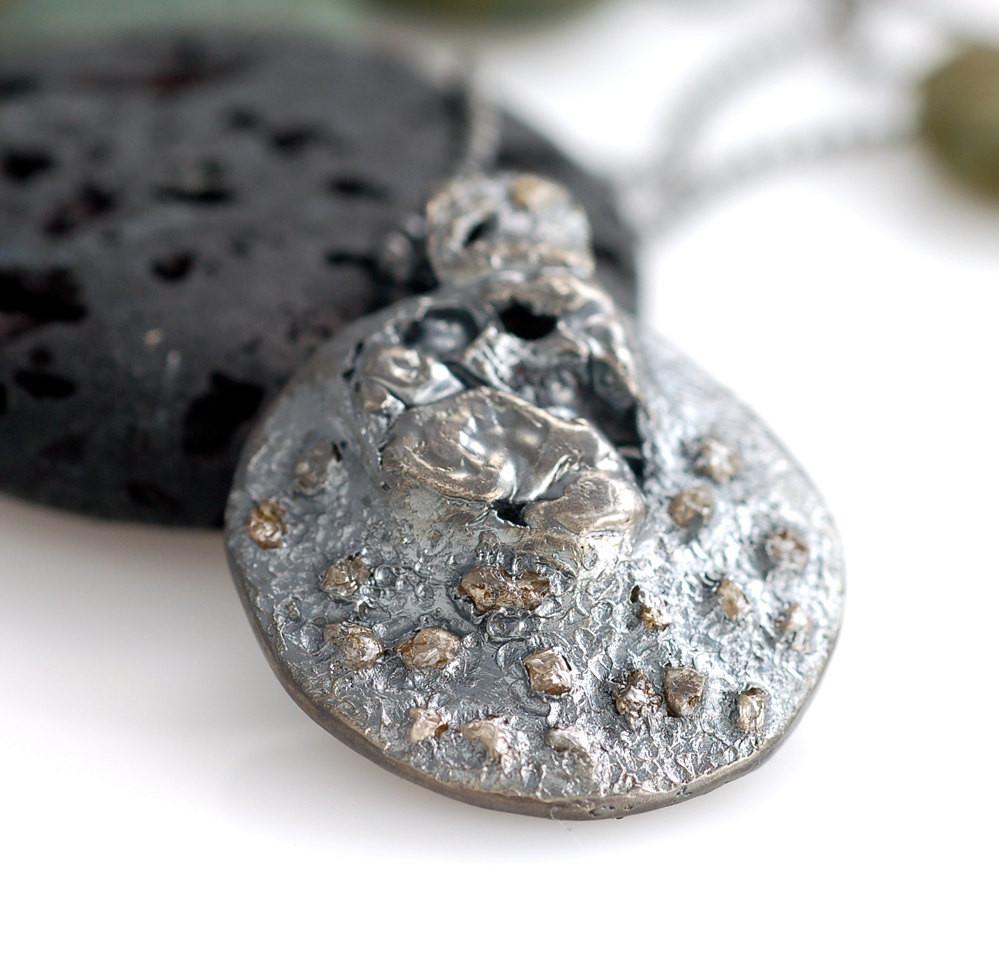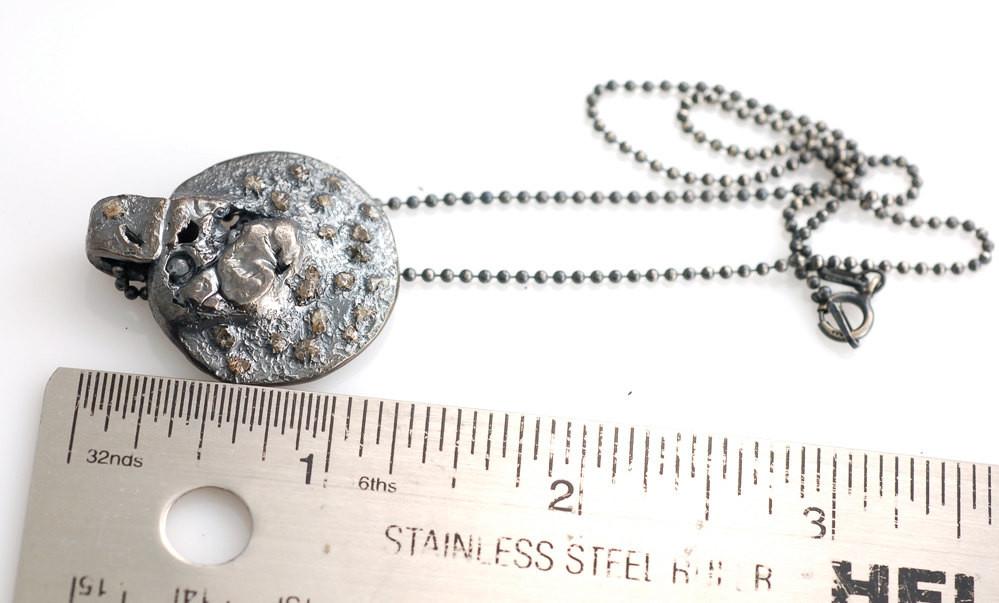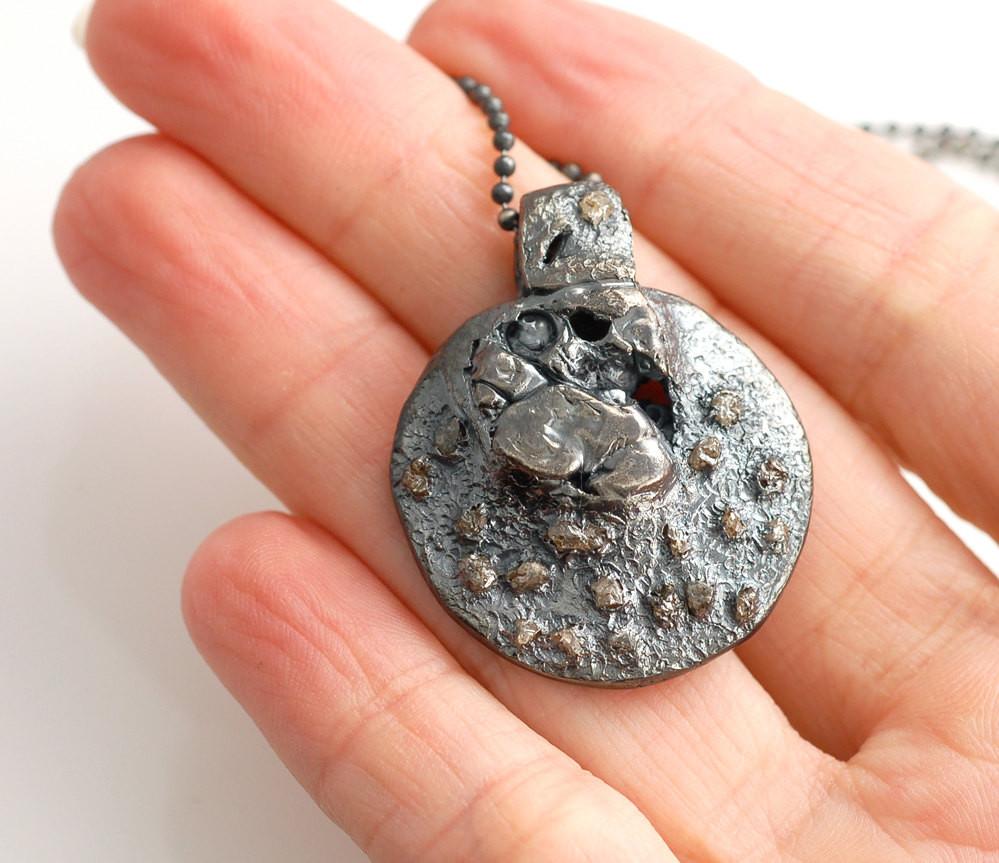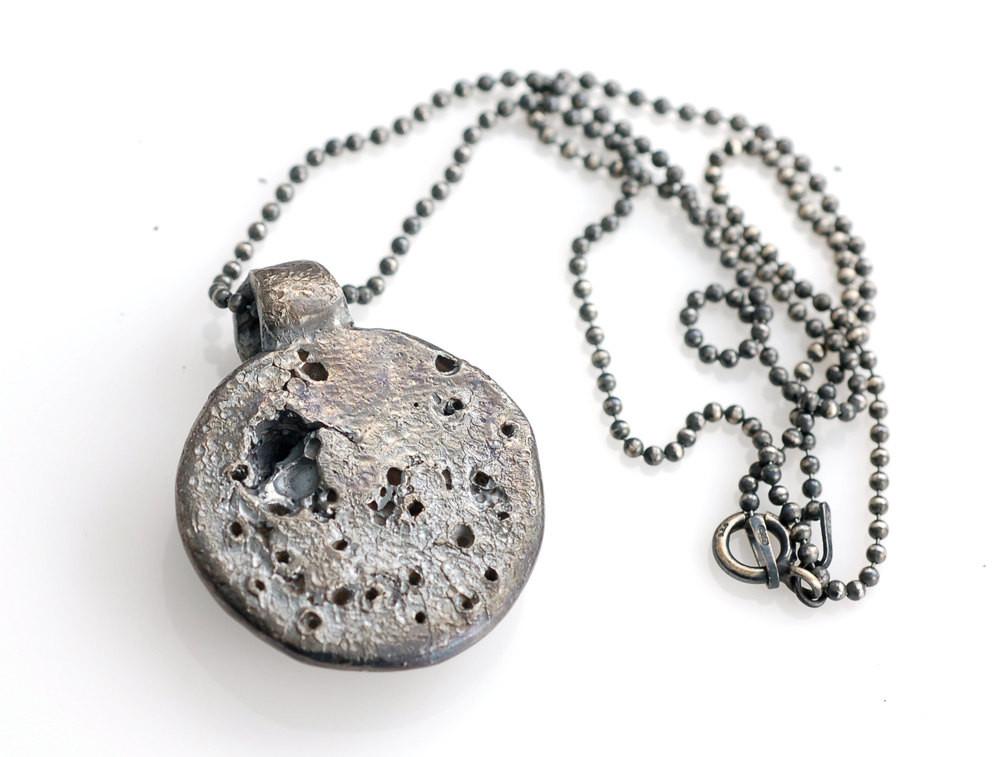 $145.00
Lunar Landscape Pendant in Sterling Silver with Rough Diamonds - Ready to Ship
This hefty pendant is not for the gal that wants dainty jewelry. Super rough and tough and organic, like a moon rock, only, not!
It all started with a really interesting piece of wax that had some fascinating bubbles and textures in it. I worked it and shaped it and added 20 little rough diamonds. It was cast in sterling silver and has a dark patina added. Truly unique, a pendant with plenty of attitude!
Cast in 100% recycled sterling silver
Includes 20 rough diamonds
Pendant approx. 1.25'' (3mm) in length
Includes 16'' sterling silver bead chain with matching patina
Ready to ship - Packaged in a box ready for giving
Reviews and FAQ
Read what my customers are saying on my testimonials and reviews page. Looking for more information? Please see my FAQ page.