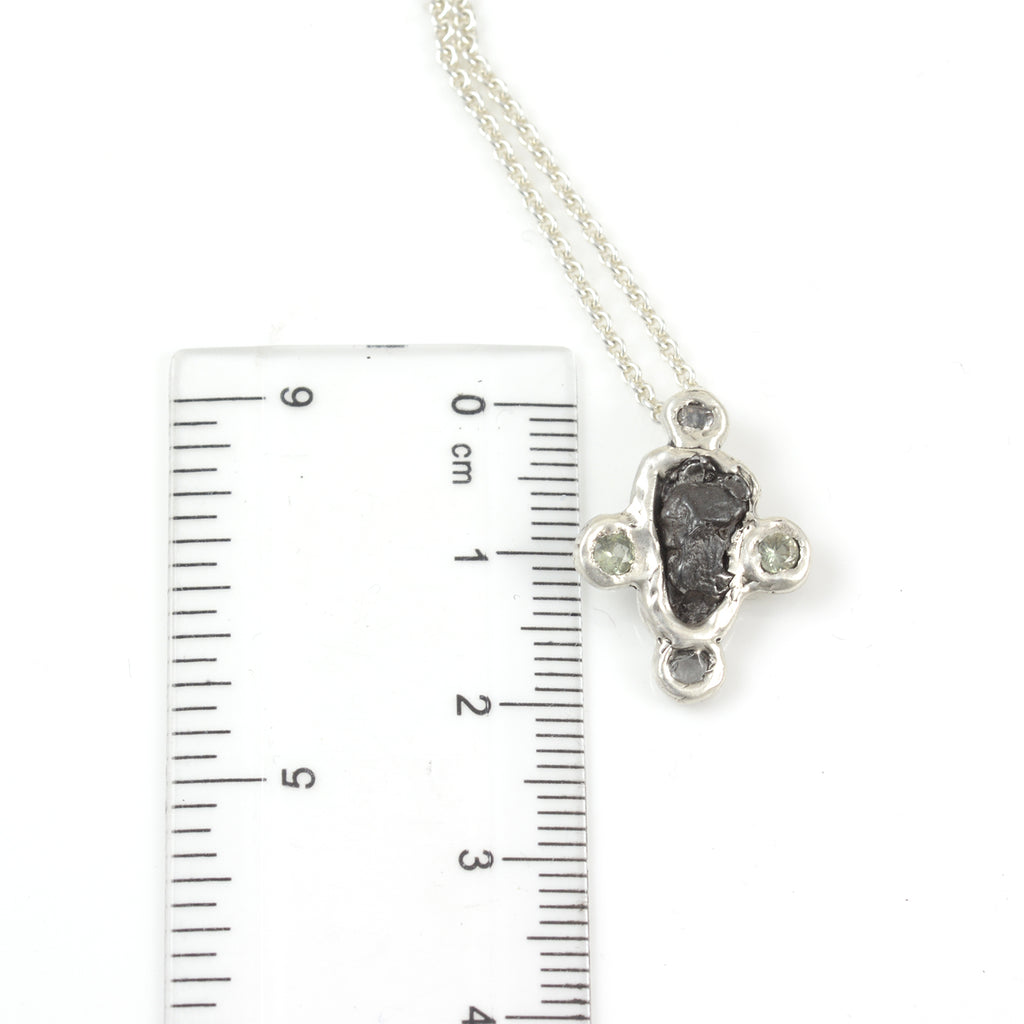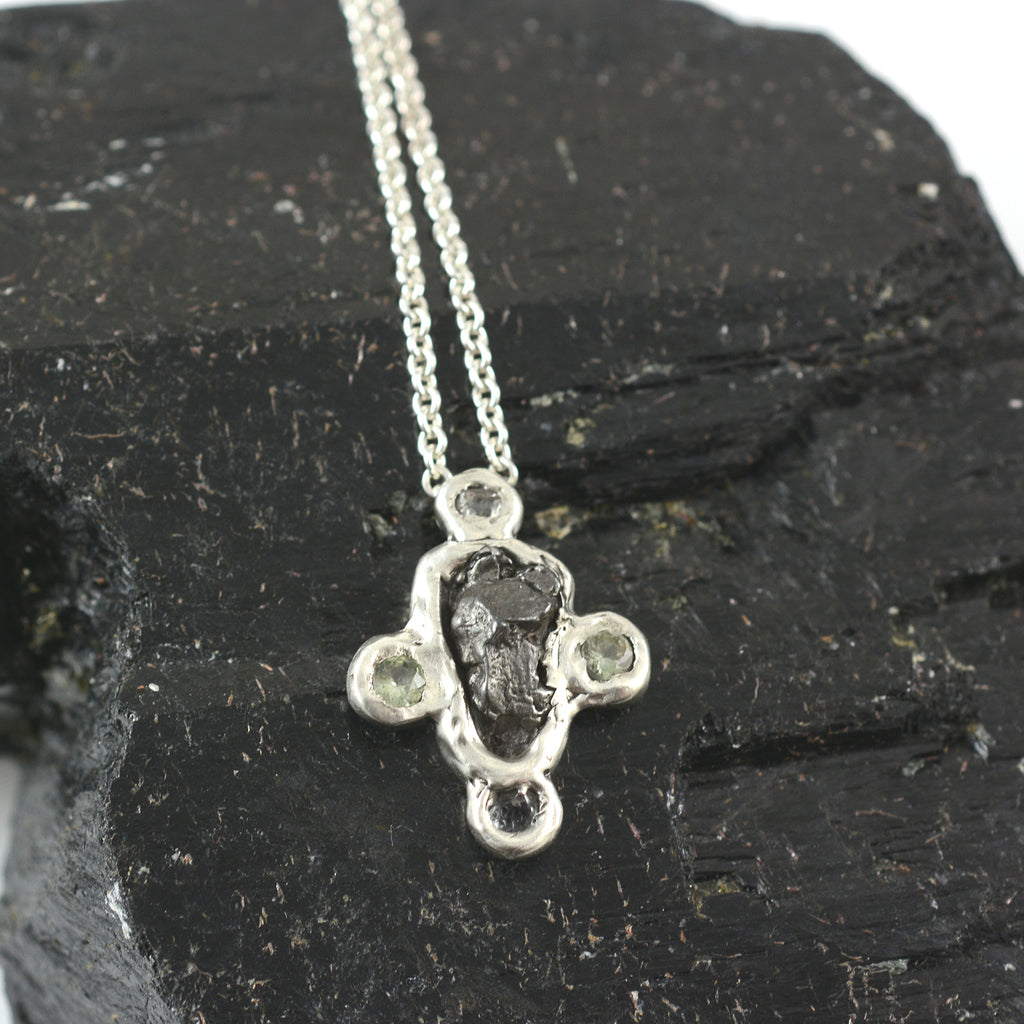 $140.00
$160.00
Meteorite and Sapphire Pendant in Sterling Silver - Ready to Ship
4 Sapphires and a meteorite make this a unique pendant in my line. I made it awhile ago and found it recently - I don't remember all the details from the sapphires, but I'm pretty sure the top and bottom are rough Montana sapphires. They're close to being clear so pick up the color of whatever it is on.

Just imagine where this meteorite has been! Perhaps it has seen your favorite planet up close or maybe even a distant undiscovered galaxy. When it eventually crashed to earth it shattered into fragments that all have unique shapes and textures.
Approx. 20mm x 15mm from the top of the bale 
Includes sterling silver chain (a dark patina can be added if desired)
Ready to ship - Packaged in a box ready for giving
------
Ever wonder what the difference is between a meteor, meteoroid and a meteorite?
A meteoroid is the space debris/particle, perhaps from an asteroid or comet
A meteor is the flash of light we see as it comes through the earth's atmosphere (shooting star) and the meteorite is what survives!
Most meteoroids are so small they can't make it through the atmosphere and are completely vaporized. This particular meteorite was found in Argentina.
Reviews and FAQ
Read what my customers are saying on my testimonials and reviews page. Looking for more information? Please see my FAQ page.