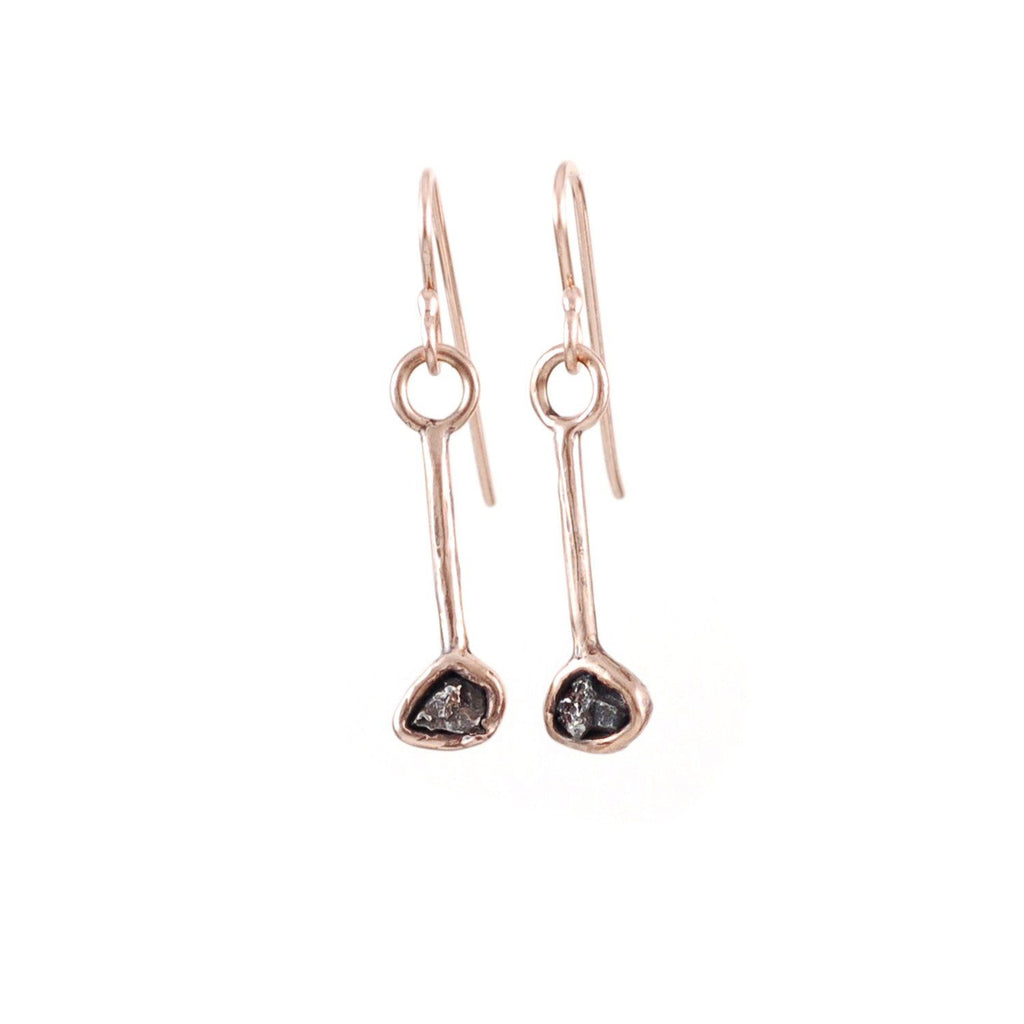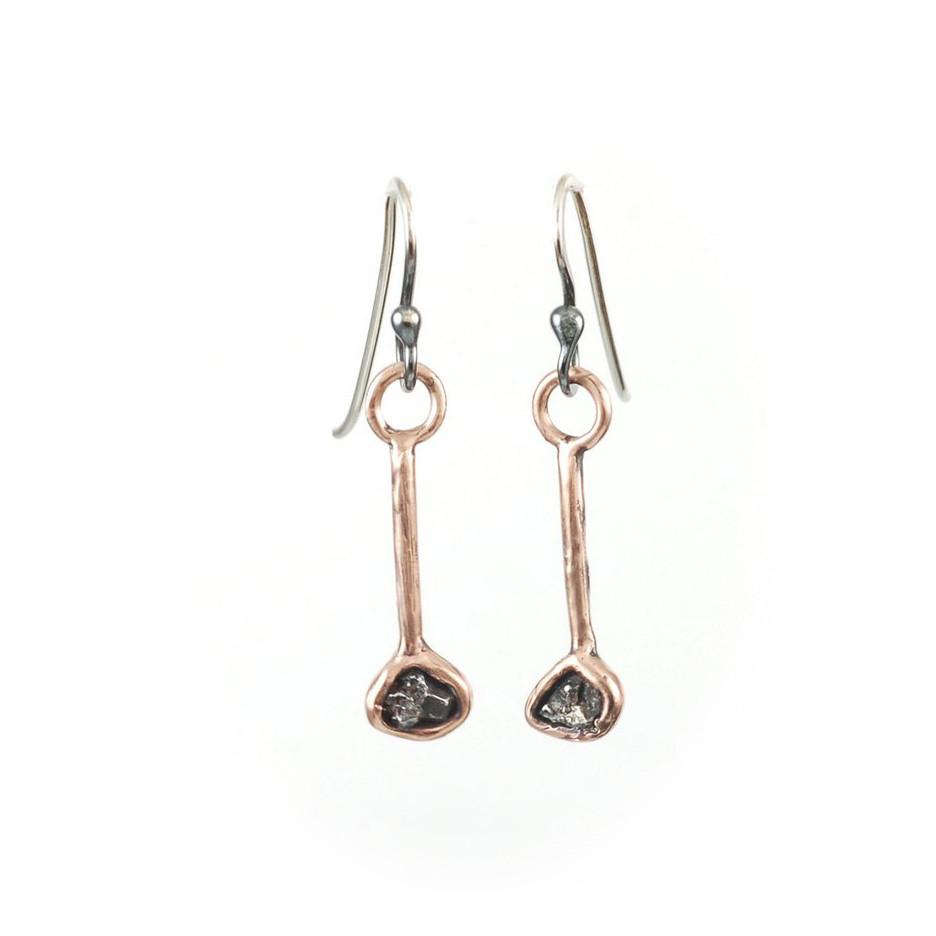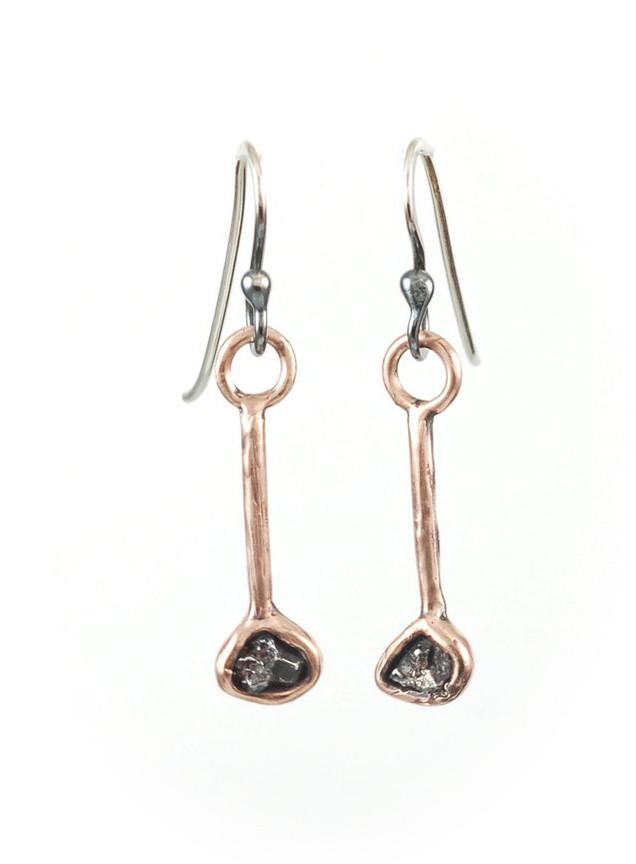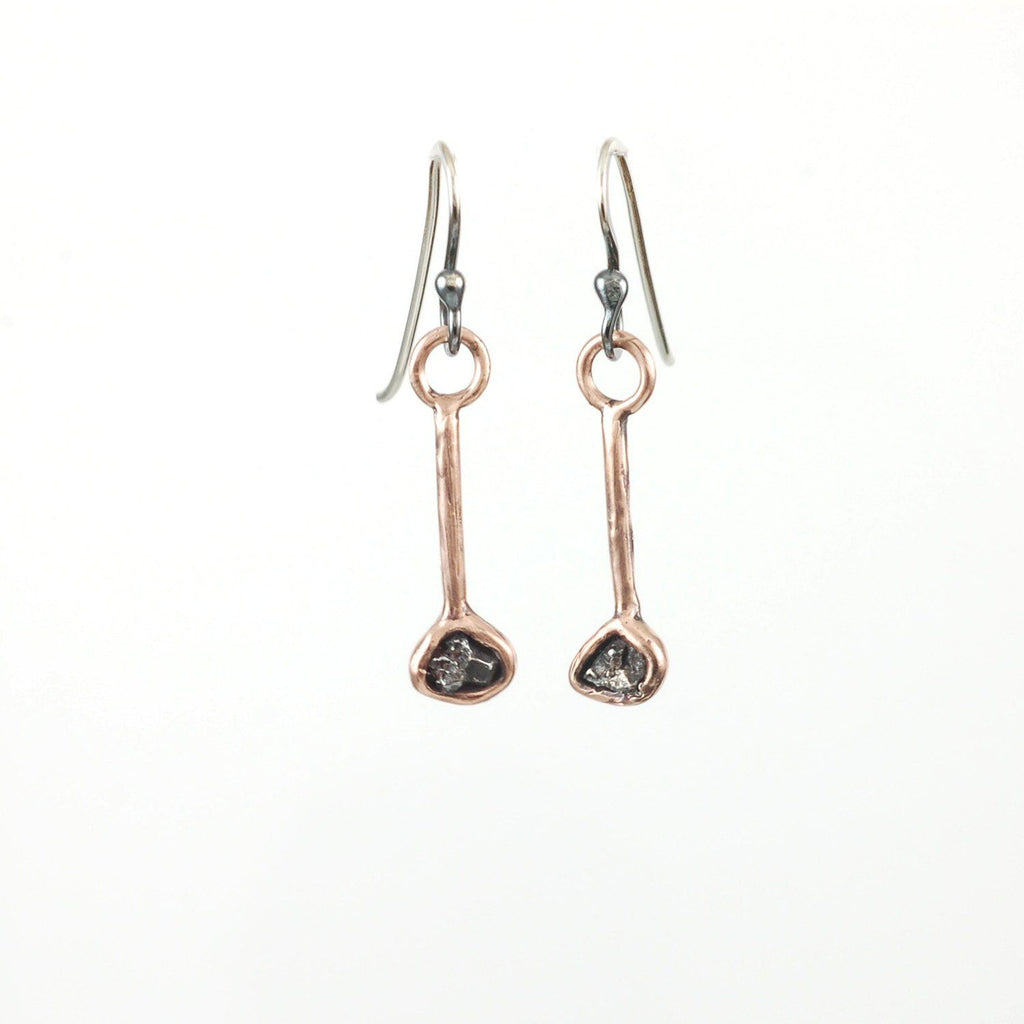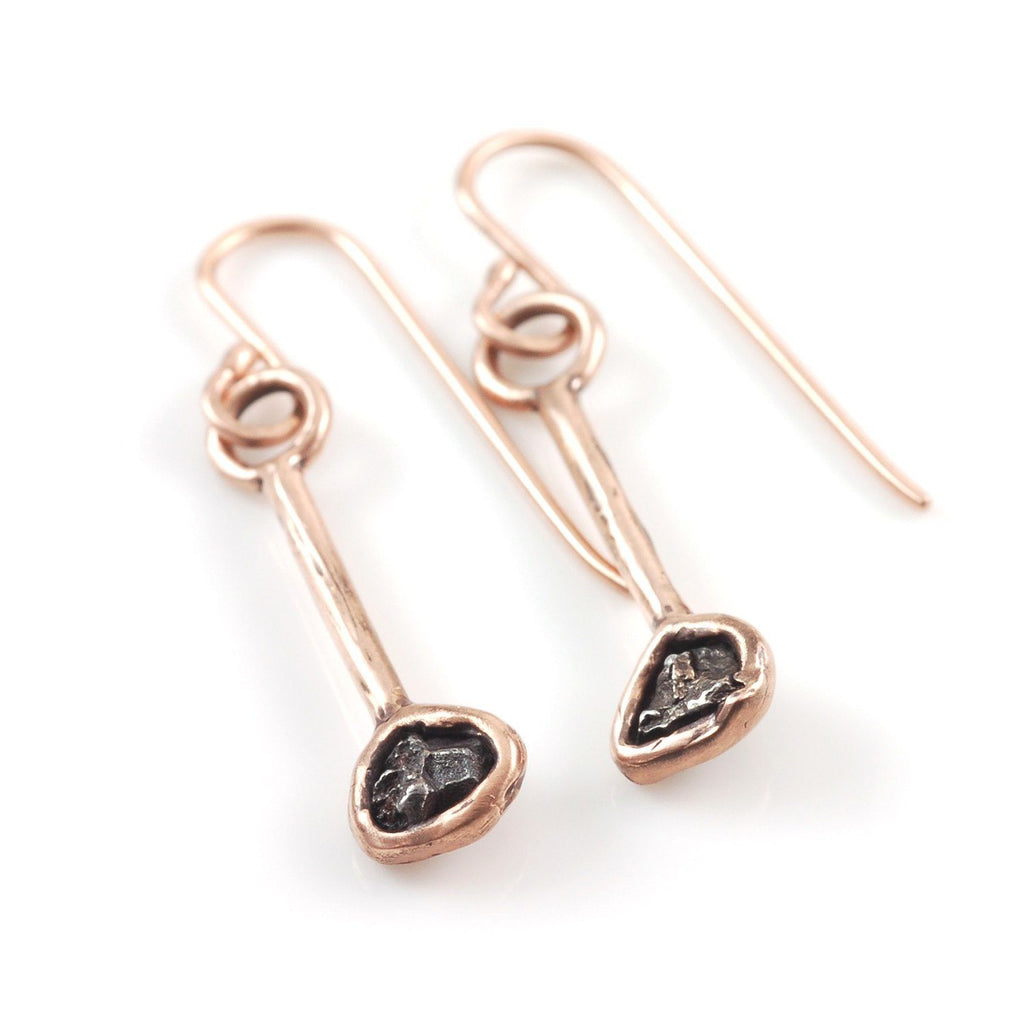 $830.00
Meteorite Earrings in 14k Rose Gold - size Medium - Ready to ship
This particular meteorite was found in Argentina - the Campo del Cielo site. The crater was created an estimated 4,000 - 5,000 years ago. Even though this meteorite fell from the sky, its organic qualities make it seem right at home with other earthy, nature inspired jewelry. The hand matched meteorites are cast in place so the contours are subtly framed by 14k rose gold. This pair of earrings can come with sterling silver ear wires or 14k rose gold earwires and are perfect for adding a touch of unique style to your every day look.
Cast in 100% recycled 14k rose gold with sterling silver or 14k rose gold earwires
Meteorites are approx. 3mm x 4mm
Earrings are approx. 24mm in length
Ready to ship - Packaged in a box ready for giving
Ever wonder what the difference is between a meteor, meteoroid and a meteorite?
A meteoroid is the space debris/particle, perhaps from an asteroid or comet
A meteor is the flash of light we see as it comes through the earth's atmosphere (shooting star) and the meteorite is what survives!
Most meteoroids are so small they can't make it through the atmosphere and are completely vaporized.
Reviews and FAQ
Read what my customers are saying on my testimonials and reviews page. Looking for more information? Please see my FAQ page.