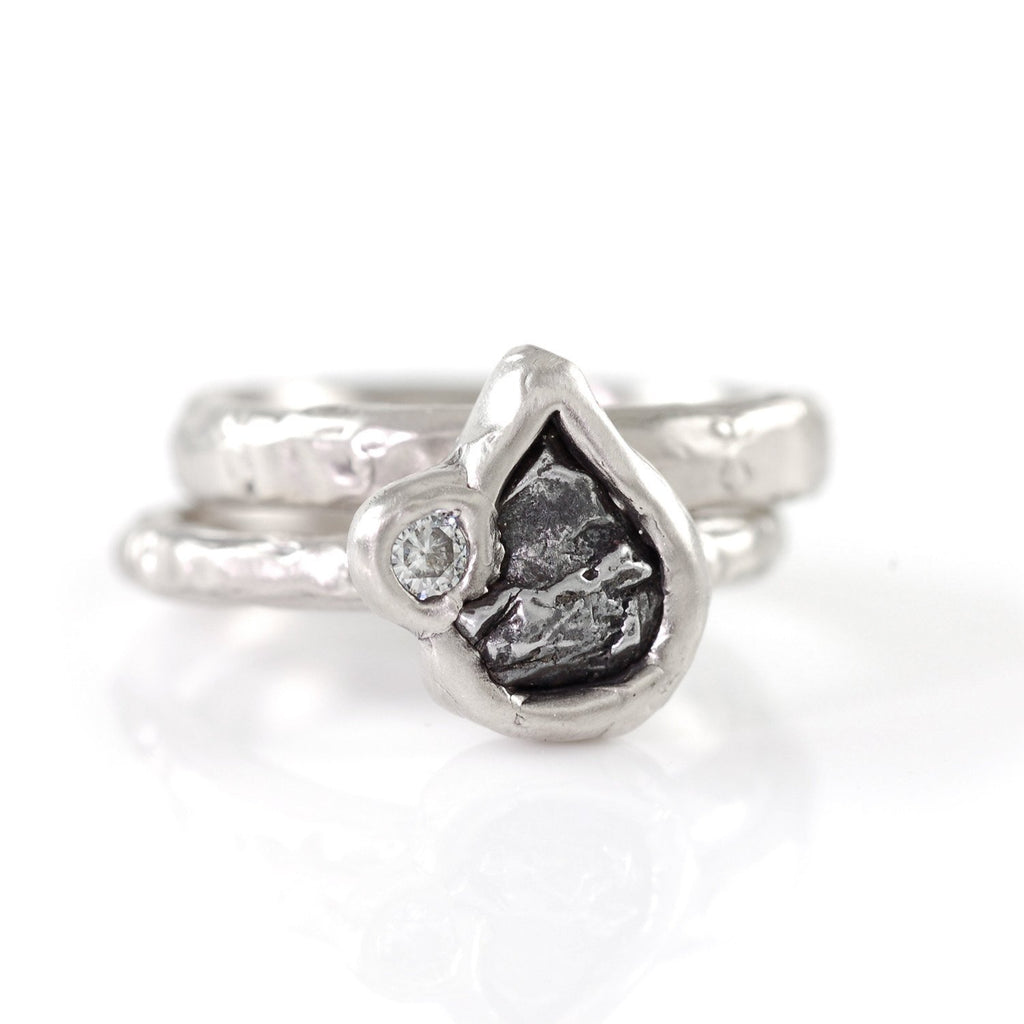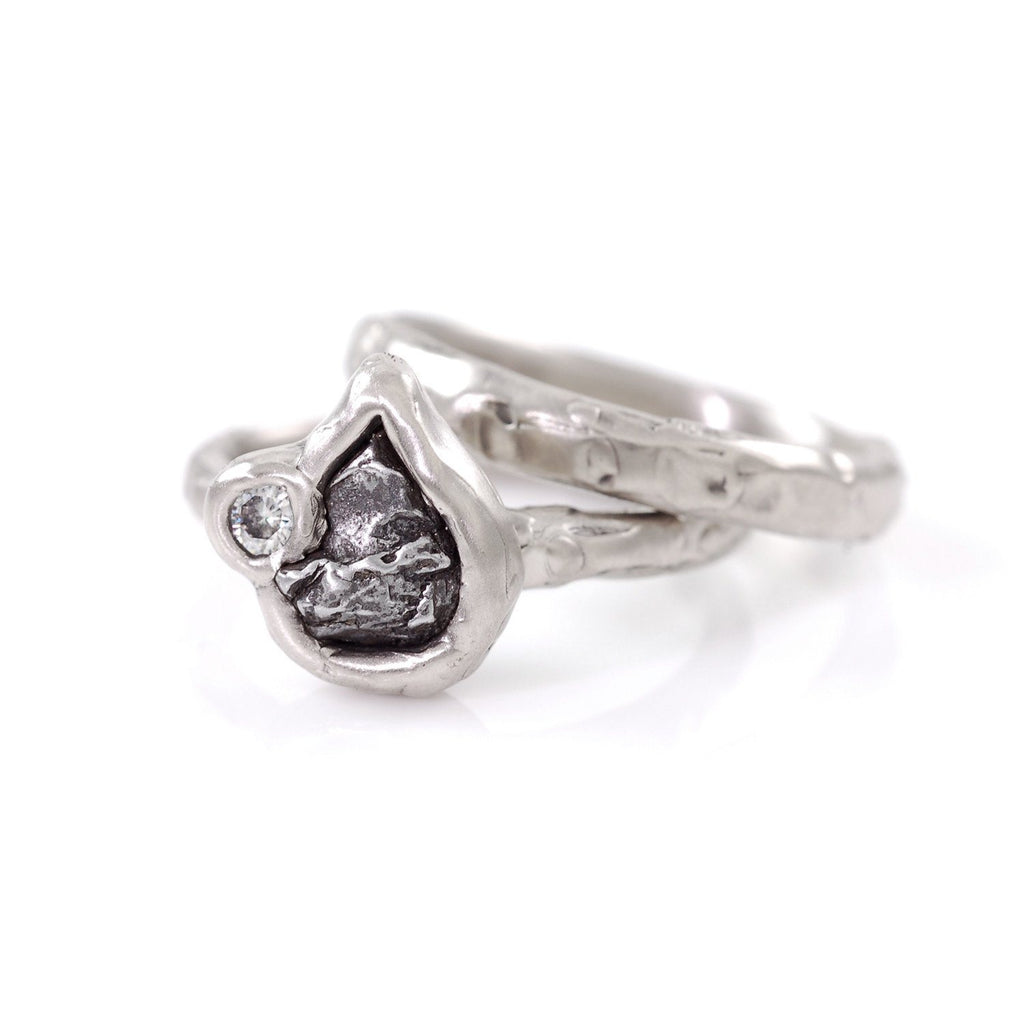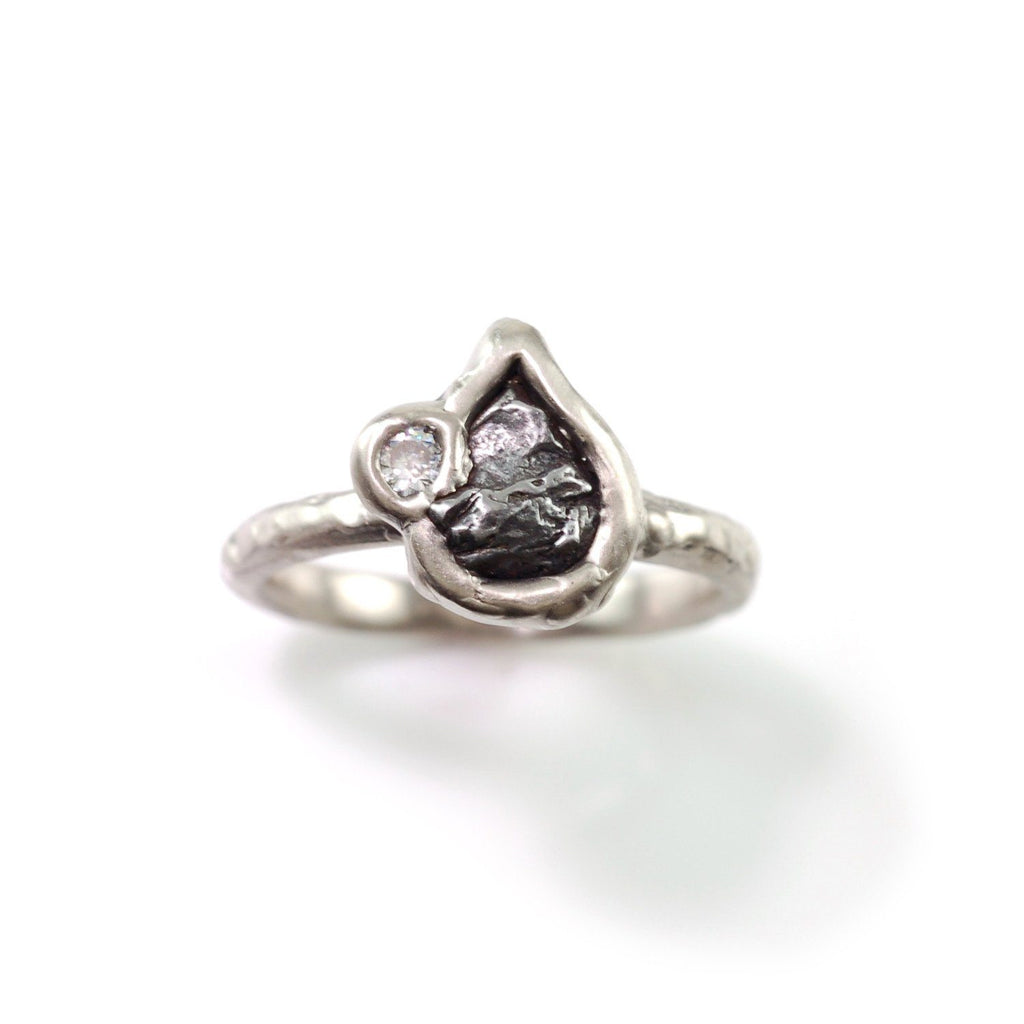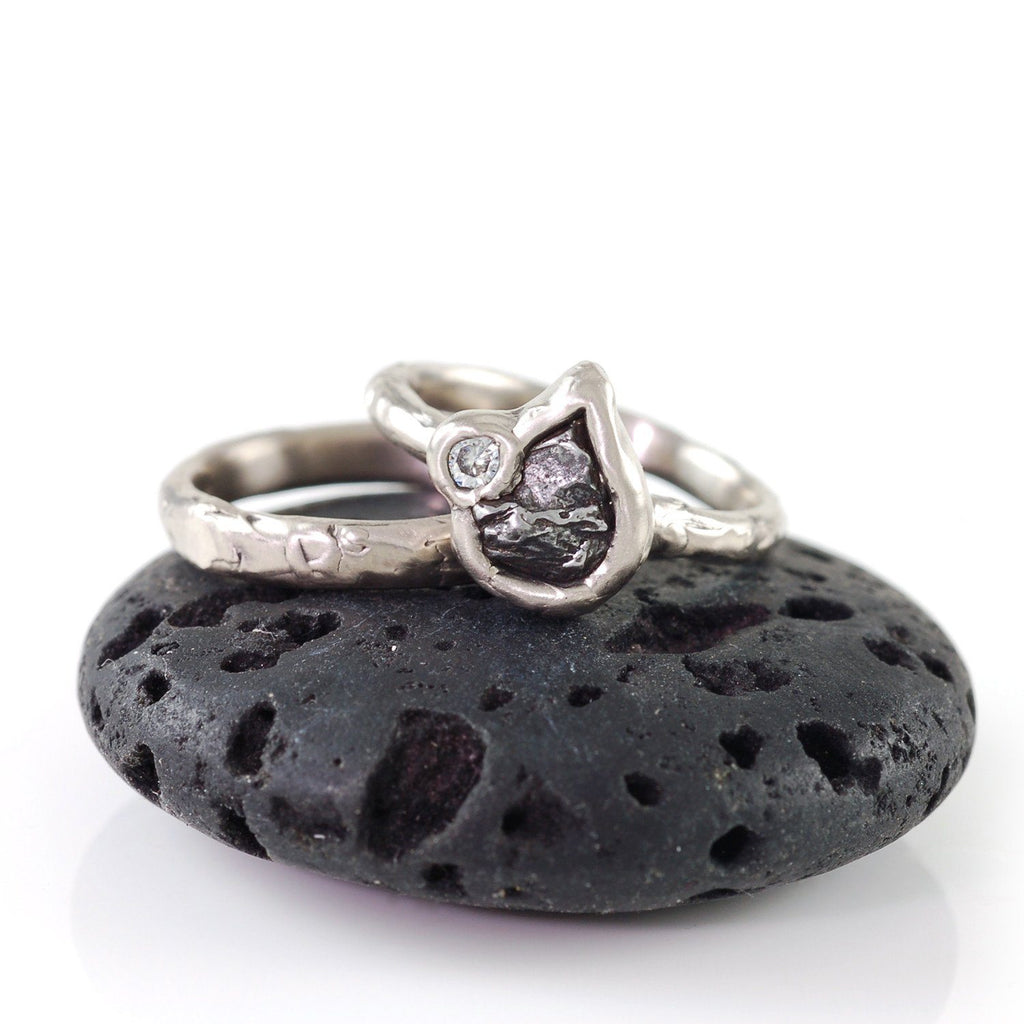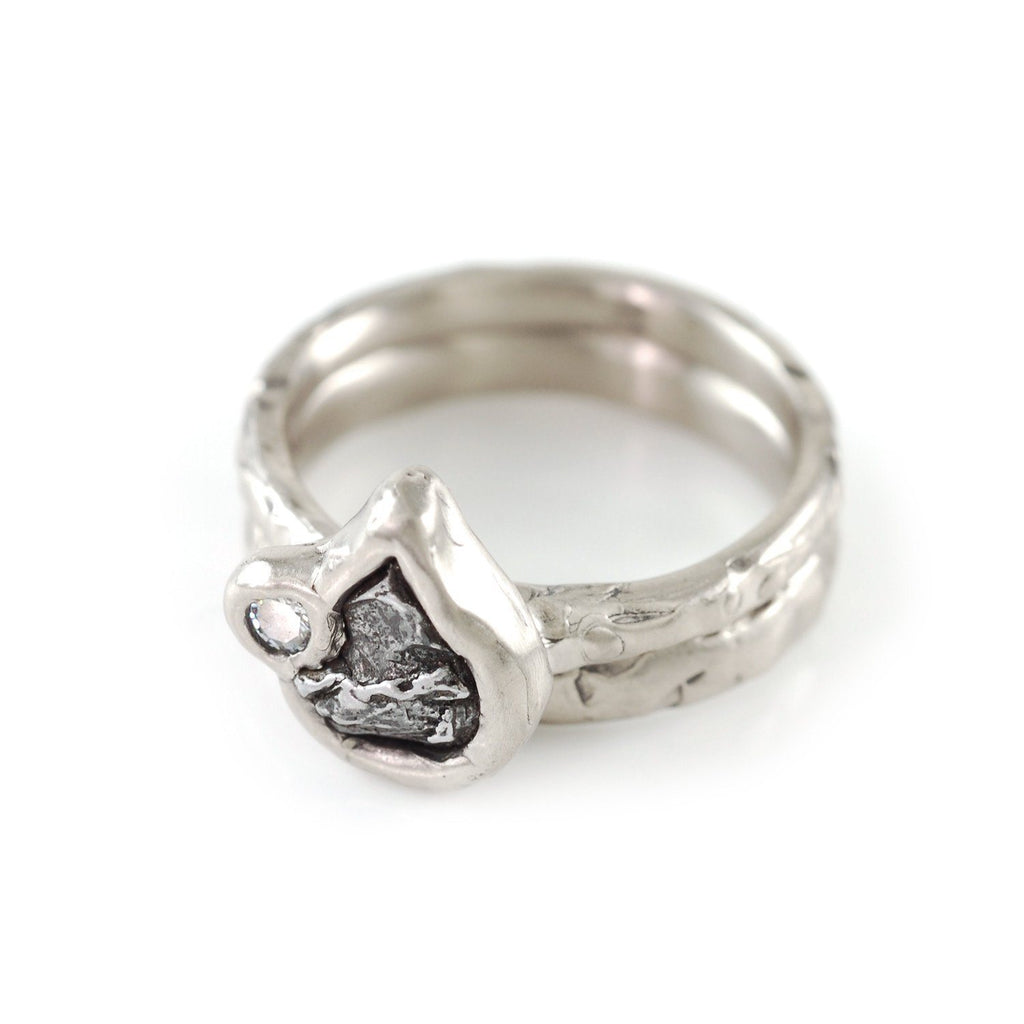 $565.00
Meteorite Ring with Moissanite in Palladium/Silver - size 6 - Ready to Ship
This imaginative design features a unique meteorite and a shiny 2.5mm Forever Brilliant moissanite in palladium/silver. The band of the engagement ring is a little over 2mm wide and there is room for another band underneath the setting. The band with it is with the molten texture and is 3mm wide. *This could be the unique engagement ring set you've been looking for* or wear it as a sophisticated everyday ring.
Cast in 100% recycled palladium/silver
Both Rings are a size 6
Meteorite and setting is 10mm x 8mm
2.5mm Forever Brilliant moissanite
Ready to ship - Packaged in a box ready to give
Ever wonder what the difference is between a meteor, meteoroid and a meteorite?
A meteoroid is the space debris/particle, perhaps from an asteroid or comet
A meteor is the flash of light we see as it comes through the earth's atmosphere (shooting star) and the meteorite is what survives!
Most meteoroids are so small they can't make it through the atmosphere and are completely vaporized.
Reviews and FAQ
Read what my customers are saying on my testimonials and reviews page. Looking for more information? Please see my FAQ page.