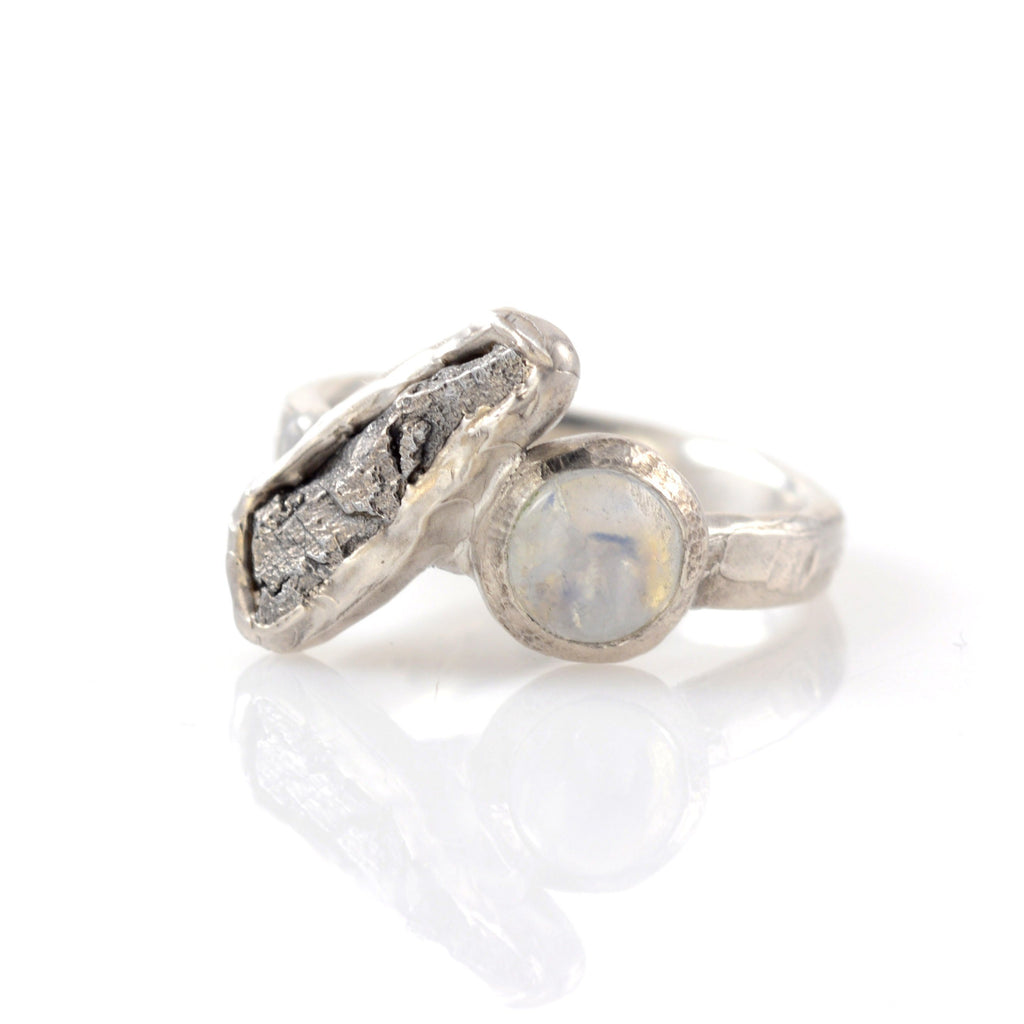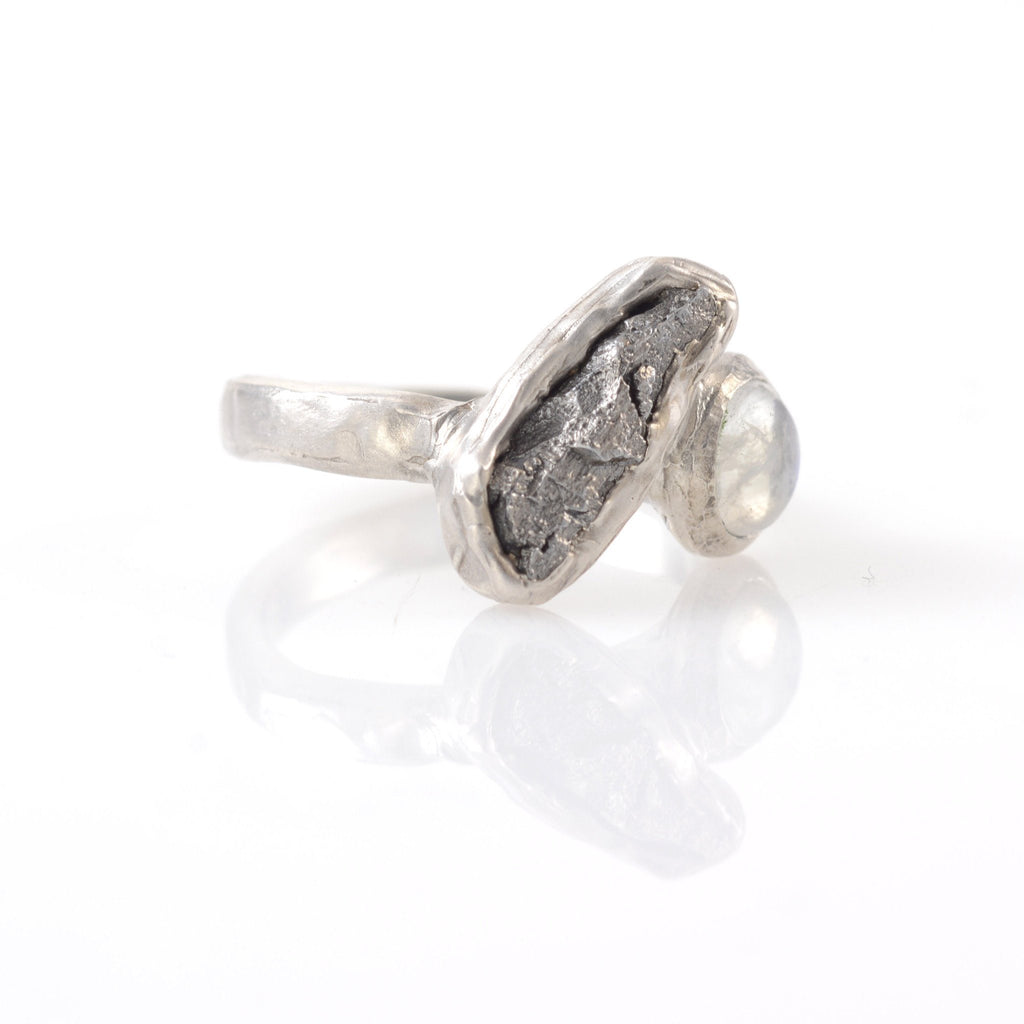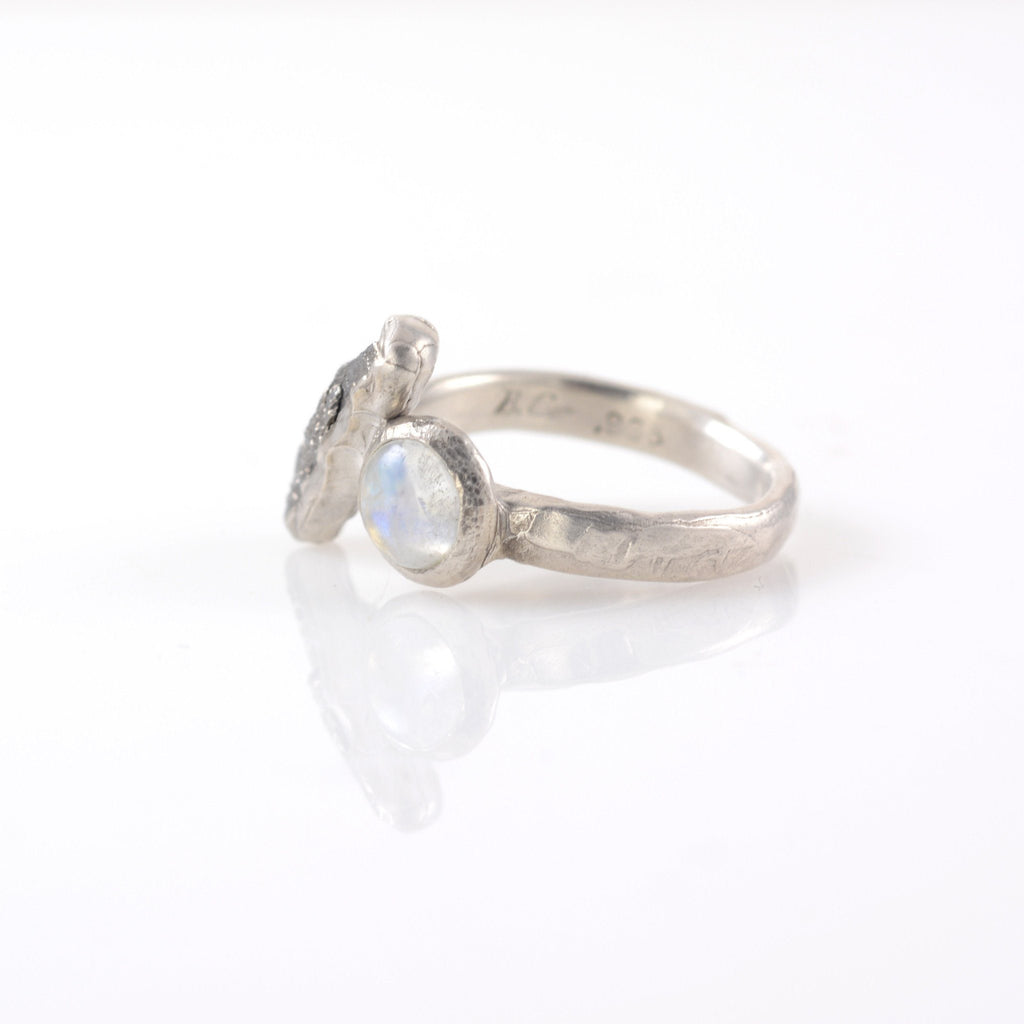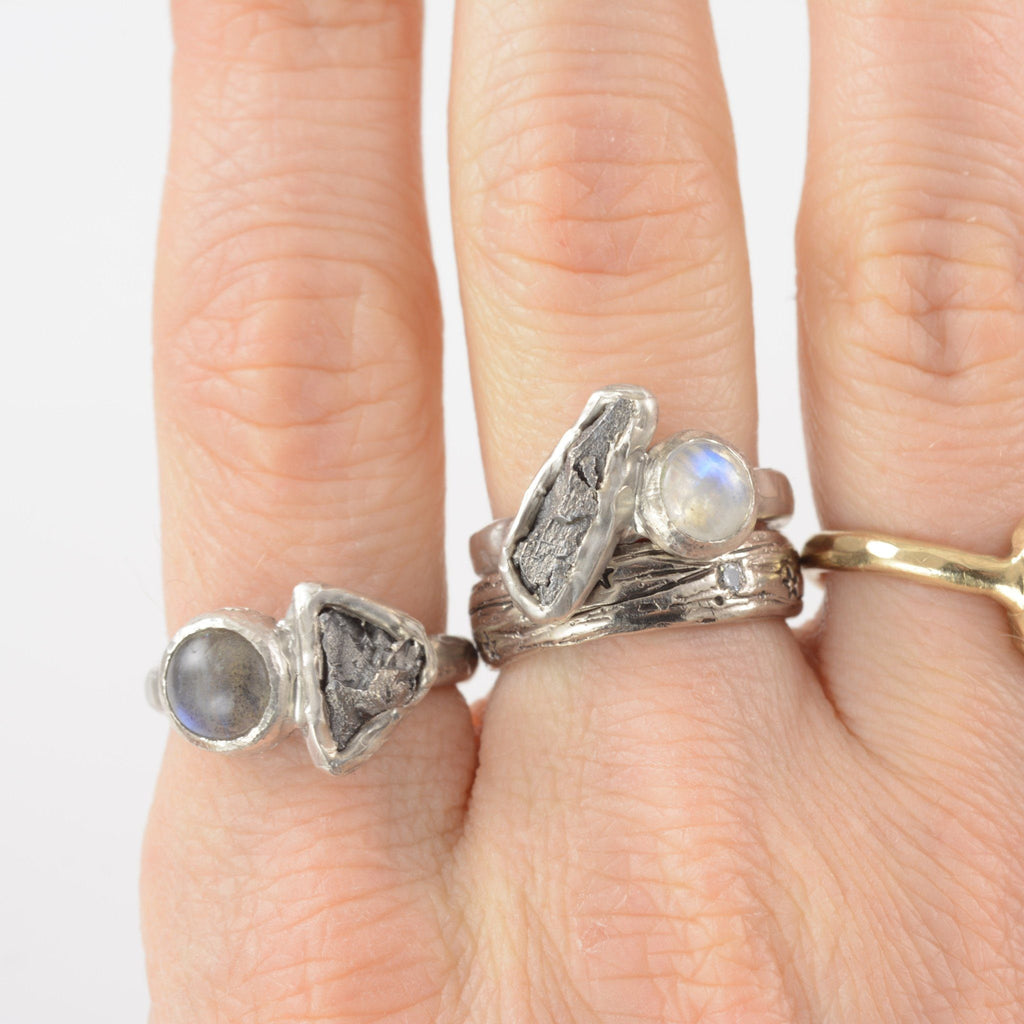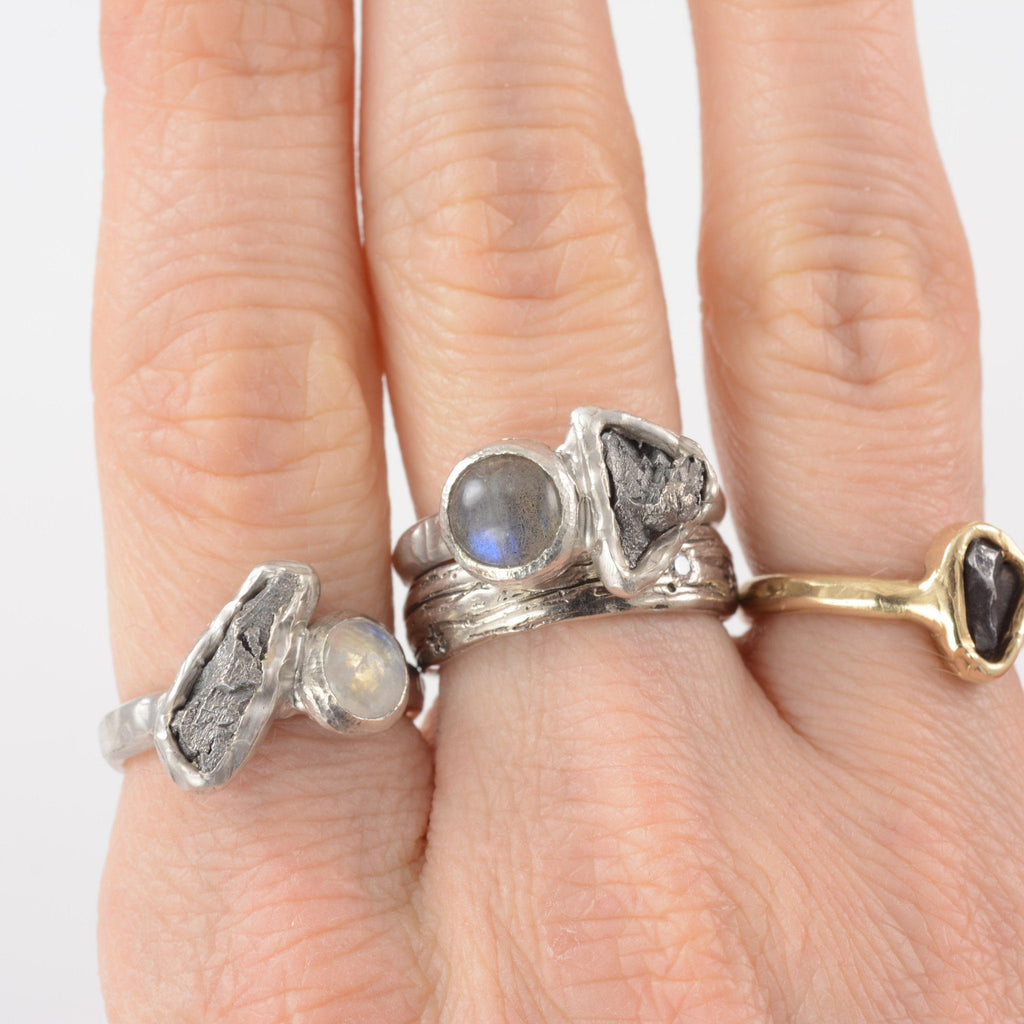 $150.00
$250.00
Meteorite Ring with Rainbow Moonstone in Palladium Sterling Silver - size 5.5 - Ready to Ship
This rainbow moonstone and meteorite are a match made in the heavens! Labradorite (which is technically what rainbow moonstone is) is said to contain the beauty of the Aurora Borealis and pairs perfectly with meteorite. Wear this as a stunning everyday ring or make it a magical gift to your loved one!
Cast in 100% recycled palladium sterling silver
Size 5.5 - Just under 3mm wide band (could be stretched up a bit)
Meteorite and setting is approx. 13.2 tall mm x 15.4mm at the widest, the meteorite alone is about 12 x 4.5mm, the labradorite (moonstone) is 5.5 - 6mm
Ready to ship - Packaged in a box ready to give
Ever wonder what the difference is between a meteor, meteoroid and a meteorite?
A meteoroid is the space debris/particle, perhaps from an asteroid or comet
A meteor is the flash of light we see as it comes through the earth's atmosphere (shooting star) and the meteorite is what survives!
Most meteoroids are so small they can't make it through the atmosphere and are completely vaporized.