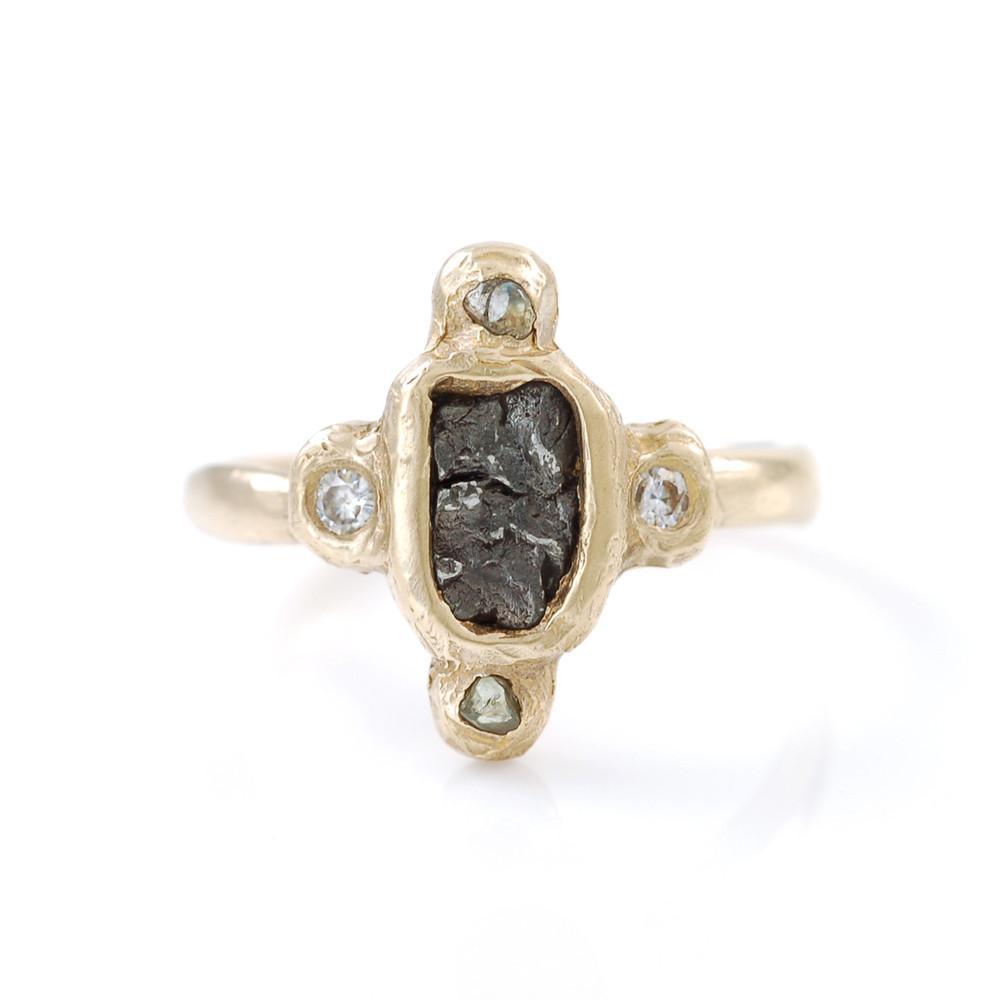 $1,185.00
Reserved - Meteorite Ring with Rough Montana Sapphires and Moissanite in 14k Yellow Gold - size 7 7/8 - Ready to Ship
This item is reserved - if it is not for you, please do not purchase. thank you!
This stylish ring has a unique meteorite, two tumbled rough light blue-green Montana sapphires and two 2mm moissanites in 14k yellow gold. The band is approx 2.3mm wide and the setting is slightly raised so a band could fit under the meteorite -  think unconventional engagement ring or wear it as an everyday ring for a bit of personal style.
Cast in 100% recycled 14k yellow gold
Size 7 7/8 but could be stretched up slightly if needed
Meteorites and setting is 14.3mm tall x 8.5mm wide
Ready to ship - Packaged in a box ready for giving
Ever wonder what the difference is between a meteor, meteoroid and a meteorite?
A meteoroid is the space debris/particle, perhaps from an asteroid or comet
A meteor is the flash of light we see as it comes through the earth's atmosphere (shooting star) and the meteorite is what survives!
Most meteoroids are so small they can't make it through the atmosphere and are completely vaporized.