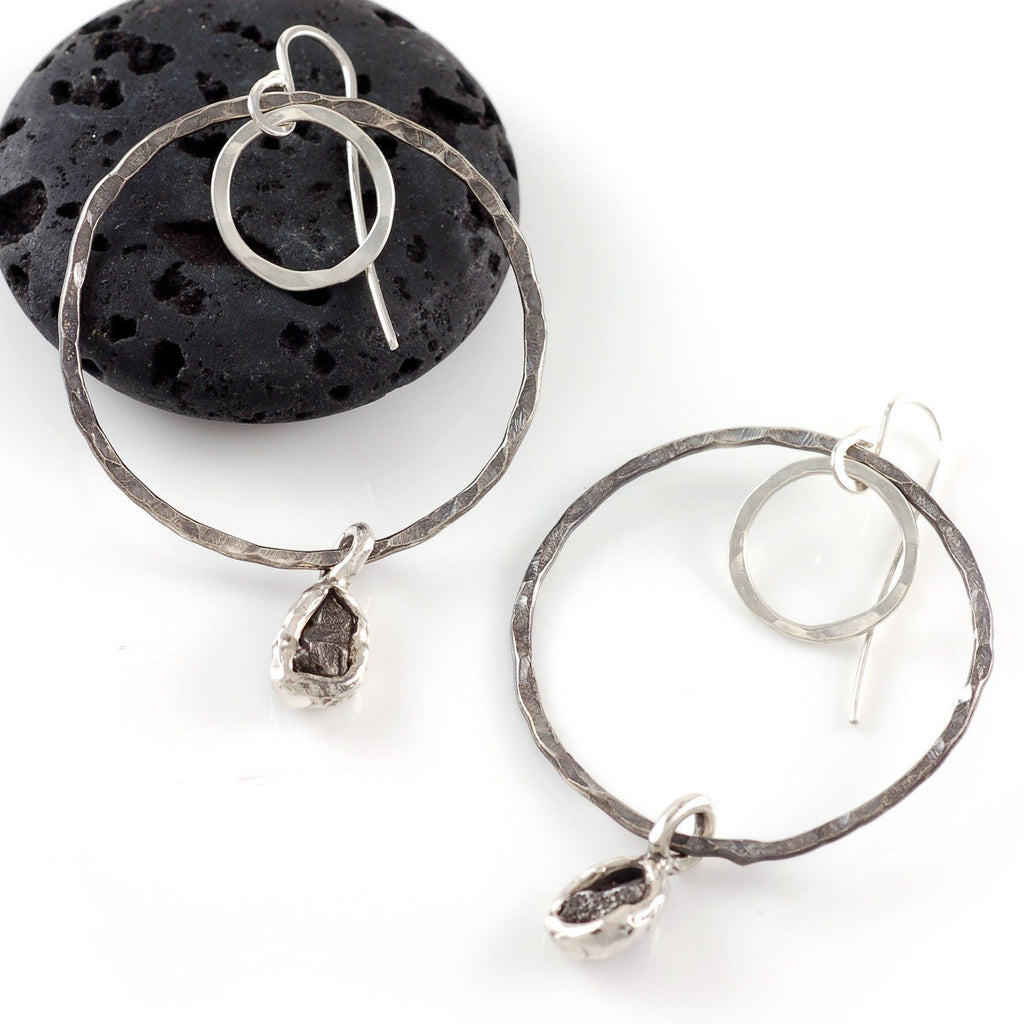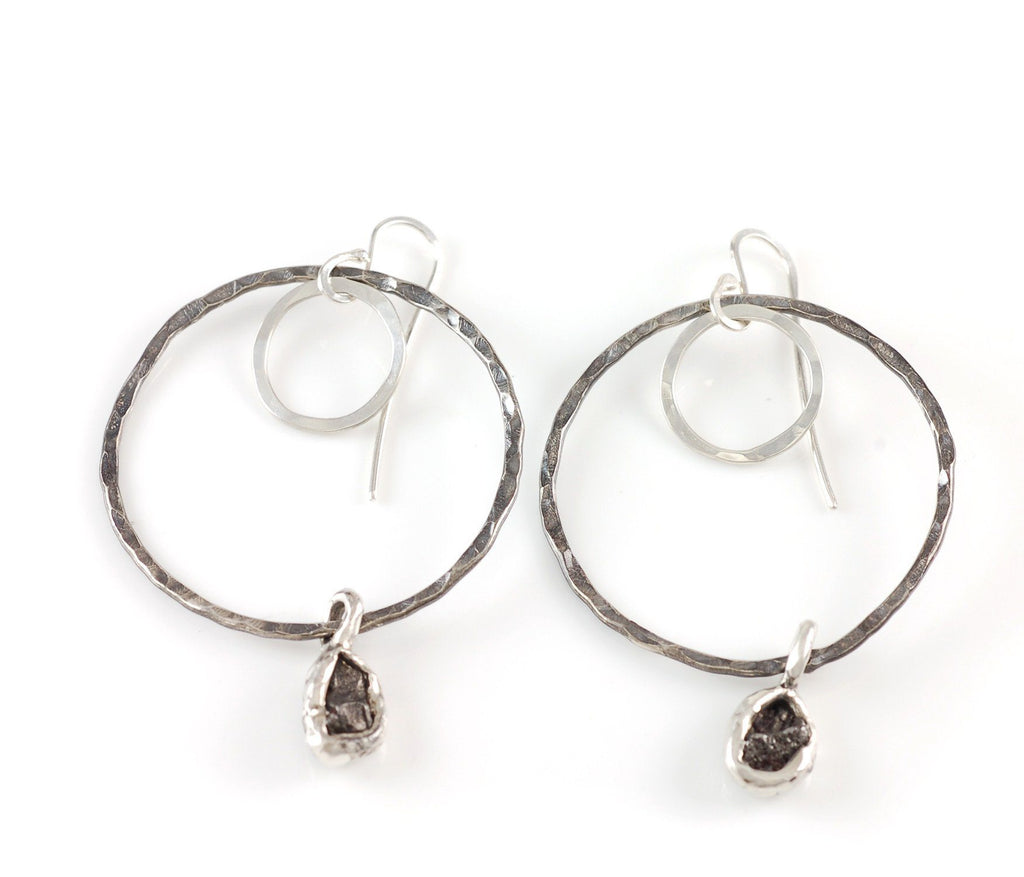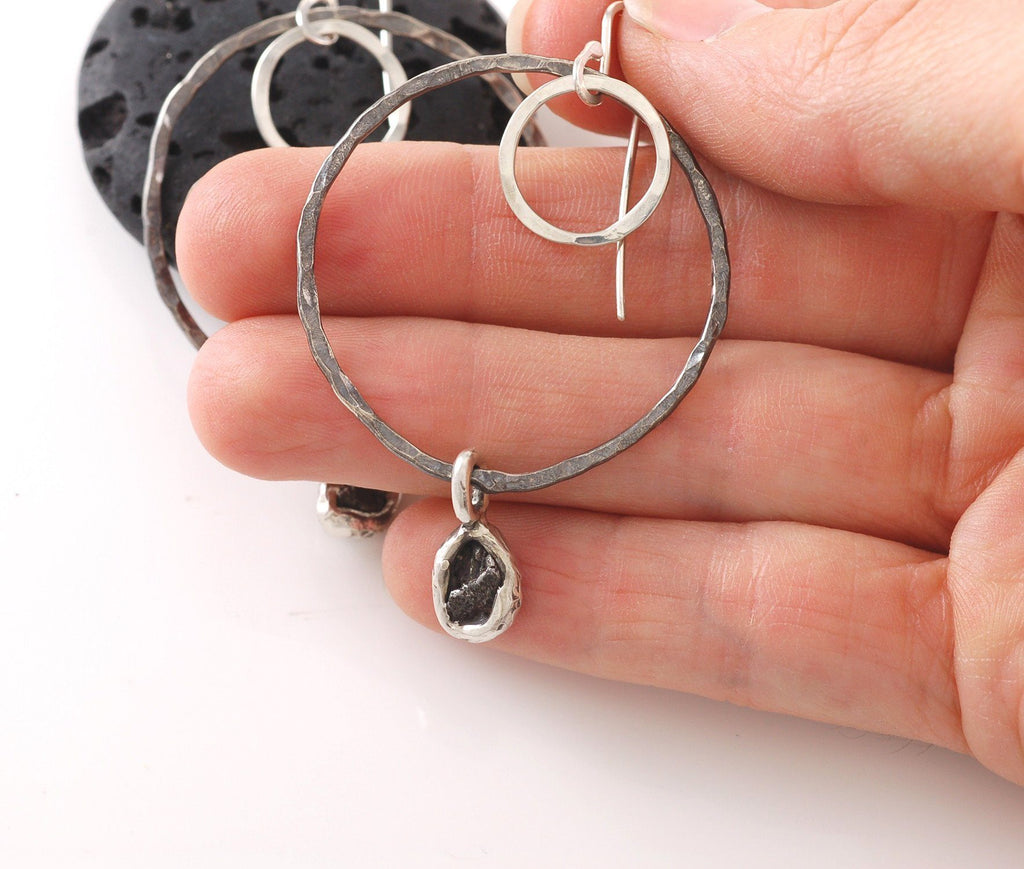 $160.00
Moon and Meteorite Earrings - Ready to Ship
Do you love staring up at the moon and delight in catching site of a shooting star? That is the inspiration for these earrings! You can wear them them on a night out or on just a casual t-shirt and jeans kind of day.
When I first started my business, I created a project for myself to make 100 pairs of earrings in 10 days - They were all different and all circles. I was thinking about my love of circles and meteorites and decided it was time to combine the two! Keep an eye out for more meteorite and moon inspired pieces.
Handmade in 100% recycled sterling silver and argentium sterling silver

Earrings measures 2 1/4" (5.5cm) from the top of the ear wire,

The large circle diameter is 1 1/4" (3.5cm) and the meteorites plus bale are 5/8" (1.5cm) long

Ready to Ship - Packaged in a box ready for giving
Ever wonder what the difference is between a meteor, meteoroid and a meteorite?
A meteoroid is the space debris/particle, perhaps from an asteroid or comet
A meteor is the flash of light we see as it comes through the earth's atmosphere (shooting star) and the meteorite is what survives!
Most meteoroids are so small they can't make it through the atmosphere and are completely vaporized.
Reviews and FAQ
Read what my customers are saying on my testimonials and reviews page. Looking for more information? Please see my FAQ page.