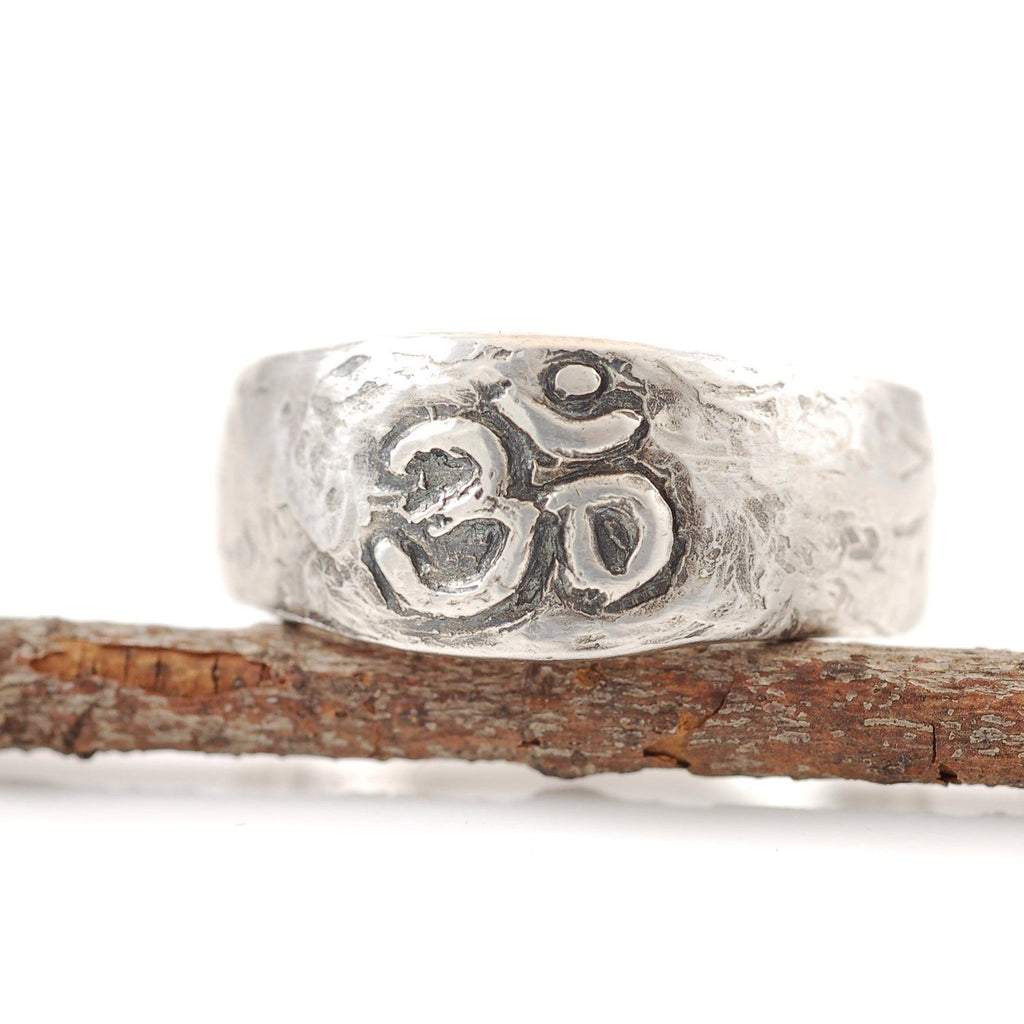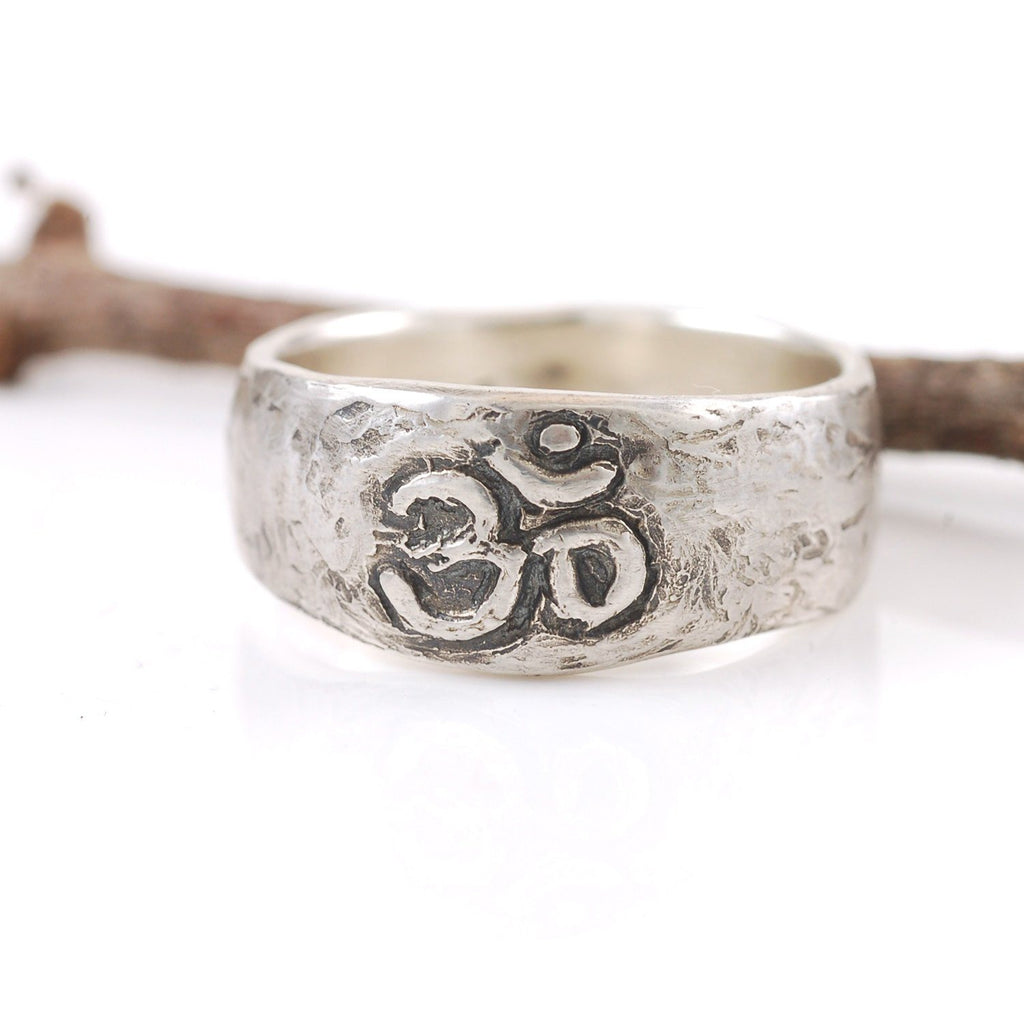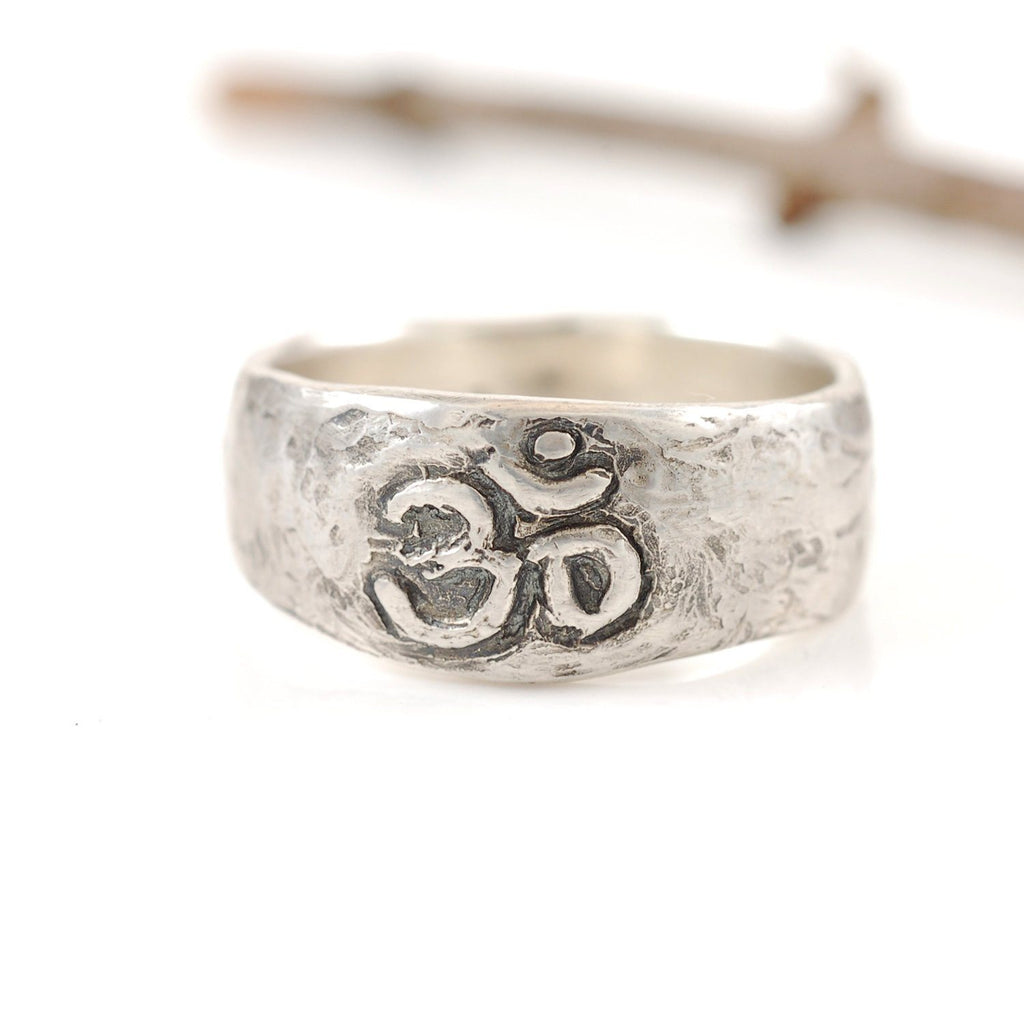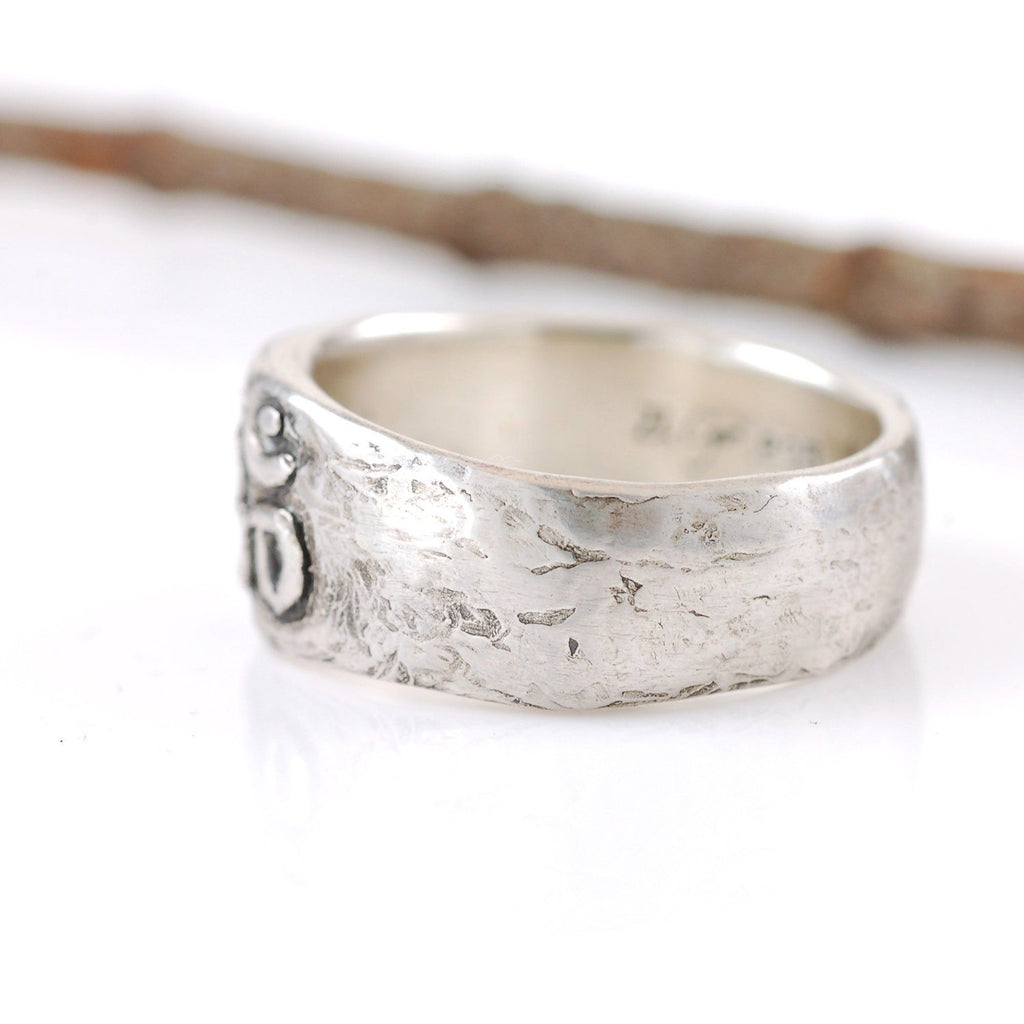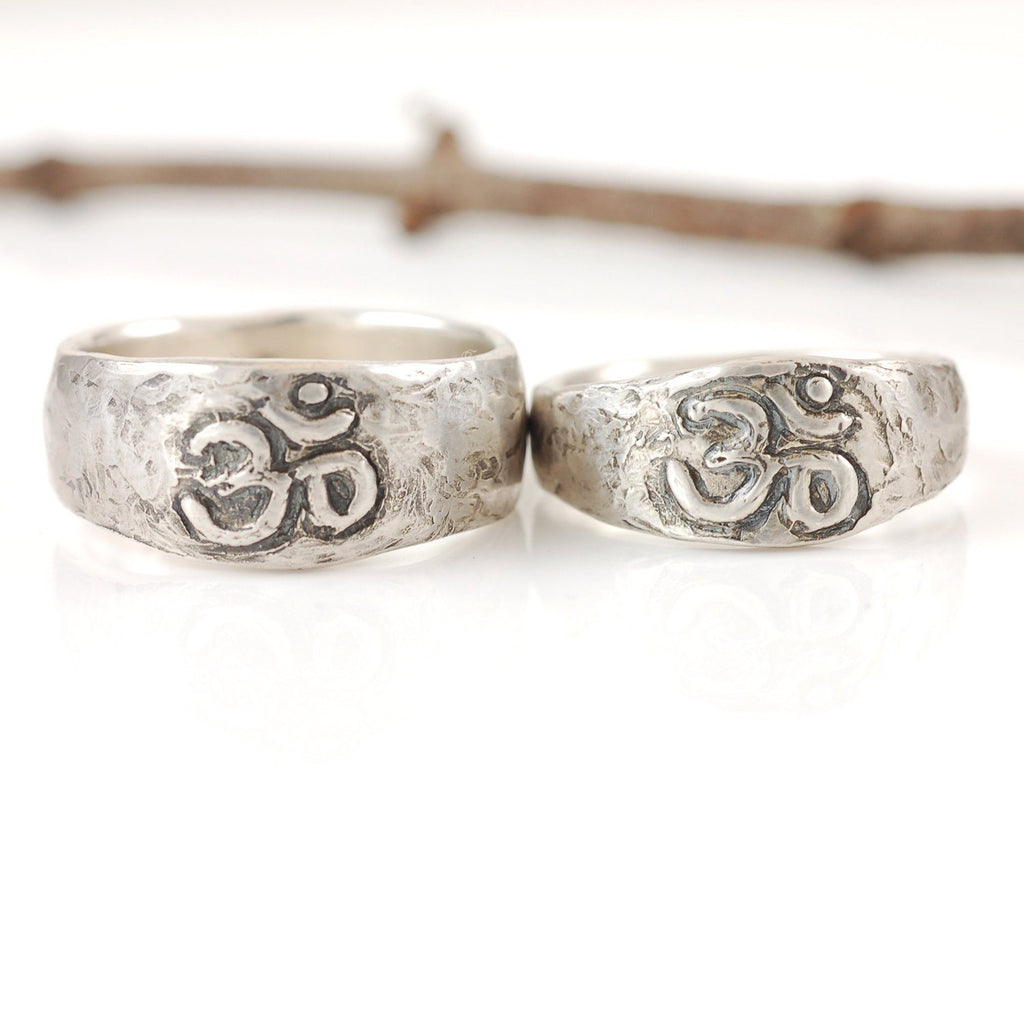 $90.00
$190.00
Om Ring - Wide Version - Sz 9 - Ready to Ship
Ready to ship - sz 9 - wide version Om Ring
What is the "om" symbol? A very basic description is that visually it stands for the 4 states of consciousness: the waking state, the dream state, deep sleep and then the higher consciousness which is symbolized by the dot in the upper right. The crescent shape directly under the dot is the veil of reality between us and that higher consciousness. The symbol comes from the Hindu tradition and is found in many things based on yoga.
Besides being an artist and making jewelry I am also a yoga teacher. I've been practicing yoga for years, and teaching yoga for a few years too. It creates a nice balance to making rings all day and, of course, is great for stretching out after sitting at a work bench.
The Om ring in the photos is palladium sterling silver and has a soft, lightly distressed texture all the way around the band so a little wear will just blend right in! A patina has been added to highlight the om. It can be finished in satin or shiny. This listing is for a made to order om ring in the wide version. The last photo shows it paired with the narrow version.
1% of all Yoga Inspired Rings goes to the Satchidananda Ashram in Yogaville 
Reviews and FAQ
Read what my customers are saying on my testimonials and reviews page. Looking for more information? Please see my FAQ page.