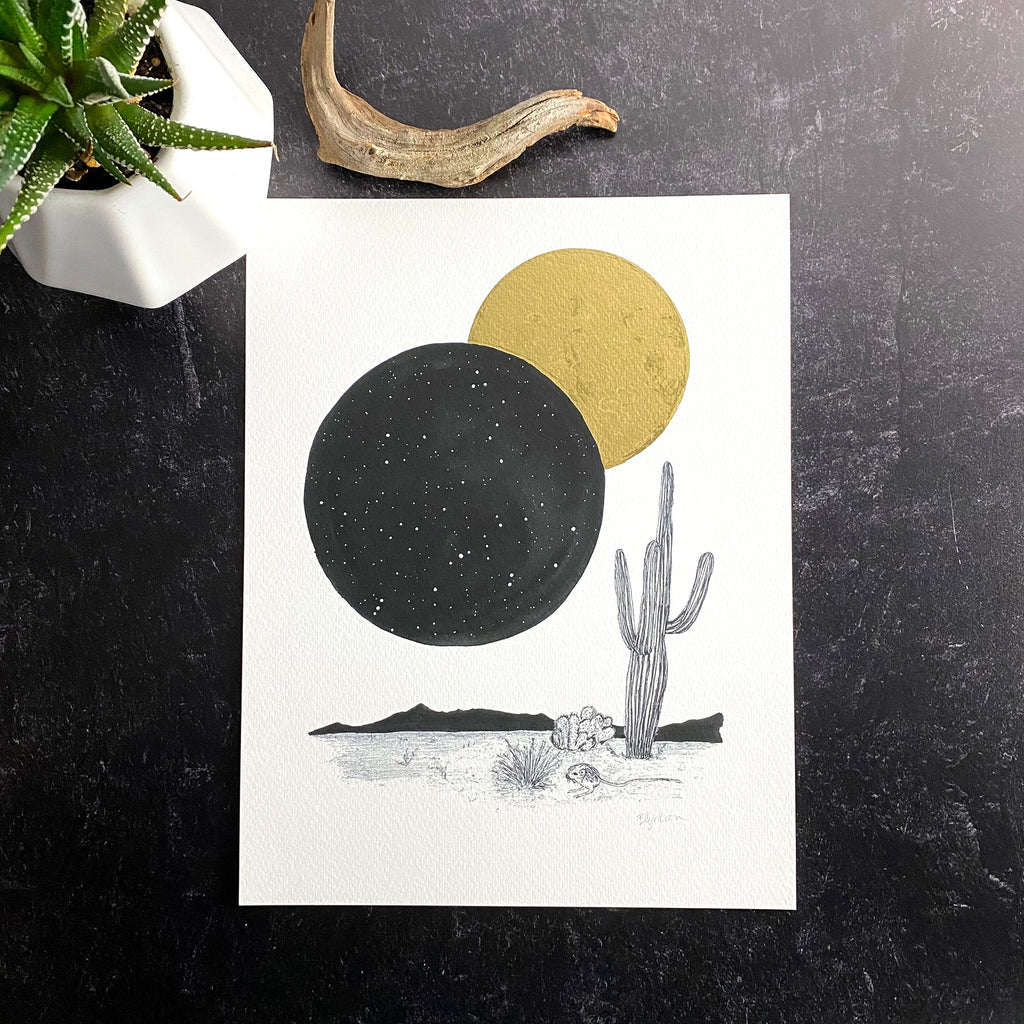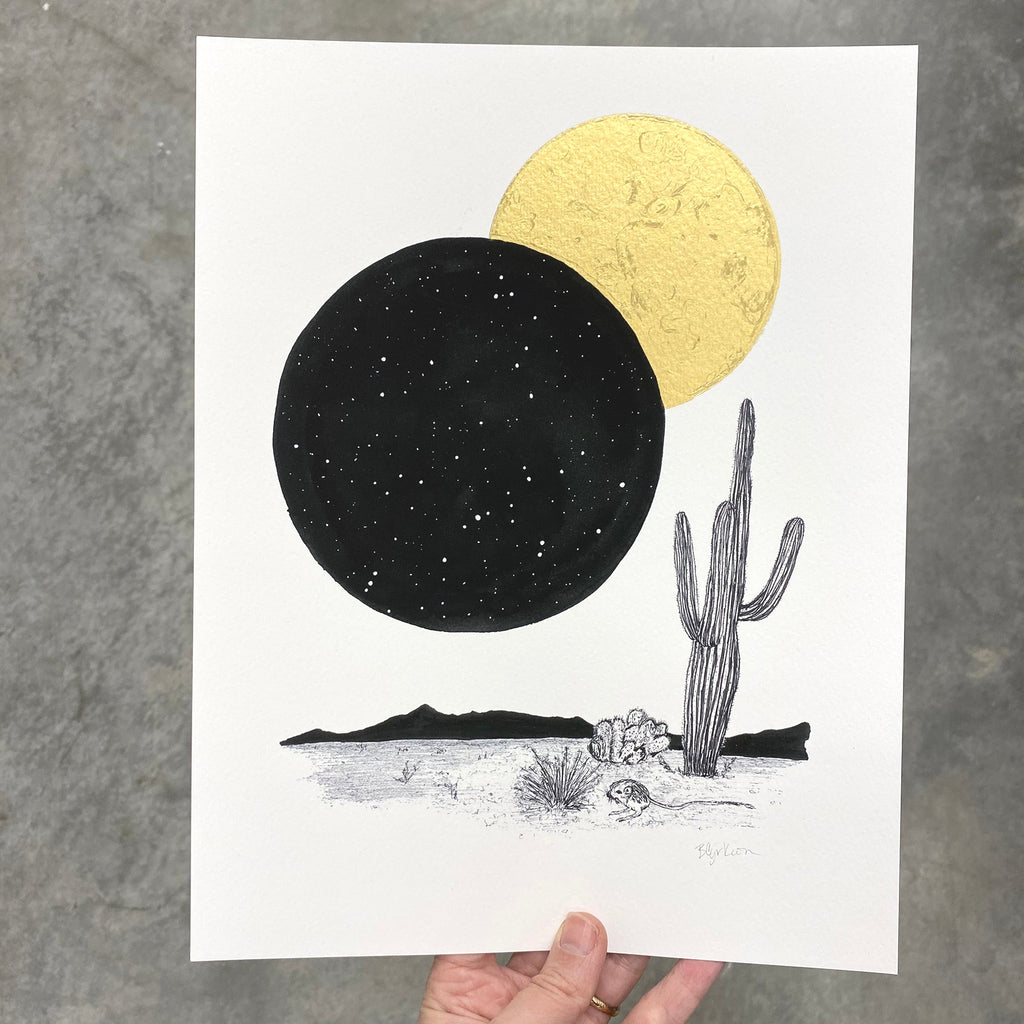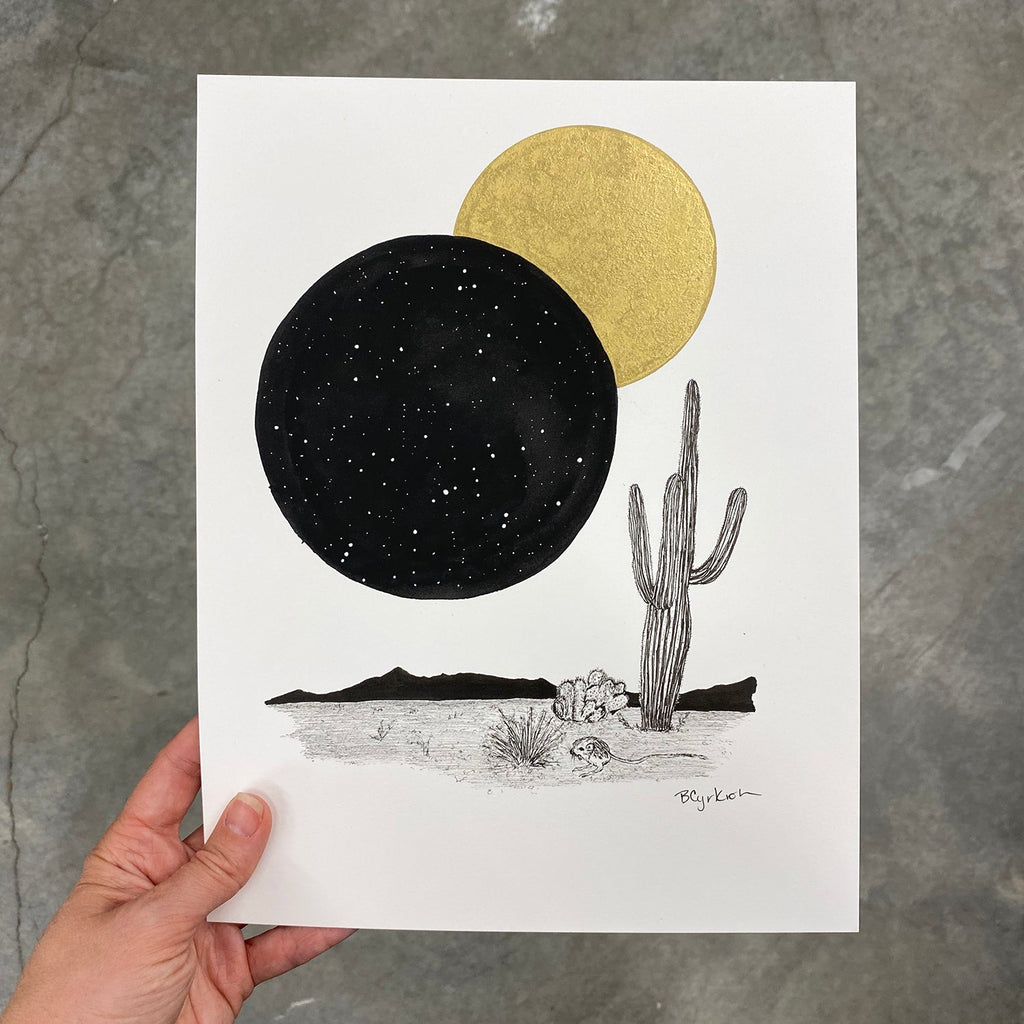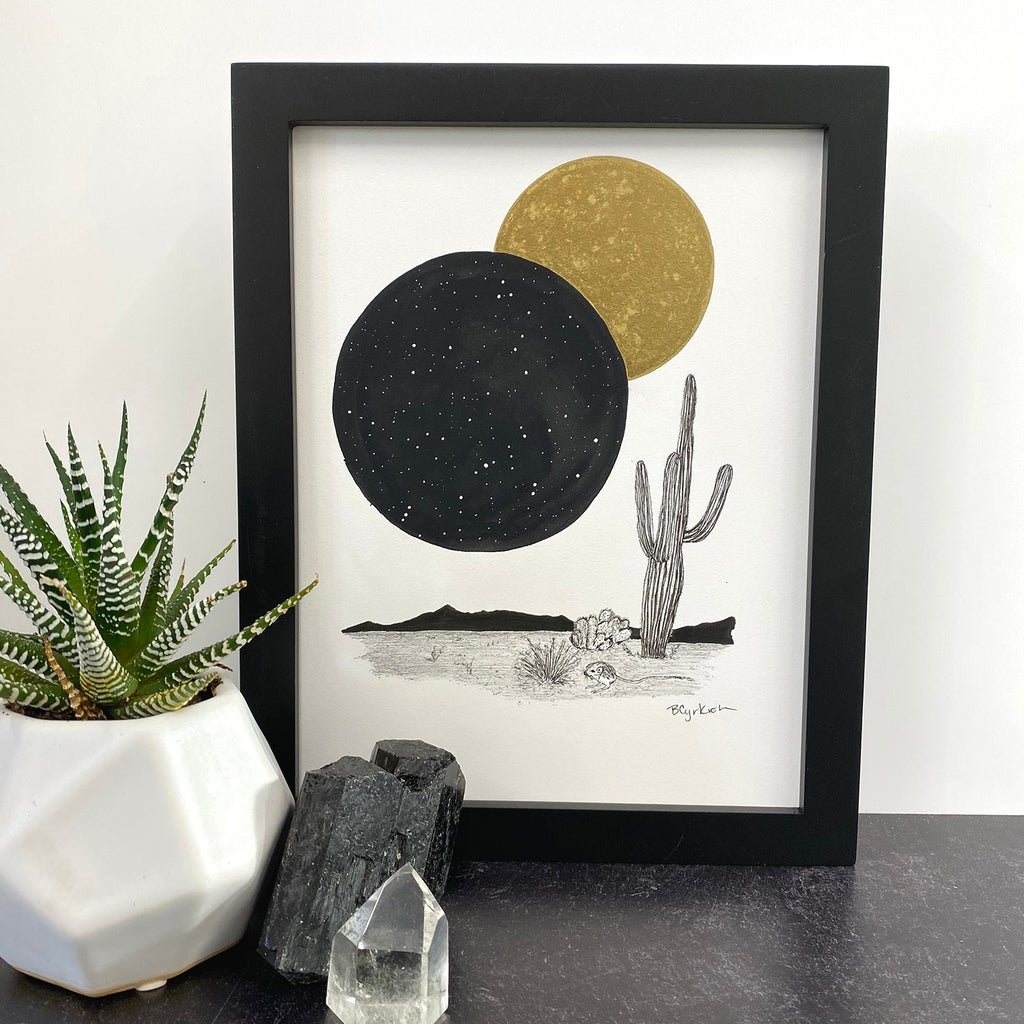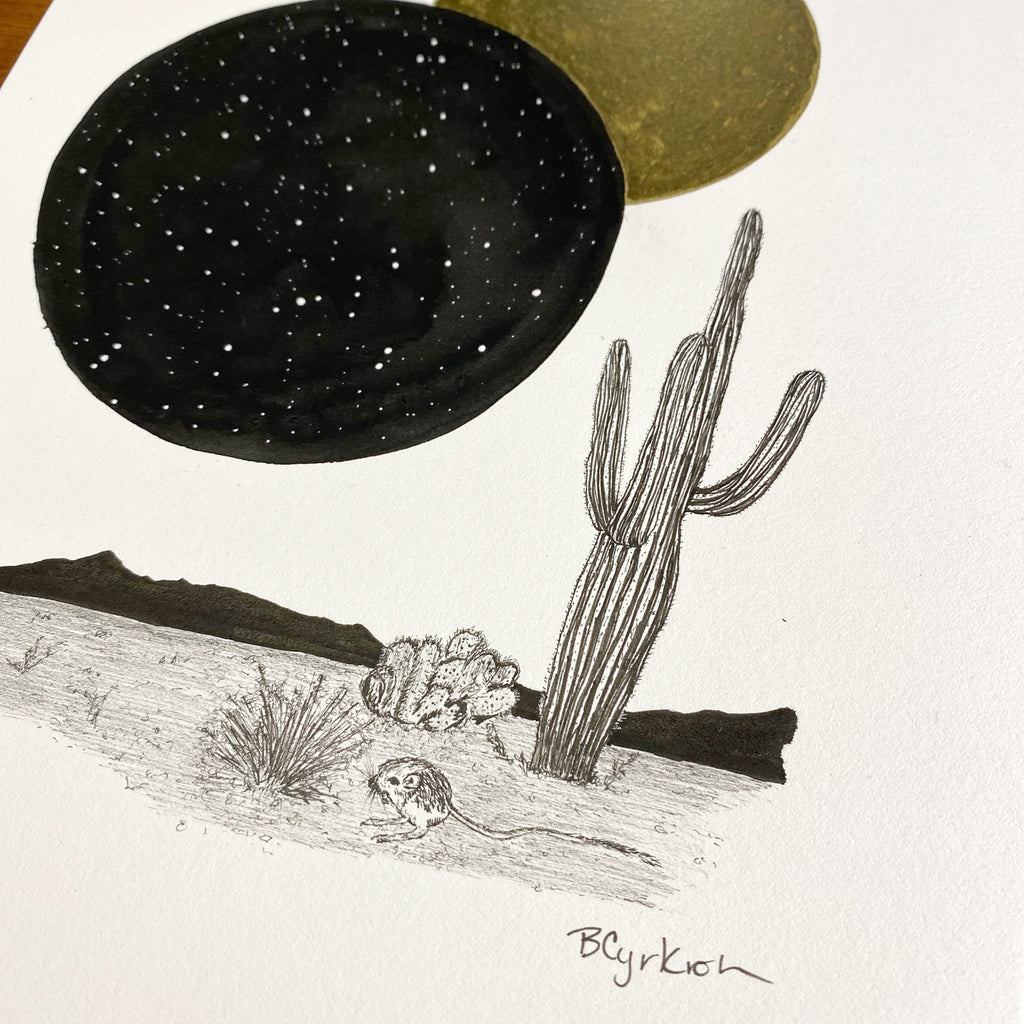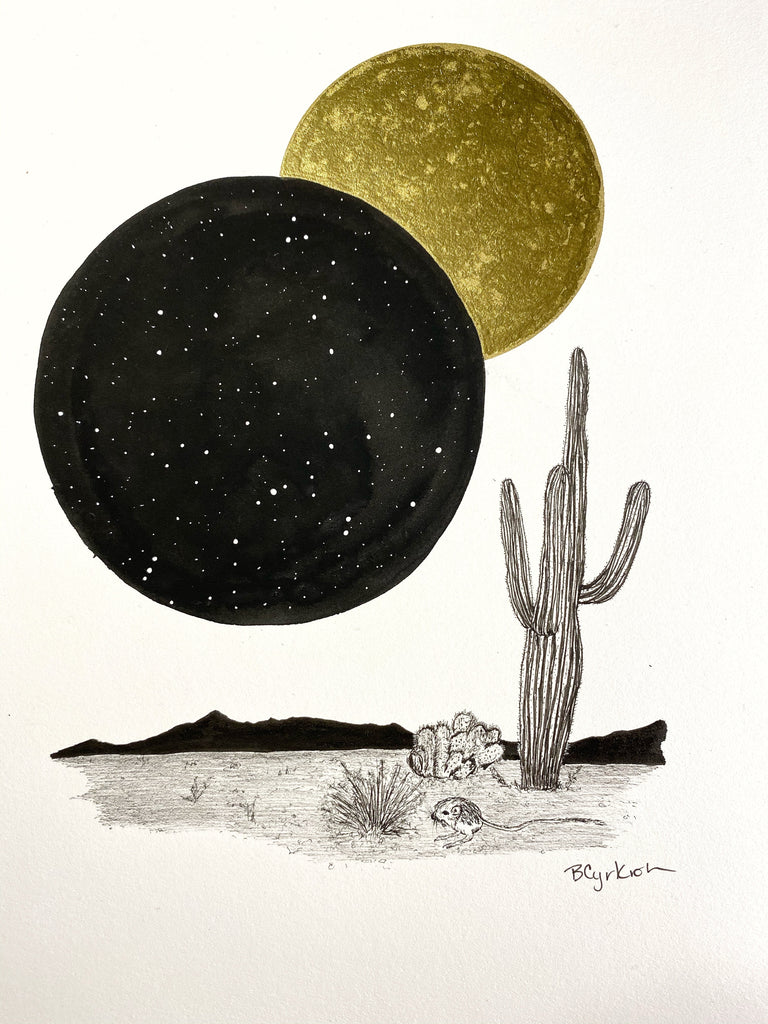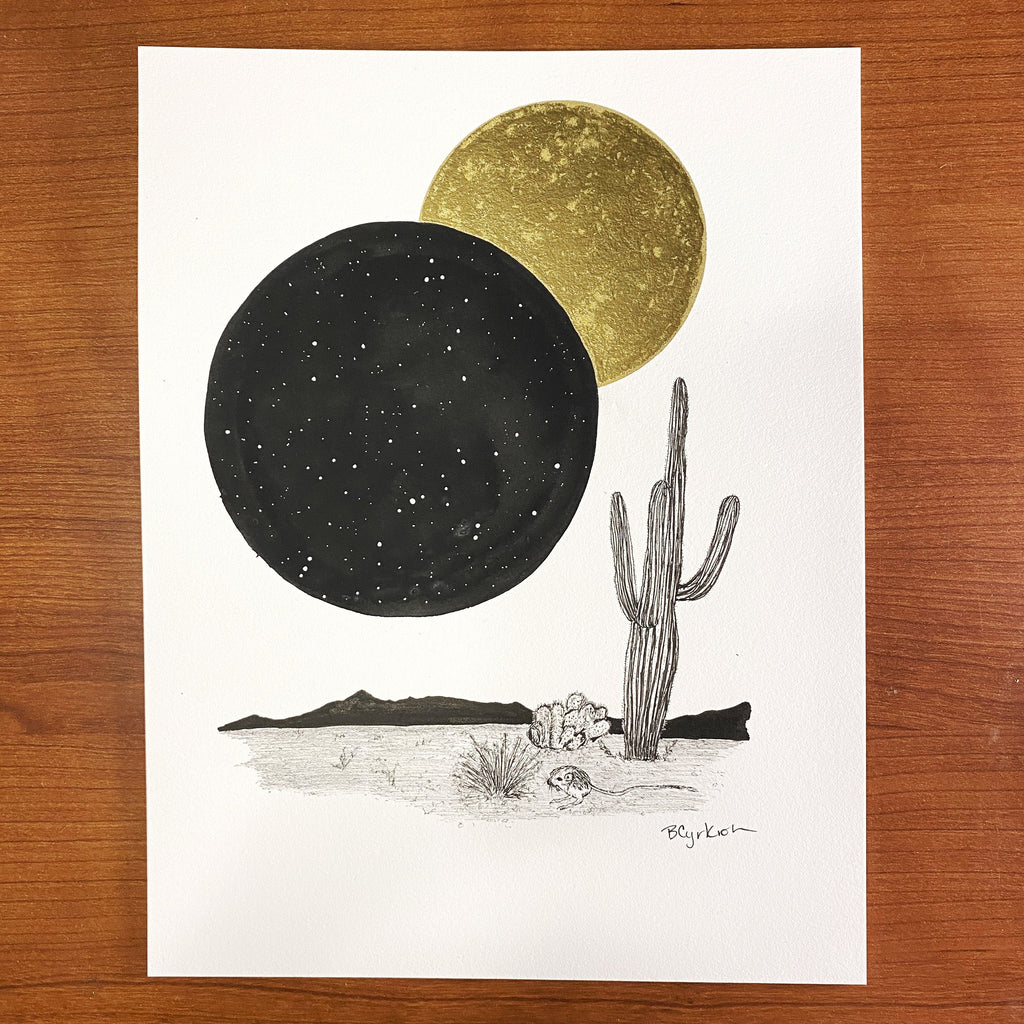 $40.00
Rodent - Art Print - Ready to ship 8.5 x 11
8.5 x 11 ready to ship print
-------
Inktober 2020 - Day 6 - Rodent
This piece is inspired by the super cute Kangaroo Rat that lives in the Sonoran Desert. I adore the PNW, but there is something super special about the desert that I also really love, in very small doses. I'm always really happy to come back to the lush green and abundant water after a week in the desert.
The constellations are the Serpens - the kangaroo rat is totally awesome and will jump up and kick a striking rattlesnake. Though they seem like very much a helpless prey animal, they are phenomenally equipped to evade and fight back against predators, especially snakes.
Constellations also included Scorpio, because that is always fun with a desert scene, and Libra, because it's Libra Season! And Ophiuchus because it's just kind of there with all the others.
*frame not included  - first 2 photos show a test print, (size of the border may vary slightly) the others show the original
Each print is hand signed by the artist. The metallic is added by and requires an extra day before shipping.
They are printed on archival, acid free paper- 100% cotton, cold press natural (no whiteners) - it matches the paper I use for most of my original drawings. And cotton is a more sustainable, eco friendly alternative to wood pulp.
Printed in my studio with an Epson SureColor p800 with UltraChrome HD ink
Reviews and FAQ
Read what my customers are saying on my testimonials and reviews page. Looking for more information? Please see my FAQ page.