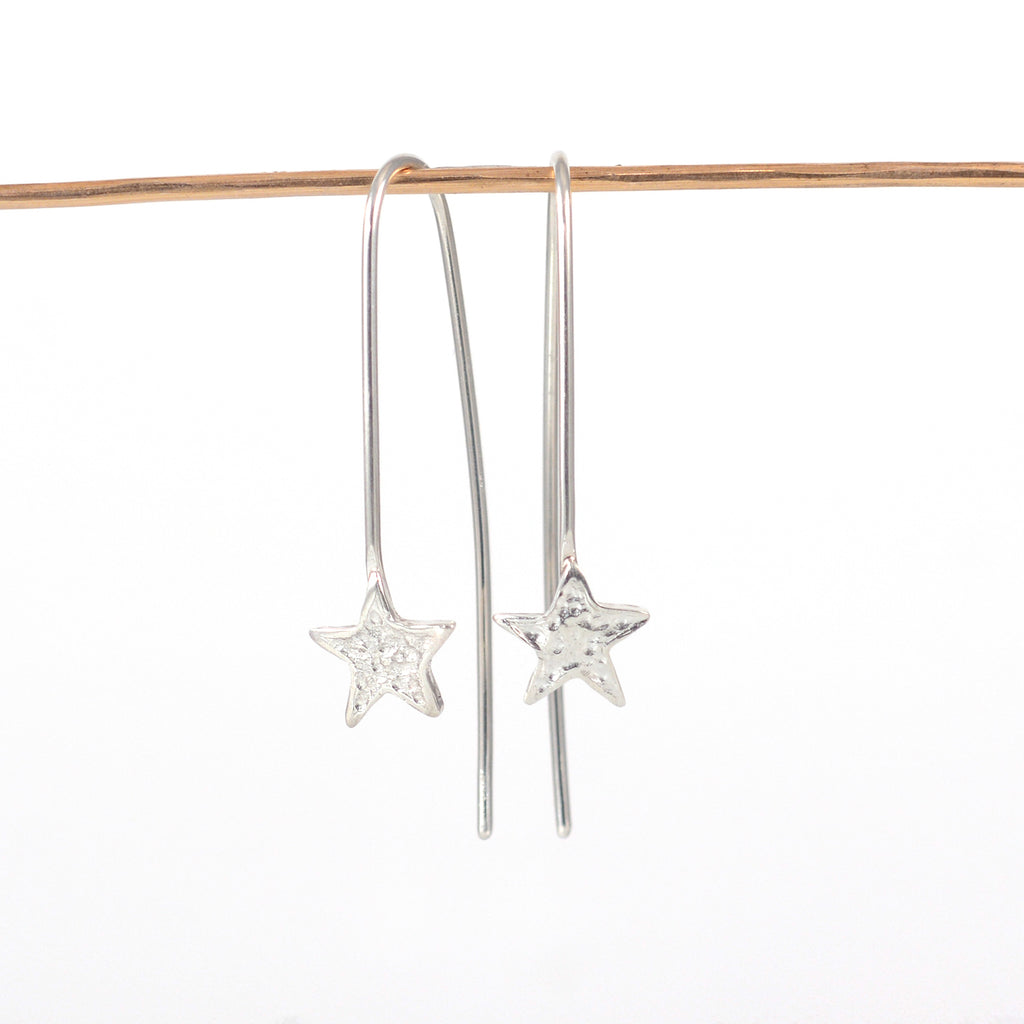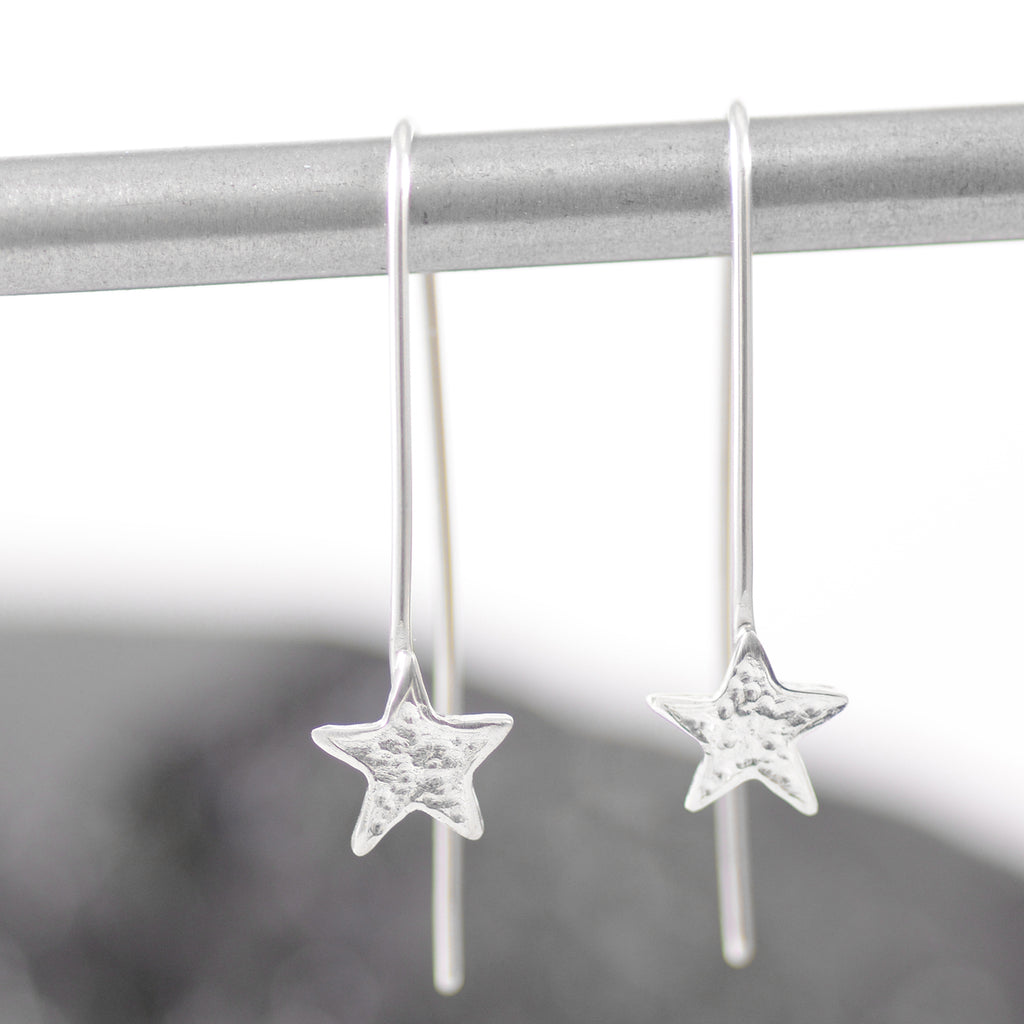 $65.00
Shooting Star Earrings - textured sterling silver drop dangle earrings
I love stars and occasionally make some different star earrings. These don't last long! This pair is finished with a light texture and shiny! What?! Shiny with no patina? It just seemed fitting for this pair. 
From the top of the ear wire to the bottom of the star is approx 1". The star is just under 8mm
Reviews and FAQ
Read what my customers are saying on my testimonials and reviews page. Looking for more information? Please see my FAQ page.