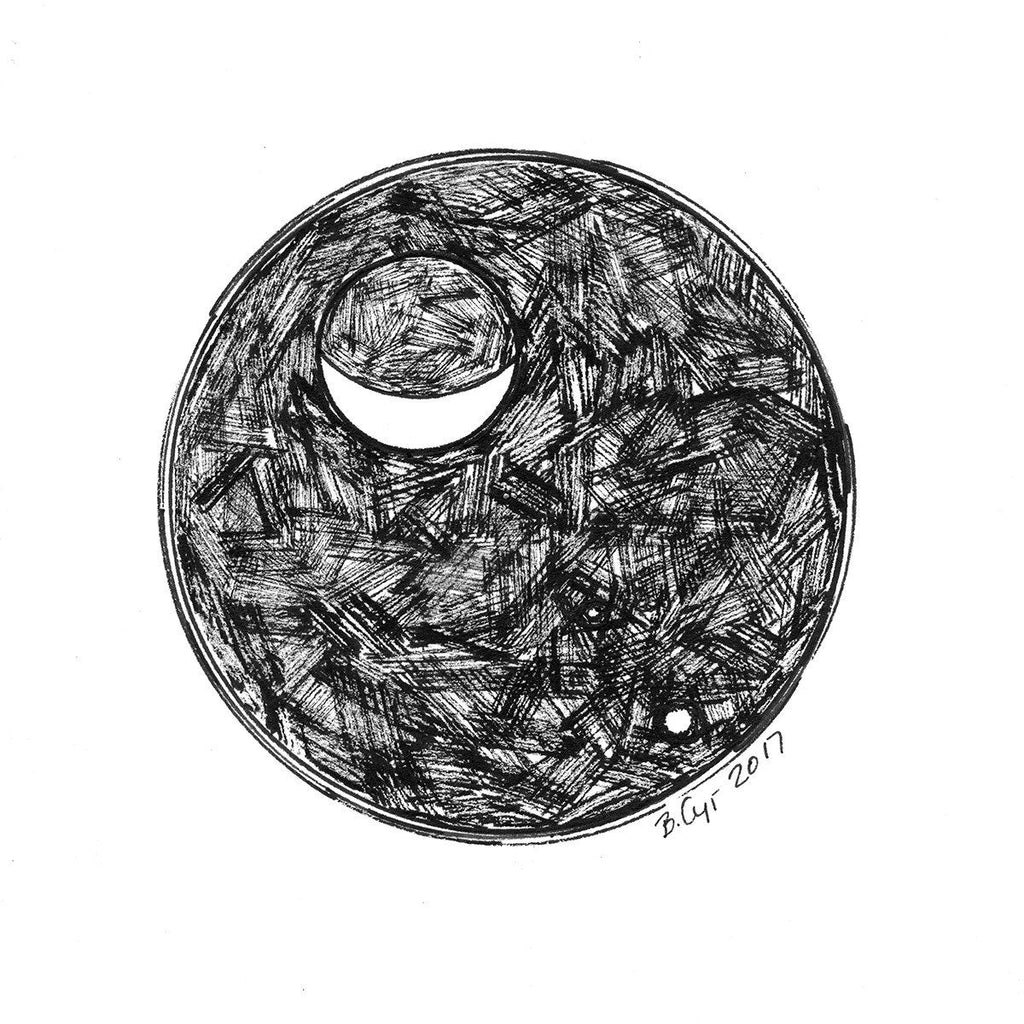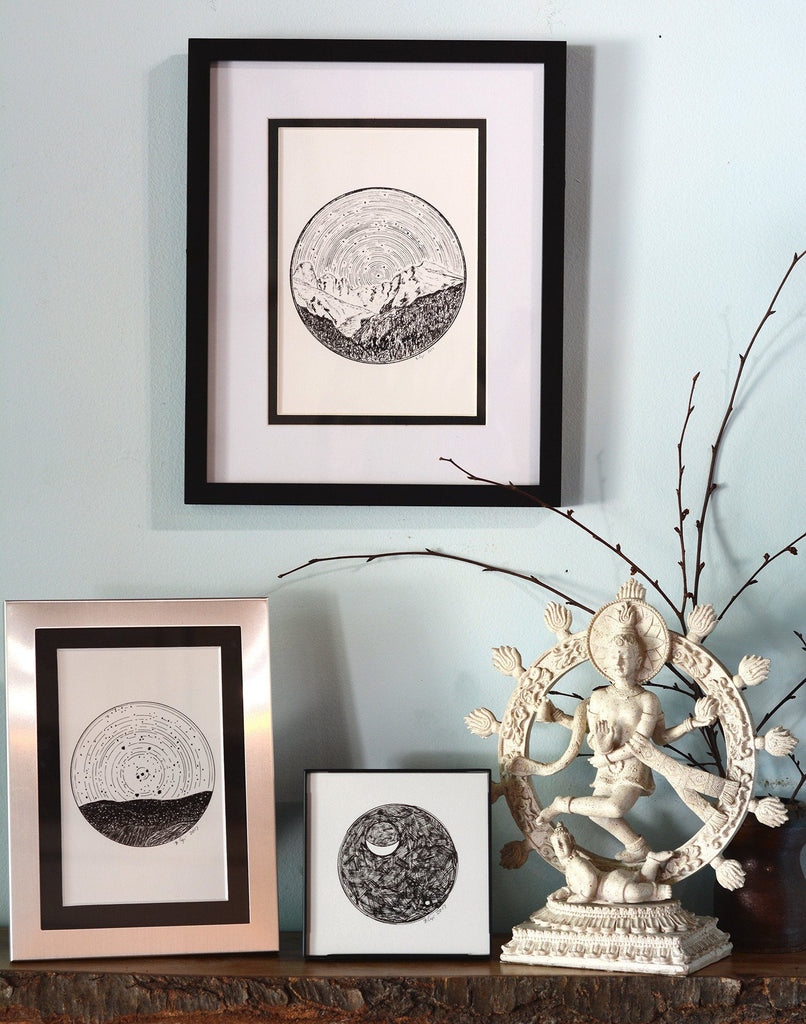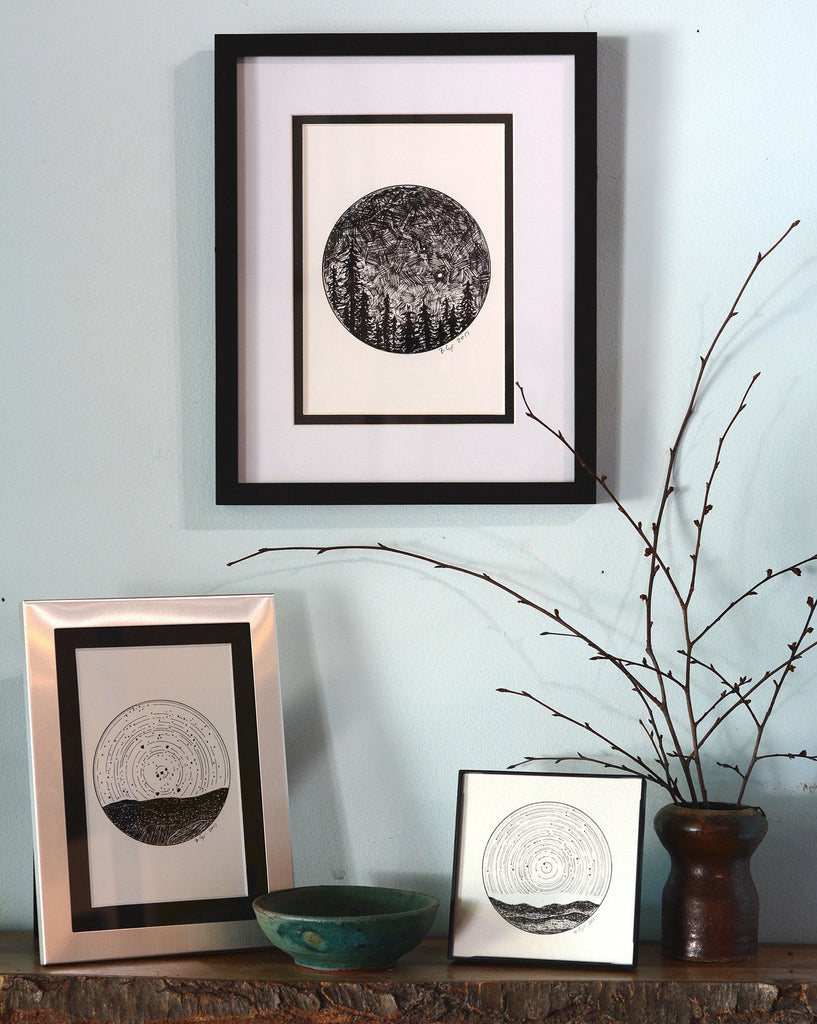 $25.00
$30.00
Original Drawing - Dark Sky - The Moon, Venus and Mars #2
This drawing is not actually sold, but I can't currently find it! If you're interested in it, let me know. It may be stashed at home and not with me at the studio. 
The beginning of February had some beautiful inspiration with the moon and planets hanging out together. This drawing includes the sweet Crescent moon, Venus and Mars.
The first image shows the image for this listing, the last couple photos show lifestyle shots of similar prints in different combinations and sizes (5" x 7", 4" x 6" or 4" x 4"). 
Drawing #32/365 of my Drawing a Day project
This is an original drawing on acid free, 100lb 4" x 4" square paper - sweet little drawing.
Original artwork 2 5/8" in diameter 
4" x 4" square 100lb paper
Drawings come in an archival safe plastic sleeve with optional acid free foam board.
Signed and dated 2017

Please allow 1 - 2 days for shipment unless ordered with other items that take longer.
Prints will not be available for this drawing, just the original! 
Reviews and FAQ
Read what my customers are saying on my testimonials and reviews page. Looking for more information? Please see my FAQ page.