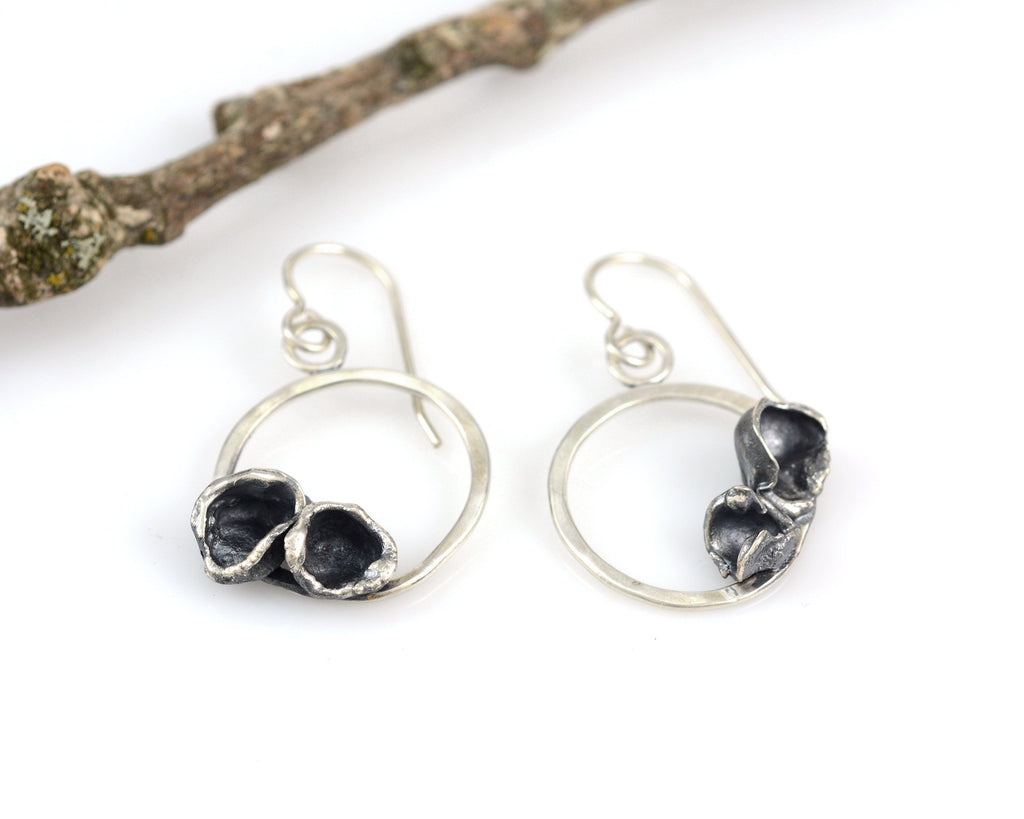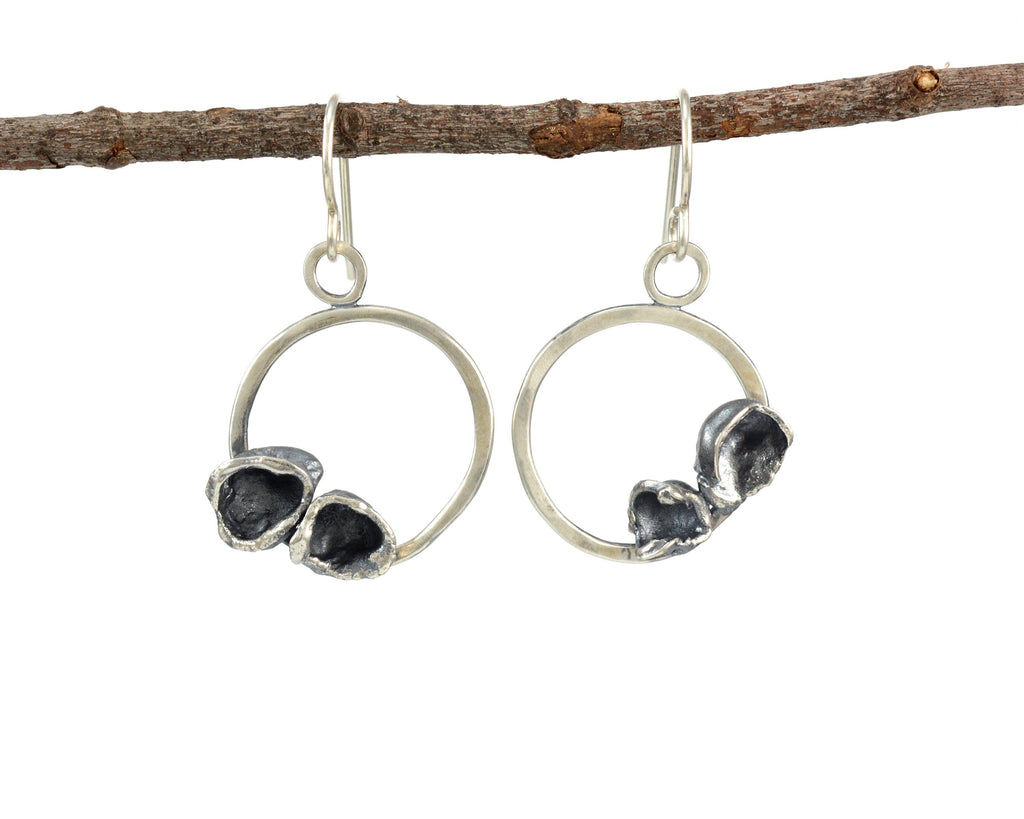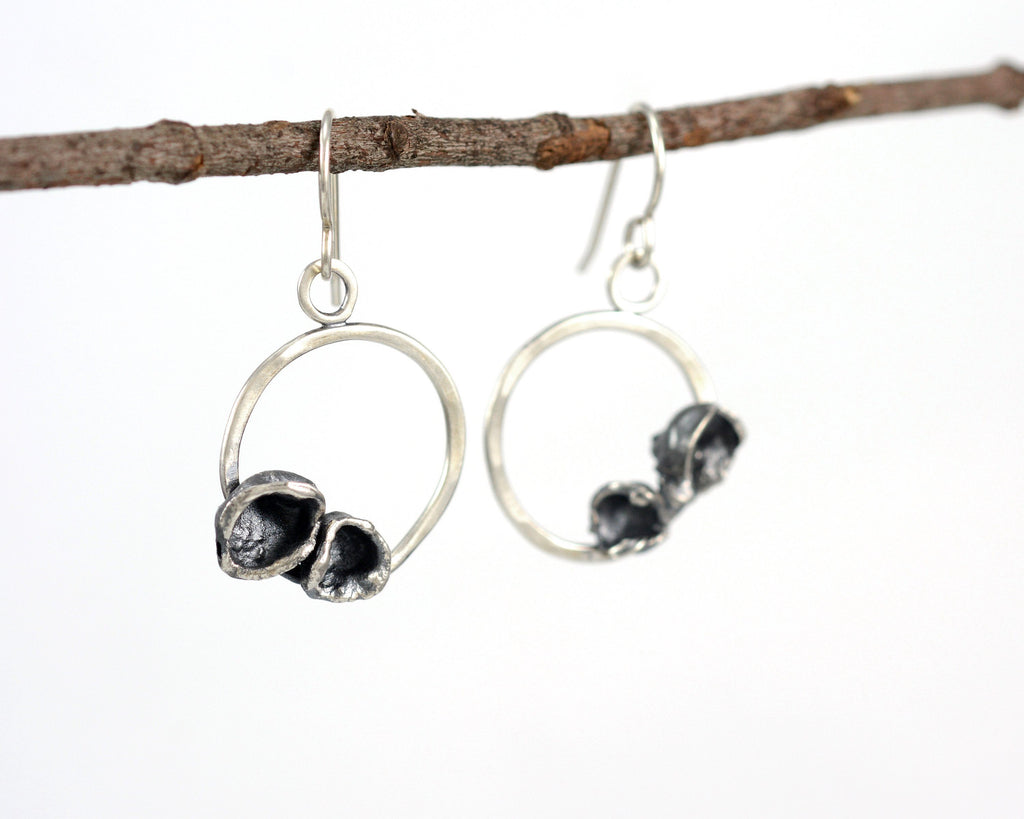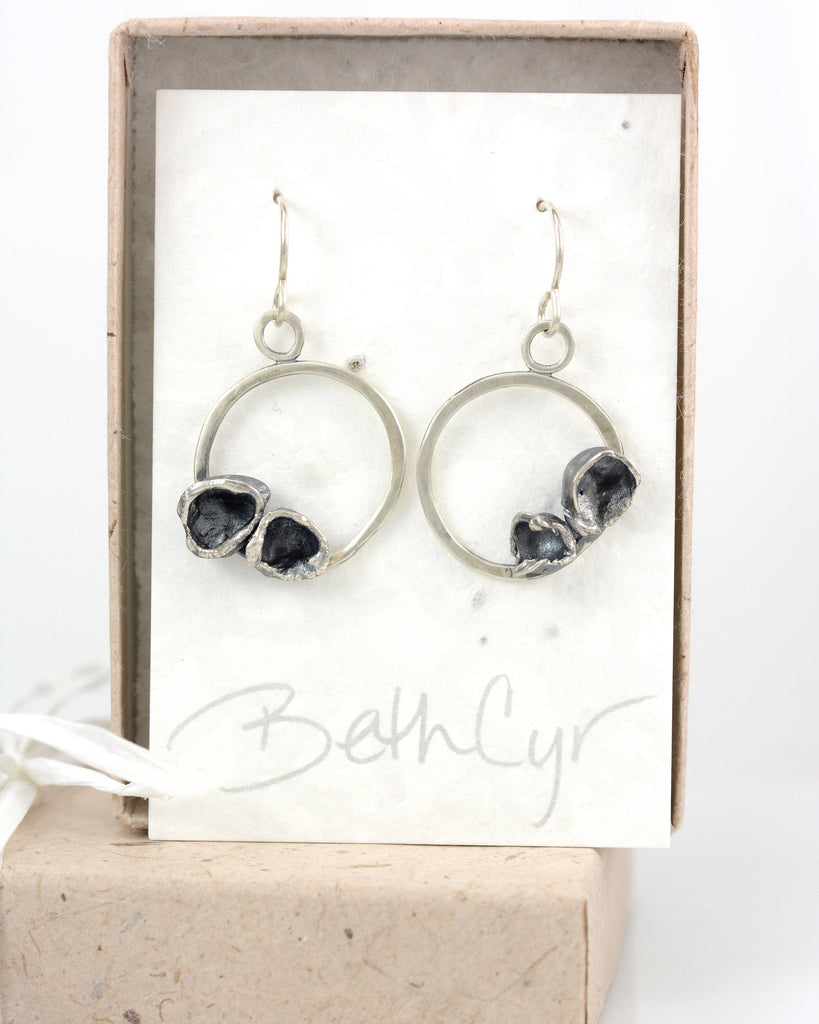 $55.00
Water Cast Blooms on Small Circle Earrings in Sterling Silver #30 - Ready to Ship
I had a little stash of water cast silver bits and finally decided to do something with them. I love the truly random and organic forms that get created by pouring molten silver in water. 
Made in 100% argentium sterling silver 
Approx. 20mm wide (3/4") at the widest
37mm ( 1.5") in length from top of ear wire
Ready to ship - Packaged in a box ready for giving
*Part of my 100 earrings in 10 days project.
Reviews and FAQ
Read what my customers are saying on my testimonials and reviews page. Looking for more information? Please see my FAQ page.