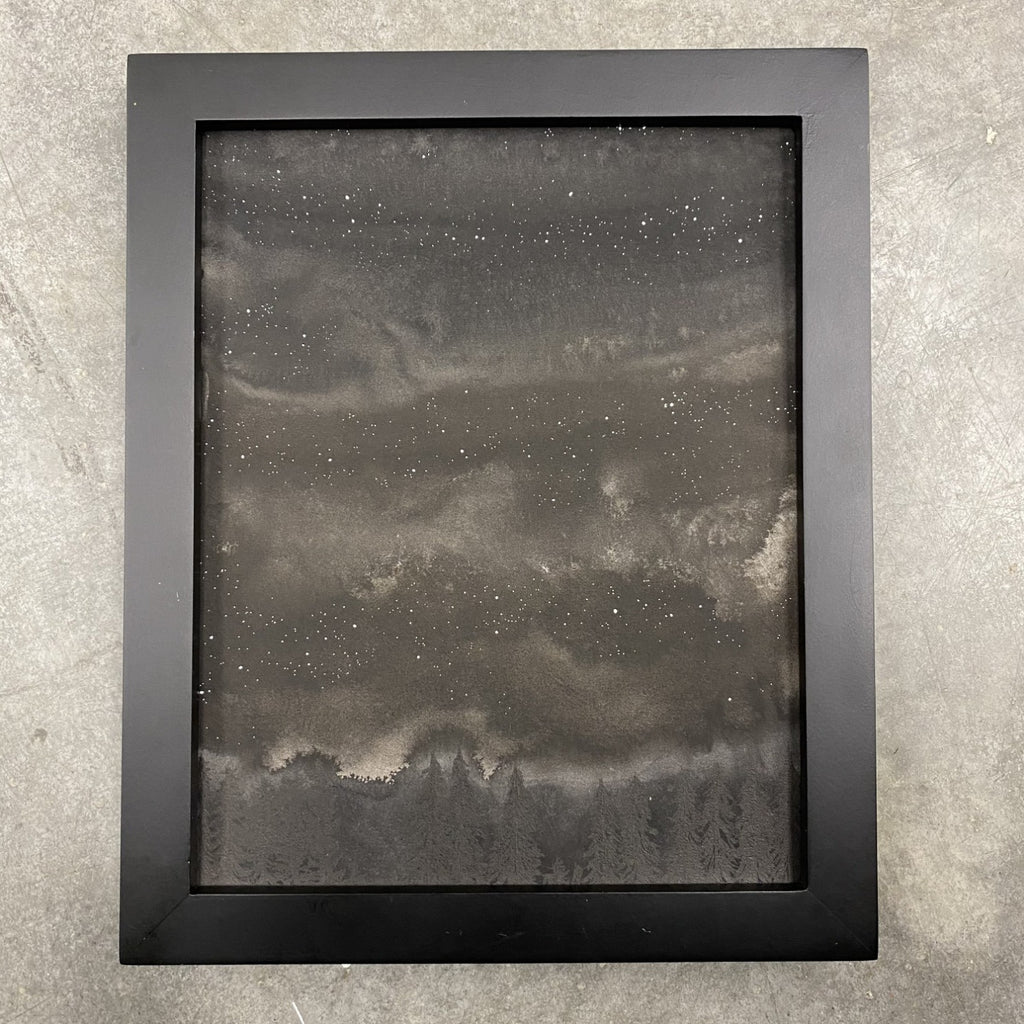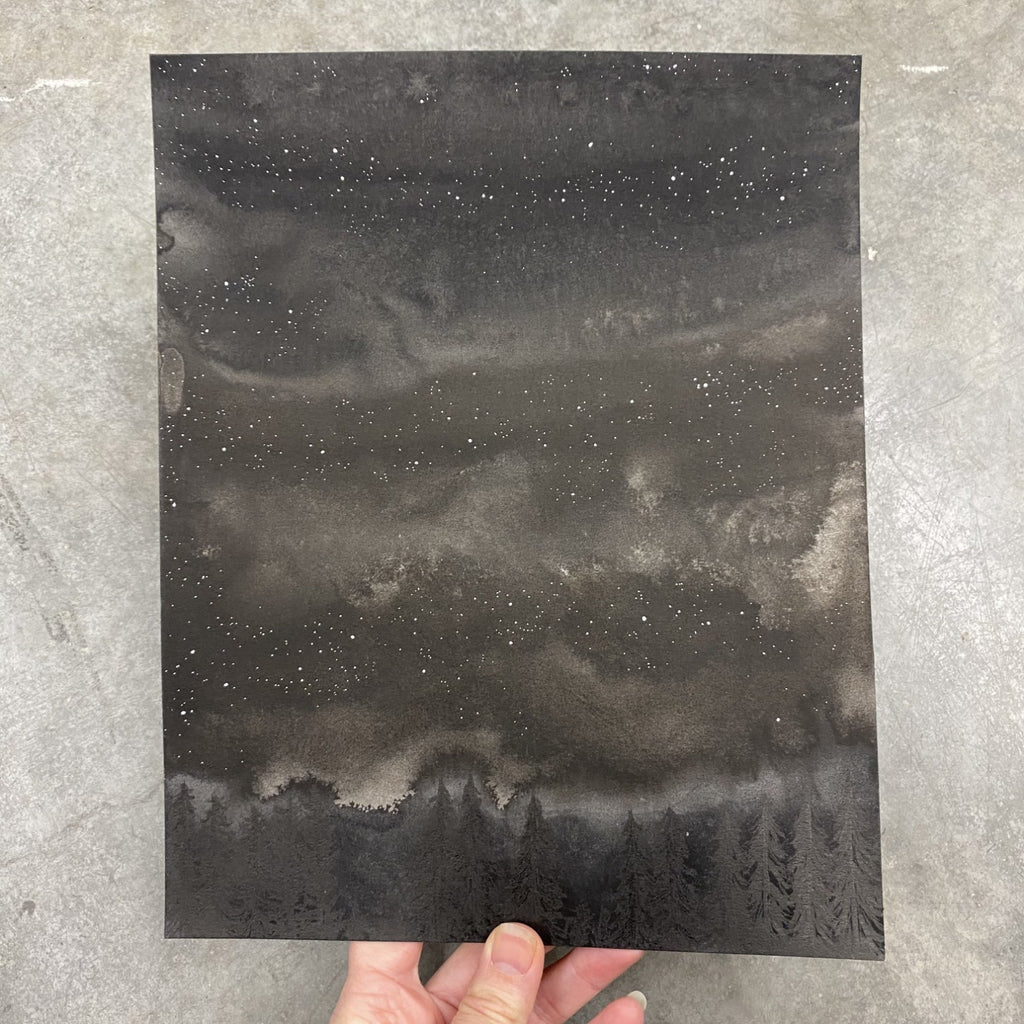 $125.00
Winter Night Sky 21 - Cloud and star layers - 8 x 10 - Original Drawing
Winter Night Sky Series - Inspired by a wide open sky filled with clouds, stars or both
So many nights it will be clear and then clouds start to roll in, cover and separate showing the stars in between. Always with the tree silhouetted wall as the base.

The nature of ink on  paper causes it to curl slightly, it flattens just fine once framed.
 *frame not included
Original drawing
8x10
heavyweight mixed media paper, 100% cotton, acid free, natural white
black and white inks
Reviews and FAQ
Read what my customers are saying on my testimonials and reviews page. Looking for more information? Please see my FAQ page.