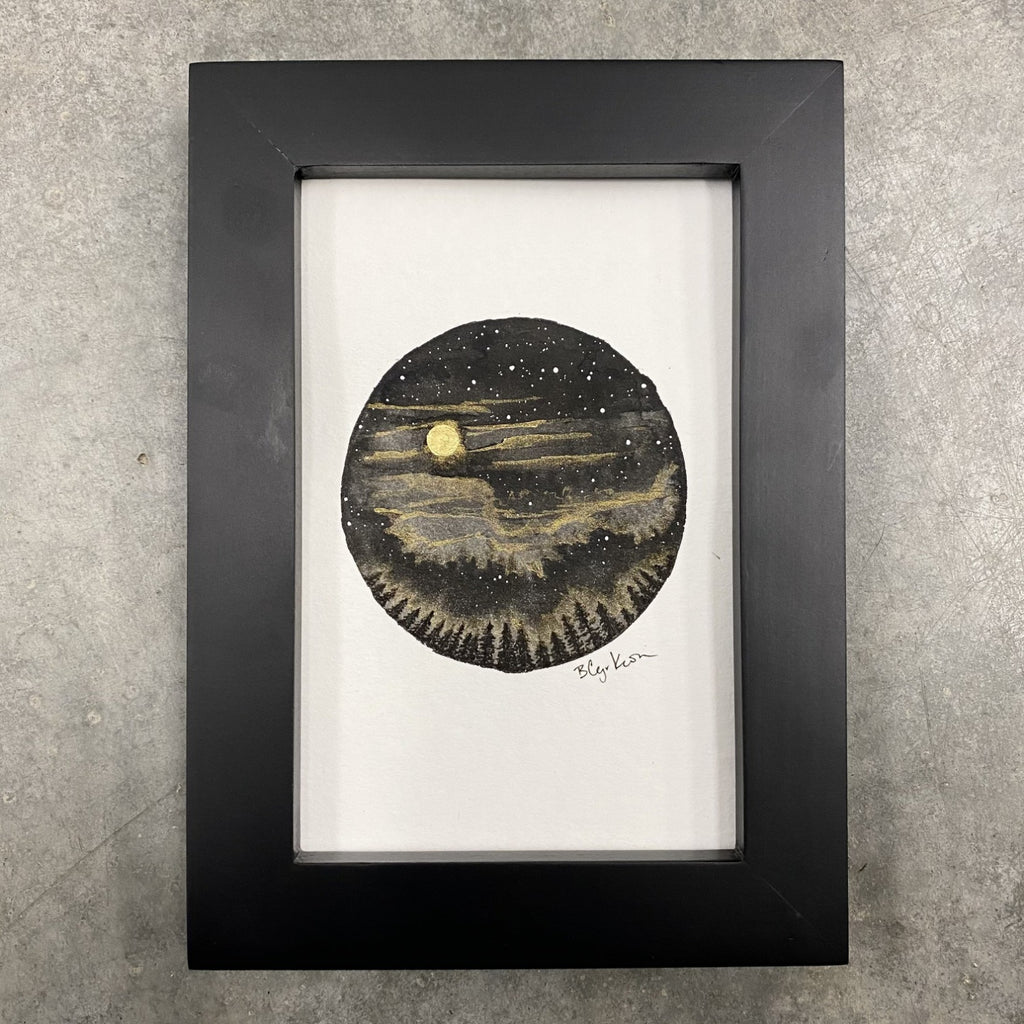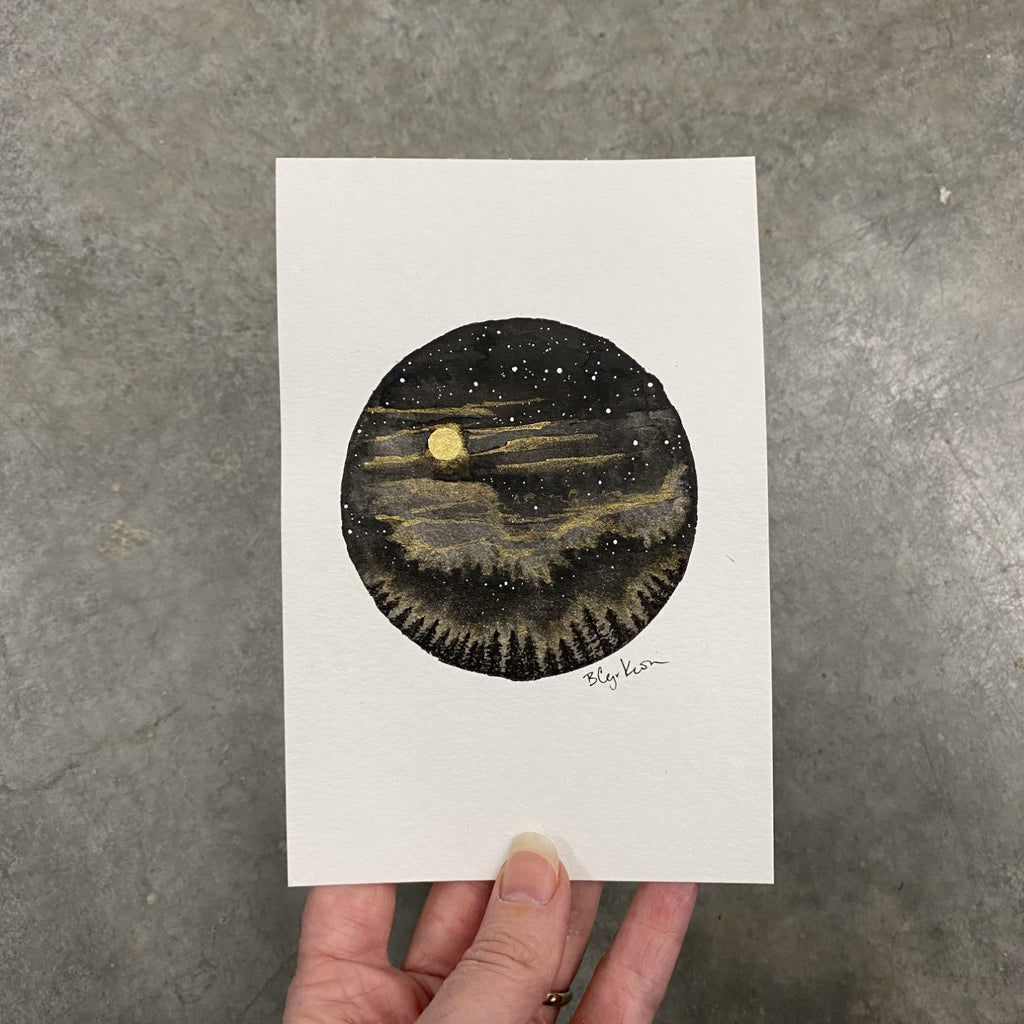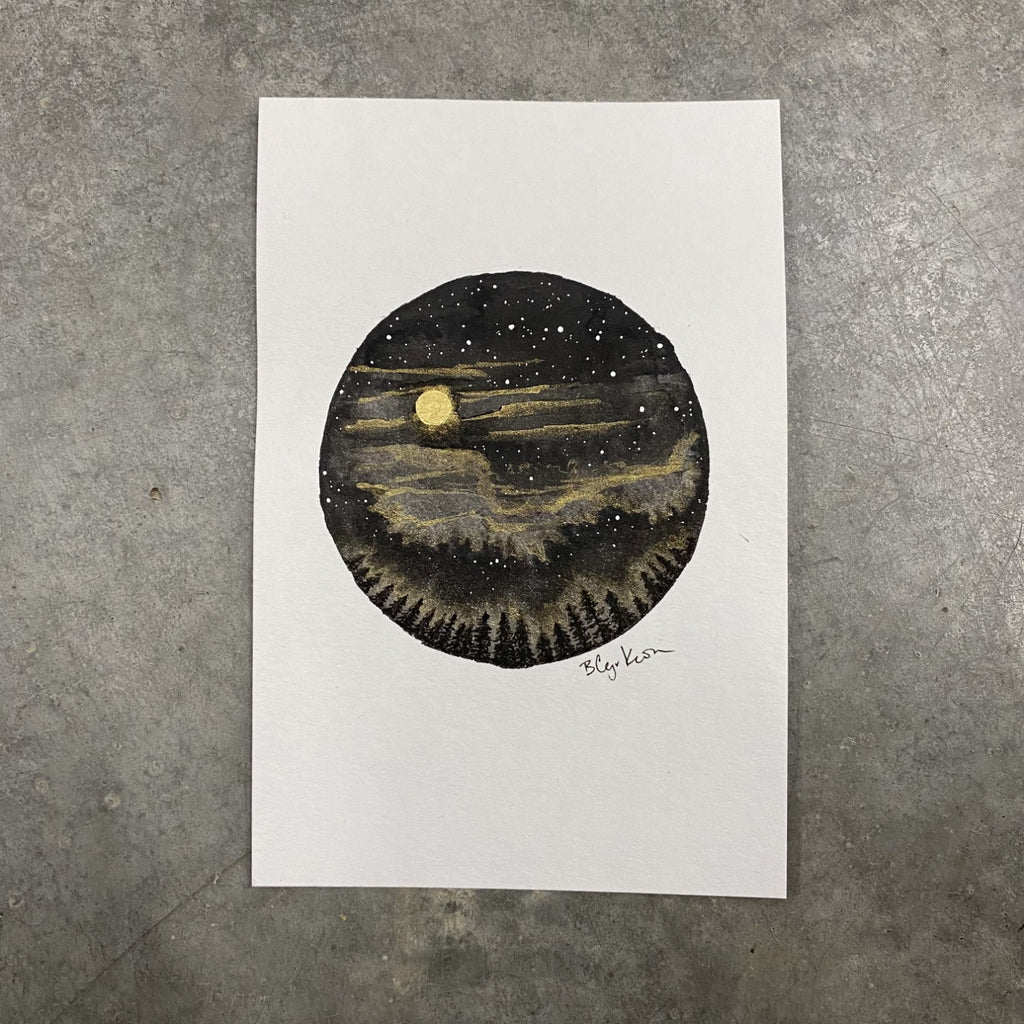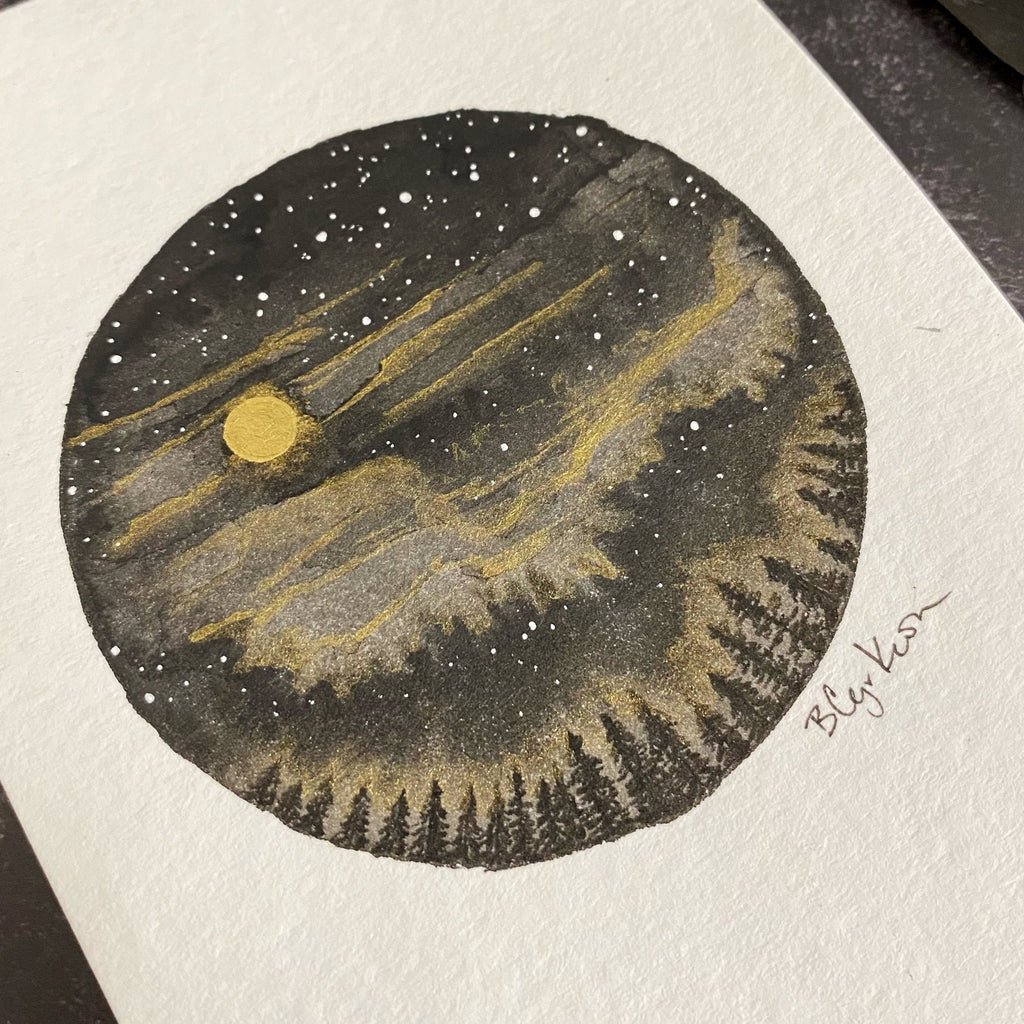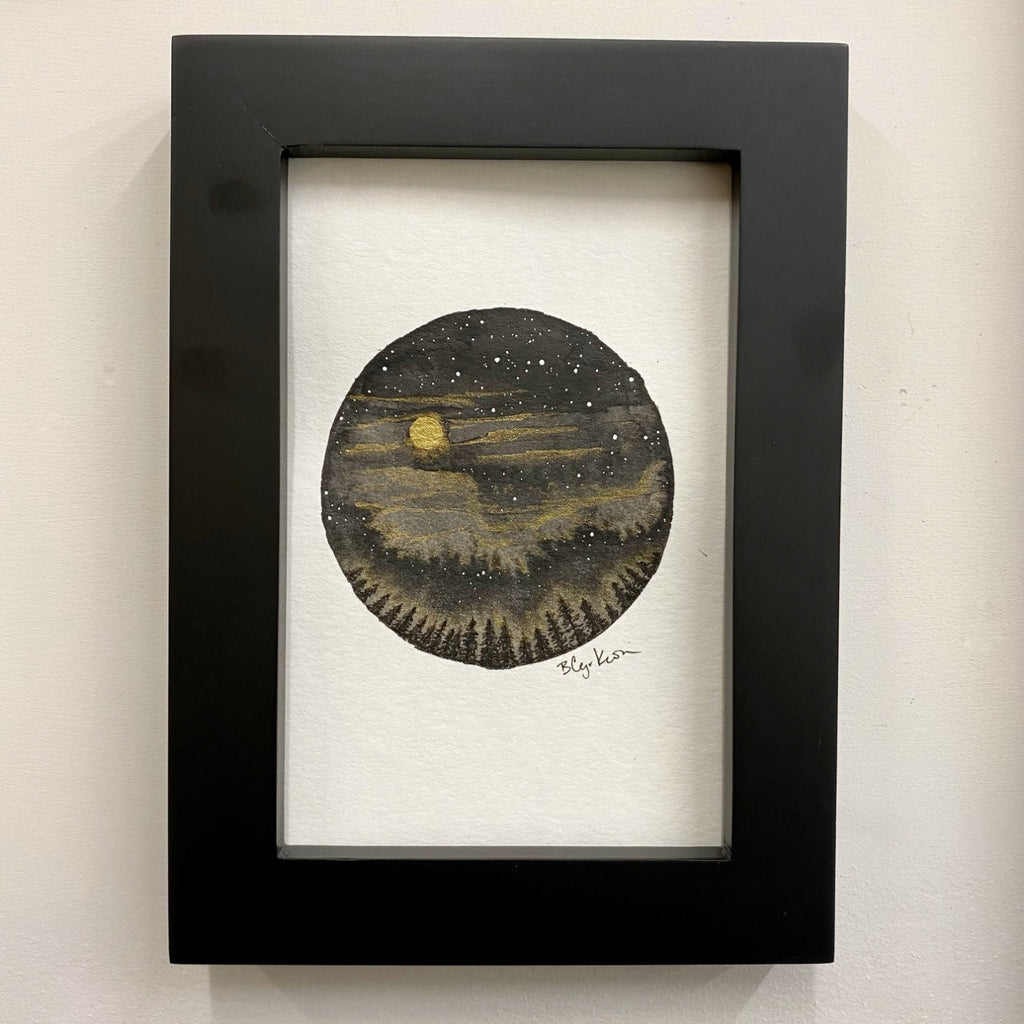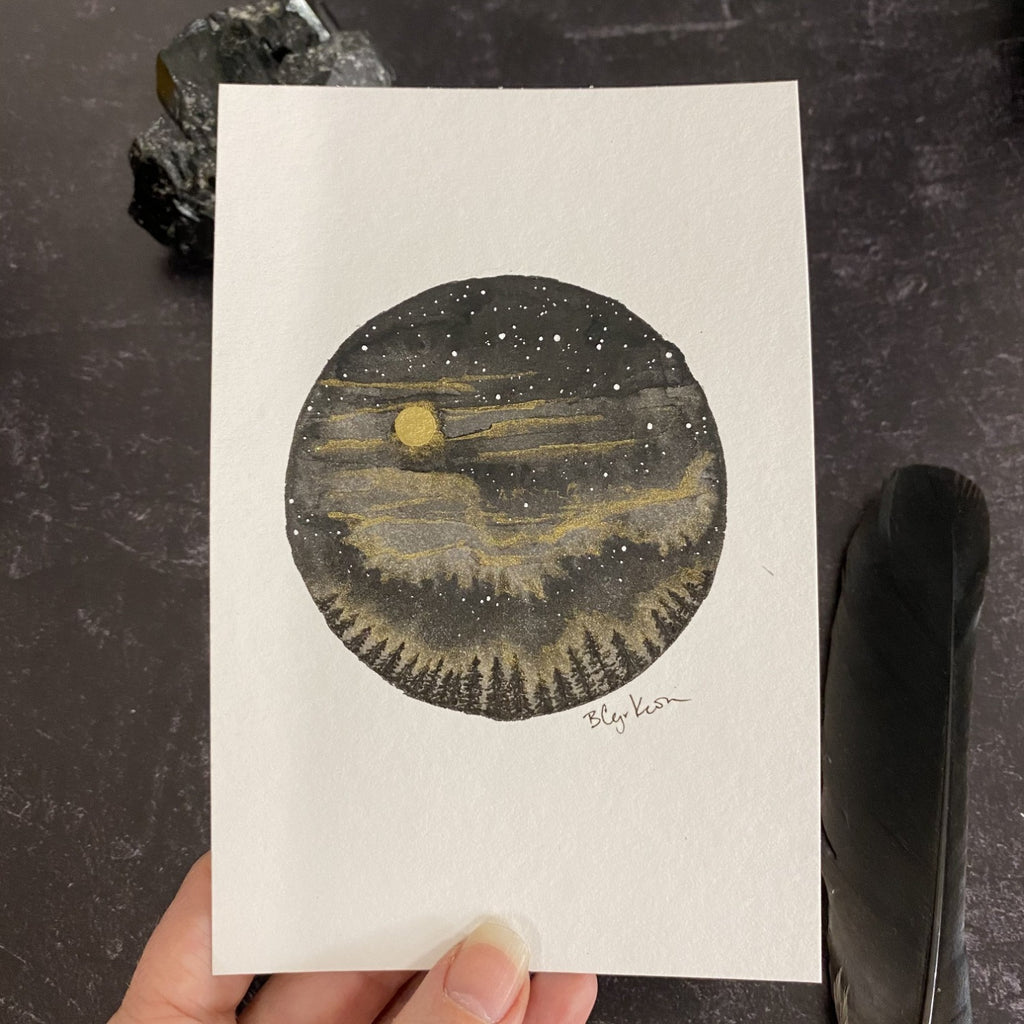 $45.00
Winter Night Sky 23 - Dreamy wide angle tree line - 4 x 6 - Original Drawing
Winter Night Sky Series - Inspired by a wide open sky filled with clouds, stars or both
Lots of play happening in this piece, it went a little like this.

"Hm, that's okay, I'll add more ink. Not great, I'll add some gold. Oh yeah, more gold. anddd a little more. and a little more." The gold watercolor on top of the ink creates a nice atmosphere.
The nature of ink on watercolor paper causes it to curl slightly or become wavy, it flattens just fine once framed.
 *frame not included
Original drawing
4x6
cold press watercolor paper, 100% cotton, acid free, natural white
black and white ink and gold metallic paint
Reviews and FAQ
Read what my customers are saying on my testimonials and reviews page. Looking for more information? Please see my FAQ page.