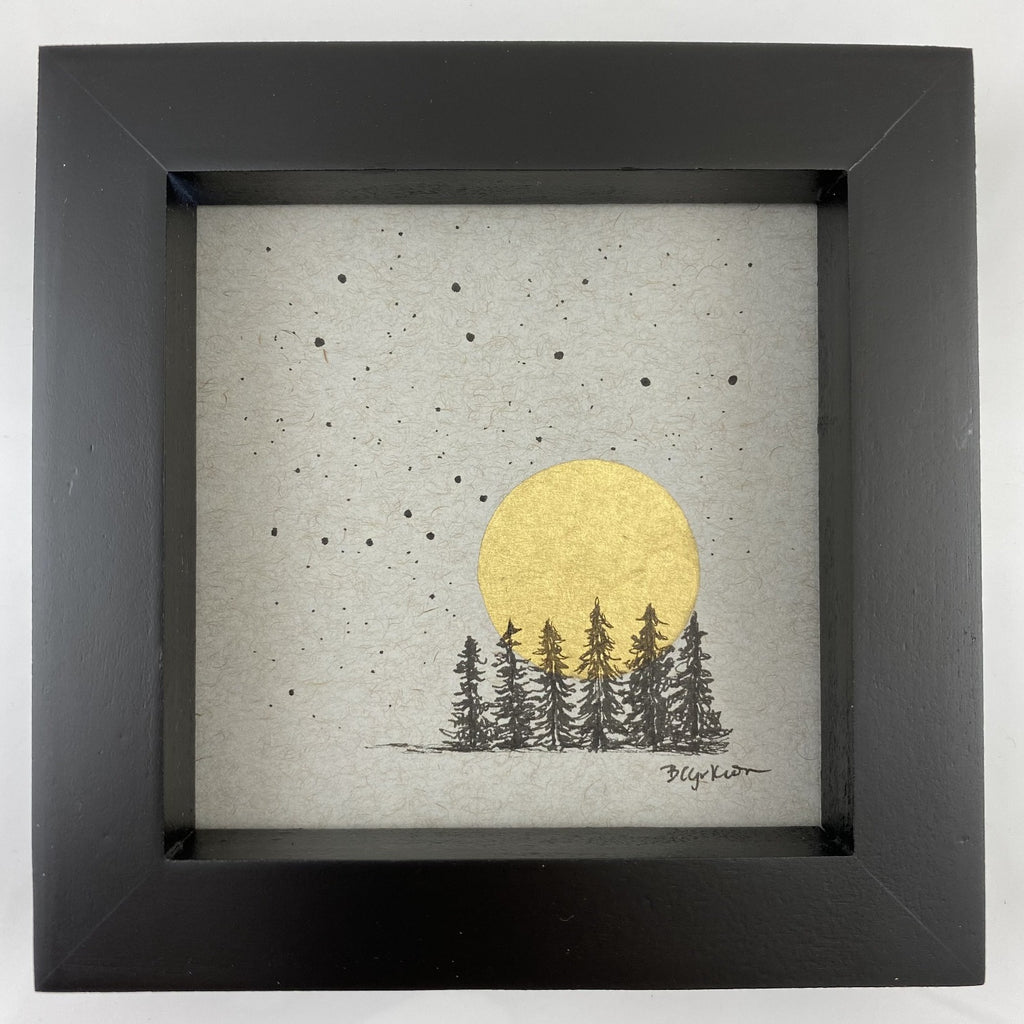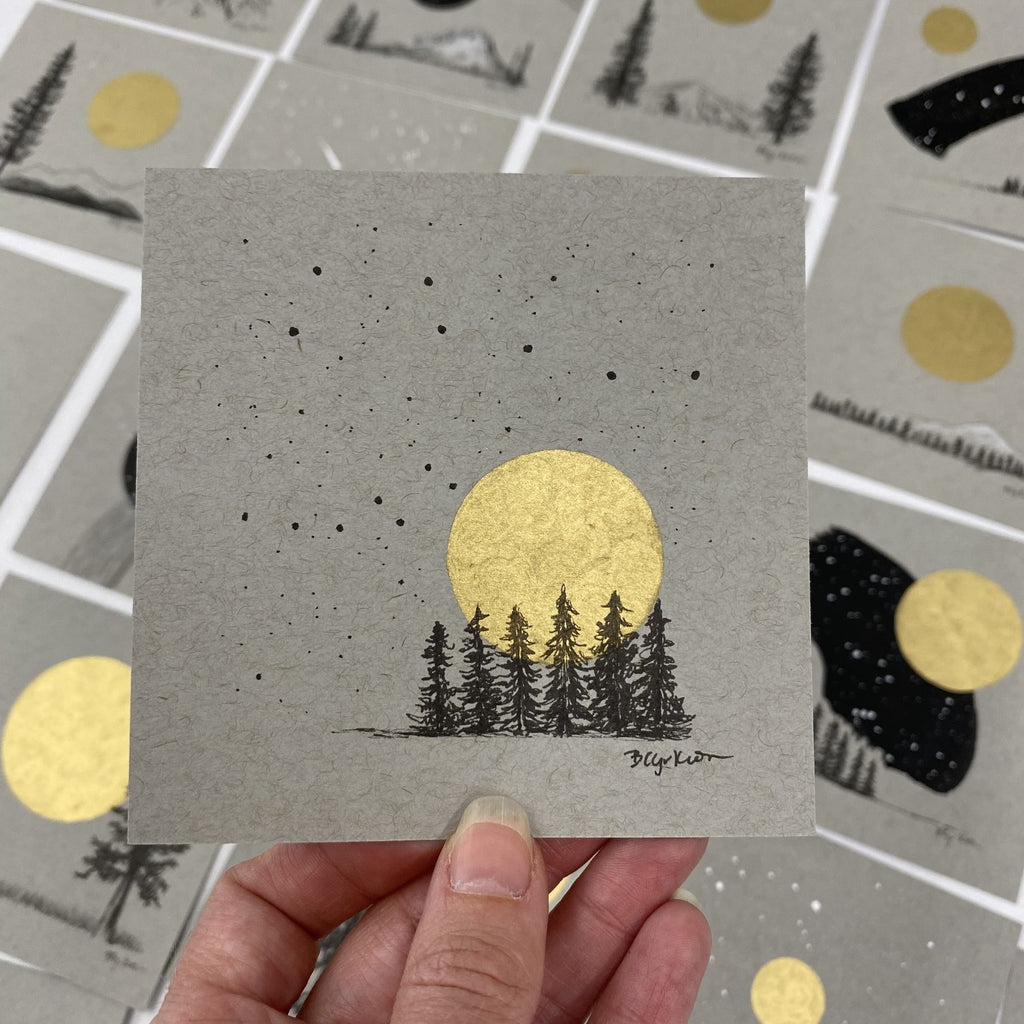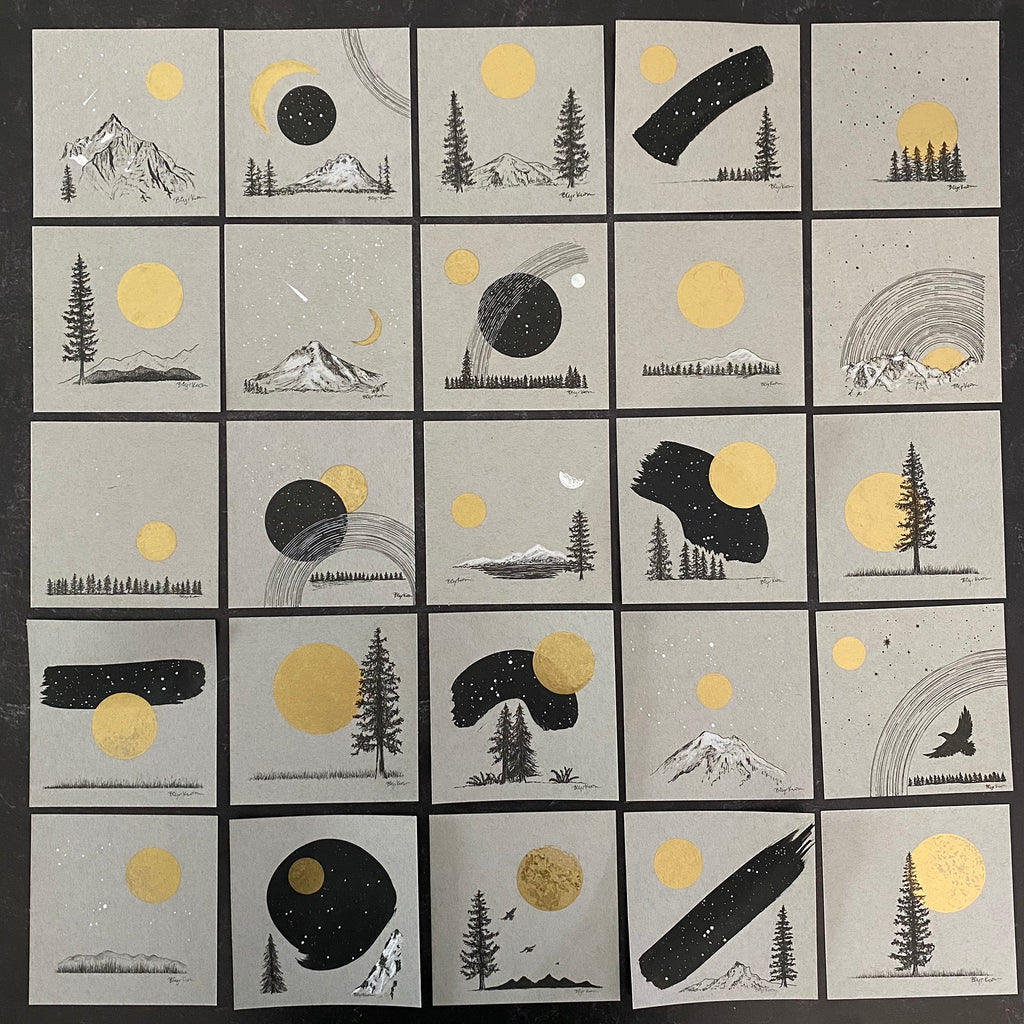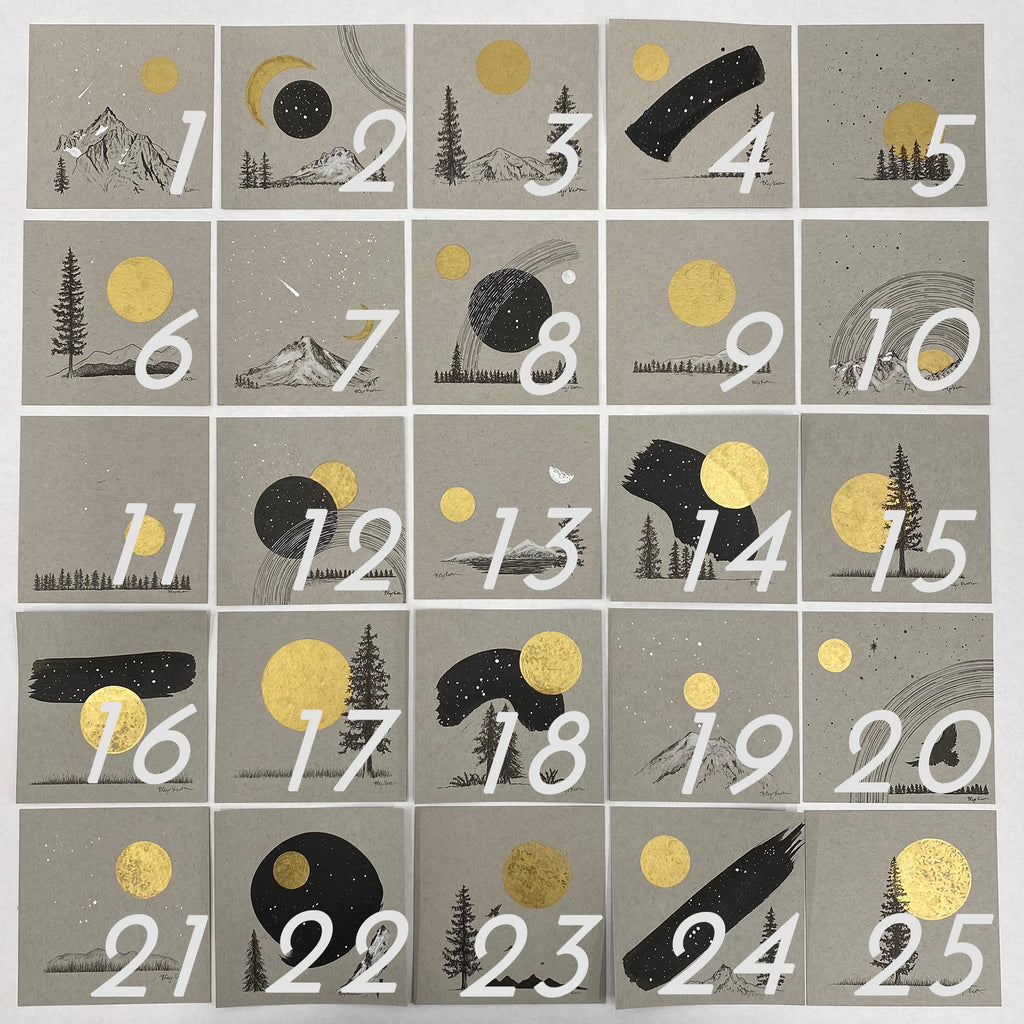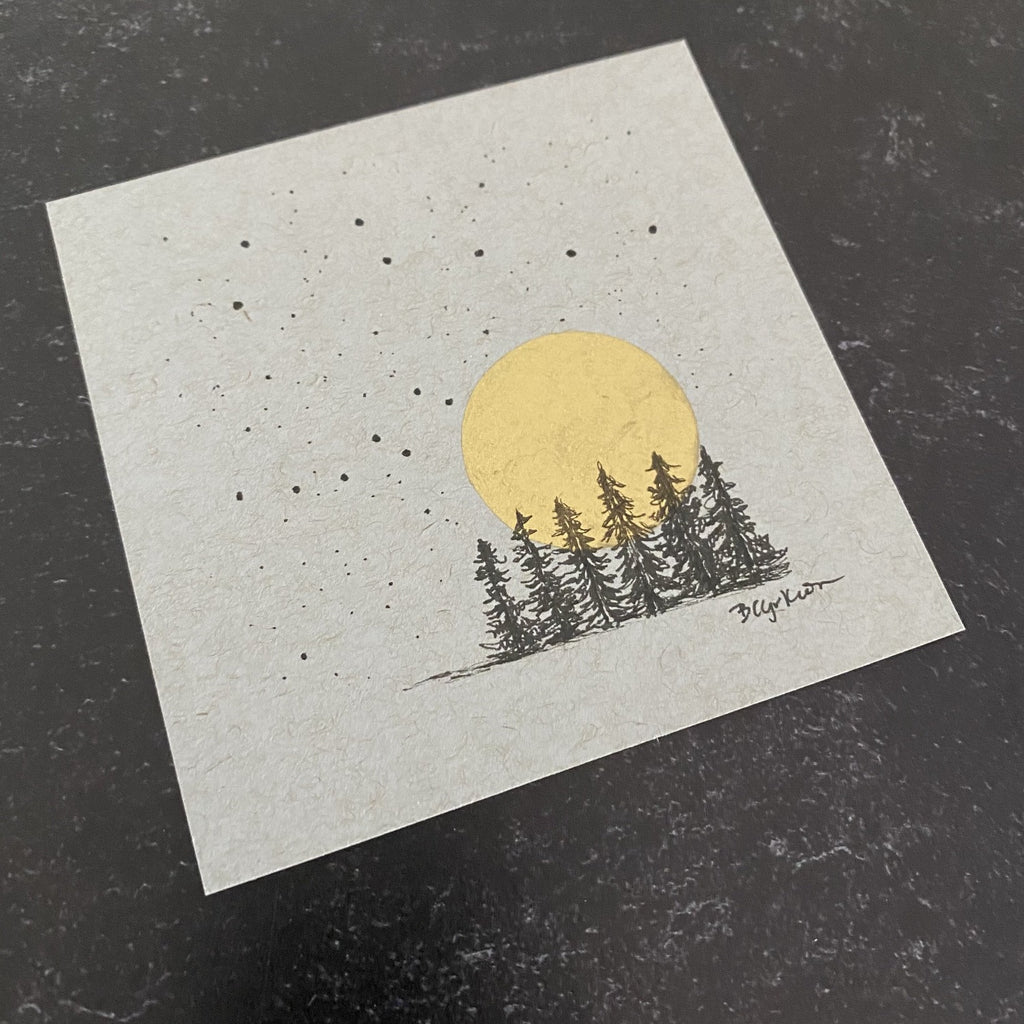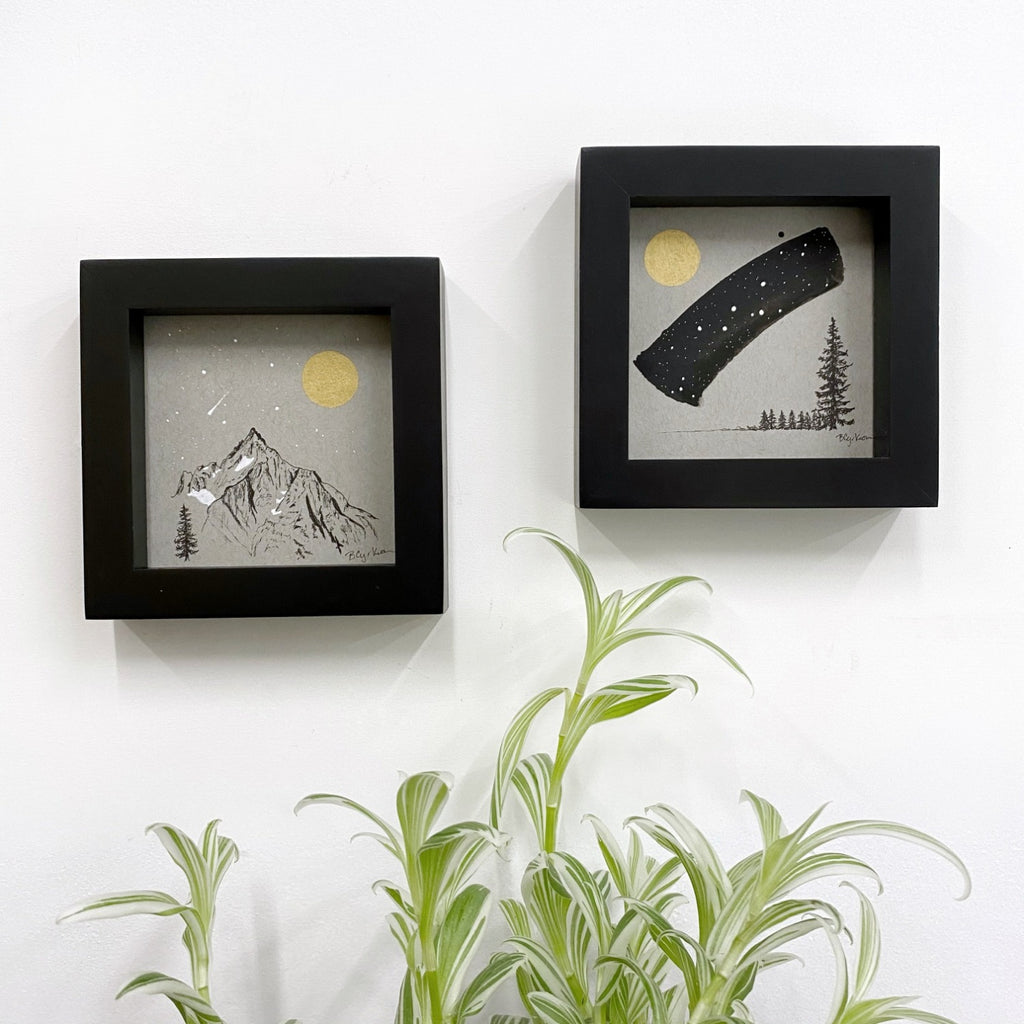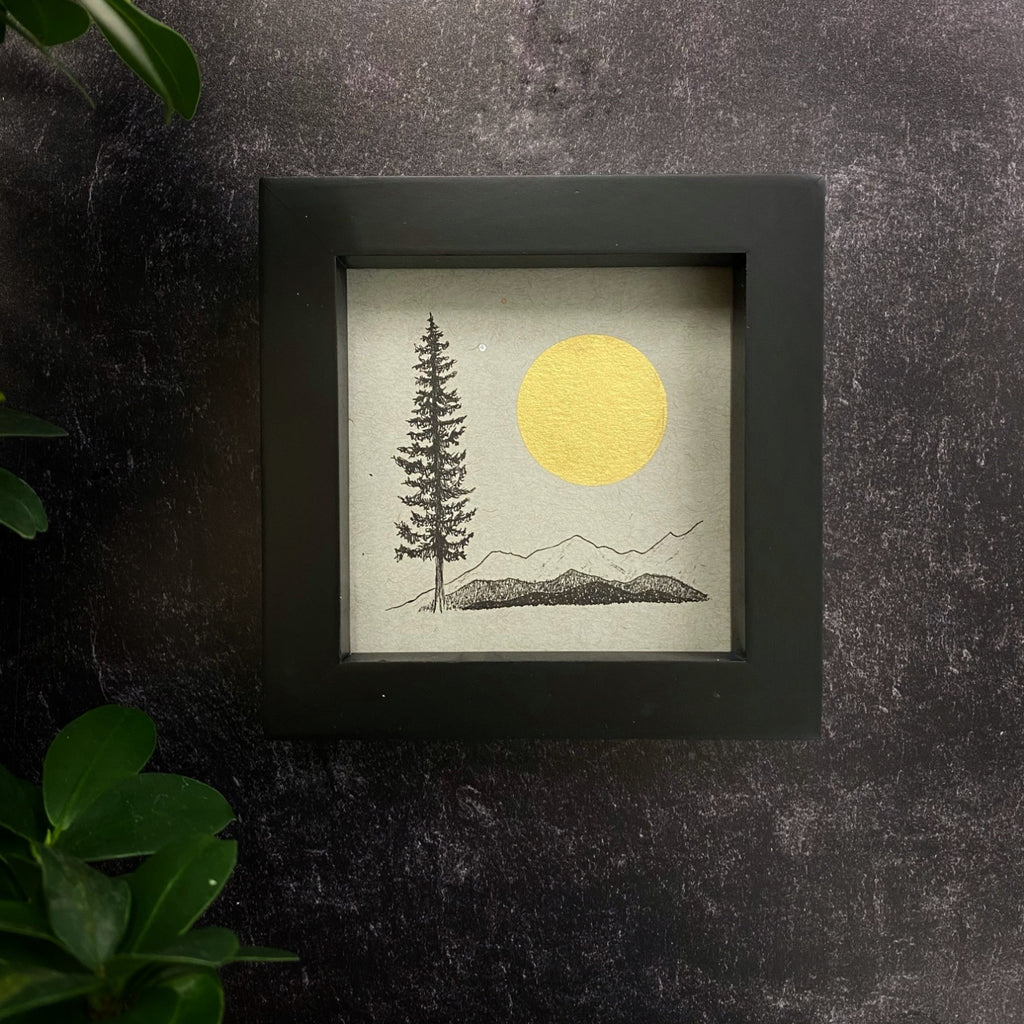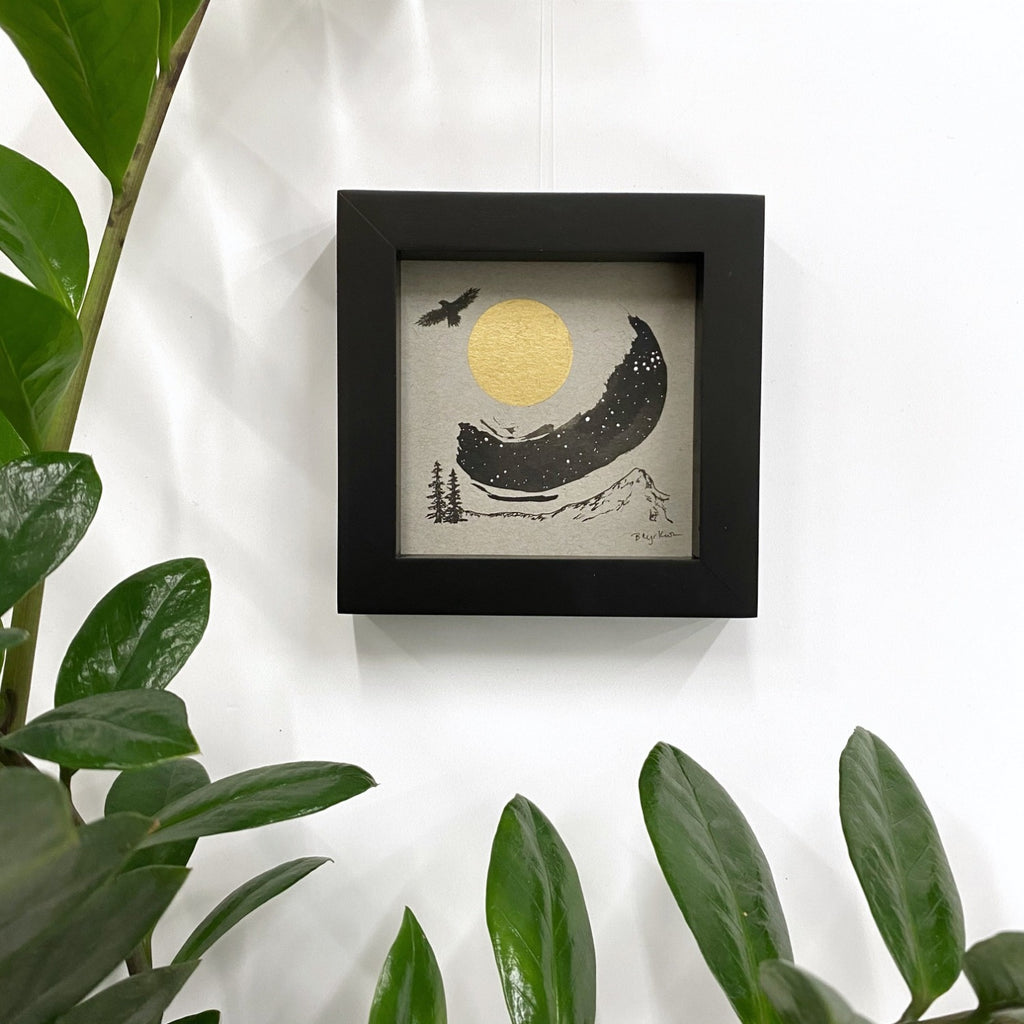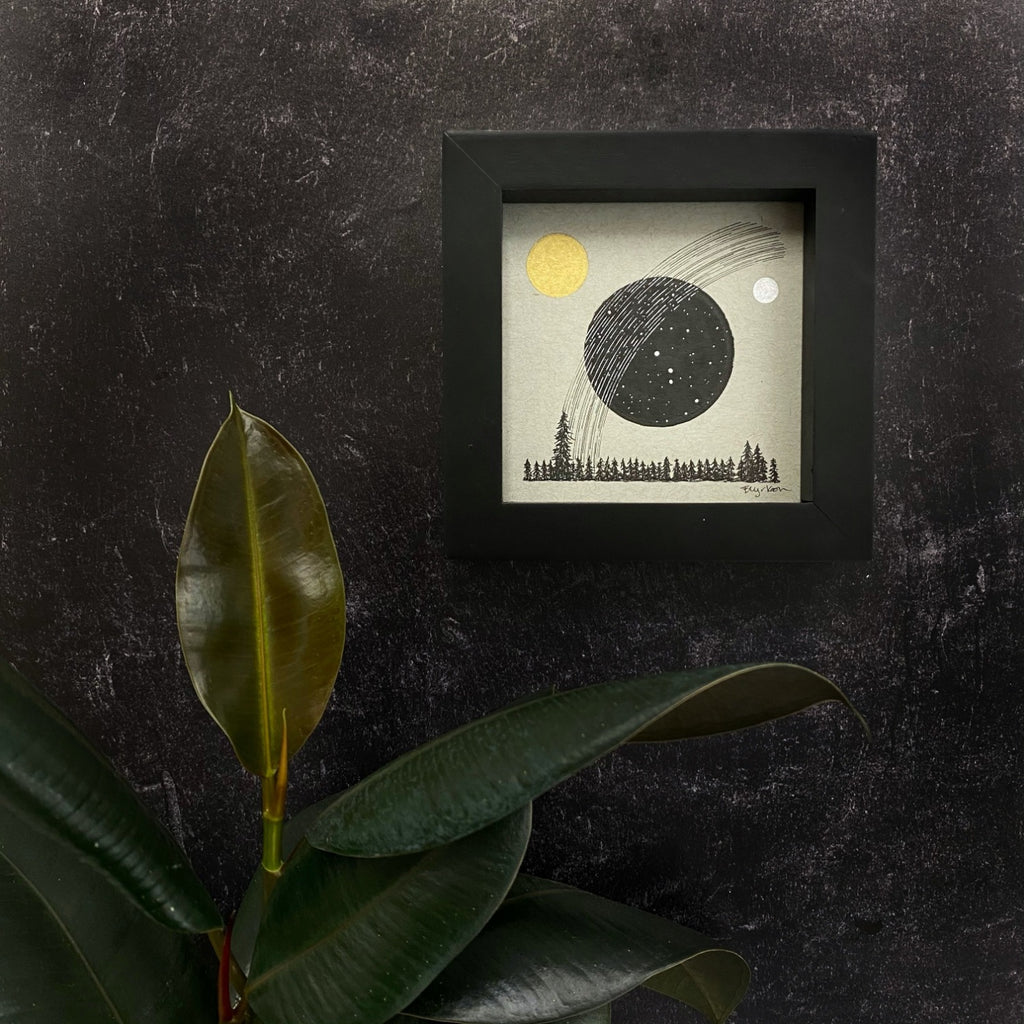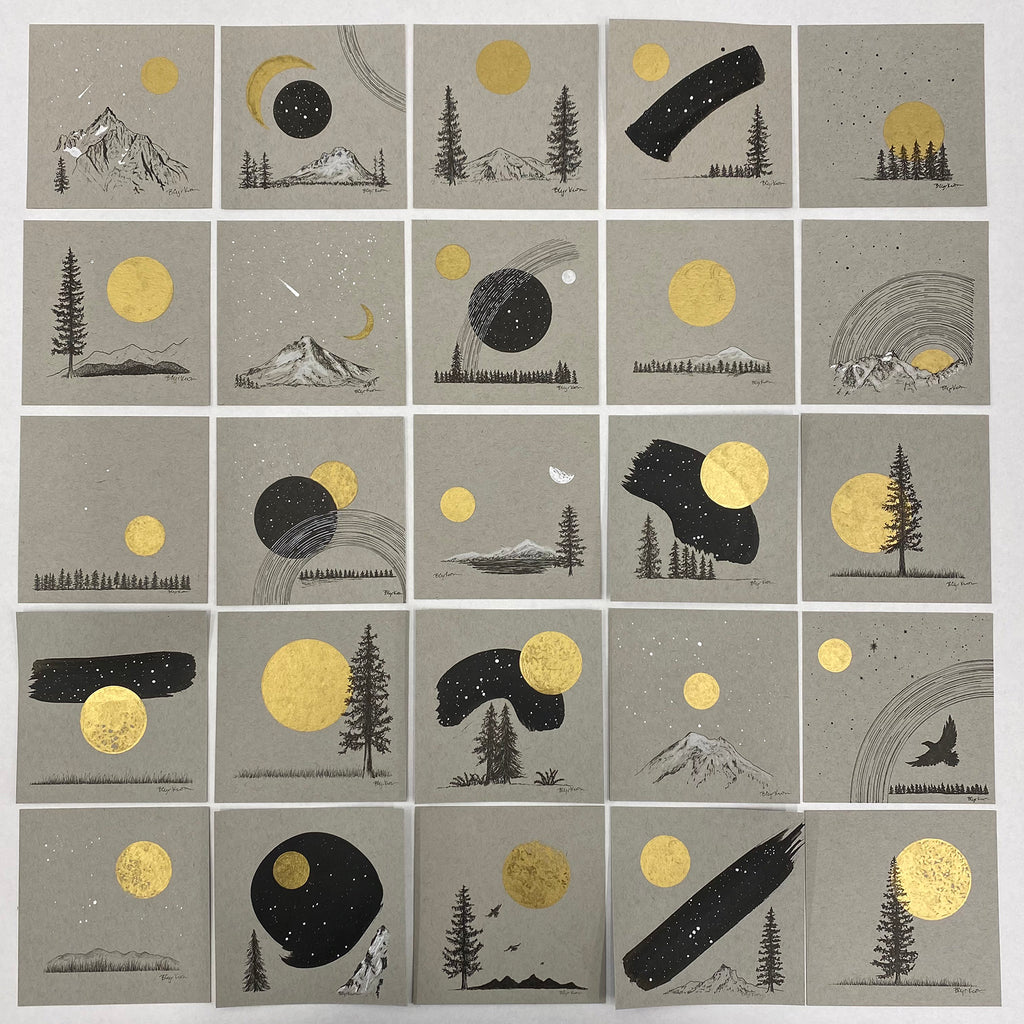 $45.00
Big and Little Dippers over the Rising Moon - Grey and Gold Collection #5 - Original drawing - 4"x4"
This listing is for the drawing #5 in the Grey and Gold series - Big and Little Dippers over the Rising Moon - as shown in the first 2 photos (see 4th photo for numbered grid)
It does not come with a frame, but a frame may be added - frames are solid wood with glass.
---
Sweet little 4x4 drawings on gray paper with gold - with a mix of stars, mountains, and trees. 25 to choose from - see below for brief descriptions and drop down menu to choose the number of the drawing(s) you want.
The gold may be the moon or sun, or however you want to see it. I sometimes see it has one or the other, but sometimes I feel like it represents both. It is more important that it feels like something to you, than see it how I've titled it. 
From top left to bottom right 1 - 25 (see 4th photo for numbered images)
1 - Mountain, Libra and shooting star
2 - Moon, Cassiopeia and Mt. Hood (and star trails)
3 - Sun, Mountain and Tree Twins
4 - Cassiopeia, Moon and Tree Family
5 - Big and Little Dippers over the Rising Moon
6 - Tree, Moon with Mars and Venus Friends

7 - Shooting Star, Mt. Hood, Moon and little Orion
8 - Aries, Star Trails, Sun and Moon over the tree line
9 - Giant Gold Moon over snowy mountain tree line
10 - Star trails over the rising moon and mountains with little dipper
11 - Tree line and full moon
12 - Stars trails, stars, moon and trees
13 - Daytime moon, sun mountain water and solo tree
14 - Full moon, tree family, partial Orion and friends
15 - Giant moon and solo tree in field
16 - Grassy meadow, harvest moon, the hare constellation
17 - Supermoon and solo tree
18 - Trees, ferns and canis major with full moon
19 - Mt. Baker inspired snowy mountain and moon with little dipper
20 - Eagle silhouette with Aquila (eagle) constellation
21 - Lyra, full moon and a grassy mountain horizon
22 - Lynx constellation with solo tree and steep mountain
23 - Bird and mountain silhouettes, tree and moon
24 - Tree, mountain, moon and Pleiades (and part of Orion)
25 - Centered tree and solo moon
Why grey and not gray? I normally use the "a" spelling of gray, but for the title of this collection, when I thought, what to call this? I heard and saw Grey and Gold. It just felt right so that's what it is.
Reviews and FAQ
Read what my customers are saying on my testimonials and reviews page. Looking for more information? Please see my FAQ page.