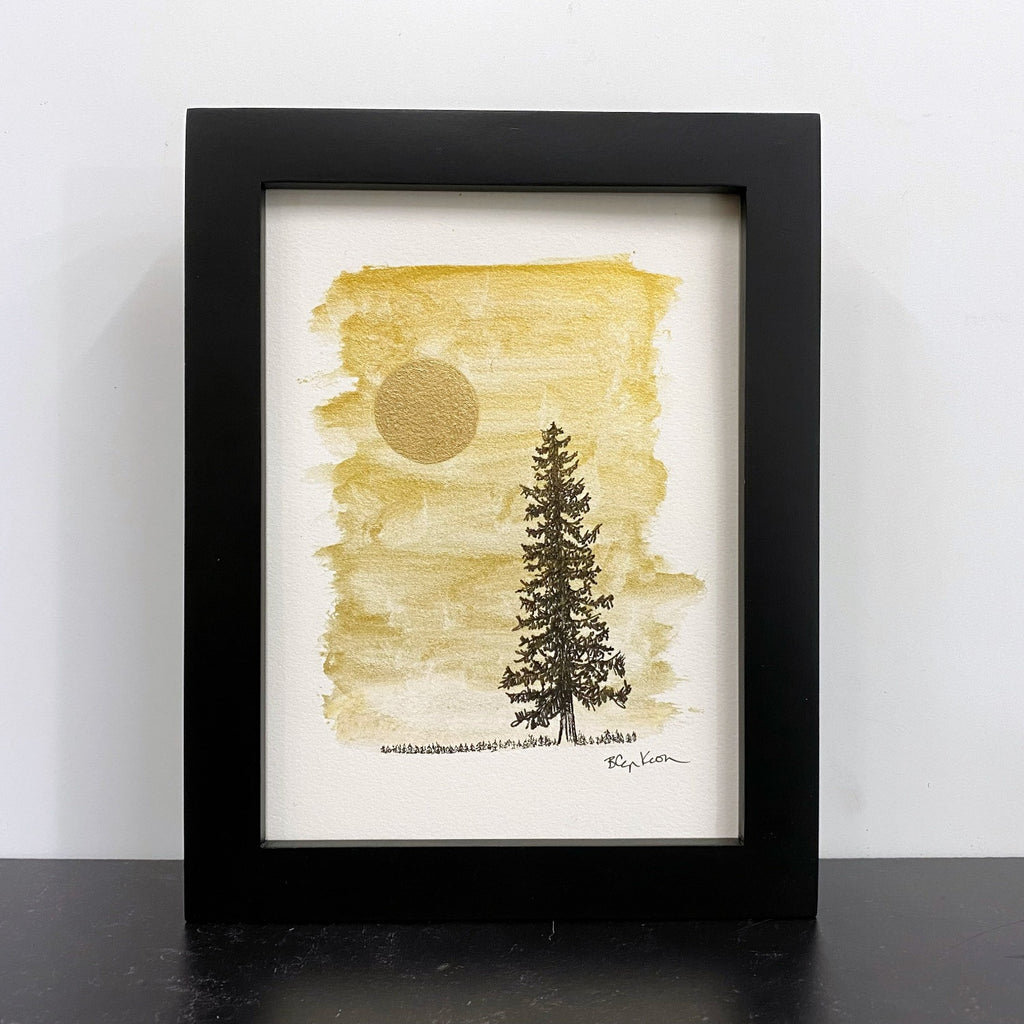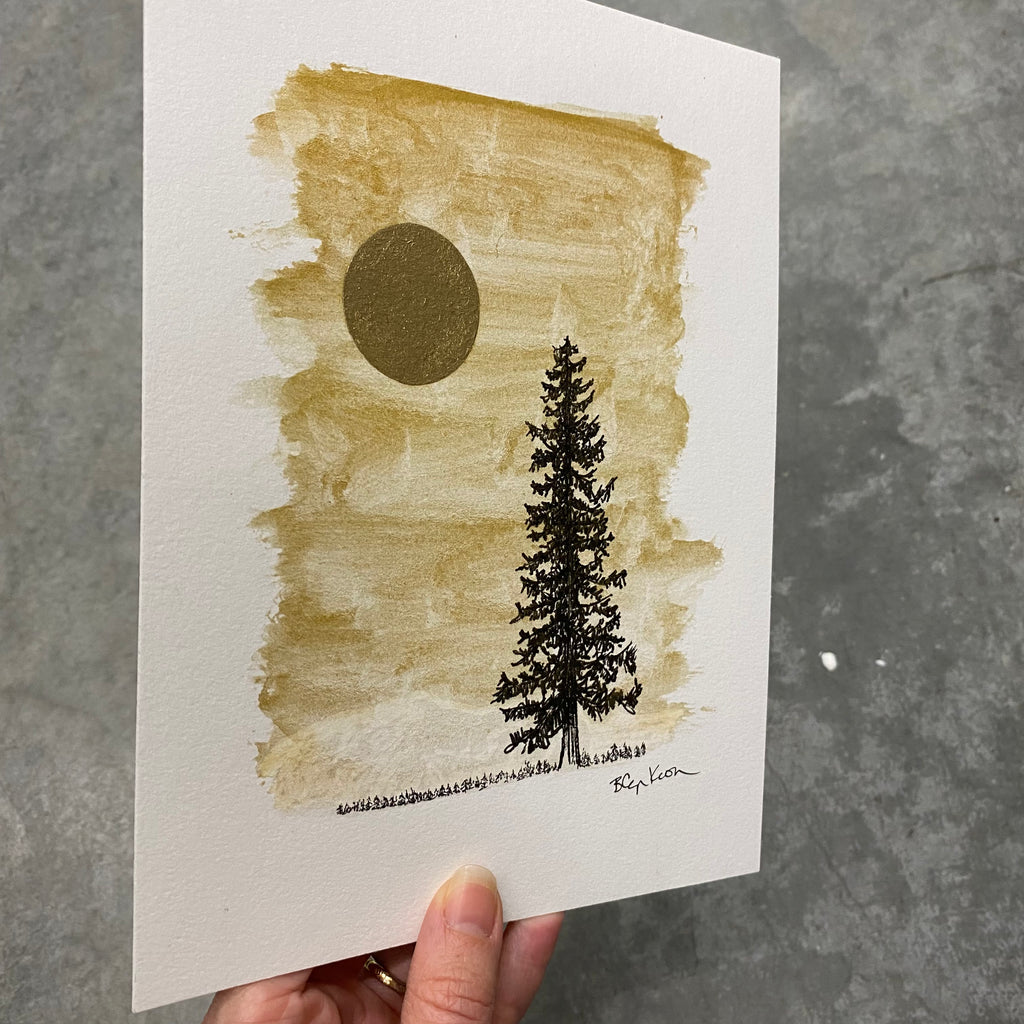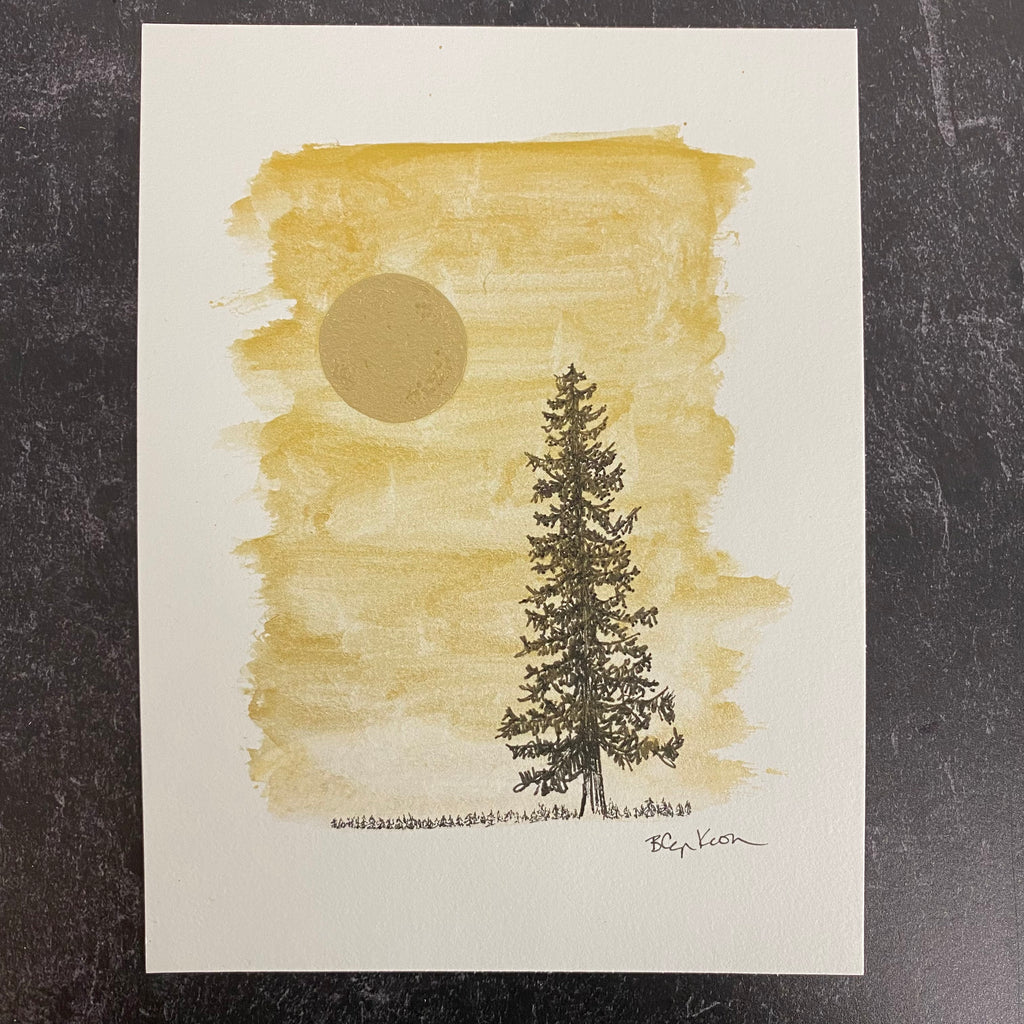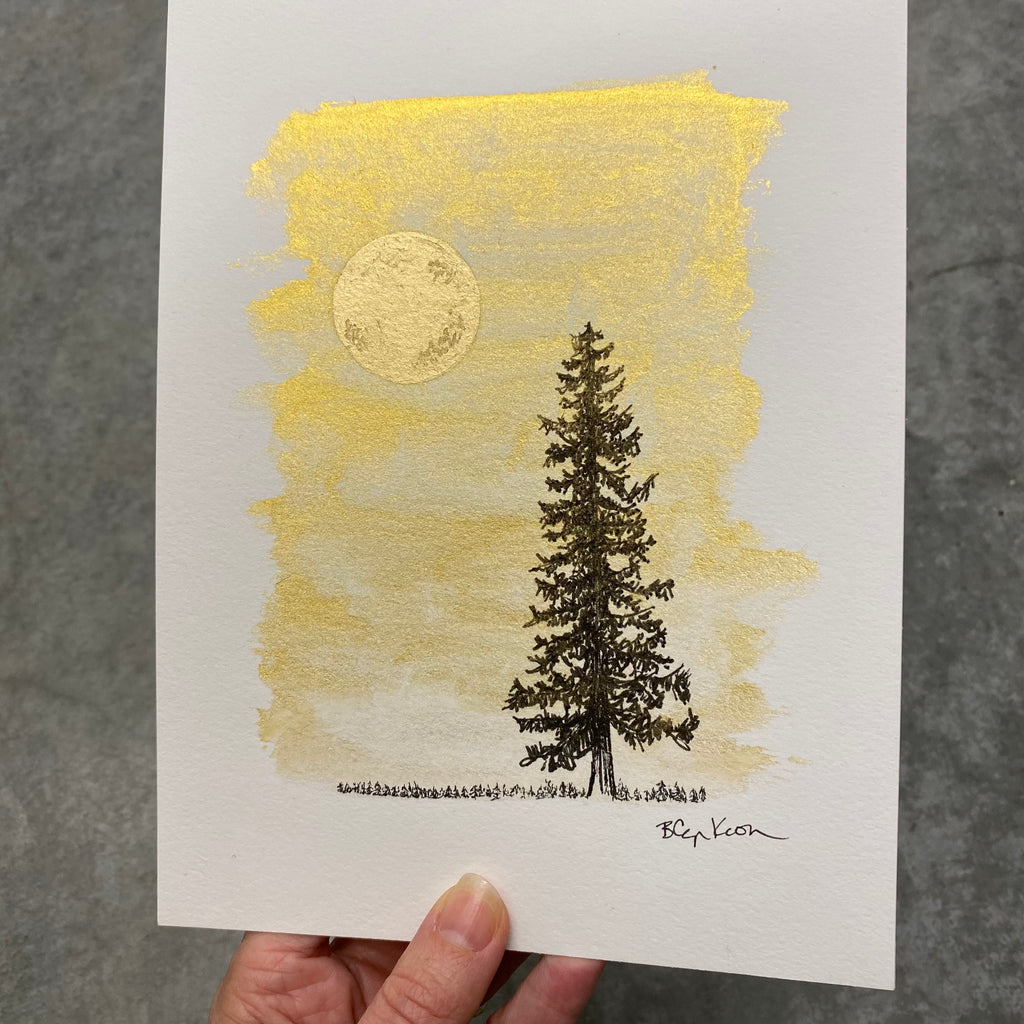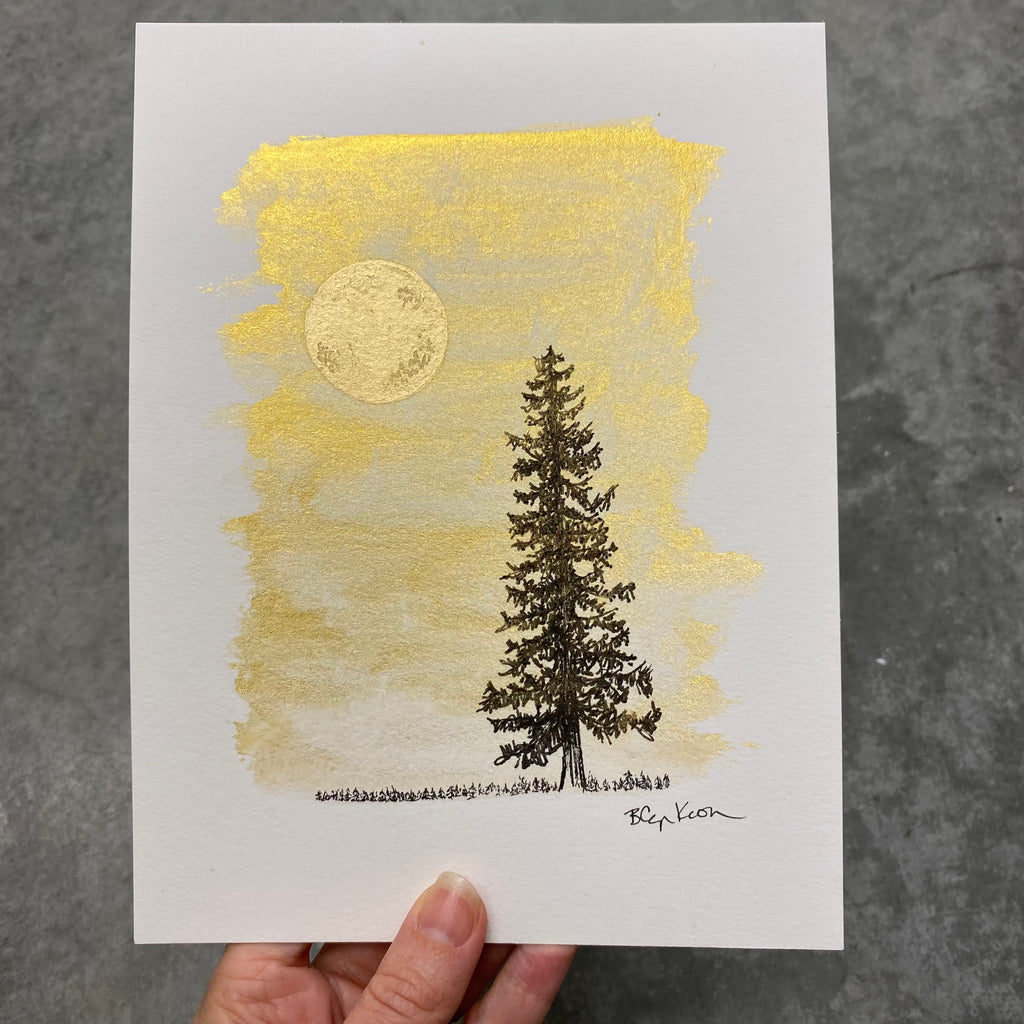 $45.00
Golden Sky and Moon - Original Drawing - 6" x 8"
During the 100 days of gold project, I'm playing with all kinds of gold variations including a golden sky. Worth playing with again, though I still much prefer the black. The gold moon on the gold background makes me think of a new moon rather than a full moon - interesting! 
*Frame not included
Ink, metallic gold paint pen, metallic/pearlescent watercolors
6" x 8" 
Mixed media heavyweight paper -  Acid free, natural white
Due to the nature of the metallics - the color can shift depending on the angle. 
Reviews and FAQ
Read what my customers are saying on my testimonials and reviews page. Looking for more information? Please see my FAQ page.