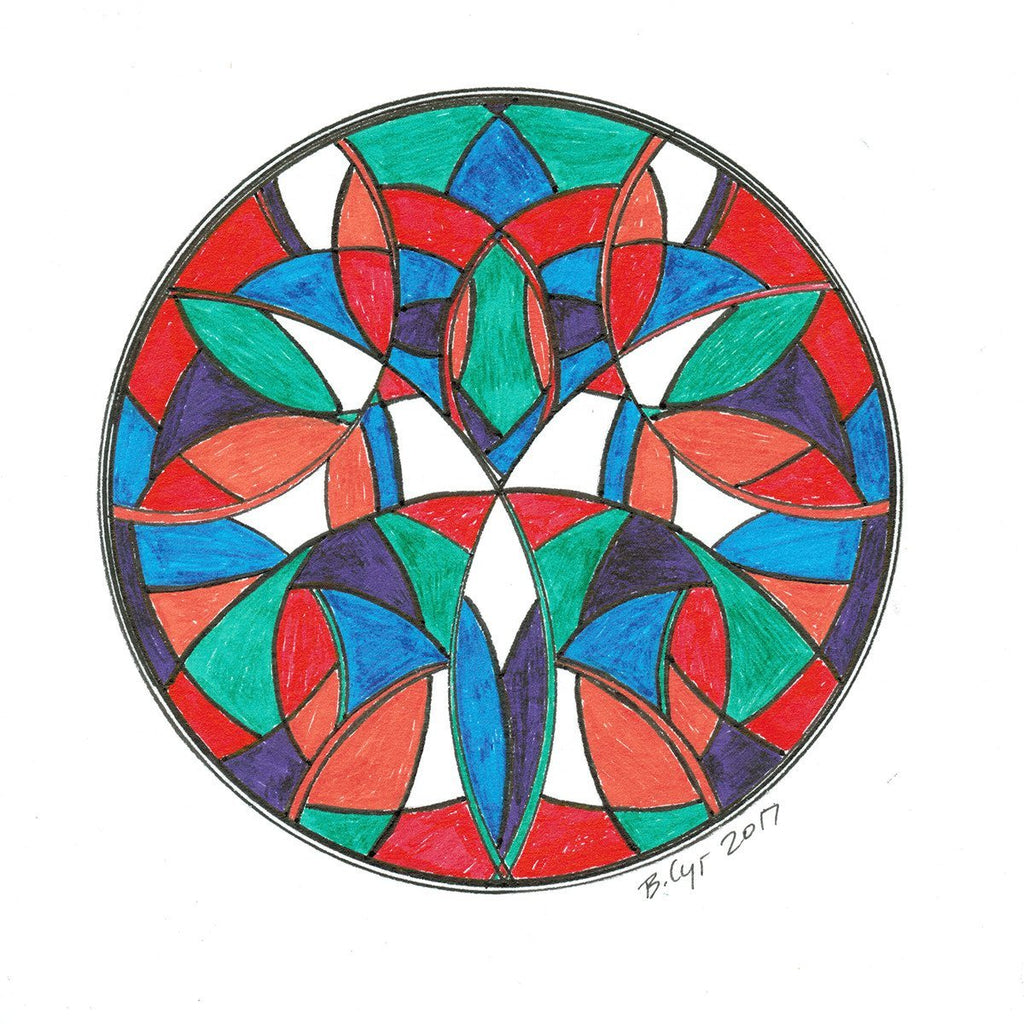 $10.00
$35.00
Multi-color "Stained Glass" Mandala - Original Drawing
Sometimes I take a break from landscapes or star trails and do these lovely mandala type drawings. This one I worked on over several days. Coloring with Micron pens is not ideal, but it's fun! You can see the strokes of the pen, but I also think it makes it look the way stained glass looks, with variations in saturation of color. (colors may vary sightly in person than as seen on the computer/phone screen)
Drawing #14-16/365 of my Drawing a Day project
This is an original drawing on acid free, 100lb 4" x 4" square paper - sweet little drawing.
Original artwork 3" diameter on 4" x 4" paper
Drawings come in an archival safe plastic sleeve.
Signed and dated 2017

Please allow 1 - 2 days for shipment unless ordered with other items that take longer.
Prints will not be available for this drawing, just the original! 
Reviews and FAQ
Read what my customers are saying on my testimonials and reviews page. Looking for more information? Please see my FAQ page.