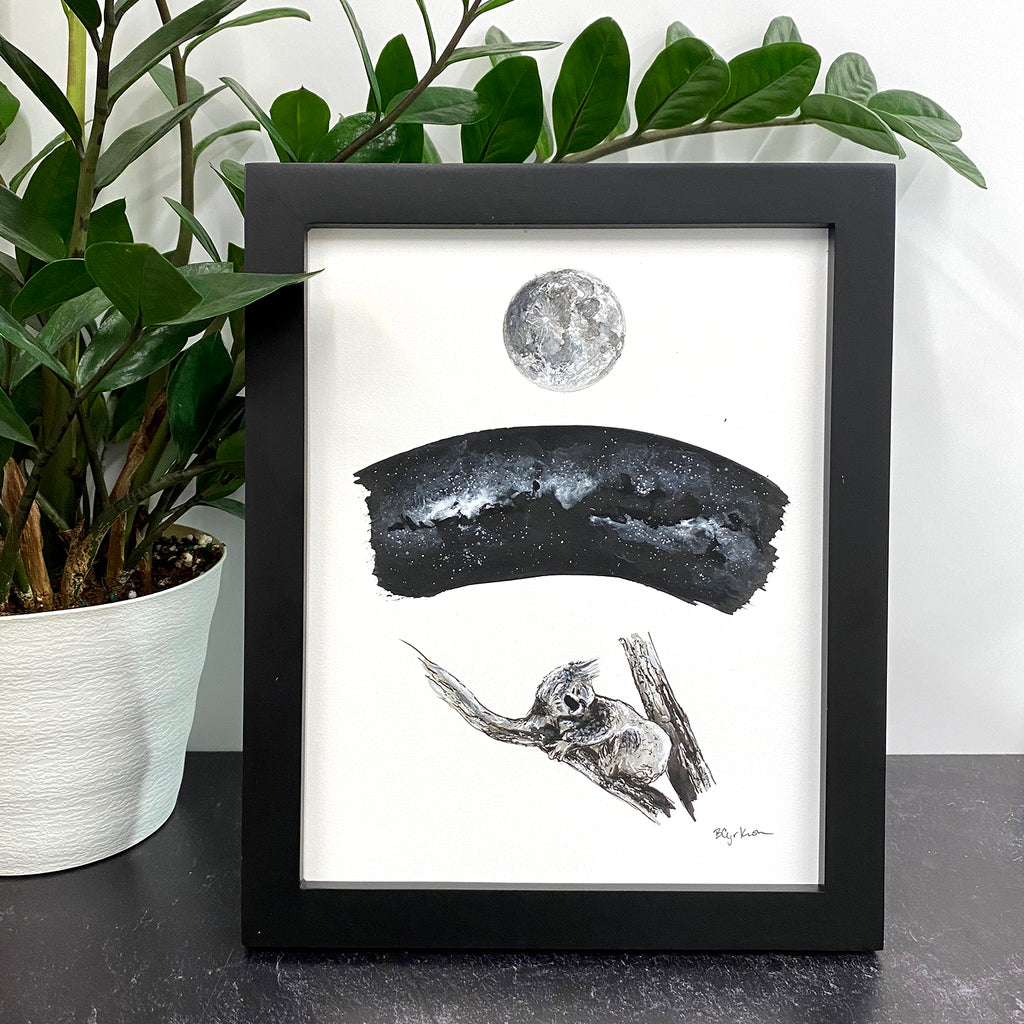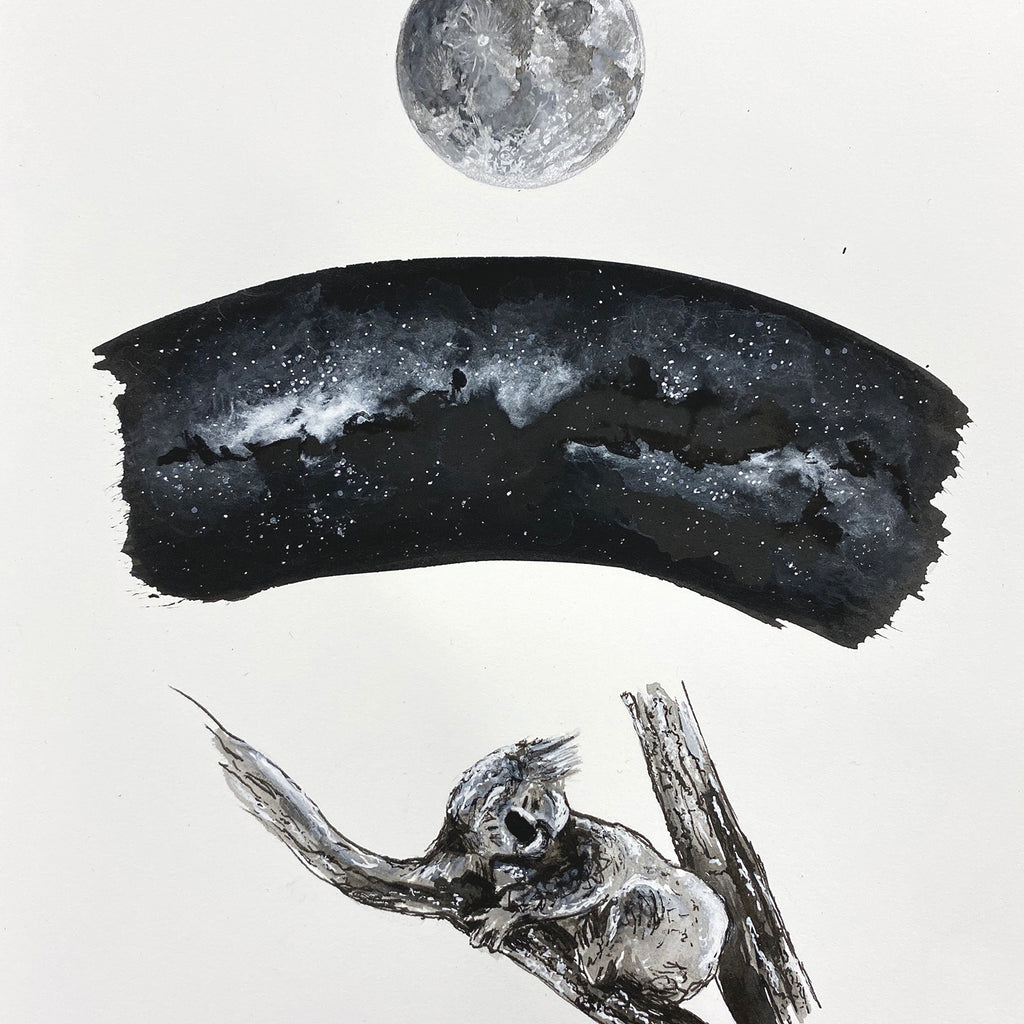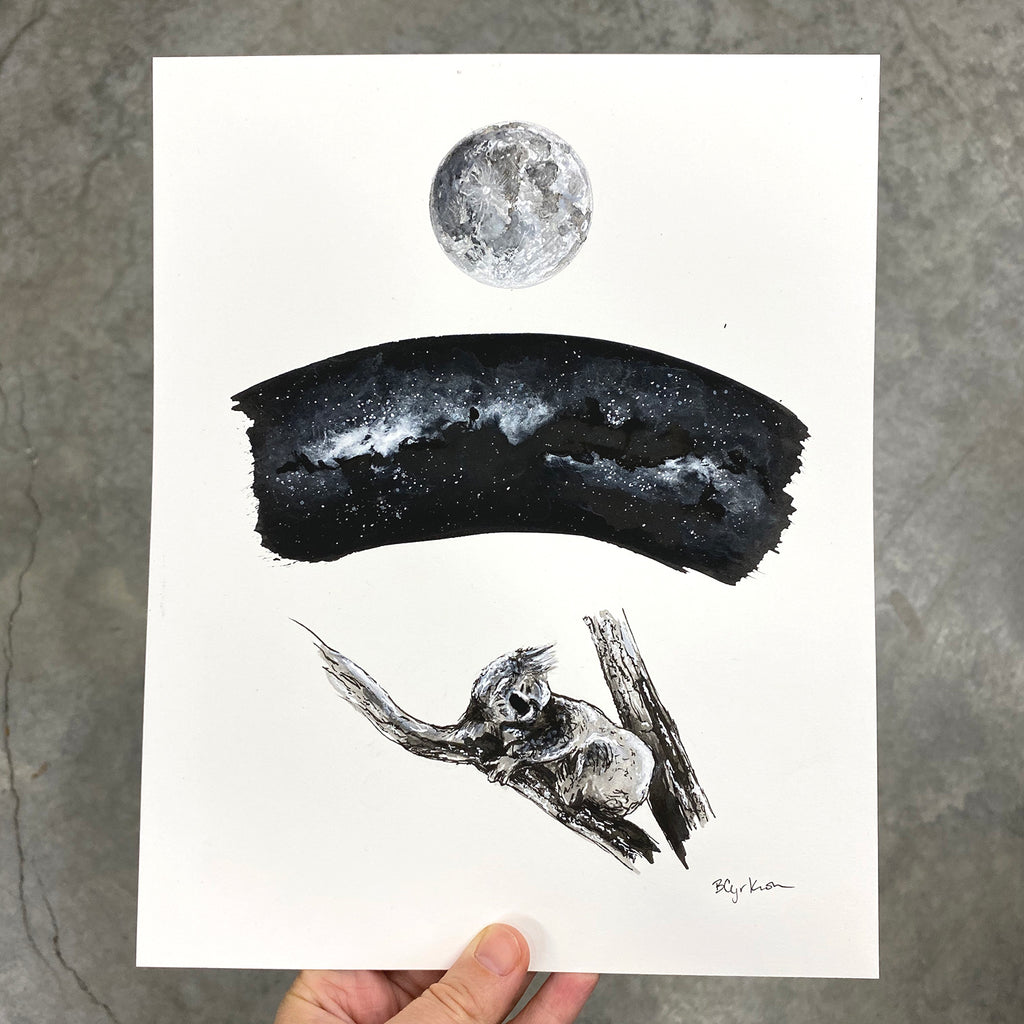 $160.00
Sleep - Original Drawing - Inktober 2020 - Day 21
Inktober 2020 - Day 21 - Sleep - Koala
Did you knows Koalas sleep a lot, like a ridicoulous amount? 18 - 20 hours a day. Some say they sleep partially for fun, though it seems the scientific explanation is that the leaves they eat are so toxic and provide so little nutrition that they have to sleep a lot to be able to digest it properly. Sleepy little cuties. If you need a cuteness overload - google sleeping koalas.  
 *frame not included
Original drawing
8x10

heavyweight mixed media paper, 100% cotton, acid free, natural white
black, white and silver inks
Reviews and FAQ
Read what my customers are saying on my testimonials and reviews page. Looking for more information? Please see my FAQ page.