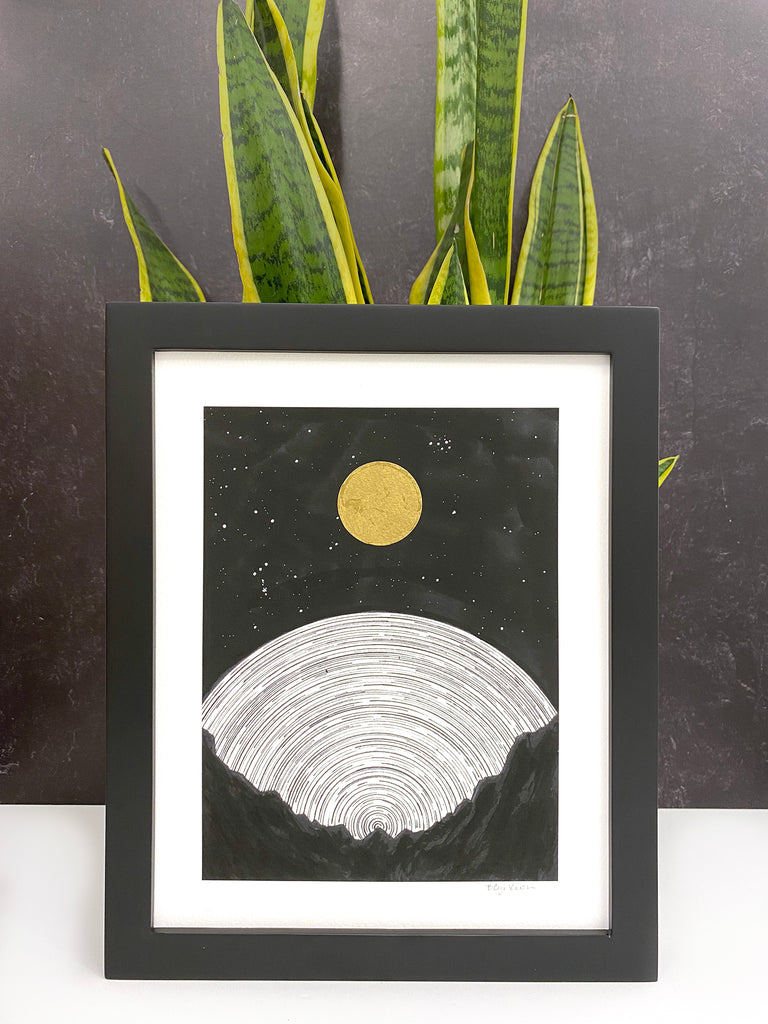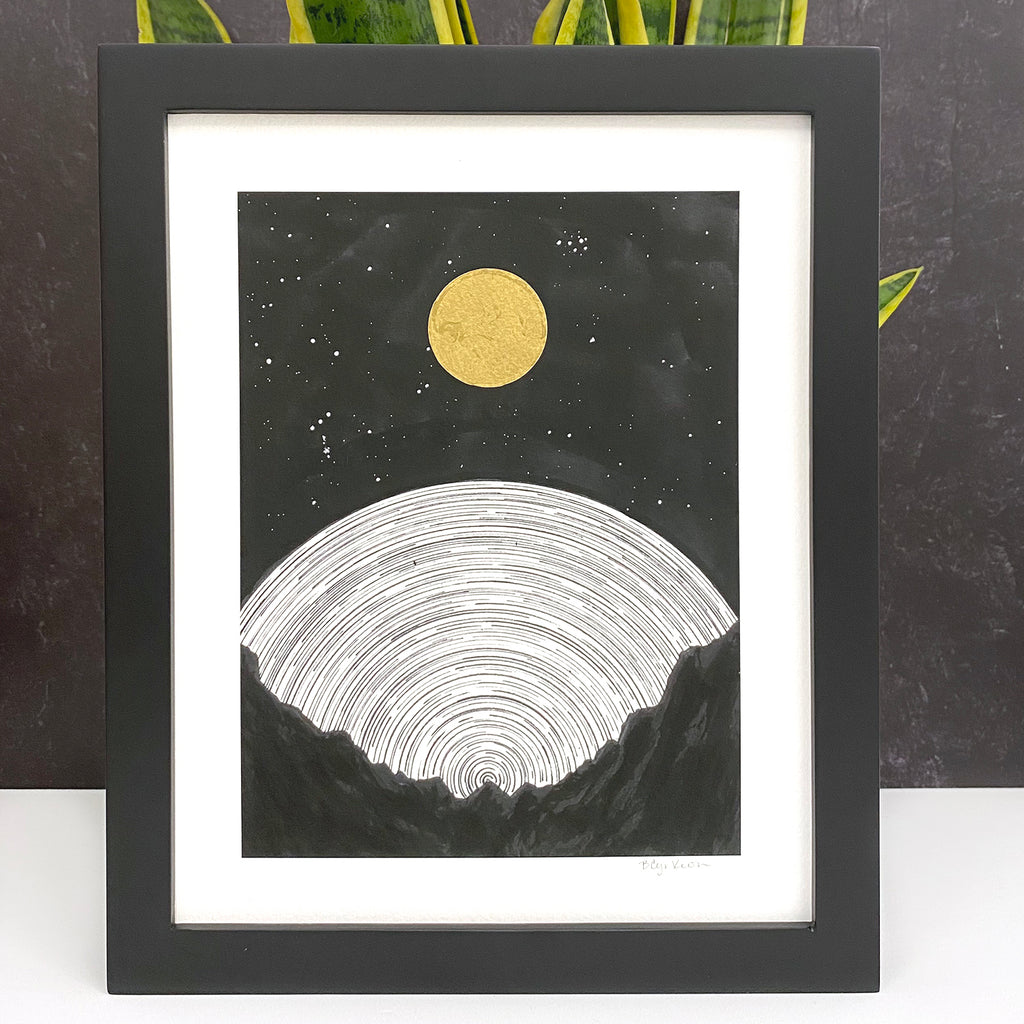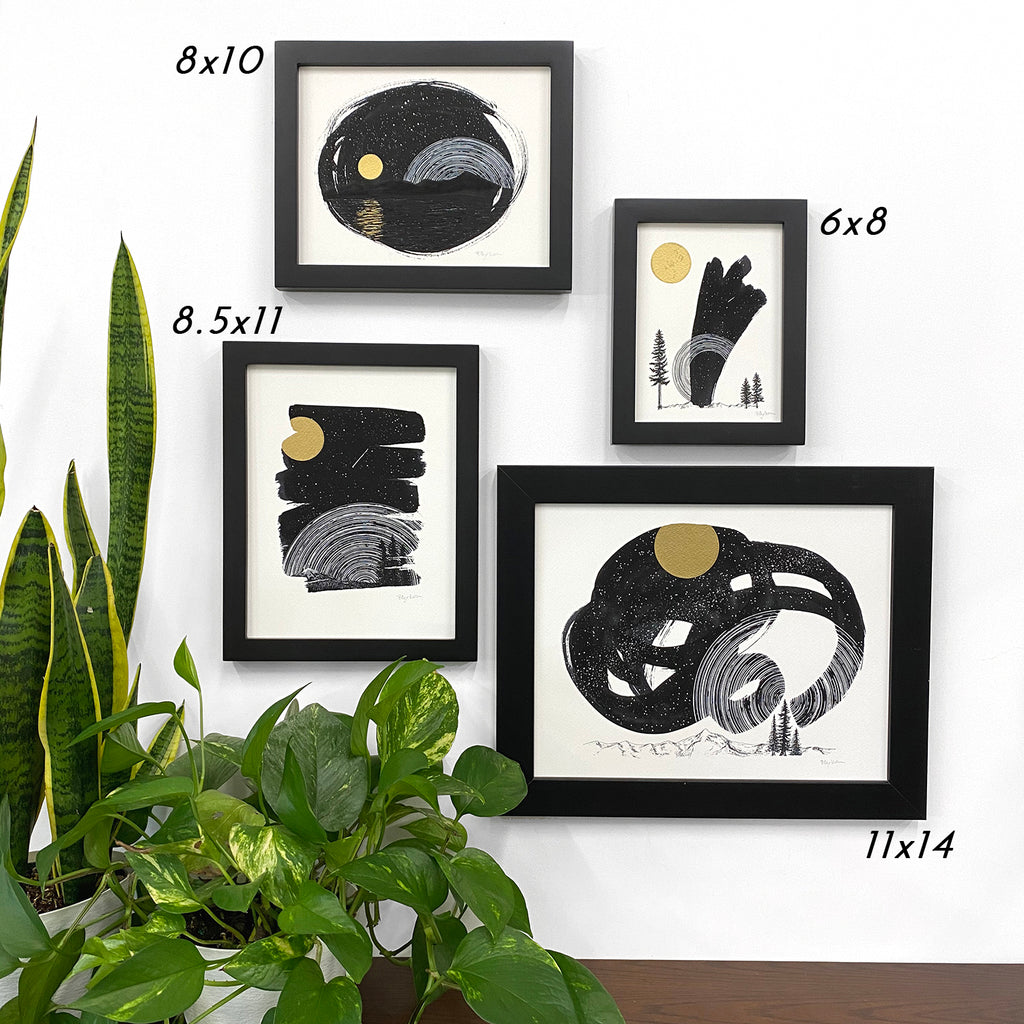 $20.00
Rising Moon over the Mountains with Star Trails - Hand Embellished Print - Print to Order
This image was created to go with a breath meditation - the gentle rise and fall creating a sense of balance.
It includes Orion and Pleiades (and maybe a few other constellations!) hanging out over the star trails and mountains. Each size has a white border. 
*print only - frame not included - shown as an 8 x 10 in the first 2 photos
Sizes available:

5 x 7
6 x 8
8 x 10
8.5 x 11 (the image size is the same as the 8 x 10, but the paper size is slightly larger - more white border)
Prints are hand embellished with gold metallic ink and signed in pencil. This is how you can tell it is a print! They look so remarkably similar to an original, but the originals are signed in pen.
They are printed on archival, acid free paper- 100% cotton, cold press natural (no whiteners) - it matches the paper I use for most of my original drawings. And cotton is a more sustainable, eco friendly alternative to wood pulp.
Printed in my studio with an Epson SureColor p800 with UltraChrome HD ink
Reviews and FAQ
Read what my customers are saying on my testimonials and reviews page. Looking for more information? Please see my FAQ page.