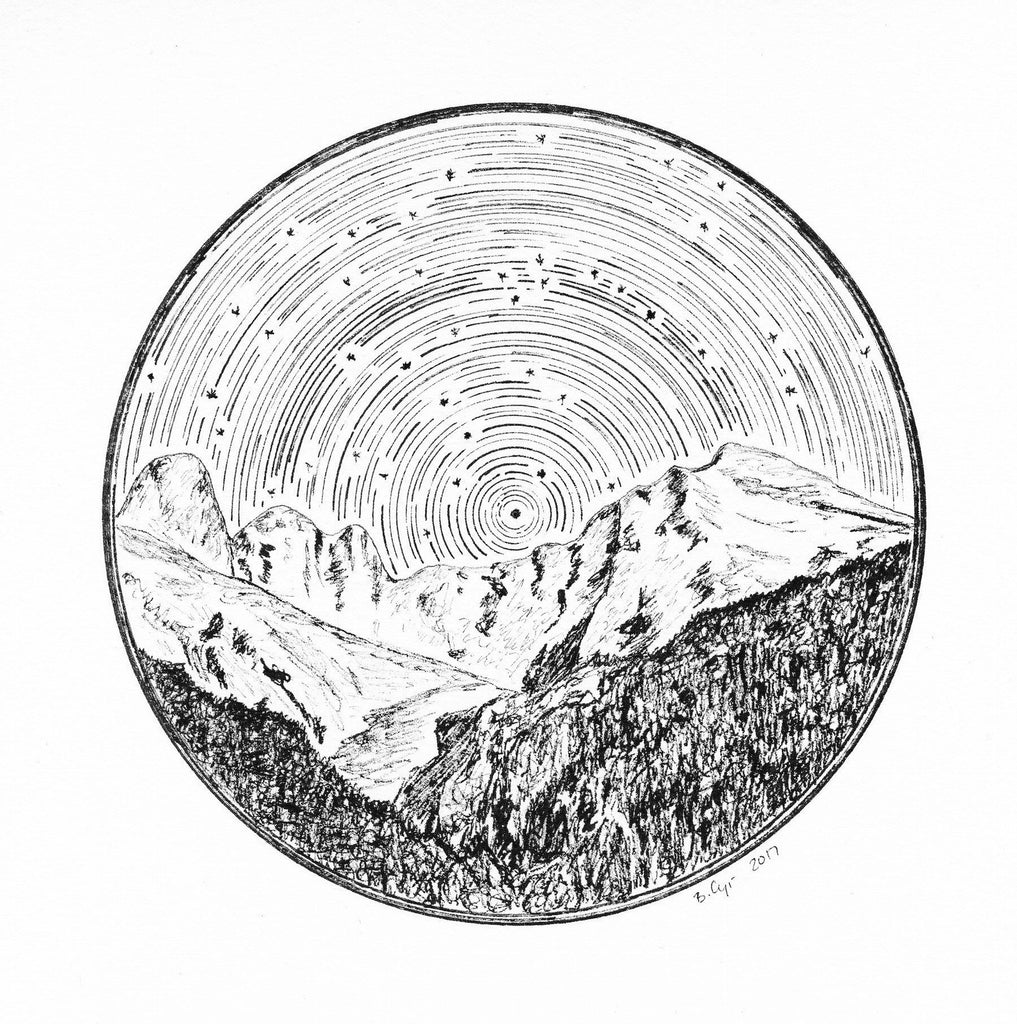 $45.00
$50.00
Original Drawing - Star trails - Little Dipper and Big Dipper over Mount Olympus
I love having time to work on a slightly larger scale - the Little Dipper and Big Dipper over Mount Olympus. 
Drawing #36/365 of my Drawing a Day project.
This is an original drawing on acid free, 140lb 6" x 6" square cold press paper - a bit larger than most of my little drawings.
Original artwork a little under 4 1/2" diameter on 6" x 6" paper
Drawings come in an archival safe plastic sleeve with acid free foam core.
Signed and dated 2017

Please allow 1 - 2 days for shipment unless ordered with other items that take longer.
Prints are available for this drawing here.
Reviews and FAQ
Read what my customers are saying on my testimonials and reviews page. Looking for more information? Please see my FAQ page.