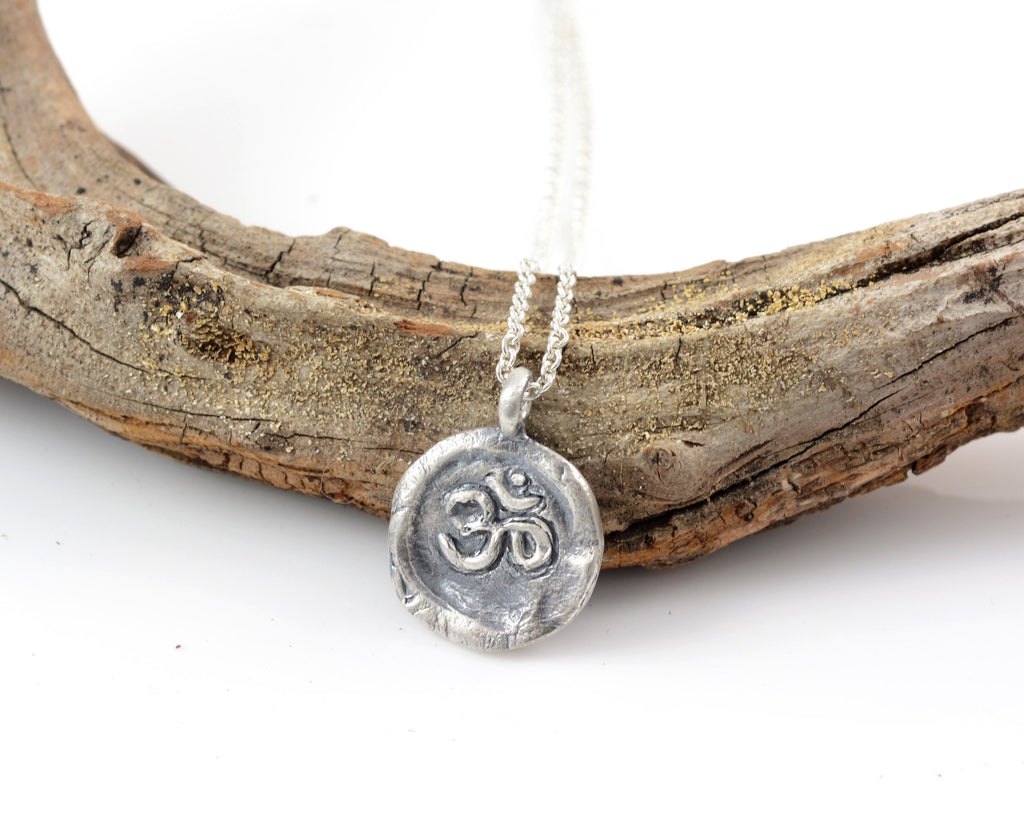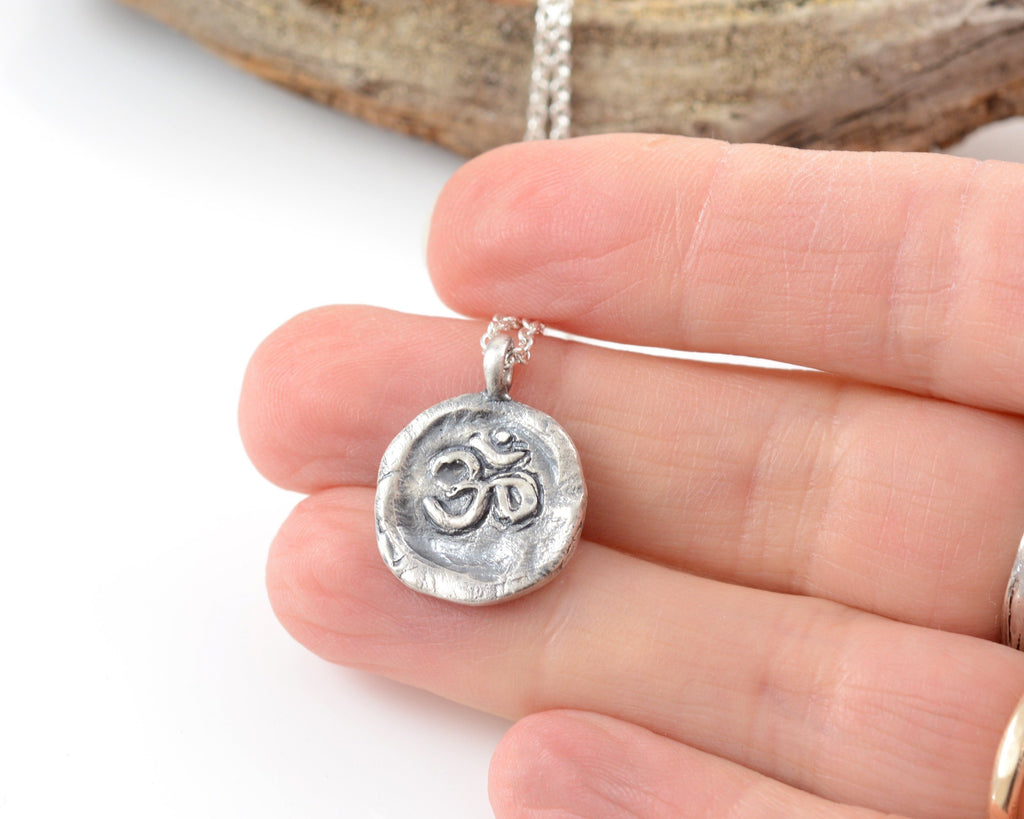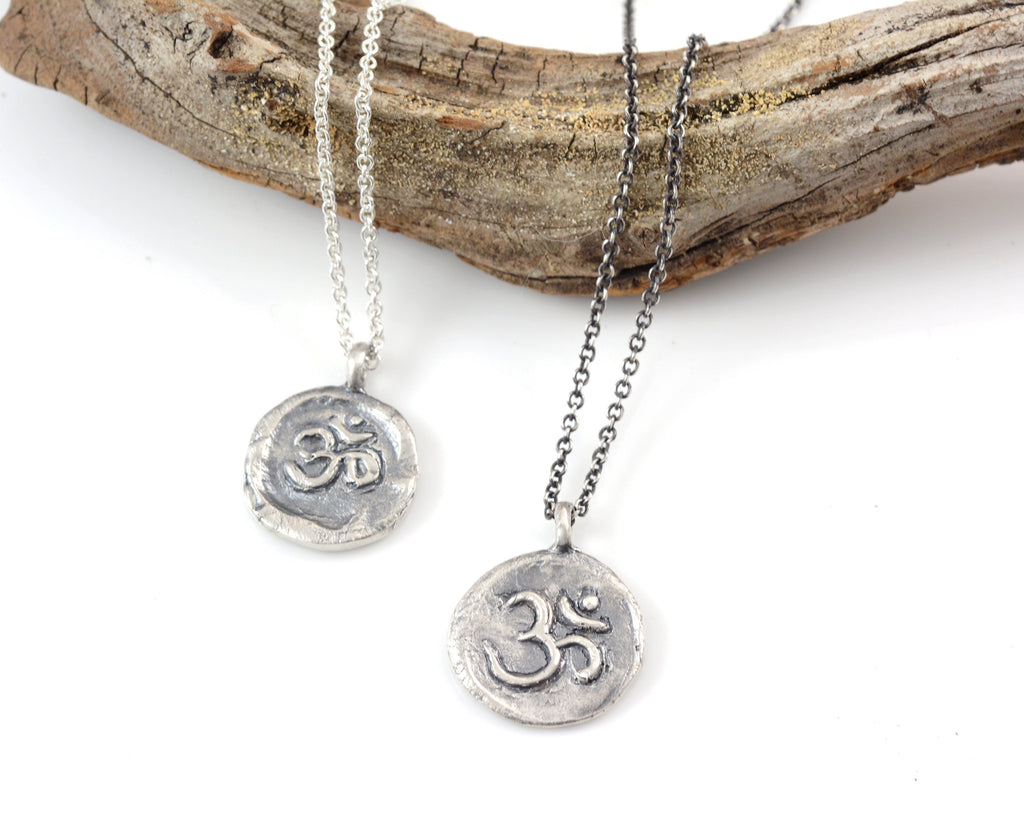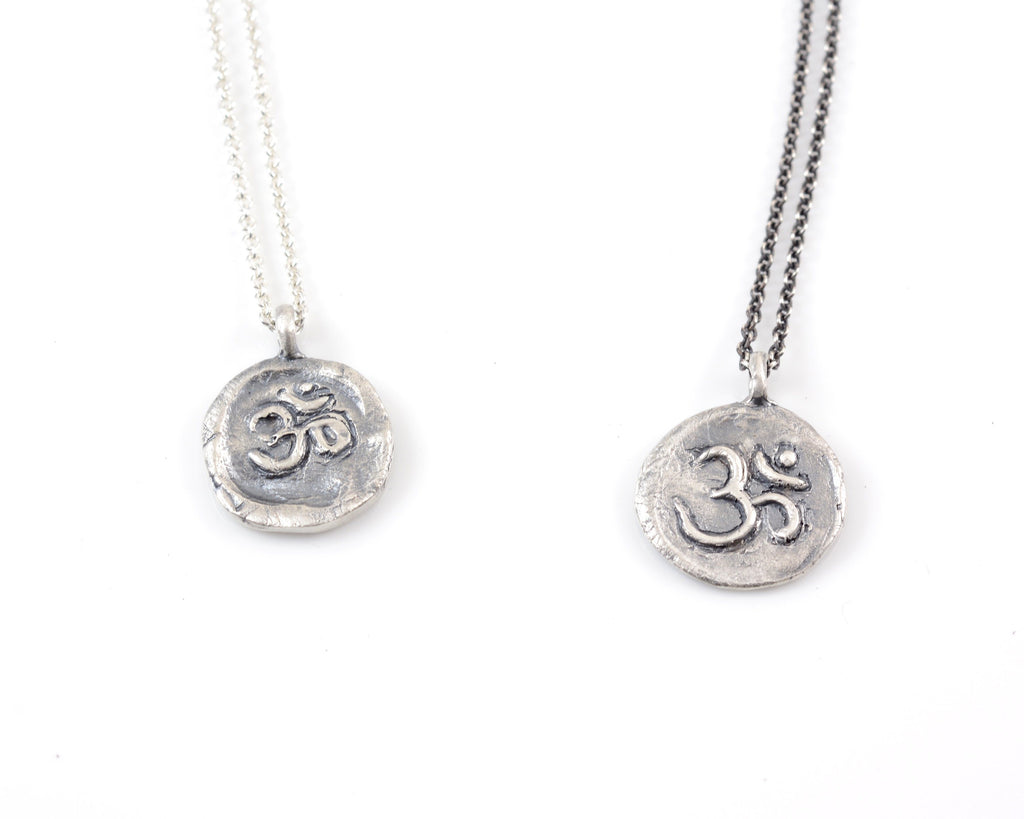 $65.00
Sterling Silver Om Pendant - (small om design) - Ready to Ship
It's been a few years since I've been making my Om pendants and it's time to bring them back. 
Perfect gift for the yogi in your life, or for yourself!
These are created with a stamp I made - each Om item is stamped individually using this stamp so they all vary a little. I have 2 different Om designs and this one is the smaller one. The last 2 photos show the difference between the two designs. This listing is just for the smaller one.
It hangs on a sterling silver chain, patina or bright shiny are options
Made from handcrafted Om stamp
Cast in 100% recycled sterling silver with sterling silver chain
The om circle is a little over 1/2" in diameter (15mm), 3/4" (20mm) from the top of the bale to the bottom of the pendant
Ready to ship - Packaged in a box ready for giving
-----
What is the "om" symbol?
A very basic description is that visually it stands for the 4 states of consciousness: the waking state, the dream state, deep sleep and then the higher consciousness which is symbolized by the dot in the upper right. The crescent shape directly under the dot is the veil of reality between us and that higher consciousness. The symbol comes from the Hindu tradition and is found in many things based on yoga.
Om as a sound is considered the primordial sound/vibration of the universe. Chanting Om often has a calming or grounding affect on the practitioner.
When teaching yoga I open the class with 3 oms as a way to center and begin the practice. 
Reviews and FAQ
Read what my customers are saying on my testimonials and reviews page. Looking for more information? Please see my FAQ page.