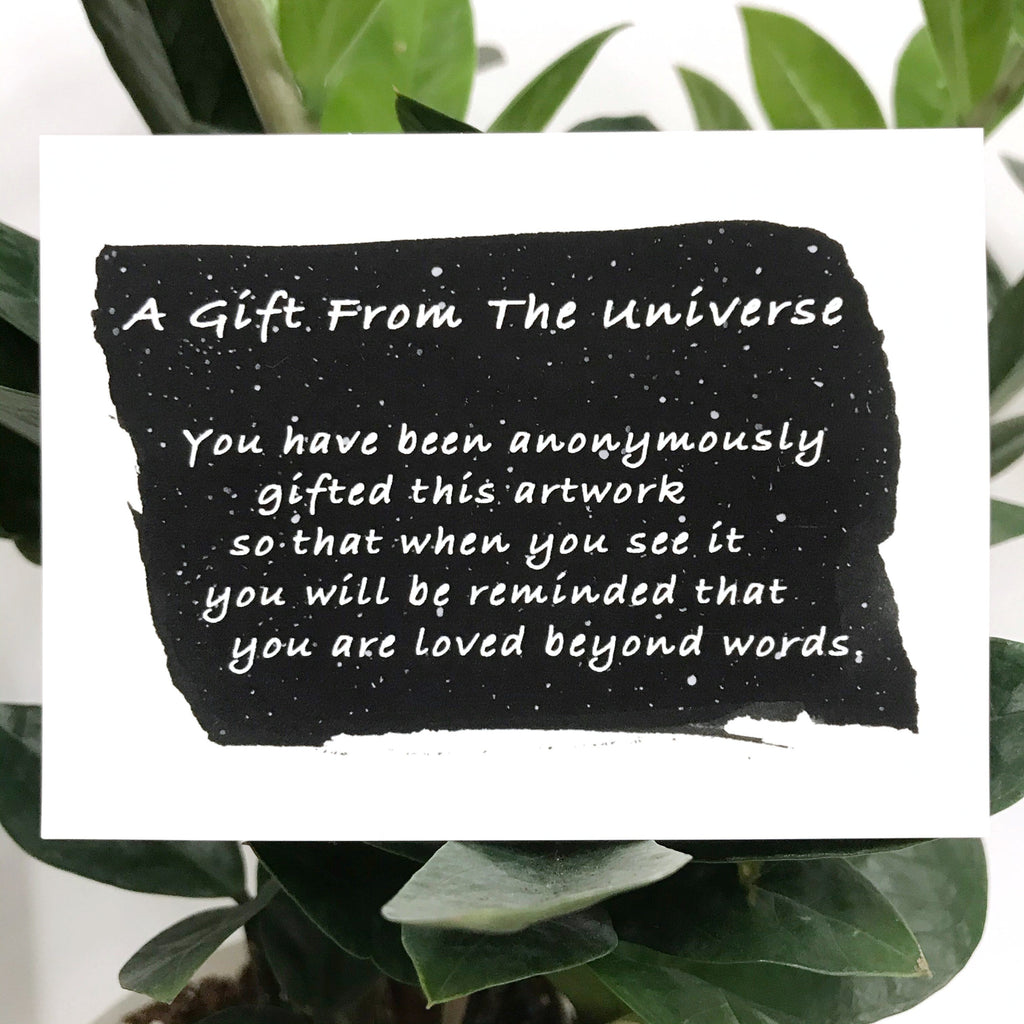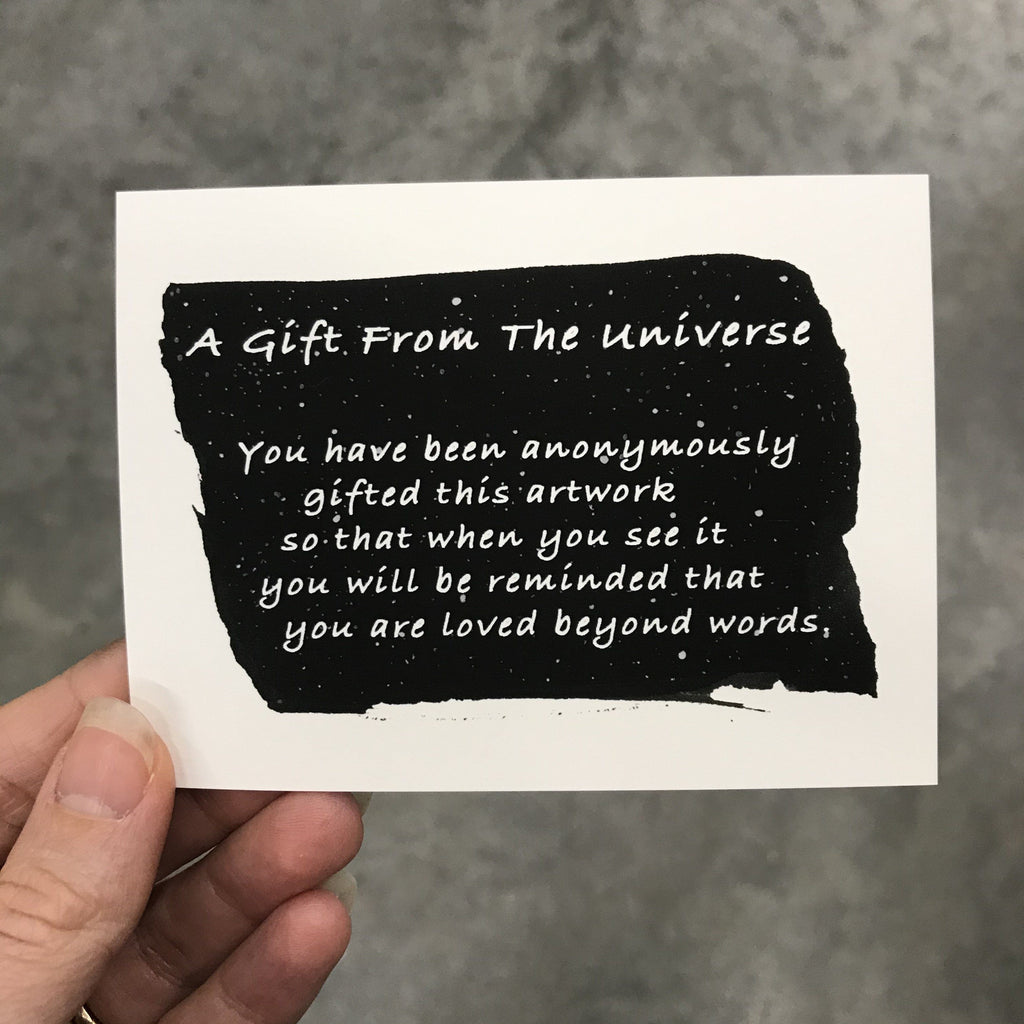 $0.00
Make Any Item A Gift From The Universe
Send an anonymous gift to someone you love.
Add this "item" to your cart with any other item, jewelry or art, and I'll ship the package to the recipient as an anonymous gift. Make sure to include the shipping address of the recipient. During the checkout process you can make the shipping address different than the billing address, or simply add the recipient address to the notes section when checking out.
The note that will be included in the package that says: 
A Gift From The Universe - You have been anonymously gifted this artwork so that when you see it you will be reminded that you are loved beyond words.
The return address says "A Gift From The Universe" with my PO Box address
Reviews and FAQ
Read what my customers are saying on my testimonials and reviews page. Looking for more information? Please see my FAQ page.