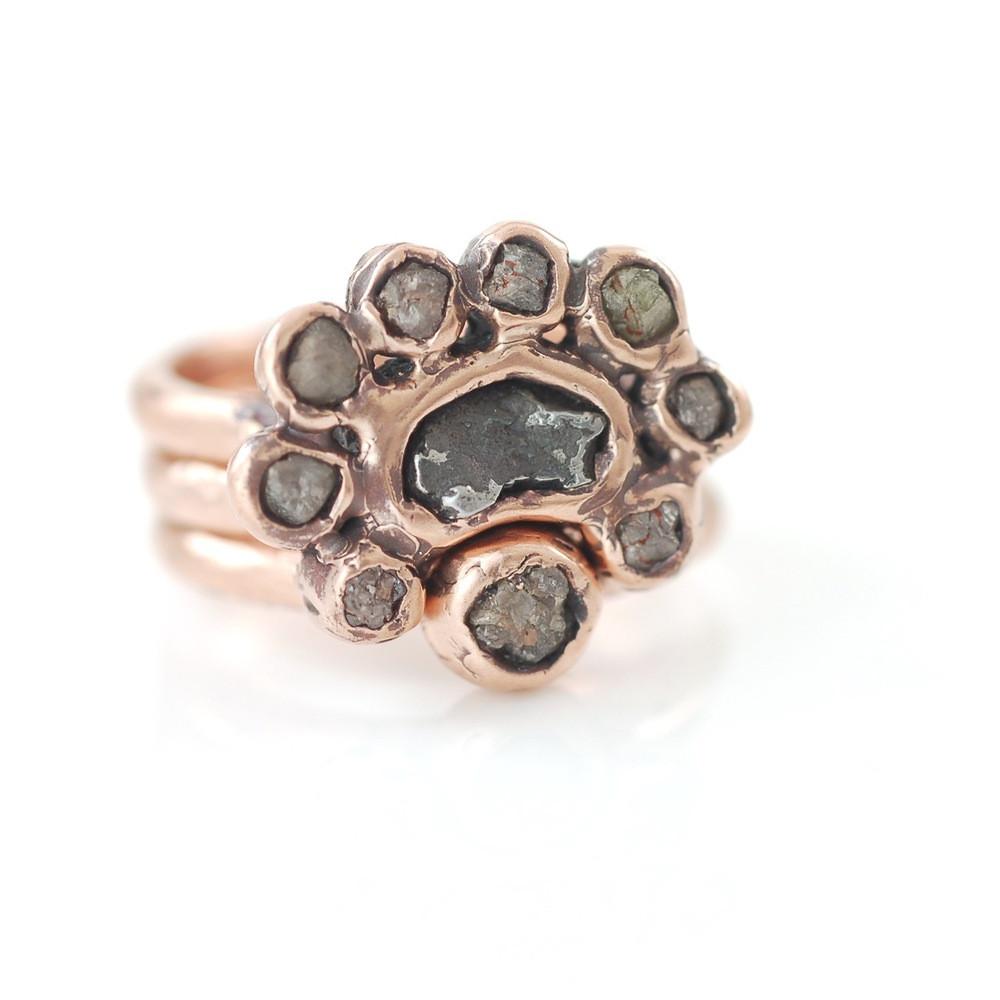 $1,780.00
Meteorite and Rough Diamond Ring Set in 14k Rose Gold - size 6 1/4 - Ready to Ship
This ring set is incomparable, peerless, unmatched! I had to use the thesaurus because "unique" doesn't quite do it justice - I'm not sure if anything like it could ever be made again!
This ring set was originally inspired by the shape of the meteorite and is actually three rings in one. There is a single rough diamond ring (on the bottom) - the diamond is approx 3mm or approximately 5.5 - 6mm including the setting. There is a single plain lightly hammered band that goes between the single diamond ring and the meteorite ring (middle band). The meteorite ring ring has 8 small rough diamonds that are 2 - 2.5mm (top band). All three fit together for a truly original look.
Let me know if you'd like to see more photos!
Three rings in one - cast in 100% recycled 14k rose gold
Size 6 1/4, can be stretched up slightly if needed
Features one meteorite, one 3mm rough diamond and eight 2 - 2.5mm rough diamonds
Ready to ship - Packaged in a box ready for giving
Ever wonder what the difference is between a meteor, meteoroid and a meteorite?
A meteoroid is the space debris/particle, perhaps from an asteroid or comet
A meteor is the flash of light we see as it comes through the earth's atmosphere (shooting star) and the meteorite is what survives!
Most meteoroids are so small they can't make it through the atmosphere and are completely vaporized.
With all 3 rings together, the settings measure 15.4mm tall x 17.9mm wide. Each band is a little over 2mm, all together a little over 7mm.