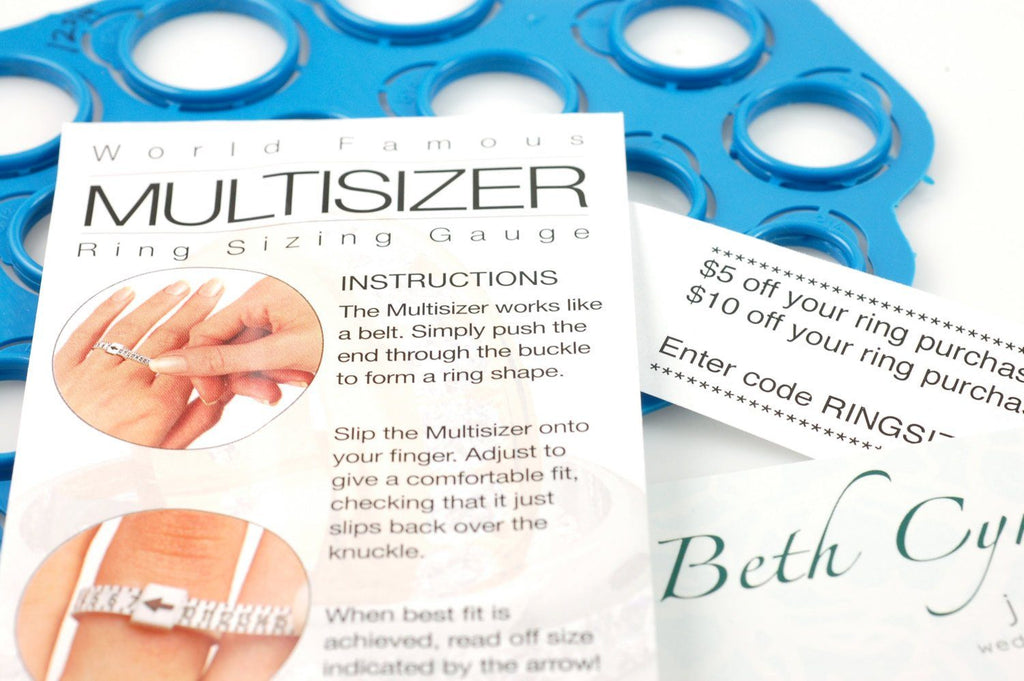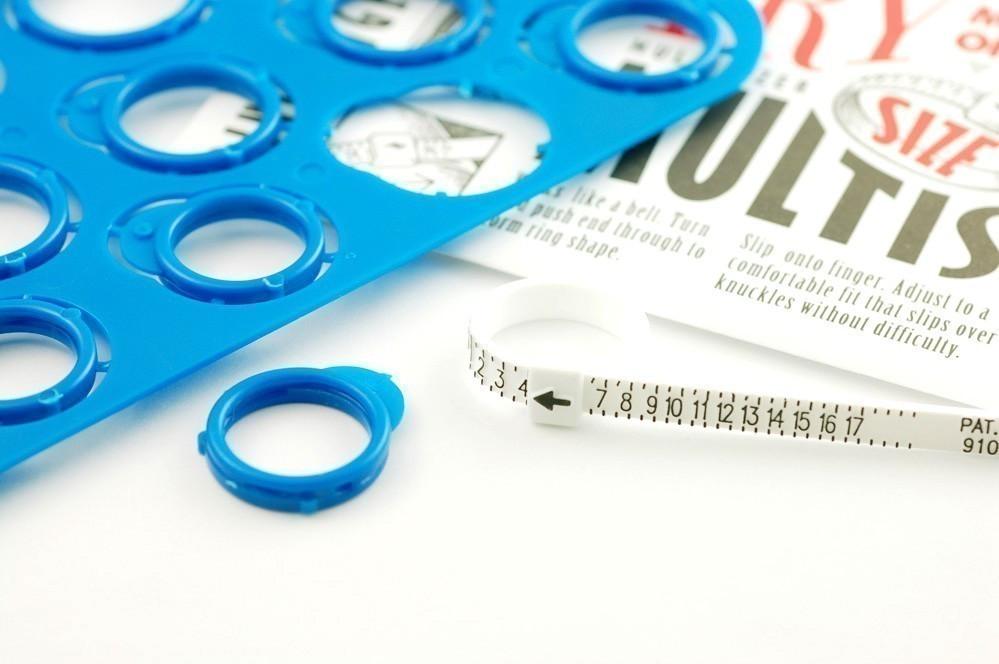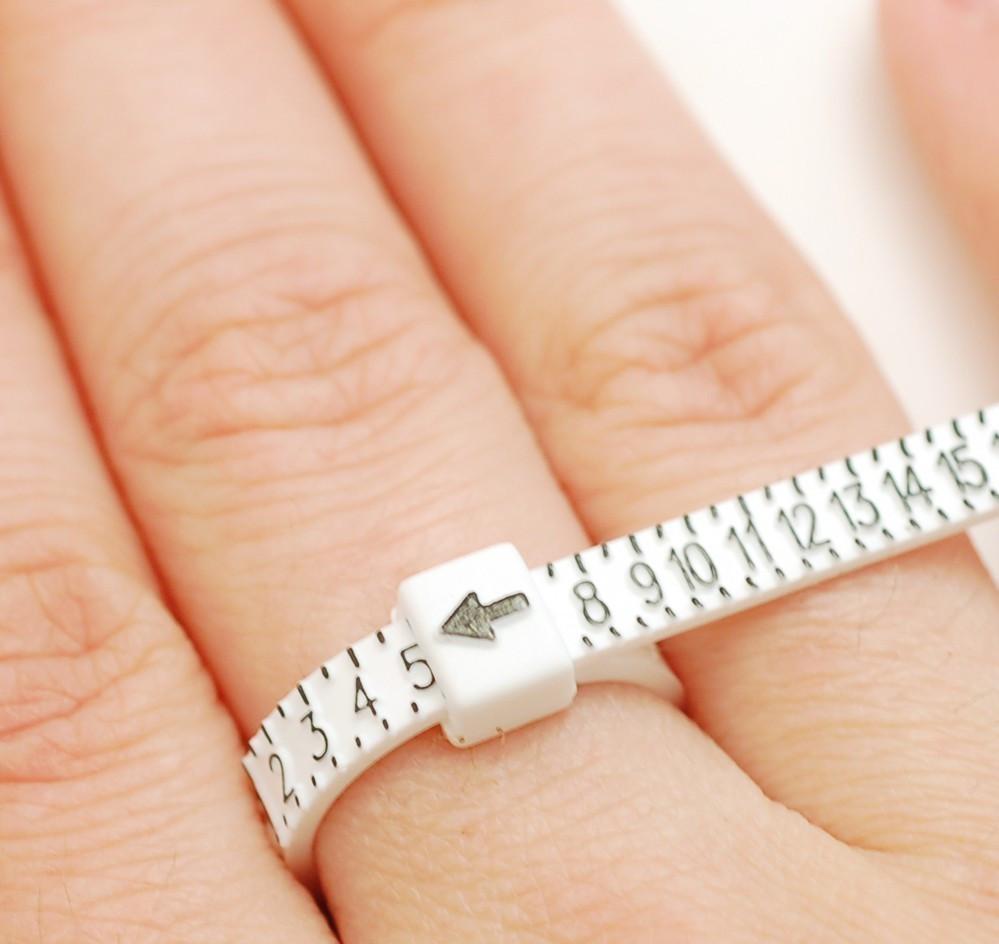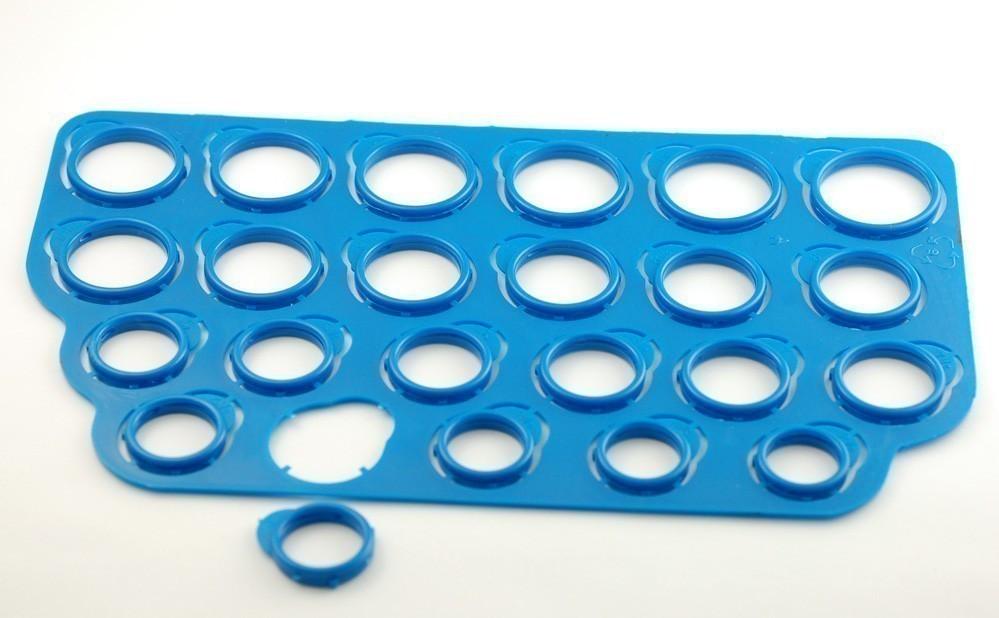 $9.00
Ring Sizer Combo Pack
Twice the ring sizers, twice the fun! Sometimes I like to double check, like that old saying, measure twice cut once. Not all ring sizers are perfect, so it's good to get a second opinion.
The whole packet comes with instructions and tips for sizing your fingers based on weather, time of day, ring width or finger shape. You can also check out the page here on my website with sizing information.  It also comes with a coupon code that makes the sizers free if you order rings from me. Woohoo! 
If you're not sure of your size, or your sweet significant other's size, this will ensure easy sizing.
They are also great for that secret sizing while your partner is asleep. And hopefully you can pull off the "oh I was just trying to hold your hand" if they happen to wake up, while stealthily sliding the sizer under your pillow.
Each 'zip tie' sizer comes in its own envelope with directions, though it's pretty easy to figure out. For the blue ring sizers, you simply pop out the size you want to try. The blue ones are specially marked so they match my ring mandrel ***make sure to check for any notes on actual size vs the size stamped by the manufacturer - many are not correct.*** 
Great for international customers - no confusion on conversions.
Includes US Ring sizes 1 - 17, including 1/2 and some 1/4 sizes
Reviews and FAQ
Read what my customers are saying on my testimonials and reviews page. Looking for more information? Please see my FAQ page.