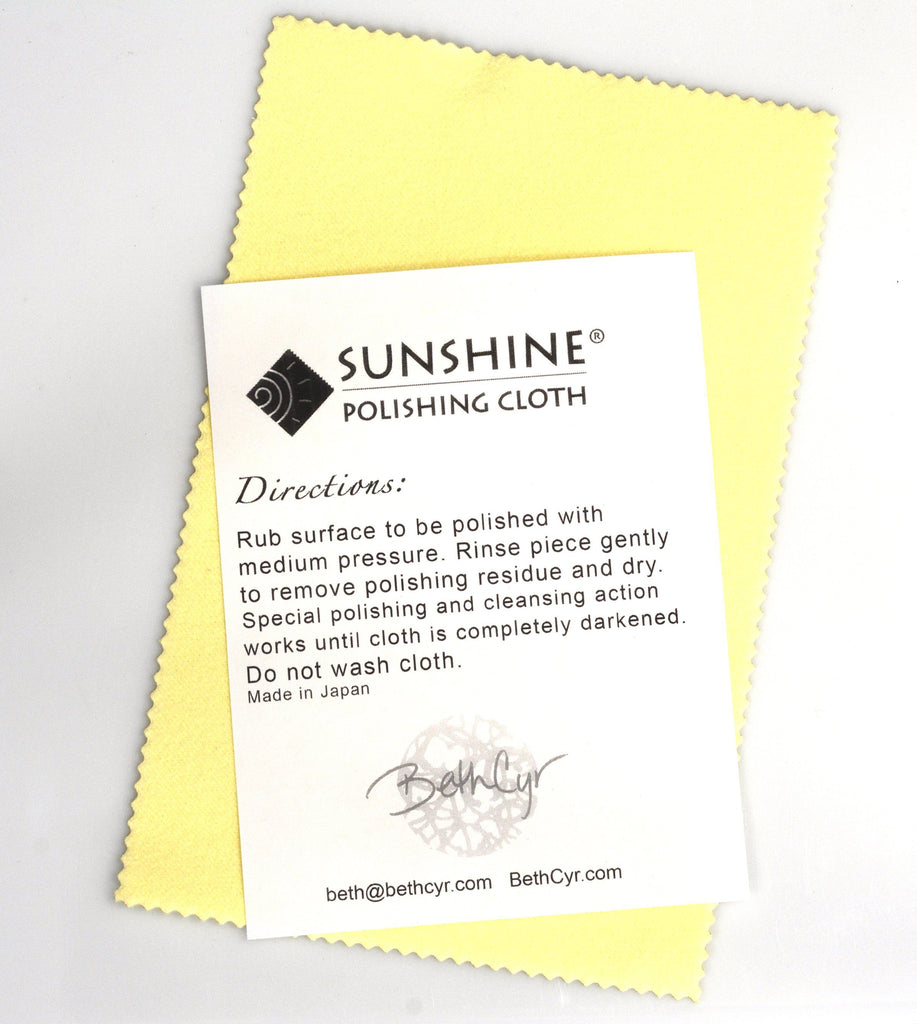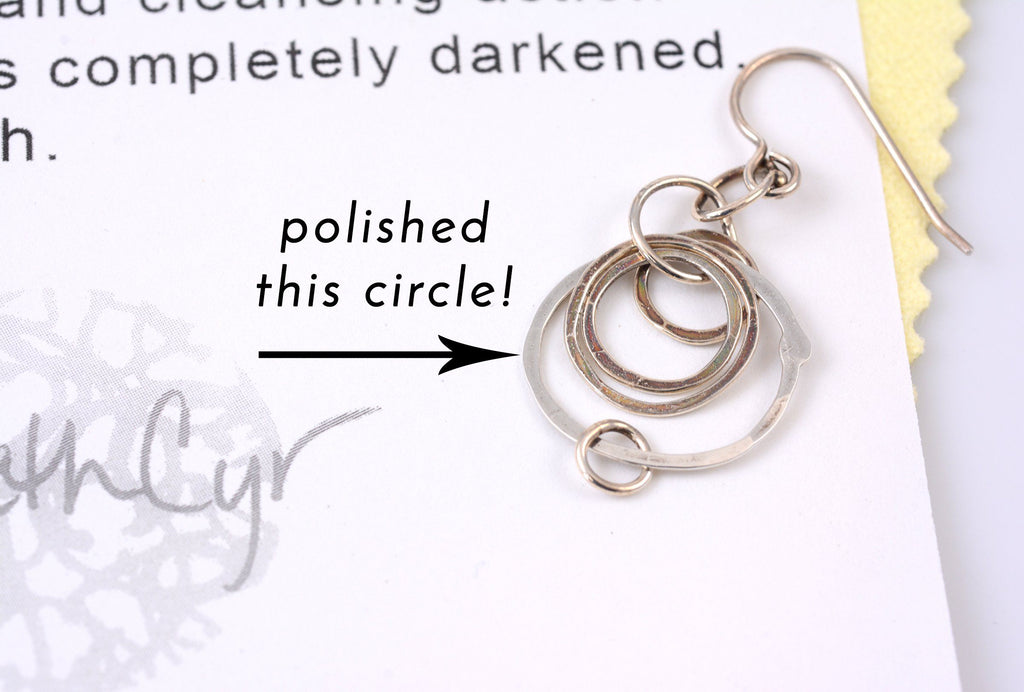 $2.00
$4.00
Sunshine Polishing Cloth
Use this Sunshine Polishing cloth to safely clean gold, silver, jewelry, flatware, copper and brass.
Cloth size: 7.5 x 5
Directions: Rub surface to be polished with medium pressure. Rinse piece gently to remove polishing residue and dry. 
Special polishing and cleansing action works until cloth is completely darkened. 
Do not wash cloth. 
Reviews and FAQ
Read what my customers are saying on my testimonials and reviews page. Looking for more information? Please see my FAQ page.