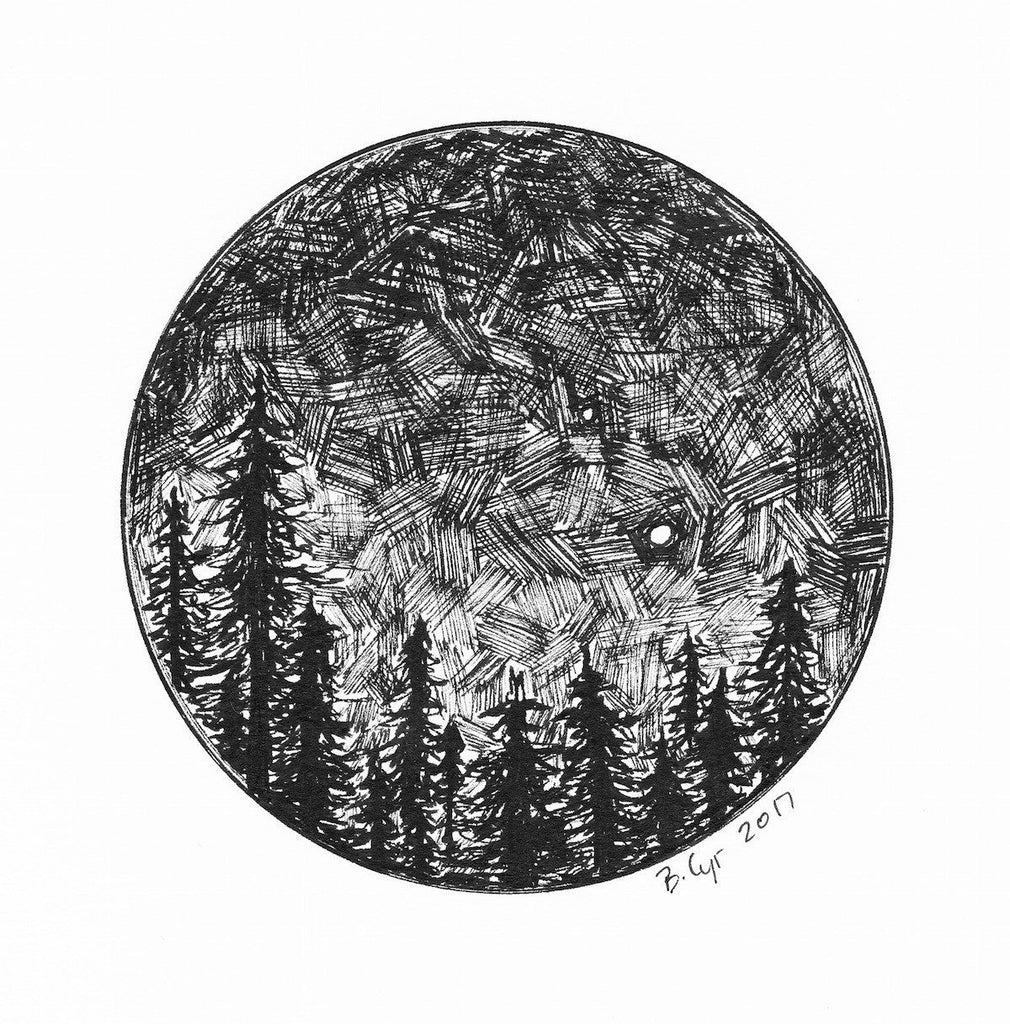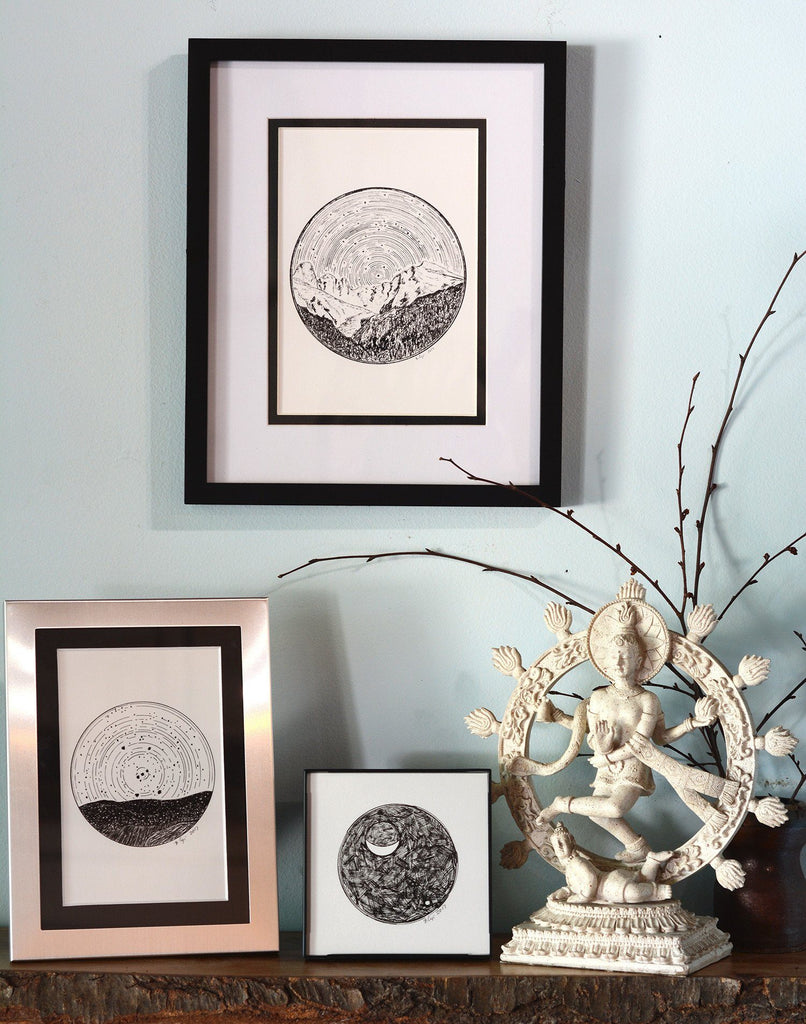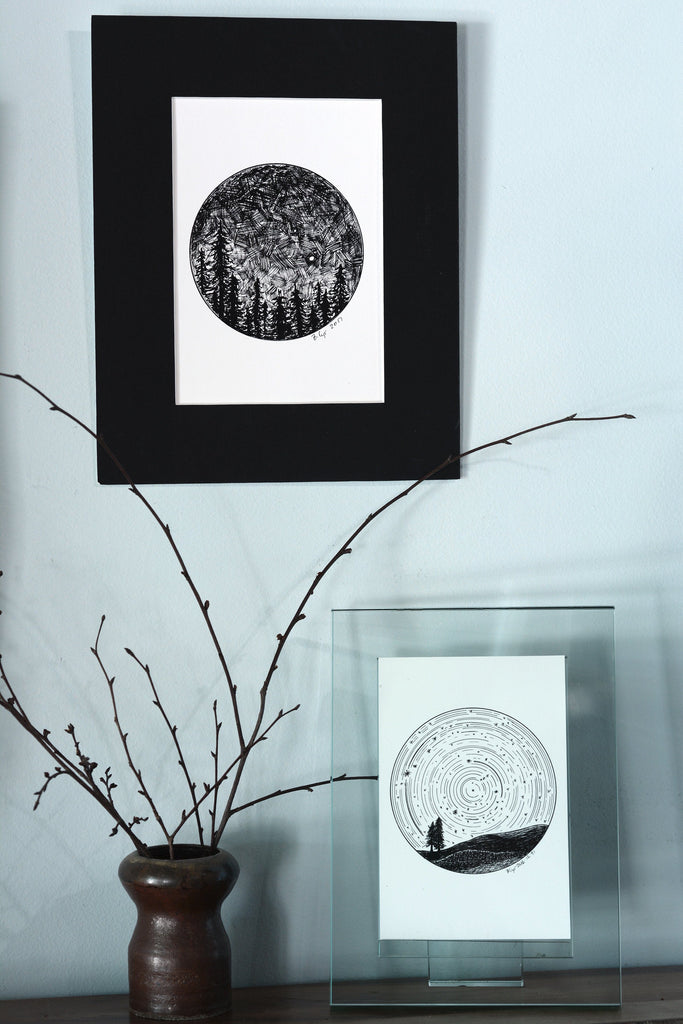 $35.00
Dark Sky - Venus and Mars over the Trees - Original Drawing
One of the first of my dark sky series - a practice in using texture and shading. It was inspired by the view coming out from yoga one night, Venus and Mars hanging out above the trees. 
The first photo shows the image for this listing, the last 4 photos show lifestyle shots of similar prints in different combinations and sizes (5" x 7", 4" x 6" or 4" x 4").
Drawing #39/365 of my Drawing a Day project
This is an original drawing on acid free, 100lb 4" x 4" square paper - sweet little drawing. The diameter of the circle is approx. 3"
Original artwork 4" x 4" paper
Drawings come in an archival safe plastic sleeve.
Signed and dated 2017

Please allow 1 - 2 days for shipment unless ordered with other items that take longer.
Prints are also available for this drawing here.
Reviews and FAQ
Read what my customers are saying on my testimonials and reviews page. Looking for more information? Please see my FAQ page.