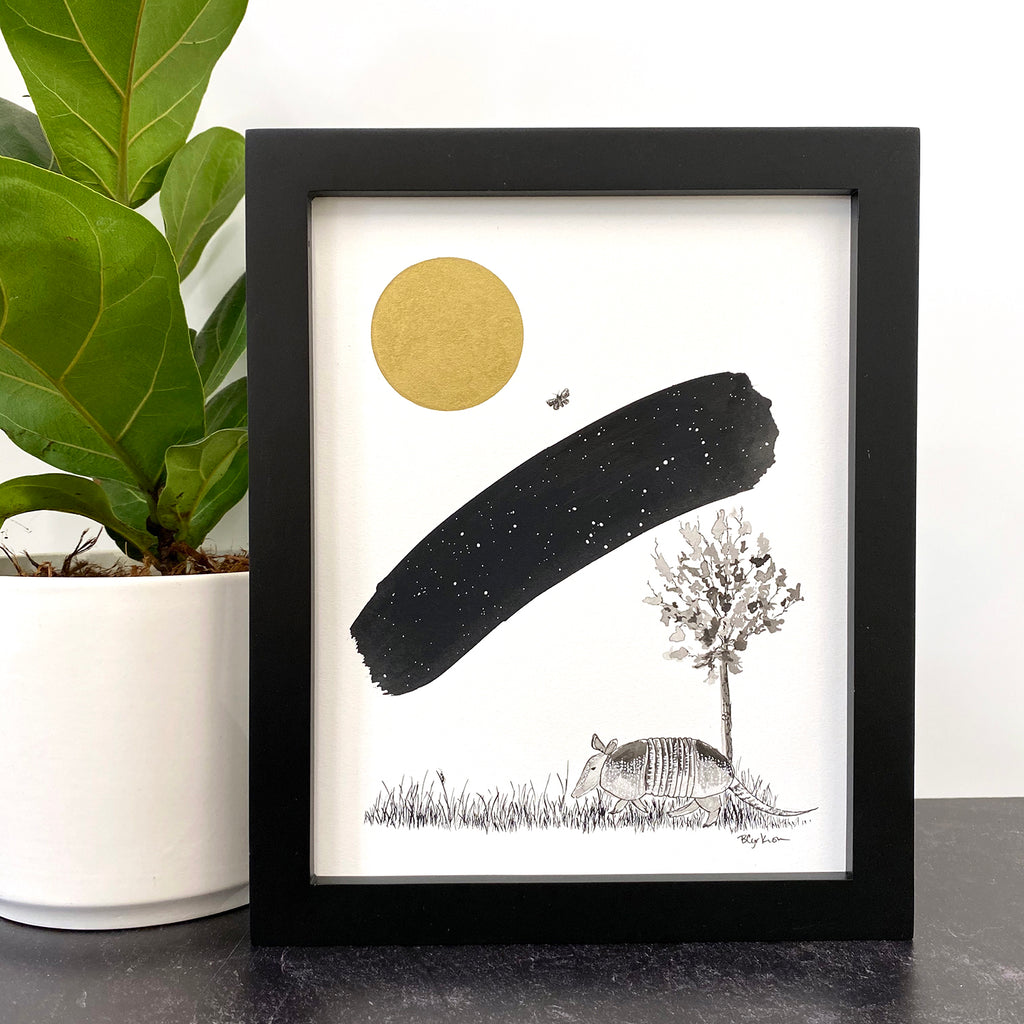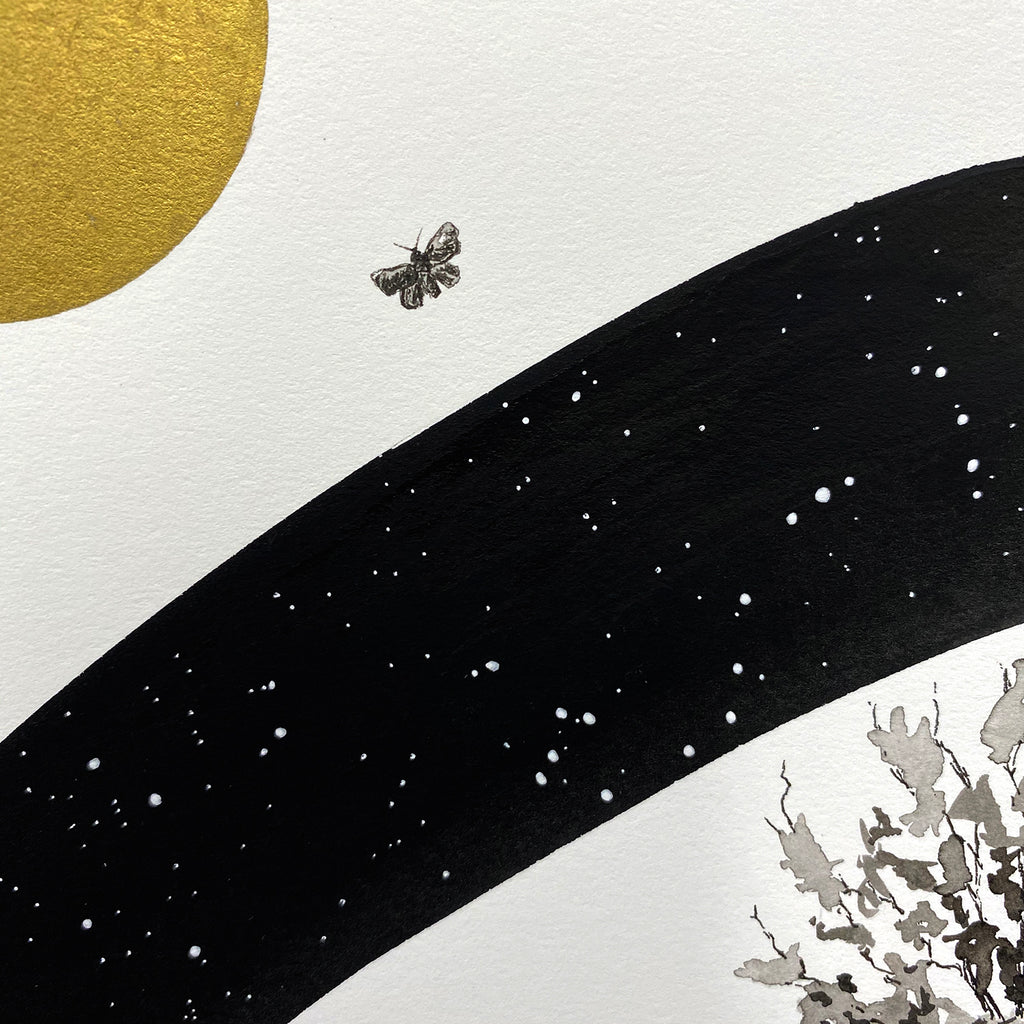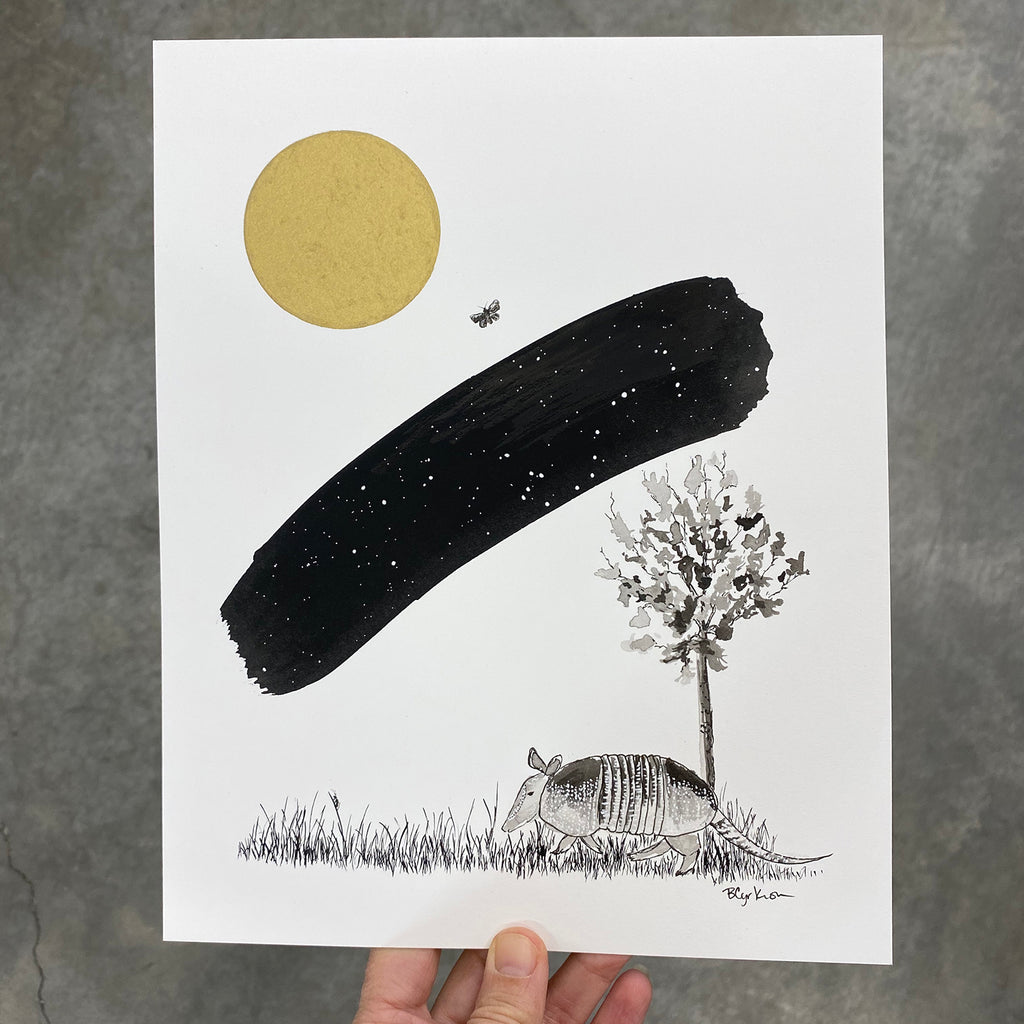 $75.00
Armor - Original Drawing - Inktober 2020 - Day 14
Inktober 2020 - Day 14 - Armadillo
Armadillos are pretty fascinating. I mean, most animals are right until you see them all the time? I'm not sure I've ever seen a live armadillo. Sad that their armor protects them from a lot of things but not cars. Did you know they can jump 4 - 5ft in the air? They also eat loads of bugs - 90% or more of their diet!
I included a little ant, which is one of their favorites apparently, also a moth and in the constellations - scorpio and the fly.
It was fun playing around today with some different styles and adding some little things I don't normally do, like using watered down ink with smaller brushes and a crow quill pen (which makes the BEST grass).
*frame not included
Original drawing
8x10

heavyweight mixed media paper, 100% cotton, acid free, natural white
black, white and gold metallic inks
Reviews and FAQ
Read what my customers are saying on my testimonials and reviews page. Looking for more information? Please see my FAQ page.