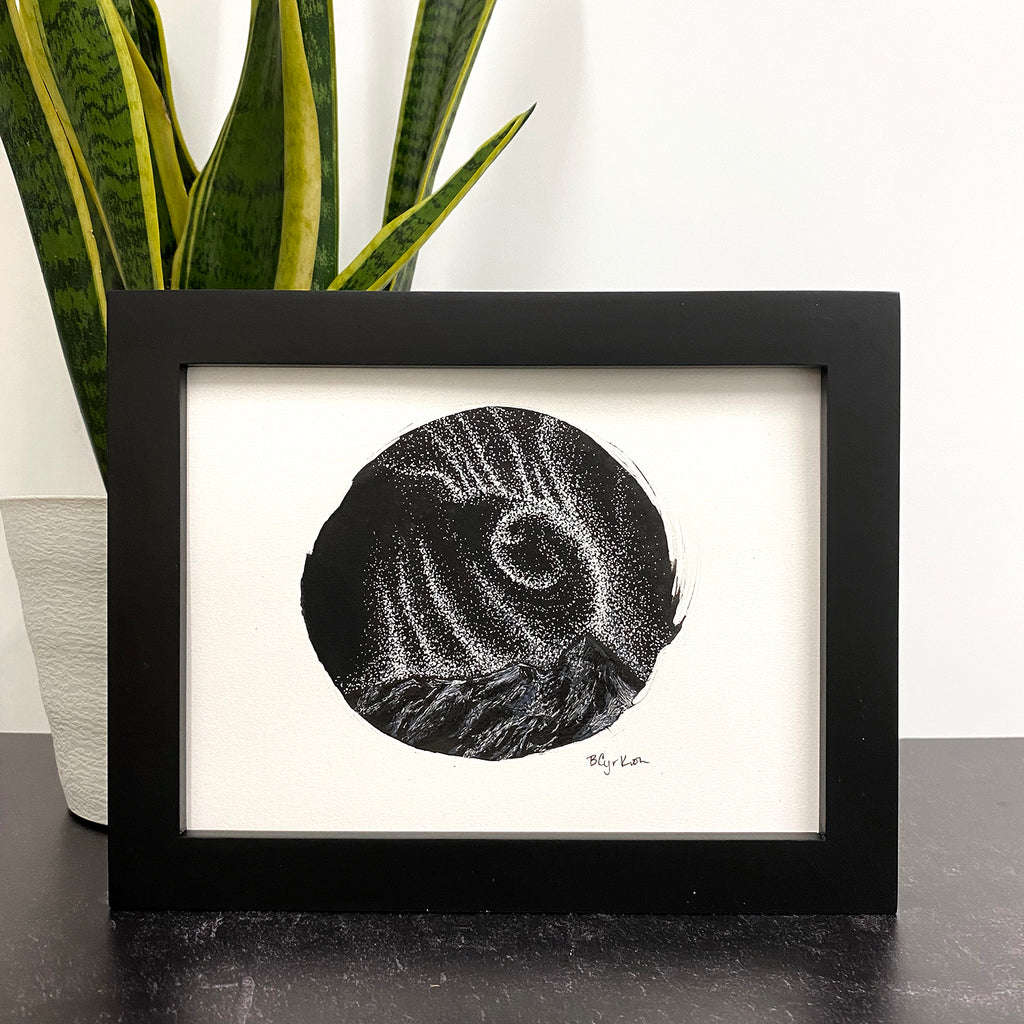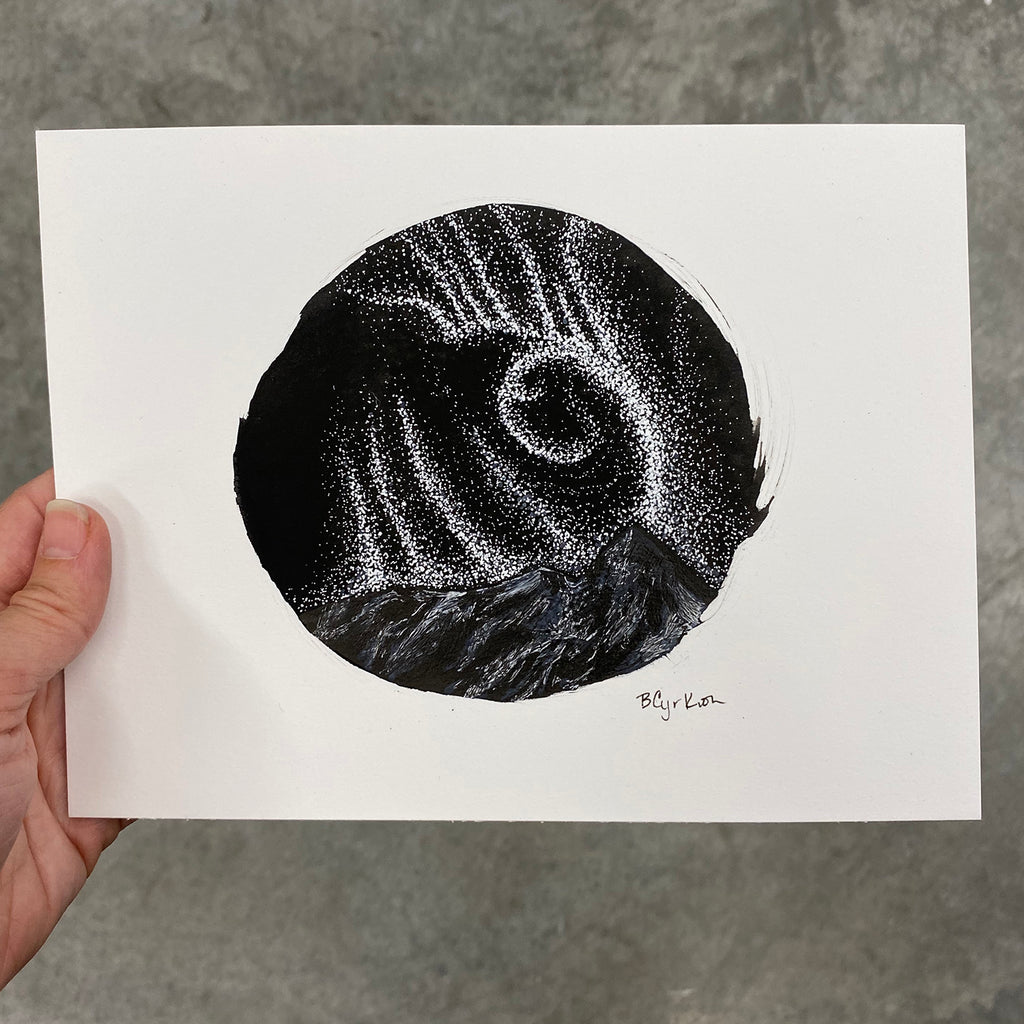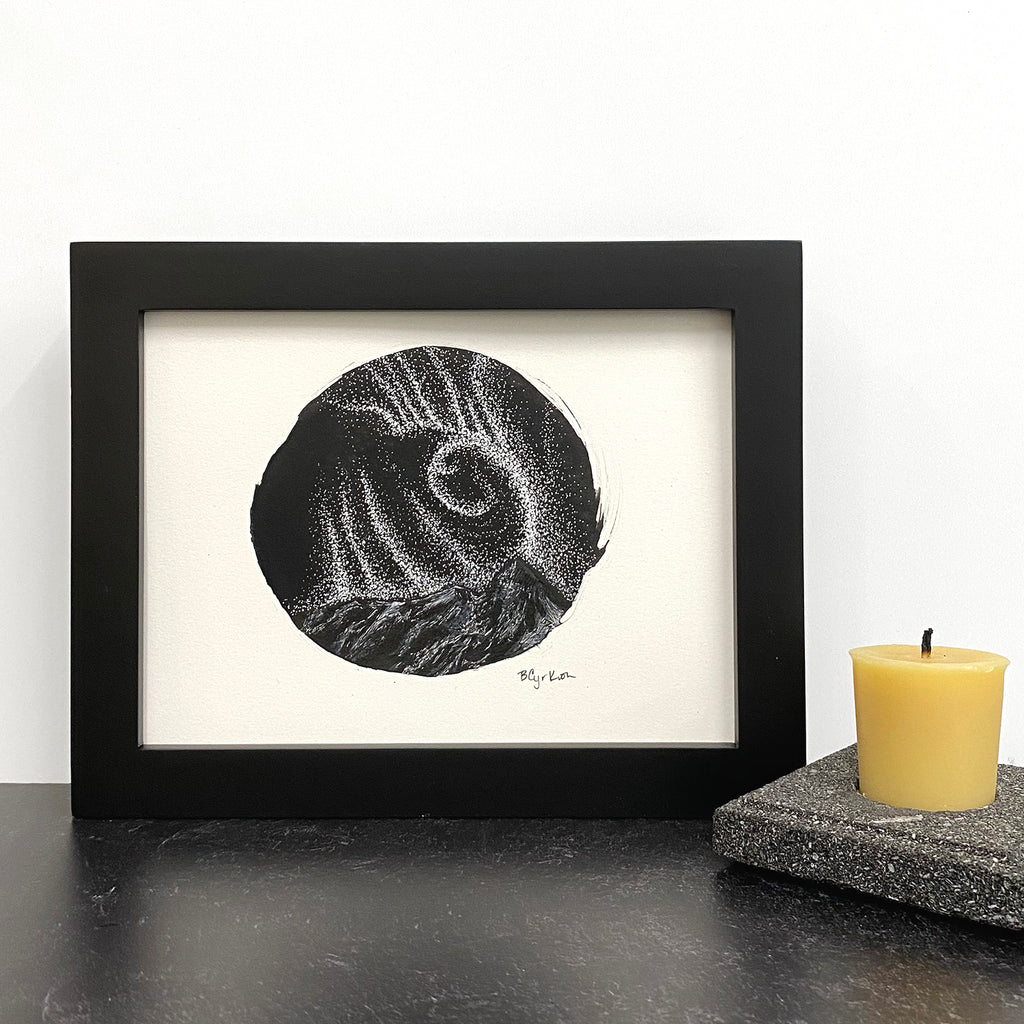 $65.00
Wisp - Original Drawing - Inktober 2020 - Day 2
Inktober 2020 - Day 2 - Wisp (Aurora Borealis)
Drawing the Aurora Borealis is one of the most tedious, simple and satisfying elements to any of my drawings. I'm always a little amazed by how a little dot can multiply and create an image. I have yet to see the aurora in person, but just the thought of it makes me filled with wonder I feel like the drawings bring a tiny bit of that ethereal magic that to life.
Original drawing
6x8
heavyweight mixed media paper, 100% cotton, acid free, natural white
black and white inks
*frame not included
Reviews and FAQ
Read what my customers are saying on my testimonials and reviews page. Looking for more information? Please see my FAQ page.