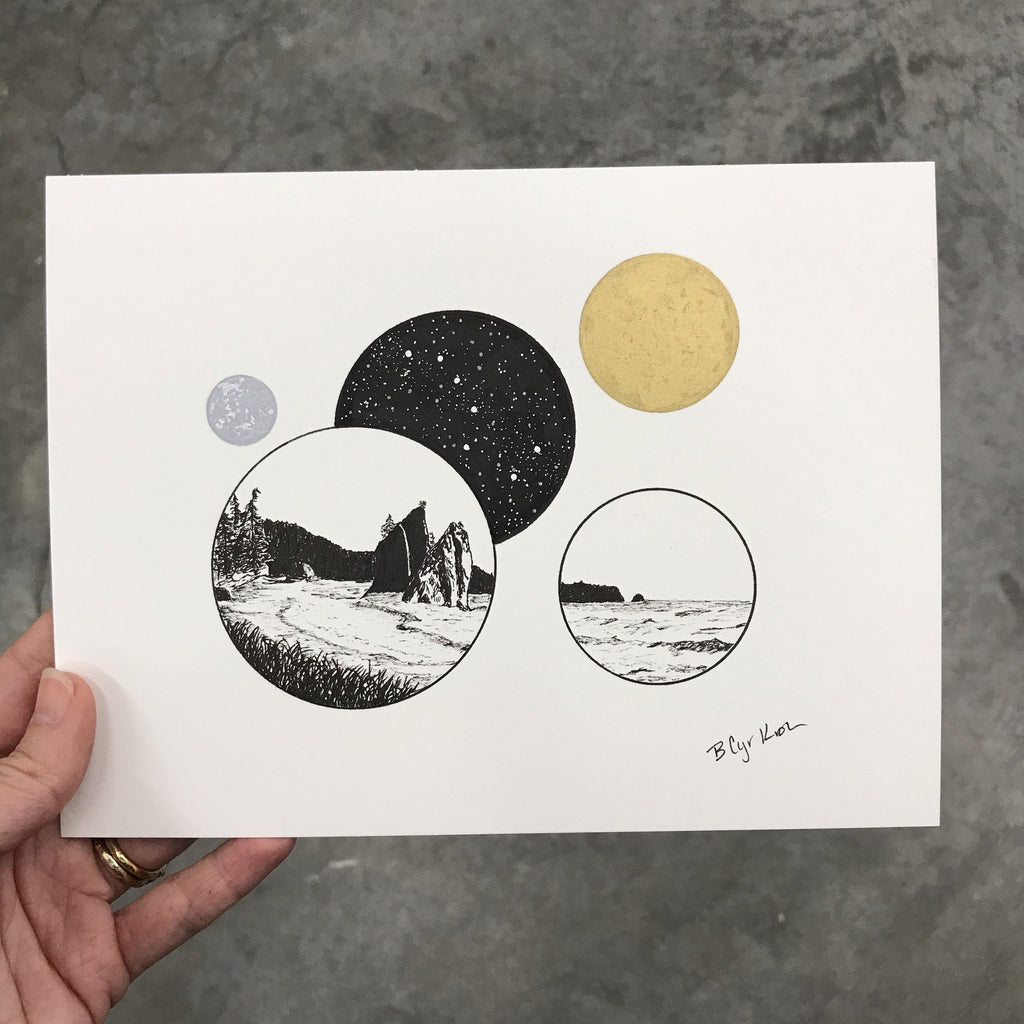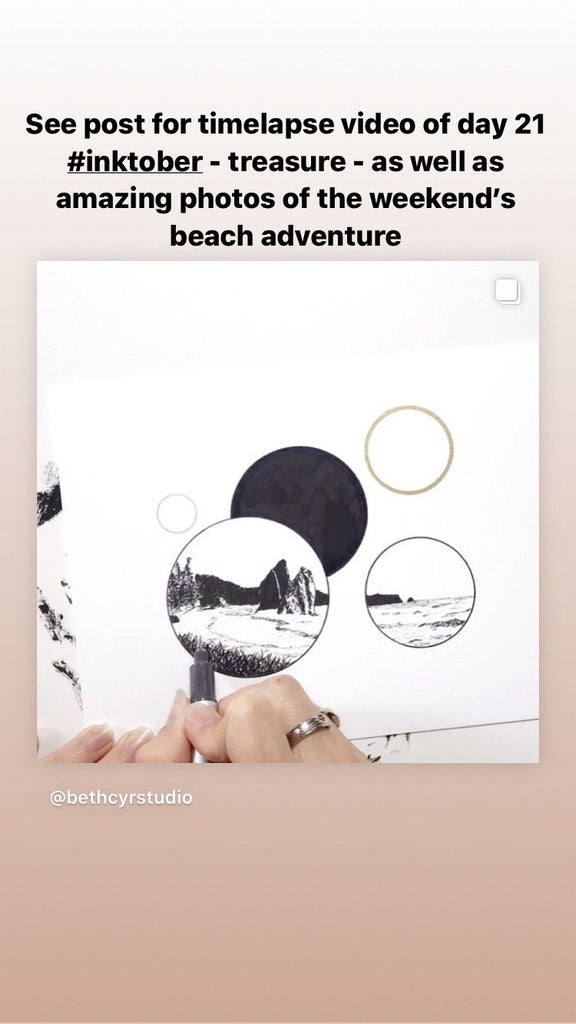 $90.00
$100.00
inktober day 21 - treasure - original drawing - 8" x 6" - ready to ship
21/31 of inktober - treasure
inspired by how much I treasure living in WA state and being able to take a short drive to see the amazing sights that exist here. 
6" x 8"
black and white, gold and silver metallic ink
100% cotton, heavyweight, archival, acid free paper - cotton is a more sustainable, eco friendly alternative to wood pulp.
follow along on IG to see my progress and watch time lapse videos of select drawings - instagram.com/bethcyrstudio
Reviews and FAQ
Read what my customers are saying on my testimonials and reviews page. Looking for more information? Please see my FAQ page.