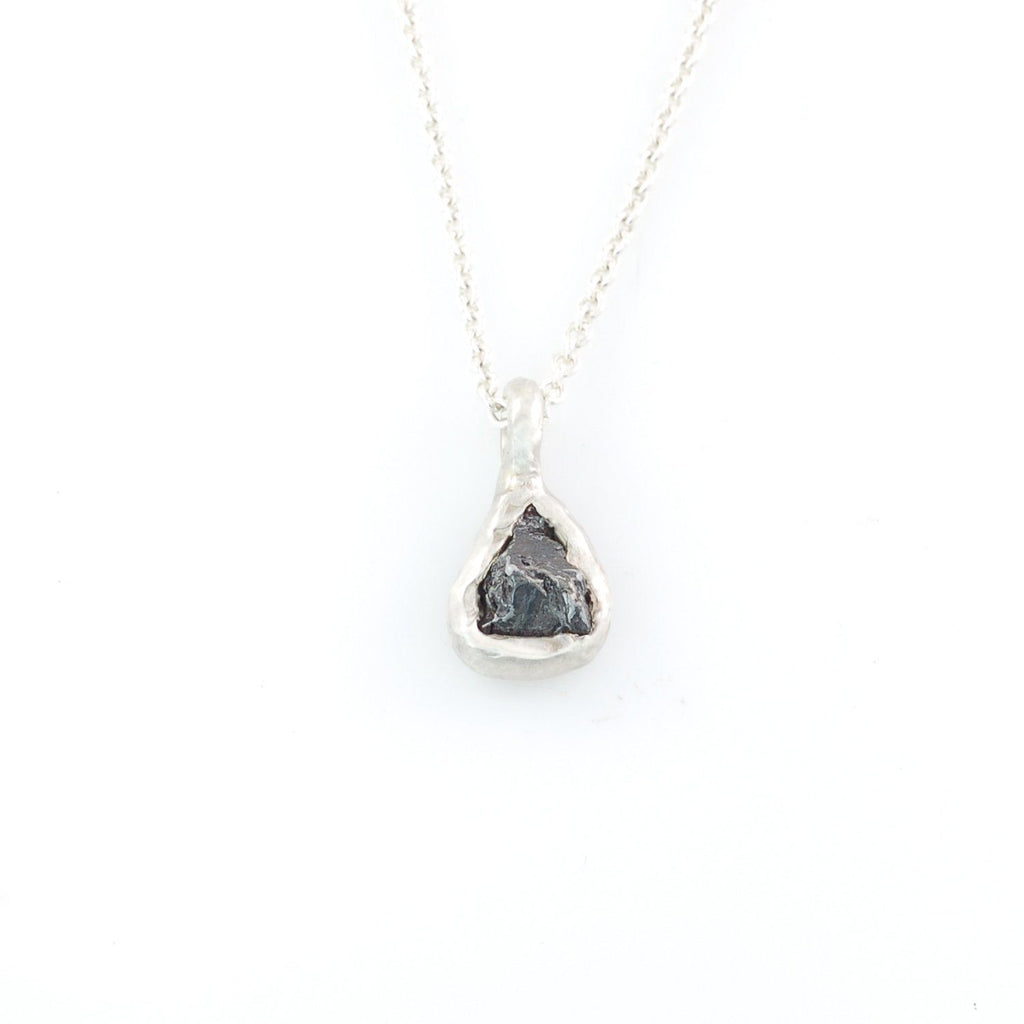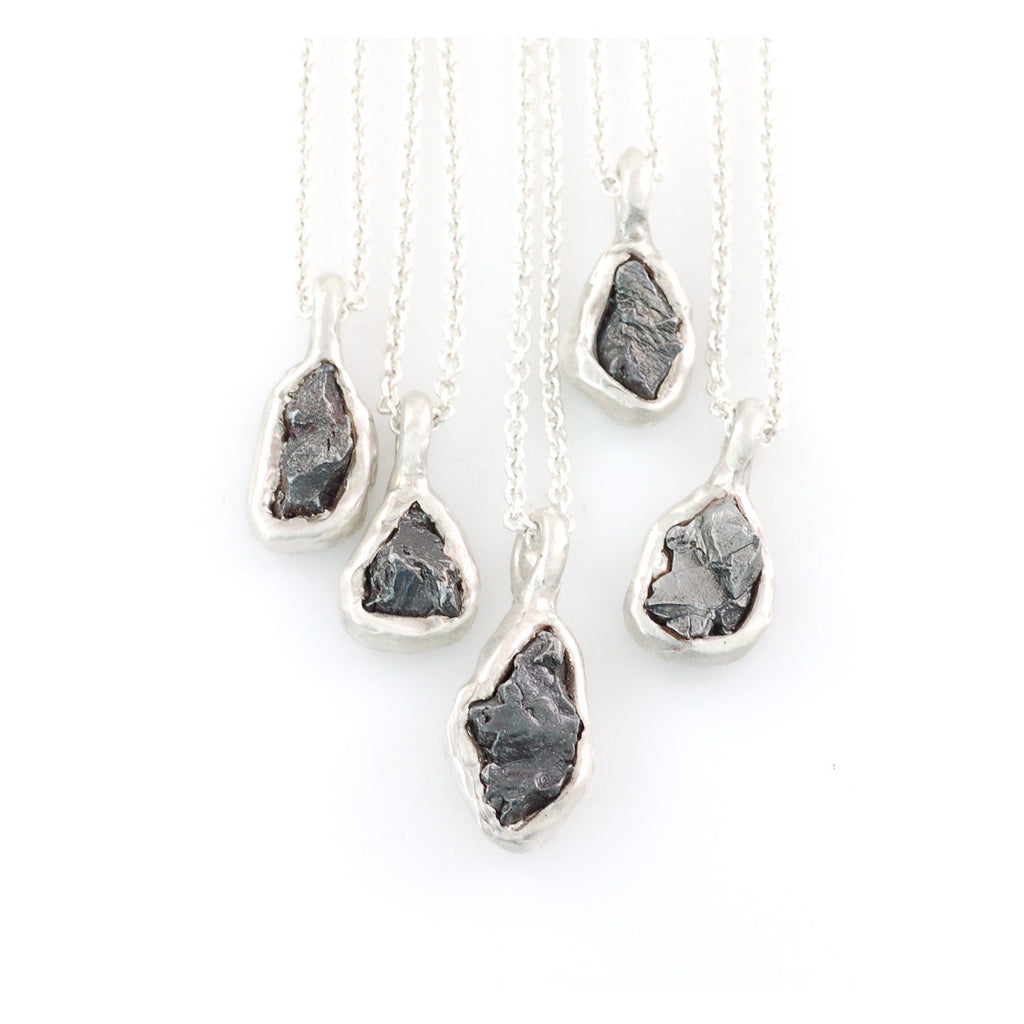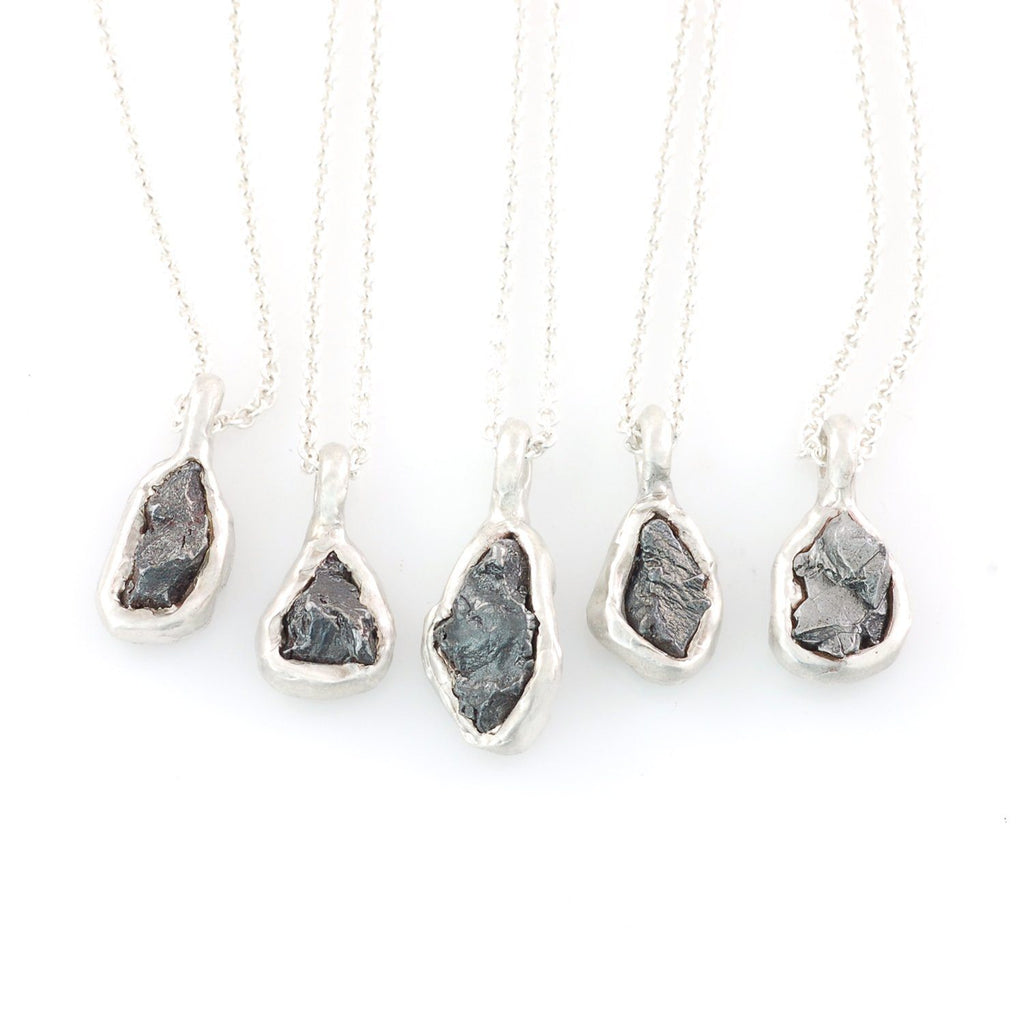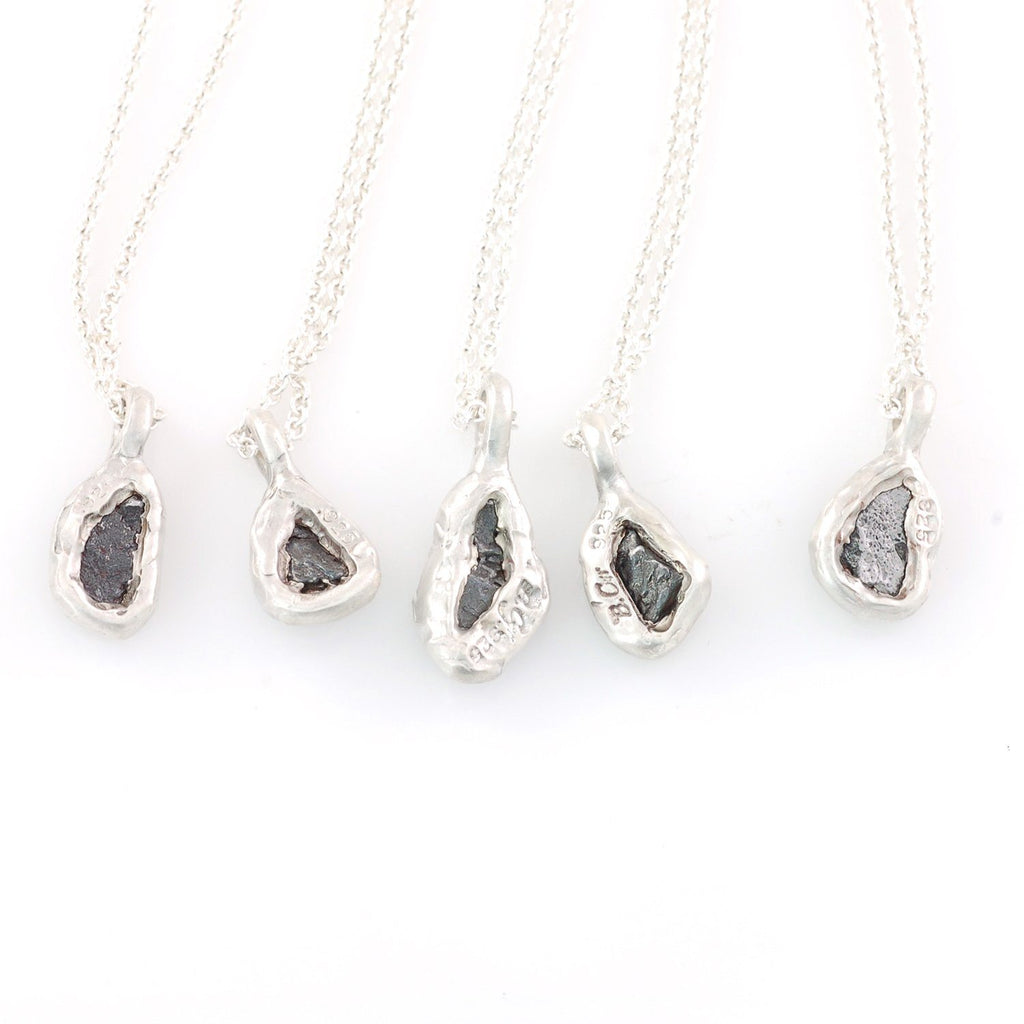 $80.00
Meteorite Pendant in Sterling Silver #26 - Ready to Ship
Just imagine where this meteorite has been! Perhaps it has seen your favorite planet up close or maybe even a distant undiscovered galaxy. When it eventually crashed to earth it shattered into fragments that all have unique shapes and textures.
The sterling silver setting subtly frames the contours of the meteorite for this simple and beautiful charm. Wear this with a shiny sterling silver chain or choose to add a patina to the chain when adding it to your cart.
The first two photos show the pendant for this listing. It is shown in a grouping in the last few photos just for size and shape reference.
Approx. 1/2" (15mm) long from the top of the bale
Includes sterling silver chain - length of your choosing and shiny silver or dark patina
Ready to ship - Packaged in a box ready for giving
Ever wonder what the difference is between a meteor, meteoroid and a meteorite?
A meteoroid is the space debris/particle, perhaps from an asteroid or comet
A meteor is the flash of light we see as it comes through the earth's atmosphere (shooting star) and the meteorite is what survives!
Most meteoroids are so small they can't make it through the atmosphere and are completely vaporized. 
Reviews and FAQ
Read what my customers are saying on my testimonials and reviews page. Looking for more information? Please see my FAQ page.