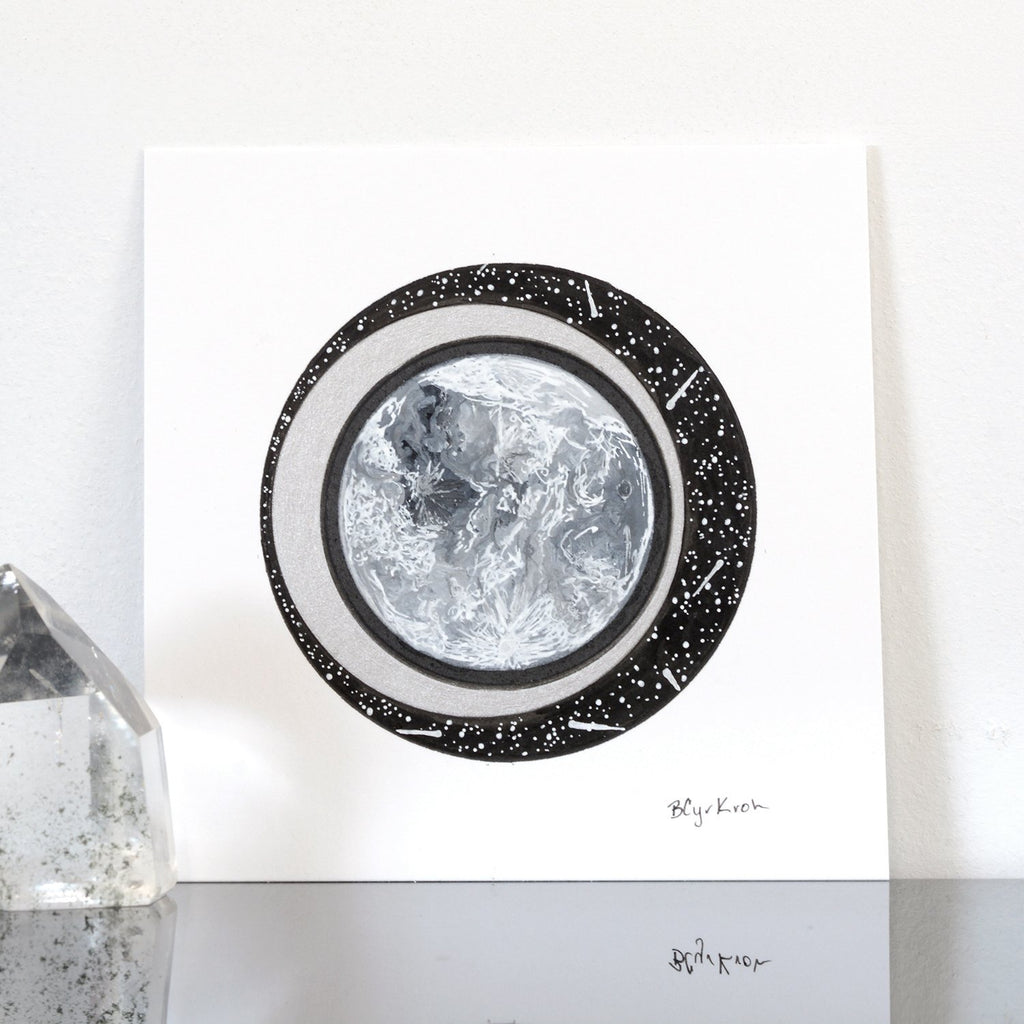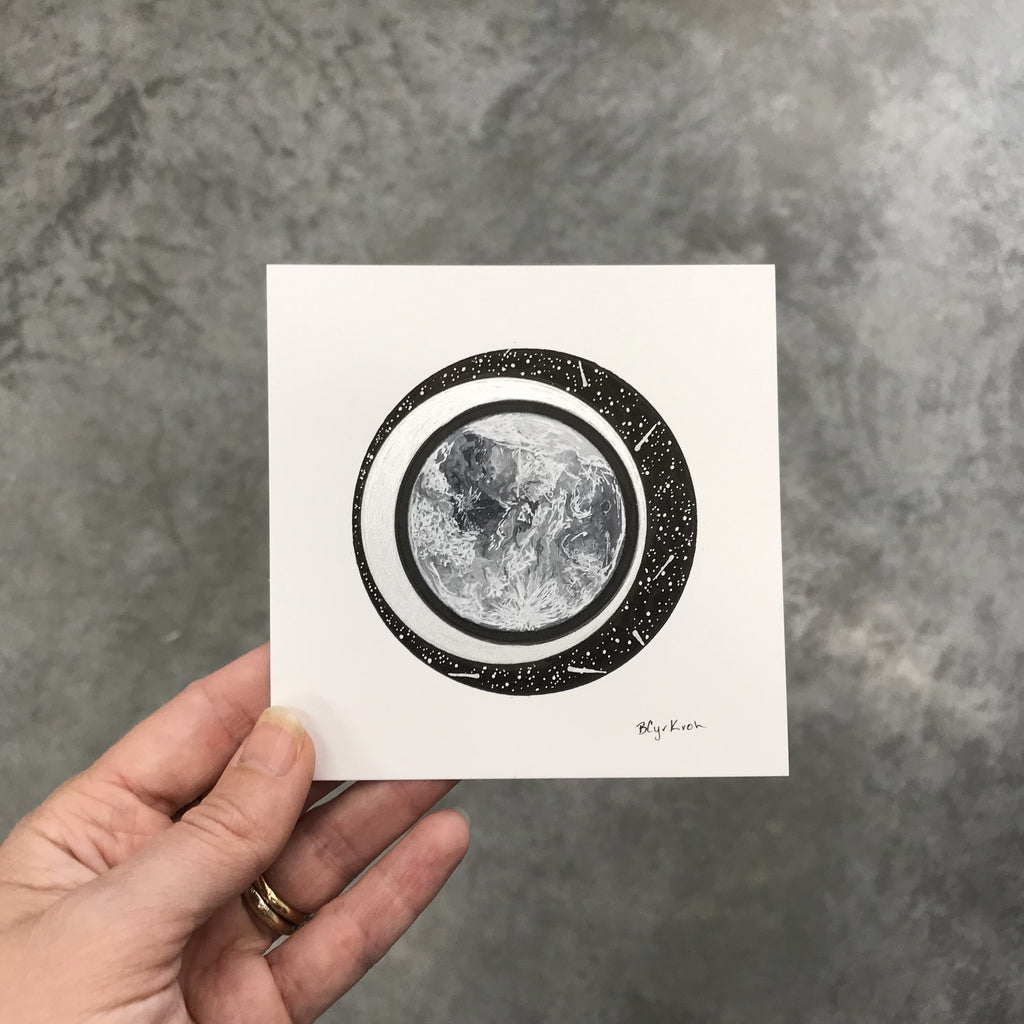 $50.00
94/100 - 100 Day Drawing Project - Original Drawing - 4" x 4"
Inspired by moons and shooting stars - the textures and layers of the moon are pretty dreamy. Sometimes if you look at it long enough, it looks like its moving and swirling.
Ink and metallic (silver) paint pens
4" x 4" 
Bristol artist tiles - 100lb - Acid free, vellum surface, bright white (brighter than the natural white of most of the drawing paper I use)
Day 94/100 of my 100 day drawing project - "100 Stellar Drawings" (follow along #100stellardrawings on IG)
Due to the nature of the metallics - the color can shift depending on the angle. If you would like to see a short video that shows the piece in motion - send an email to beth@bethcyr.com
Reviews and FAQ
Read what my customers are saying on my testimonials and reviews page. Looking for more information? Please see my FAQ page.