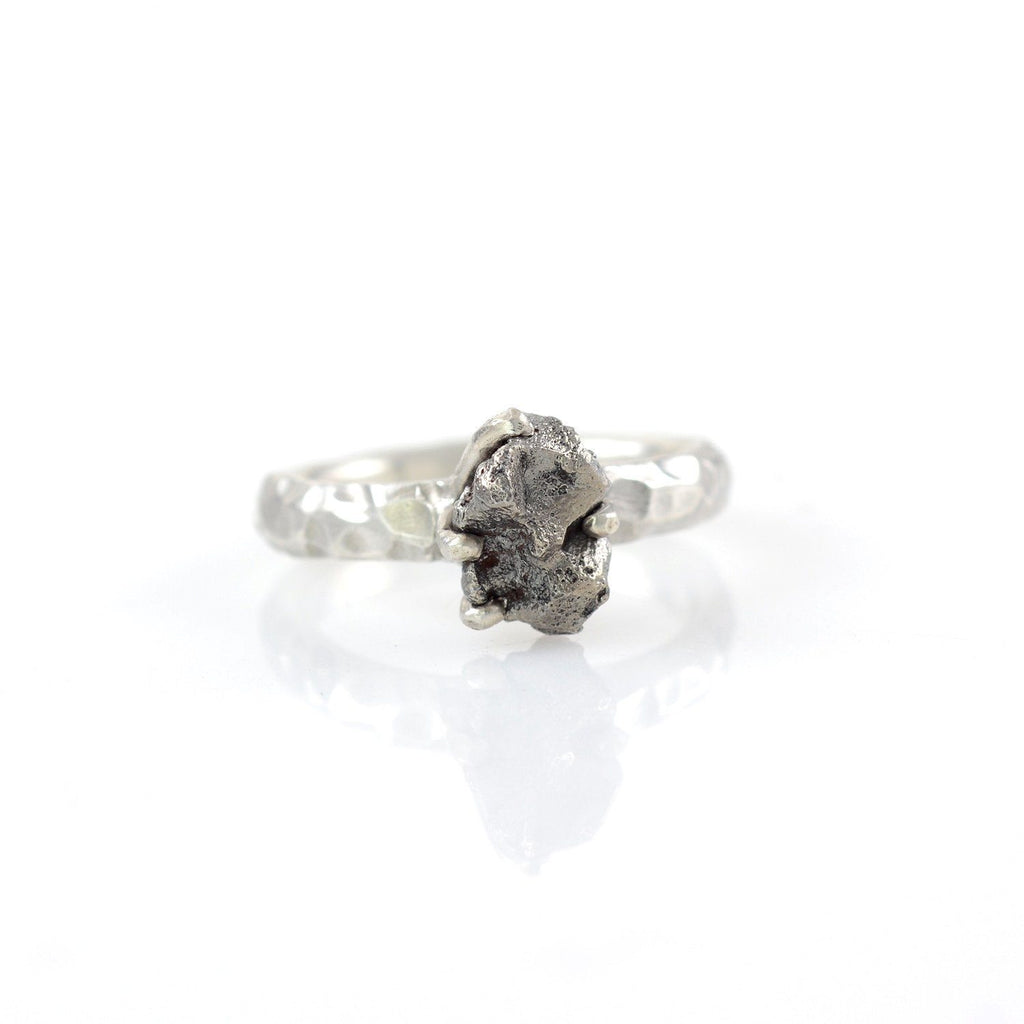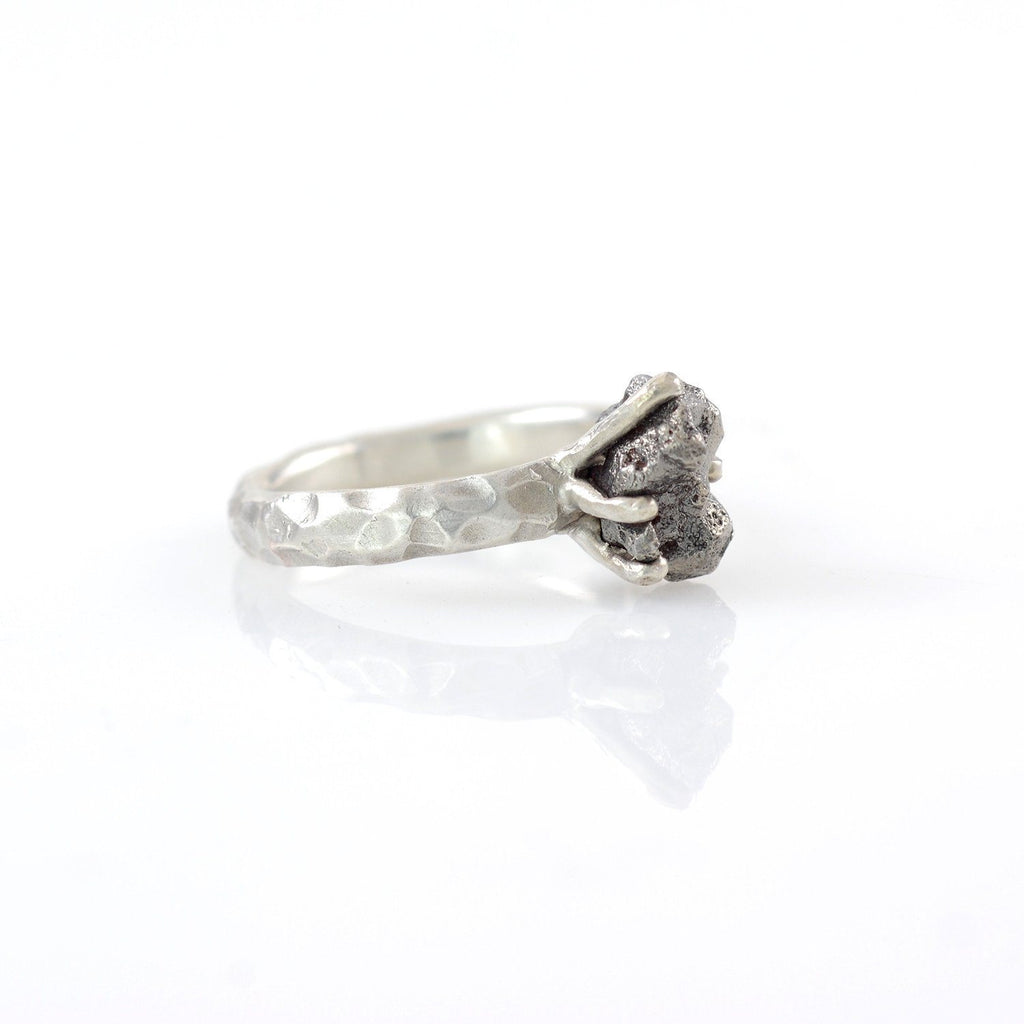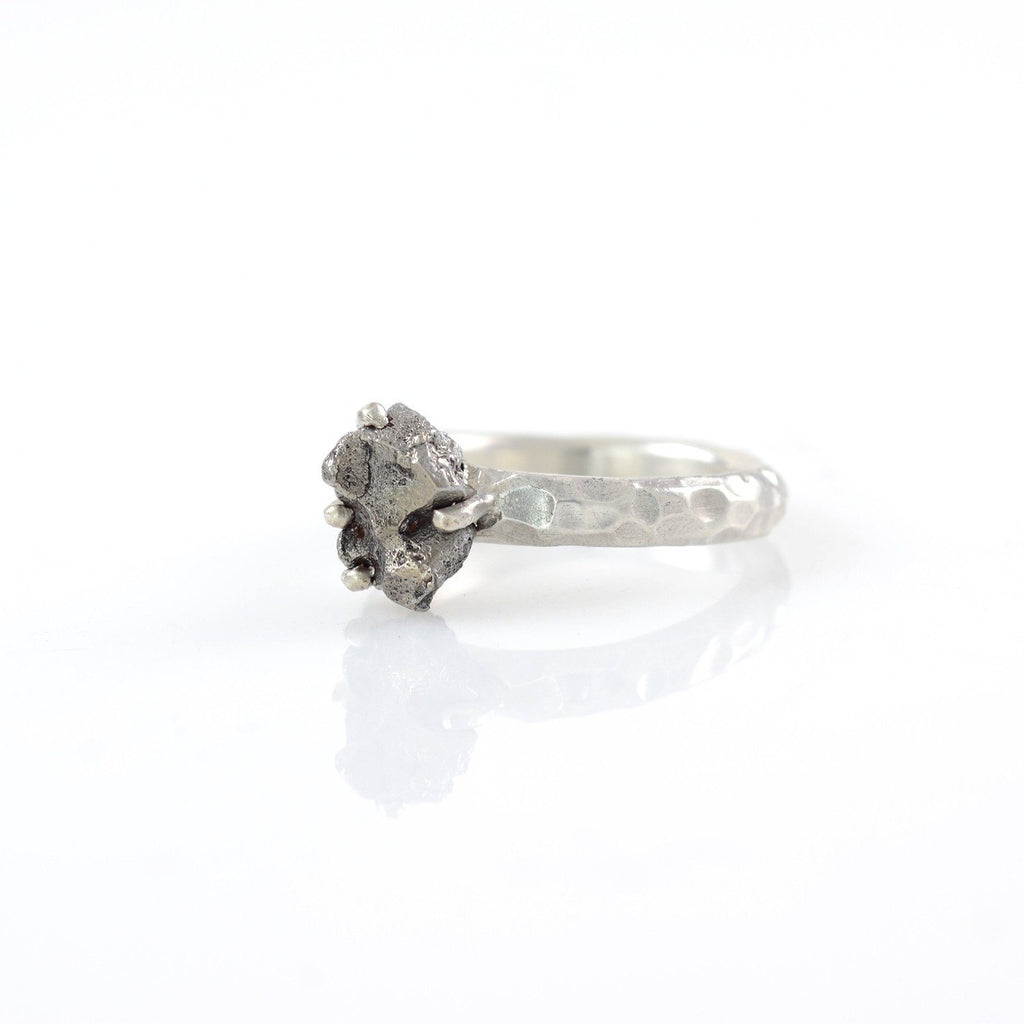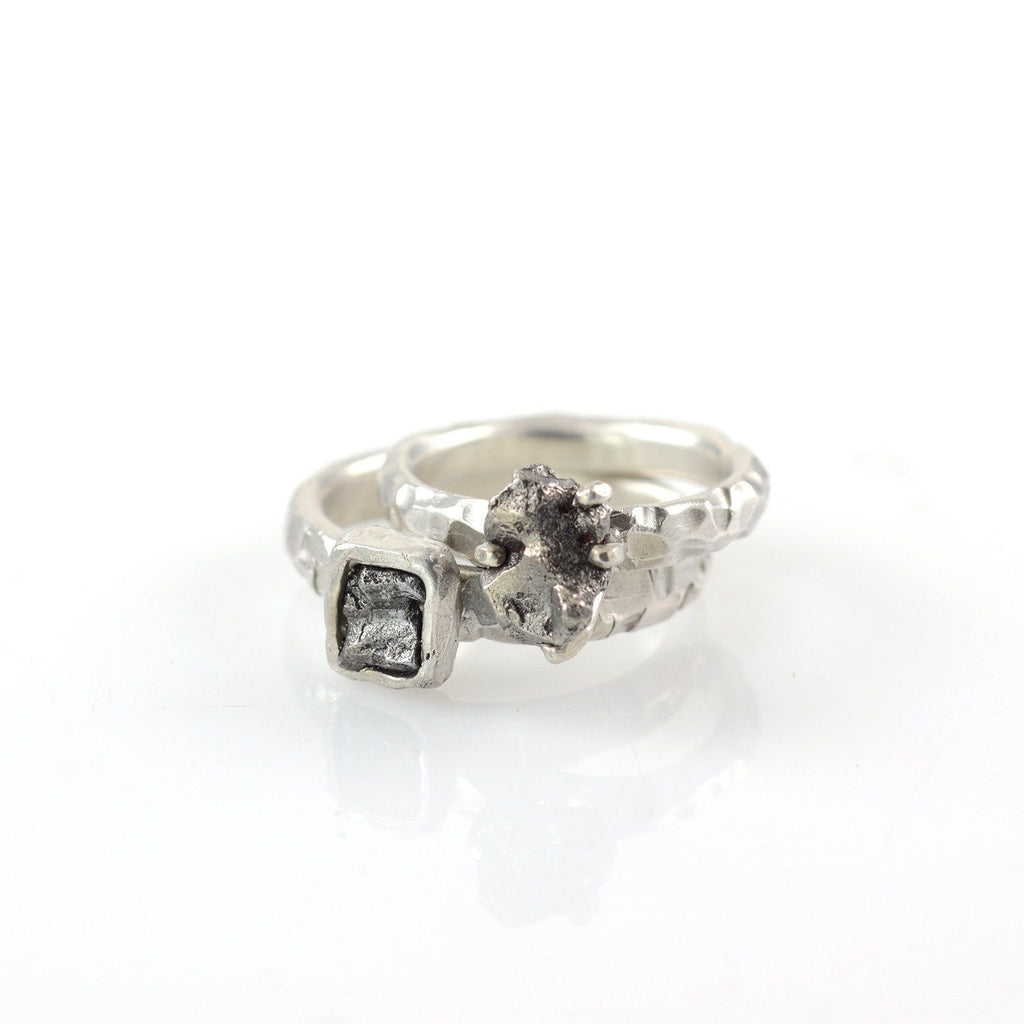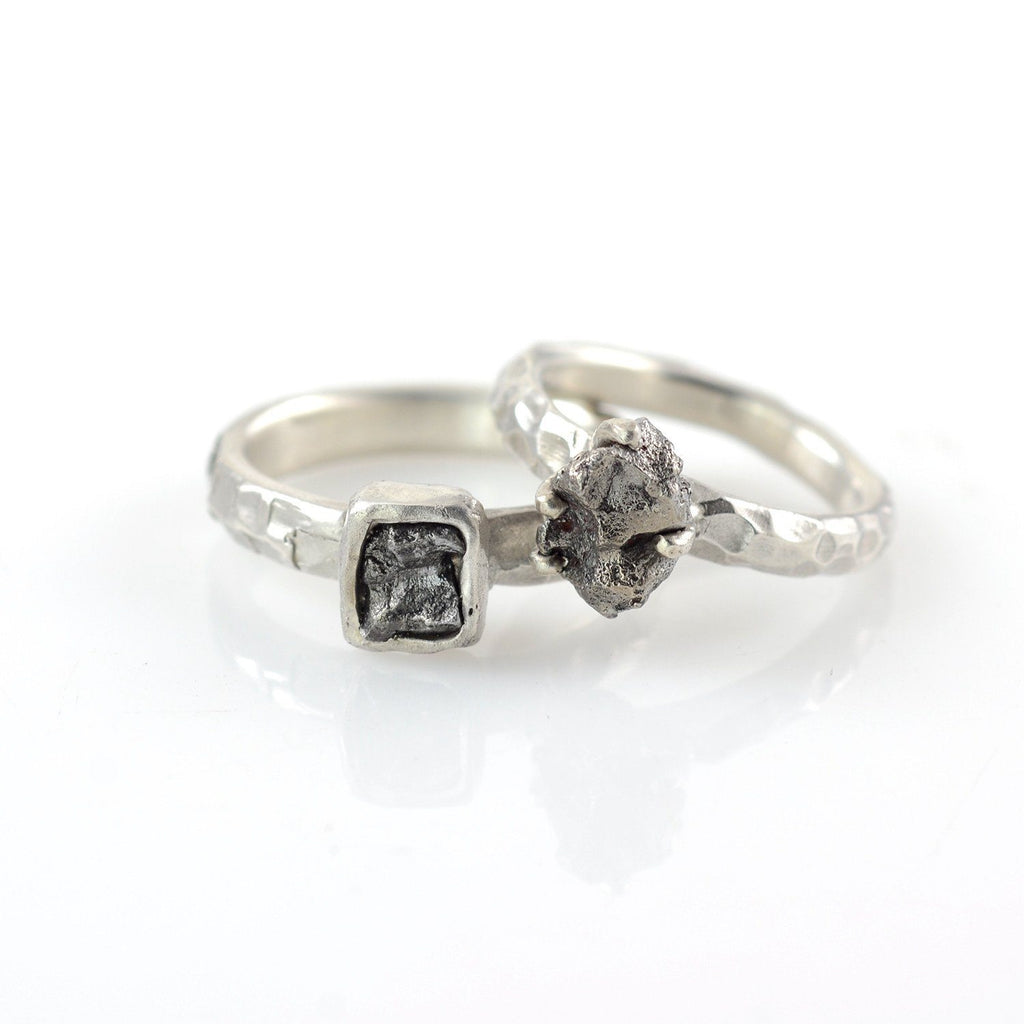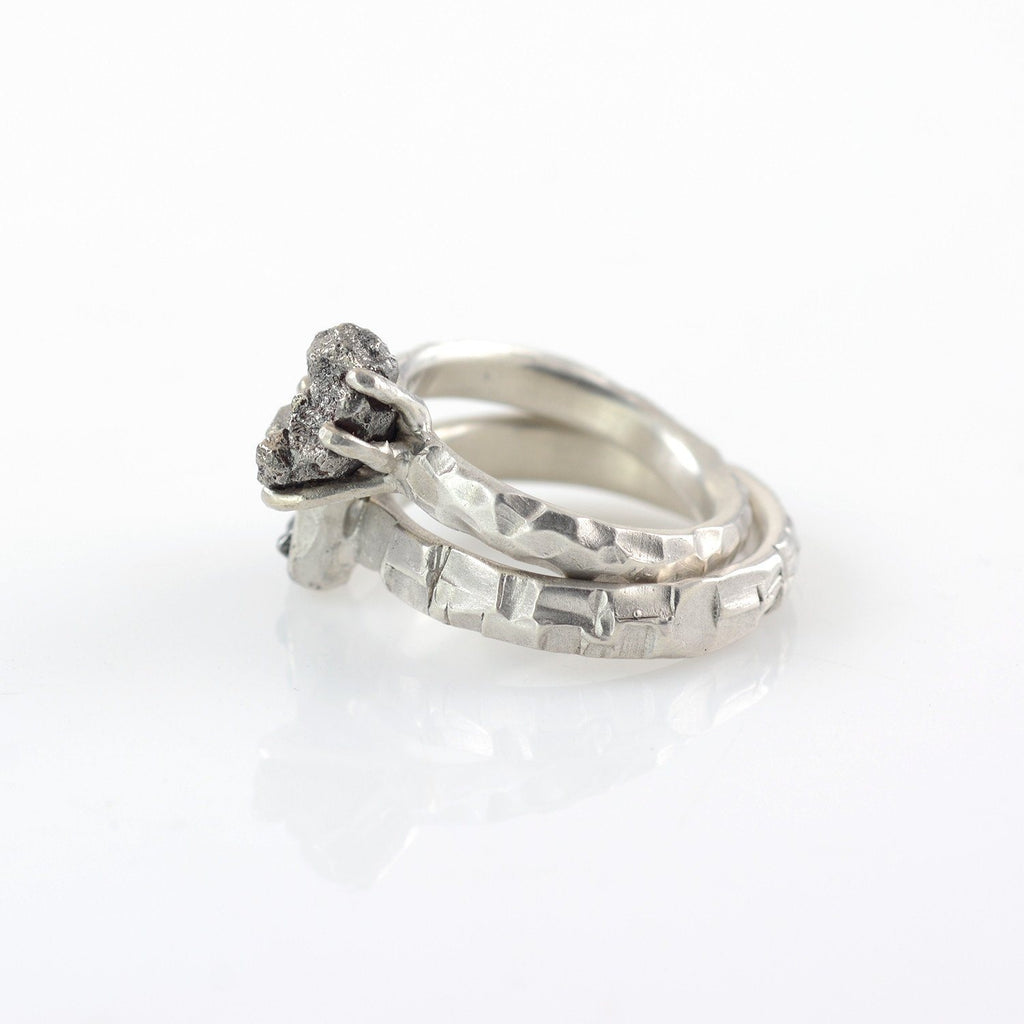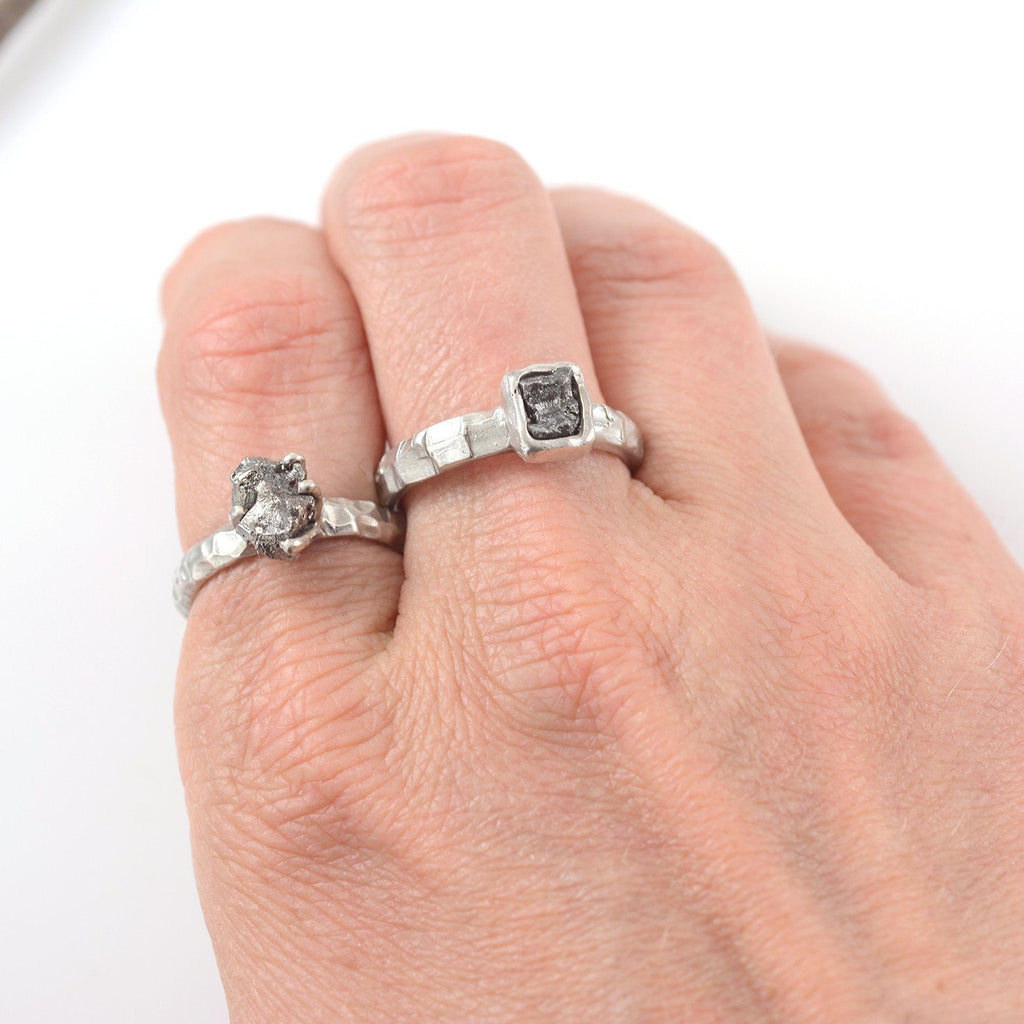 $175.00
Meteorite Ring with Carved Band and Prong Setting in Palladium Sterling Silver - size 5 - Ready to Ship
The first in a series of uniquely carved bands, each is one of a kind. The hand-carved band matches the unique shape of the meteorite with a prong setting to highlight it even more. The band is a little over 3mm wide. Think unconventional engagement ring, or wear it as a stylish everyday ring.
Cast in 100% recycled palladium sterling silver
Size 5 but could be stretched a little if needed
The meteorite and setting is 9.6mm x 7.3mm
Ready to ship - Packaged in a box ready for giving
Shown in the last few photos with a similar style ring, different carved texture and setting. 
---------
Ever wonder what the difference is between a meteor, meteoroid and a meteorite?
A meteoroid is the space debris/particle, perhaps from an asteroid or comet
A meteor is the flash of light we see as it comes through the earth's atmosphere (shooting star) and the meteorite is what survives!
Most meteoroids are so small they can't make it through the atmosphere and are completely vaporized.